Enjoy This Aquaman Poster as you Wait for new Trailer
While we all prepare for a new Aquaman trailer today, we can all enjoy this tasty new poster from Warner Bros. depicting the Atlantian hero's arm clutching his trusty trident as he rises out of the sea. From what we've seen thus far, in these pretty fantastic images and that pretty fantastic trailer, James Wan's big stand-alone epic is shaping up to be a winner.
Have a look at the new poster, which promises that "a tide is coming," which, technically speaking, is due to the gravitational pull between the Earth and moon, but we know what Warner Bros. is getting at here: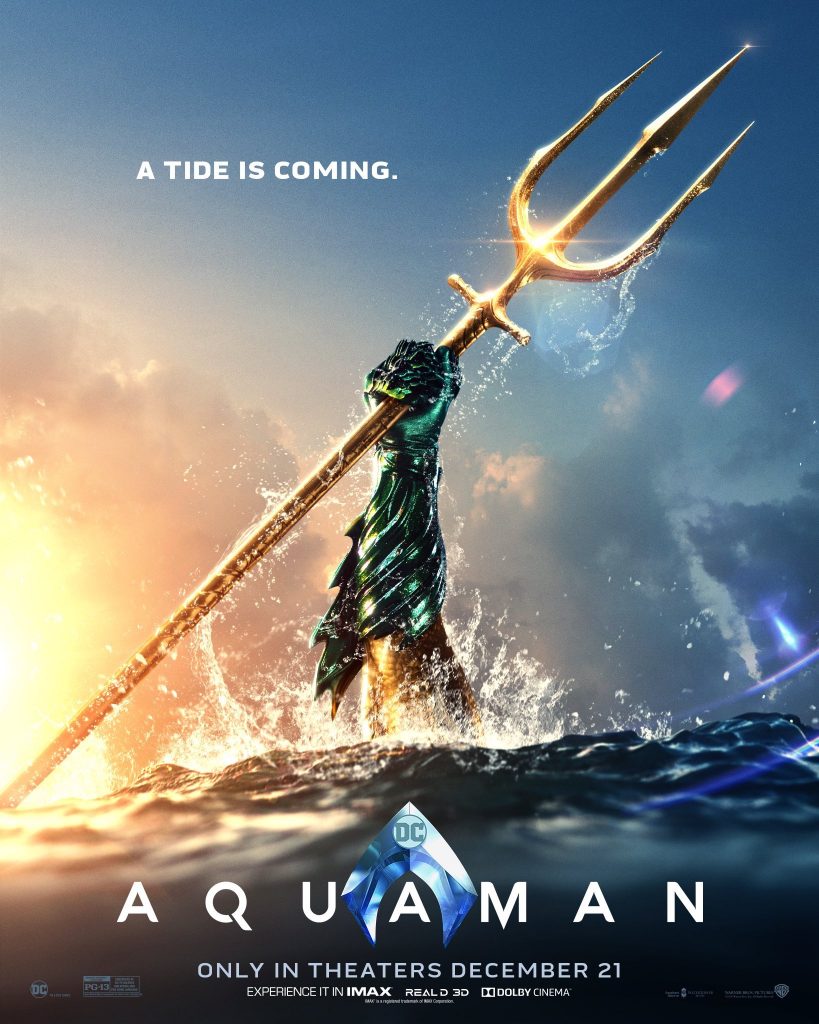 We'll be at New York Comic Con all weekend (we're moderating a couple of very cool panels) and keeping our eyes out for all things Aquaman (as well as Dark Phoenix, Nightflyers, Chilling Adventures of Sabrina and a whole lot more). Considering Aquaman is due in theaters on December 21, we haven't really seen that much of Wan's film yet, so the anticipation for this new trailer (we're assuming it's breaking today—it's not actually confirmed yet) is huge. Wan's already confirmed that there will be no other Justice League members in the film, clearing the way for this to be a story about Jason M0moa's titular Atlantian superhero, and word is the production was a truly colossal undertaking. Wan and his team were committed to showing as a brand new world in Atlantis, much in the way Ryan Coogler and his crew blew our minds with Wakanda in Black Panther. With a massive amount of water stunts and practical effects, plus all the digital wizardry that was deployed to create an underwater kingdom (arguably an even harder lift than creating a fictional African nation—but let's not rank these things), Aquaman is a going to be a fascinating film even if you're not particularly a fan of the superhero set. Also, weaponized great white sharks are kind of irrefutably cool.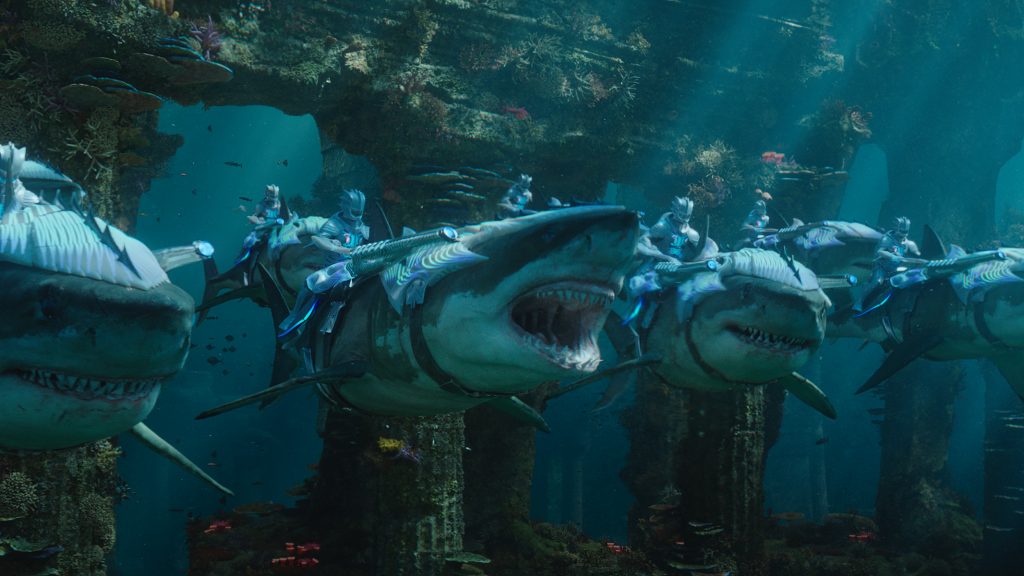 We'll check back in when we have more New York Comic Con and Aquaman news.
Featured image: The new Aquaman poster. Courtesy Warner Bros.