Batman Would Not Have Survived Zach Snyder's Justice League Arc
This year, we have had to get used to the idea of losing some of our most beloved superheroes. Although Batman has some powerful enemies, and a lot of them, he seems to be fairly invincible. He's not supernaturally endowed with extraordinary abilities, but he still seems to avoid death with his strength, cunning, and technology. However, if Zack Snyder had his way, the Caped Crusader would finally meet his end in the DCEU.
CinemaBlend spotted an exchange on Vero between Snyder and a fan that seemingly confirms the director had dark intentions for Bruce Wayne. The fan posted a drawing of Superman carrying Batman's body with the caption, "What we may have seen in the 5-story arc." Snyder responded with the comment, "Of course." Apparently, that is the direction he would have gone if he had been at the helm.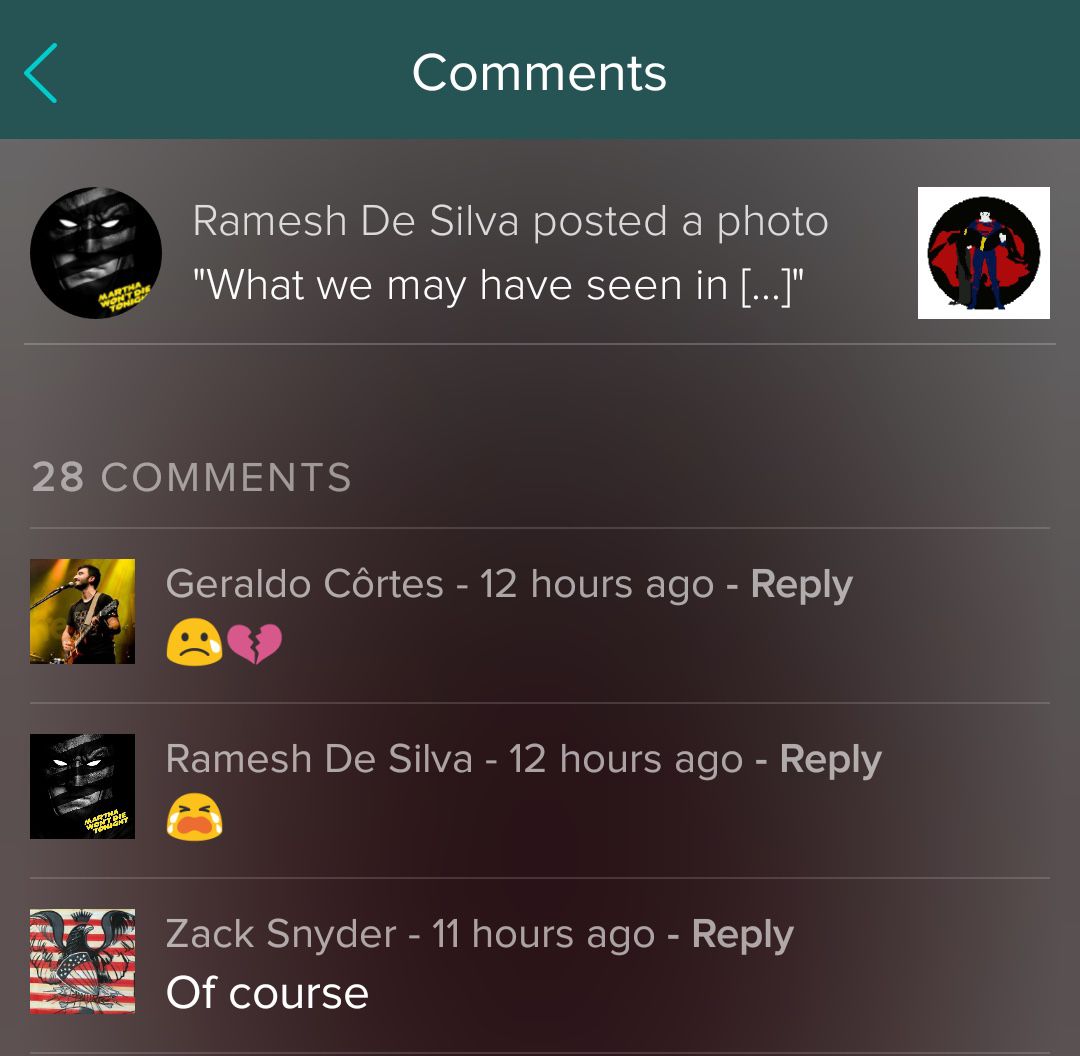 Batman v. Superman: Dawn of Justice saw Superman meet his mortal end. Sort of. He did die in that film but was later resurrected by Batman in Justice League. Batman did perish in the Final Crisis comic series by Grant Morrison, but there was also a reset button following that event. Steppenwolf's nephew, the even more powerful Darkseid, kills Batman with his Omega Beams. Fortunately, it is later revealed that Batman was simply sent back in time, which is a much cooler consequence than being murdered.
Snyder's comment is so brief that it is difficult to know his exact intentions. Would he have delivered the blow with no room for recourse? Batman is effectively MIA for the near future anyway. James Wan has confirmed that the Caped Crusader will not appear in Aquaman and the next Wonder Woman film is set in 1984 before Bruce became Batman. There is also no Justice League 2 scheduled right now, so we won't see any major deaths of the core group. The future of Batman is currently being led by Planet of the Apes filmamker Matt Reeves, which looks like it could reset the Batman story yet again, prolonging the life of DC's most iconic superhero not from Krypton.
Featured Image: Batman v. Superman: Dawn of Justice. Courtesy: Warner Bros. Pictures