TIFF 2018: Legendary Composer Hans Zimmer on Scoring Steve McQueen's Sensational Widows
Hans Zimmer's minimalist, intimate score for Widows gets under your skin. The legendary composer creates a sonic environment that feels as pressurized and cloistered as the predicament of our four heroines. When you see Steve McQueen's brilliant crime drama, you'll notice a persistent humming throughout. As the stakes rise for the three women at the center of the story (the widows of three dead criminals who now must pull off a monumentally dangerous heist to pay off their debts and forge a path of their own), Zimmer's score eschews bombast for intimacy, the perfect sonic counterpoint to McQueen's taut, delicious drama.
"I wanted Widows to sound intimate," Zimmer says in his British and German-inflected English, the day after Widow's rapturous bow at the Toronto International Film Festival. "I recorded the music in a small studio in London, where instead of creating a huge sound, we made something closer, more closed off. I wanted the music to feel close and personal because the story is that way."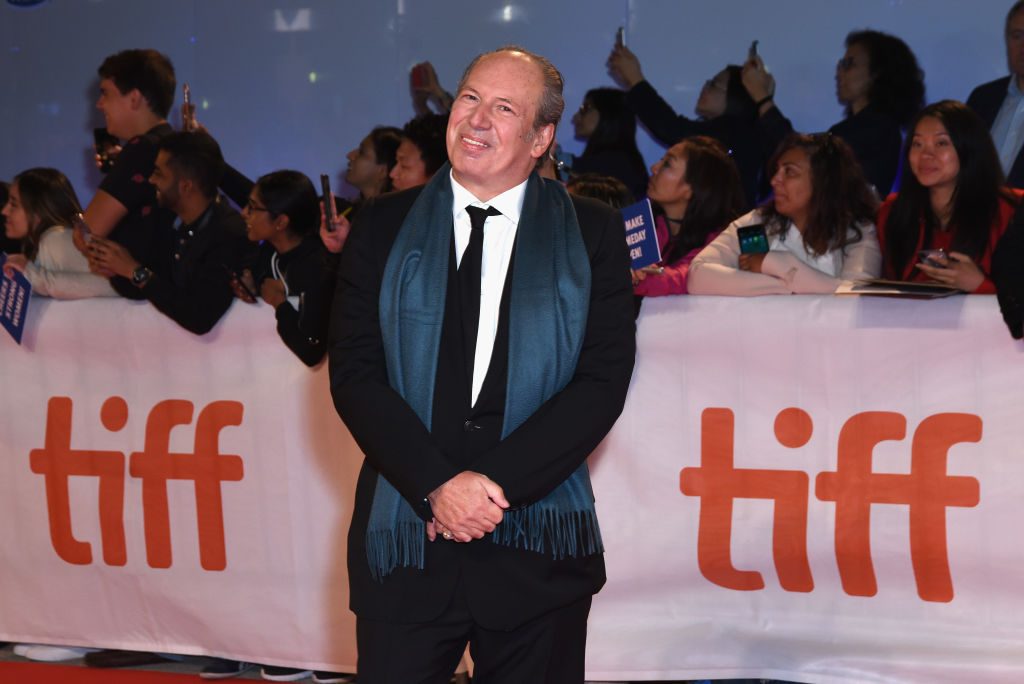 Widows' cast is an embarrassment of acting riches, but the film belongs to its four female leads—Viola Davis, Michelle Rodriguez, Elizabeth Debicki and Cynthia Erivo. Scripted by McQueen and Gone Girl and Sharp Objects scribe Gillian Flynn, Widows' pedigree saddled the film with a lot of expectations. The film lives up to the hype and then some, with the four leads delivering sensational performances in a relentlessly tense, genuinely surprising thriller. It manages to infuse current politics, the inner-workings (much of it illegal) of Chicago, and the charged racial and sexual dynamics of the city and our modern era. It's a lot to pack into a thriller, yet McQueen and his aces cast and crew manage to do just that. For Zimmer, Widows also represented an opportunity to revisit his past.
"Widows is a weird one because it started out as a television series, and my mentor Stanley Myers was the composer, and I was the tea boy, so my history with Widows has come full circle," he says. "I always loved Linda LaPlante's writing. This idea of the strong women, the idea of the world against women always fascinated me. Fascinated is a stupid word, it moved me, I felt I needed to shout, I needed to go and make a noise," he says.
Widows editor Joe Walker told The Credits' that Zimmer has the rare ability to compose heartbreak in a major key. "I think that's what he did in this film," Walker said. "That truly is an incredible feat. Minor key is the default for negative emotions."
Widows also represented a chance for Zimmer to re-team with McQueen, who he last worked with on the Oscar-winning 12 Years a Slave, and his old friend Walker, who he's known for decades. The trust between the three of them allowed McQueen the freedom to take a fairly conventional crime thriller (save for the highly unconventional fact that its' leads are women) and infuse it with the kind of artistic rigor he's brought to bear on each one of his feature films. Widows is replete with twists and turns, witty repartee, thrilling action sequences, yet it moves and sounds like a very personal film.
"Steve is incredibly protective of me," Zimmer says. "I know I can go and play him my most crazy outlandish idea and he won't laugh at me [laughs], which is sort of important. Because you know, composers are weird animals. I don't know a composer who isn't. We sort of think of music as an autonomous language and the only time you can truly or see who I am is when I play you a piece of music. I hide behind words. I hide behind everything. But the only time I'm really exposed is if I play you a piece of music for the first time. So, you're hoping the person you play it to understands how fragile you are at the moment. Steve really gets it. He really does. 12 Years a Slave was not an easy one, either. Because he's an artist, he understands the vulnerability, which encourages me to go and be more courageous. He's supplying the courage for me."
The intimacy between Zimmer, Walker, and McQueen allowed the three to work in concert in a way that's evident in not only what you're seeing on screen, but what you're feeling when you're sitting in your seat. There's a reason filmmakers collaborate over and over again; the shorthand they establish and nurture not only makes their jobs easier, it gives them a better chance at realizing their vision (or as close to it as a human can reasonably get) on the screen.
"We need to go back to Joe Walker for a second because Joe Walker is actually a composer," Zimmer says with affection. "He went to music school; he's far more qualified than I am. So his cuts and his acute sense of sound is really important, as is the acting. This is a movie full of some of the most amazing actors you could ever assemble. So the one thing you don't want to do is go and step on anything. Joe uses sound in brilliant ways to transition from one shot to the next, so the last thing I wanted to do was go and disturb that. There's a whole other piece of music flowing through the movie that is Joe Walker's edits. There were certain things left for me to do. One of them was bleakness and loneliness. Sorrow. The other one was tension. In places, I just wanted to scream at the world."
Widows opens on November 16, 2018.
Featured image: Featured image: L-r: Elizabeth Debicki, Viola Davis, Michelle Rodriguez and Cynthia Erivo in 'Widows.' Courtesy 20th Century Fox.