Succession Creator Dissects the Family Squabbles of the Mega Rich
Family dynamics are difficult enough to navigate under the most mundane of circumstances. Factoring in massive sums of money, dizzying power and toxic levels of sibling rivalry, what could possibly go wrong? HBO's big business melodrama Succession offers some twisty-turny answers as it examines the warping effect of inherited wealth as filtered through the wife and offspring of wily media mogul Logan Roy (Brian Cox). Airing on Sundays, the limited series tracks the machinations of young adults (Jeremy Strong, Kieran Culkin, Sarah Snook) as they compete to take over their old man's empire.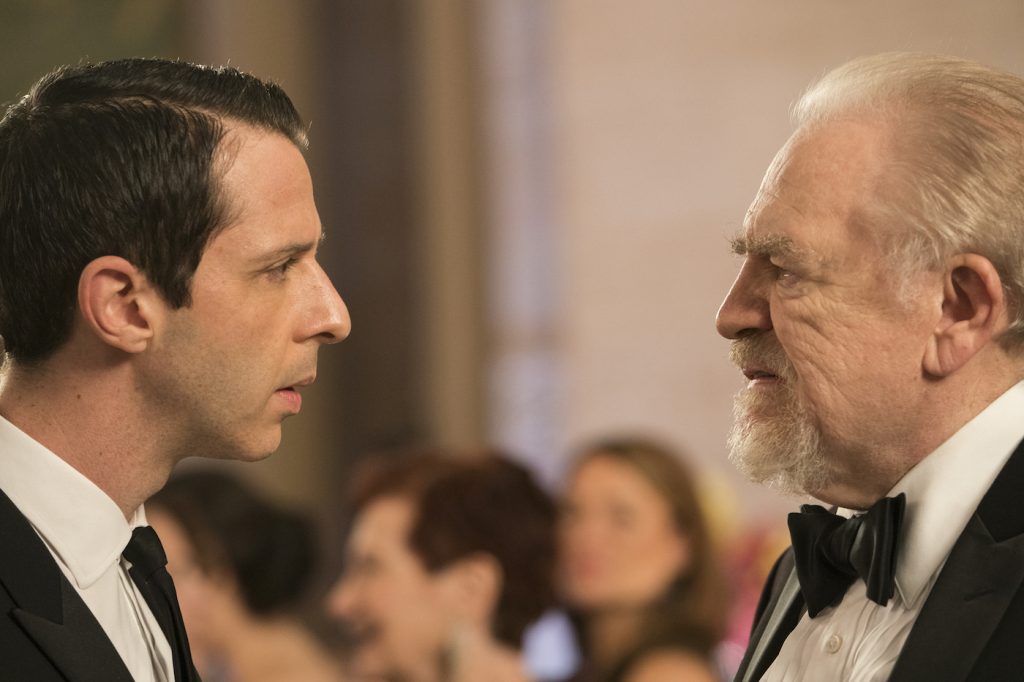 Succession creator Jesse Armstrong previously skewered British politicians in the viciously hilarious In The Loop. What real-life relationships did he have in mind when developing the fictitious Roy family? "All kinds, mainly starting in media empires of the Redstones and Murdochs," says Armstrong. He also read up on billionaire Robert Mercer and his daughter Rebekah along with media titans the Sinclairs (Sinclair Broadcast Group) and the Roberts (Comcast Corporation).
Reaching further back into history, Armstrong studied UK press kingpins Robert Maxwell, Conrad Black and Lord Beaverbrook. "The Robber Baron and the Gilded Age is also good [to reference] because it's an era that had levels of inequality similar to what we see today," he says. "All through history, succession is a difficult moment to negotiate."
To help execute his saga about ugly behavior set against beautiful backdrops, Armstrong enlisted a high-powered collaborator in the person of Adam McKay. The former SNL head writer, who co-wrote and directed Oscar-nominated Wall Street drama The Big Short, helmed the pilot episode. Armstrong says, "The tone Adam and I find very amenable can basically be summarized as: True. Funny true. Because if you take the funny, ridiculous, pathetic, bathetic bits out of the lives of the rich and powerful, that's not going to be true. That's going to be phony and sonorous and slightly glamorizing."
McKay also came up with the idea of casting Cox as the wily patriarch. Armstrong says, "Honestly I didn't have Brian in mind when I wrote Succession, although now that seems sacrilegious because he's so brilliant in the part." The theatrically-trained Cox played King Lear in an acclaimed 1990 production staged by Britain's National Theatre. The actor's Shakespearean experience helped inform his understanding of the intermittently senile Logan Roy. "King Lear obviously comes to mind when you're thinking about an older powerful man sharing the spoils of his years of power, and Brian has always been very alive to the resonance."
While the power struggle depicted in Succession unfolds largely in New York, the story could actually take place in any number of locations, since power broker lifestyle take on a uniform quality all over the world. Armstrong says, "The Logan family is Canadian-American and they're culturally most at home in the U.S. but in a way they are a global family. They could meet up in Sardinia or St. Barts or St. Petersburg or London or L.A. or Hong Kong or Dubai. Most of the rooms they'd go into in these cities would look pretty similar. The seven-star hotels and personal chefs all serve the same kind of food."
But in Succession, the characters' deluxe surroundings do little to alleviate their angst. After all, the children of Logan Roy did not earn their place in the world. It was given to them. Armstrong notes, "For me, the theoretically socially democratic nature of U.S. society is a good back-drop and subject for a story like this. It's a nice idea, that if you come from poverty, you're not branded for life. But most people don't come to positions of power and wealth from poverty. It's a convention for keeping inherited wealth and privilege less commented upon."    
Featured image: Episode 3 (debut 6/17/18): Jeremy Strong, Brian Cox. Photo: Peter Kramer/HBO