Robin Hood Learns His Famous Archery from the Best in New Trailer
Taron Egerton is learning his fighting chops just like in Kingsman: The Secret Service, but this time, he has to jump back several centuries to do it.
The most recent take on the legend looks not quite as grave as the 2010 feature with Russell Crowe and not quite as zany as 1993's spoofy Robin Hood: Men in Tights. The second trailer feels totally different, actually, promising an action-packed origin story with enough comedic relief to let viewers catch a breath.
The new trailer, more so than the first, emphasizes Robin of Luxley's training with mentor Little John (Jamie Foxx). Foxx's English accent is subtle but convincing, and his shooting exercises with Robin are fine examples of the pulsating action that the film has to offer.
We also get more of Ben Mendelsohn's menacing Sheriff of Nottingham as he seeks to punish the hooded hero in the most sinister way. Mendelsohn is no stranger to playing villain. He recently portrayed Sorrento in Ready Player One and Orson Krennic in Rogue One: A Star Wars Story. He only improves on his mean streak here.
Along with the preview arrived some new posters and film stills. The most visually striking is a movie poster featuring Egerton alone in a forest made of giant arrows. It's a bit too fantastic for the movie to be an image from it, but it's a great piece of art nonetheless. There's also an array of character posters, featuring Egerton, Foxx, and Mendelsohn as well as Jamie Dornan's Will Scarlet, Eve Hawson's Maid Marian, and Tim Minchin's Friar Tuck. All of these characters are familiar faces in the centuries of Robin Hood lore, but director Otto Bathurst's explosive reimagining puts them all in a thrilling new light.
Most of the stills feature a bow-wielding Robin. Not-so-little Little John is often by his side, as one would expect, and there's also an image of Robin training Marian, his love interest, how to shoot a bow for herself. Merry Men member Will Scarlet also features in the midst of a hectic battle sequence.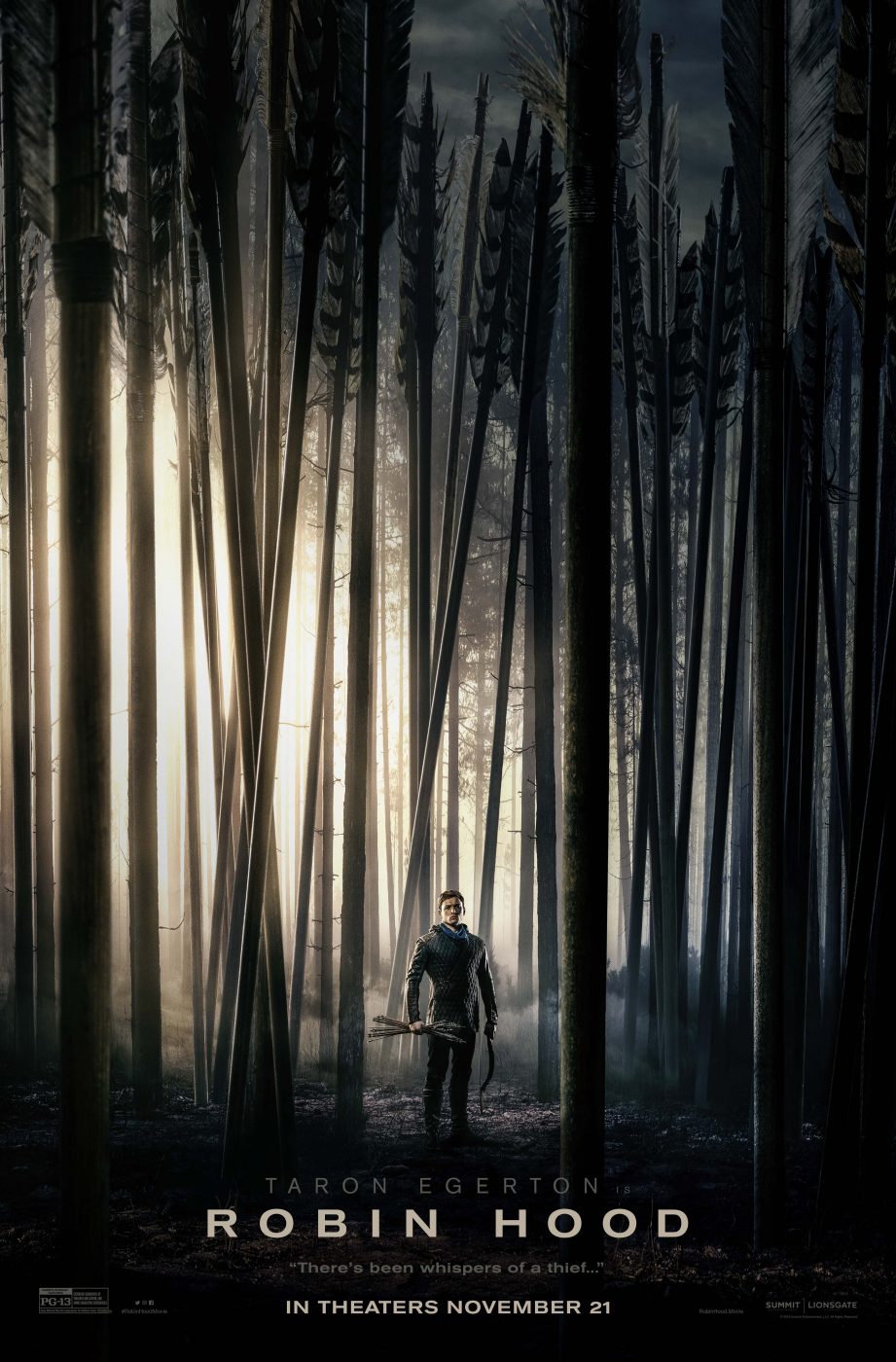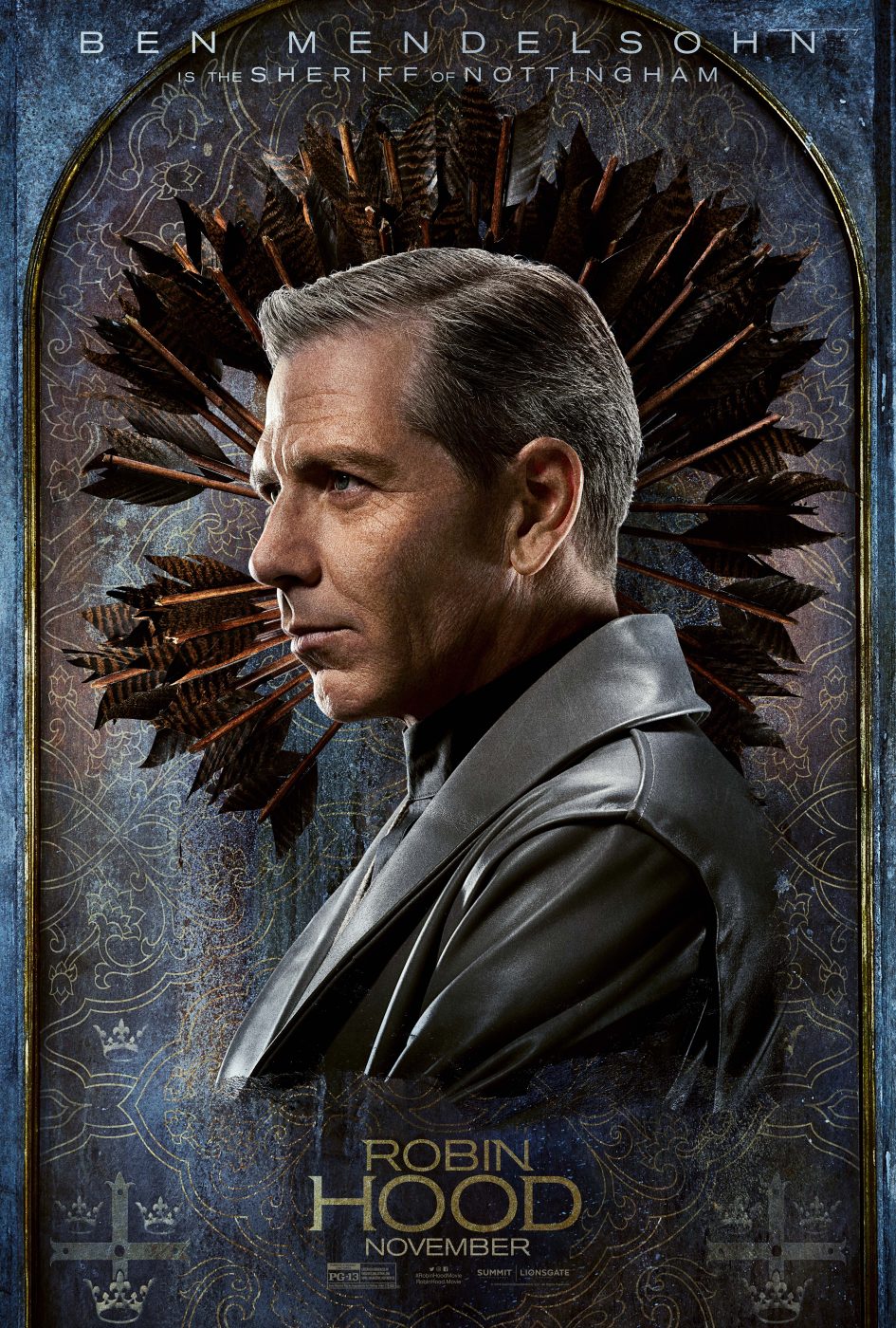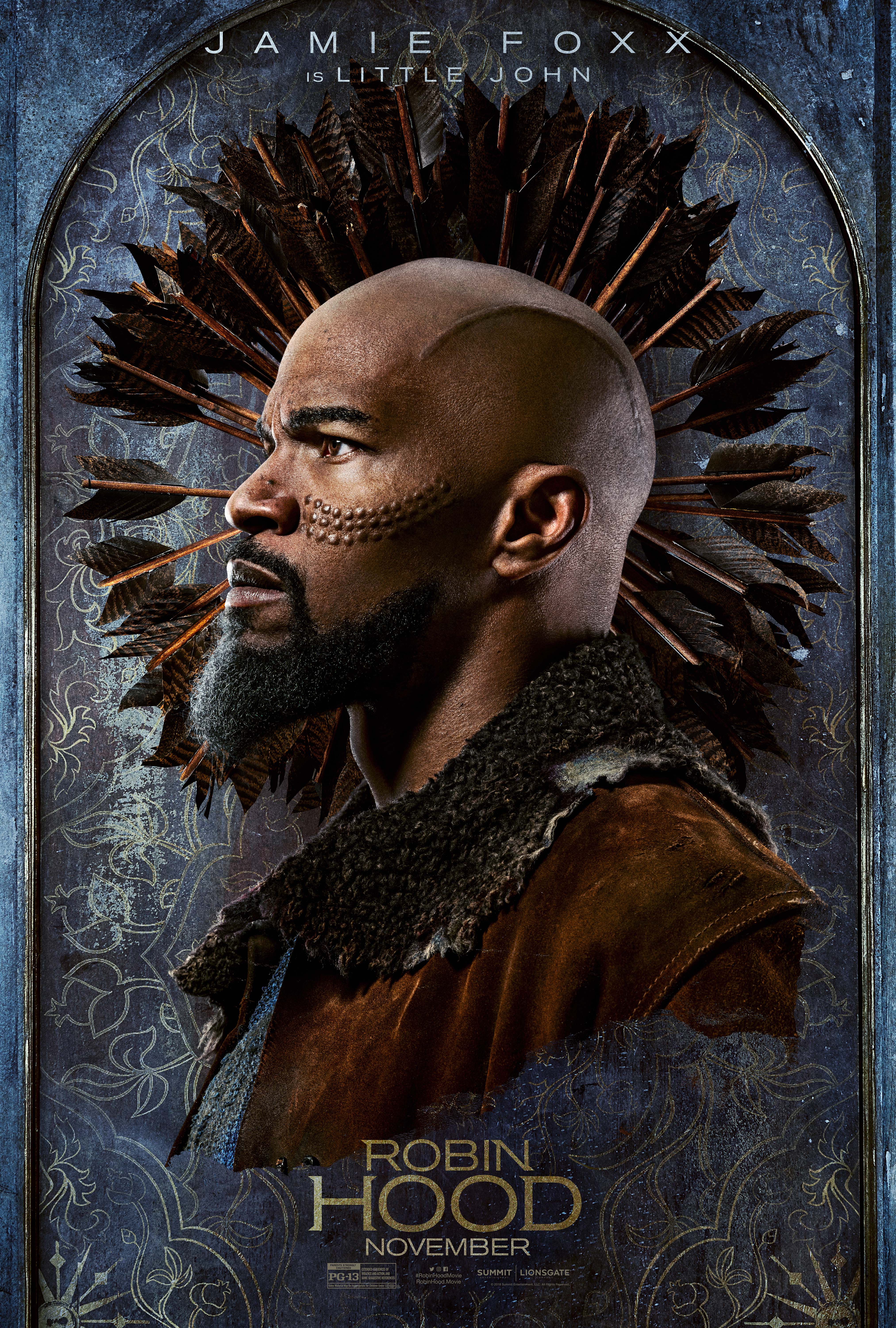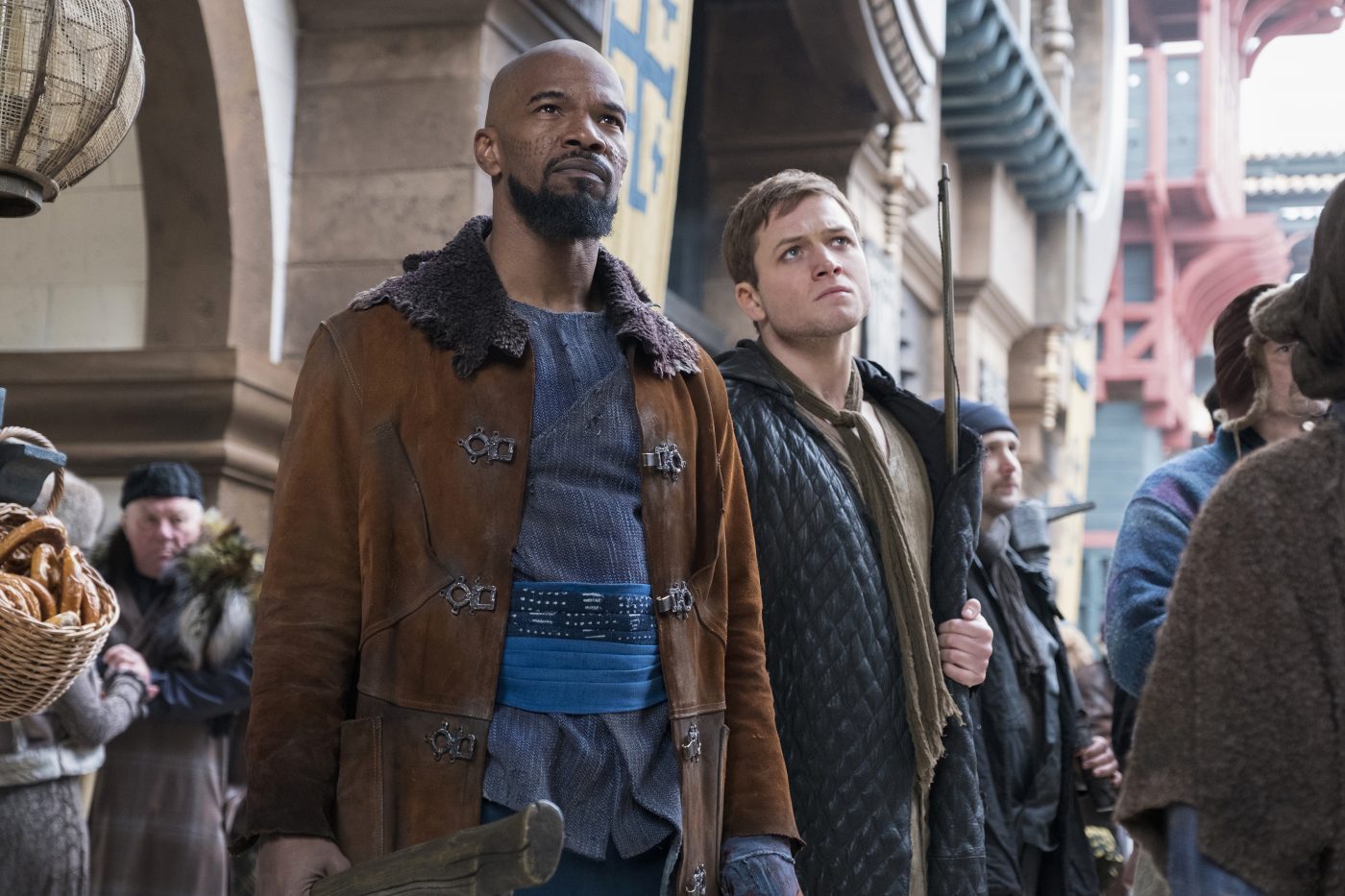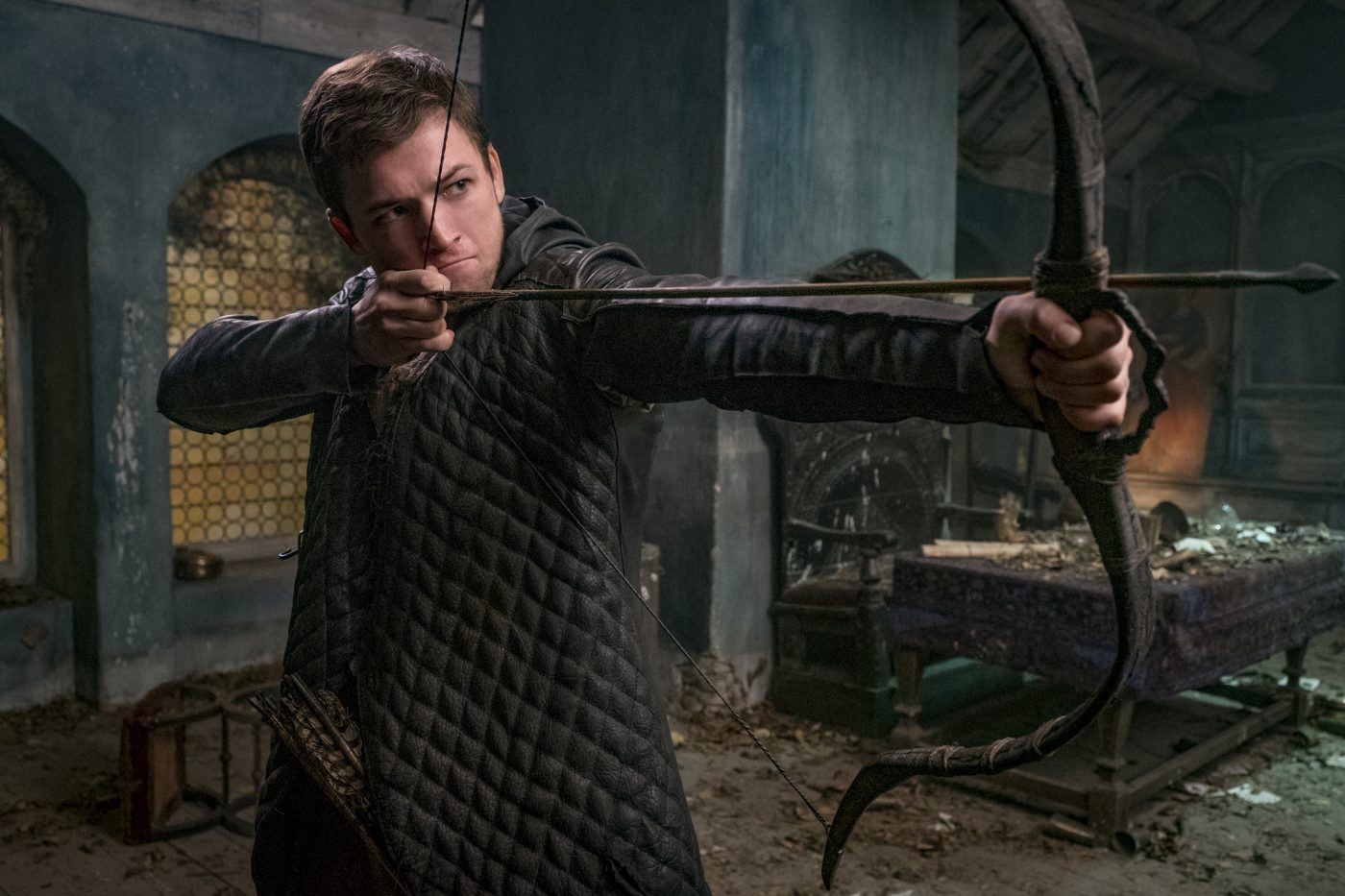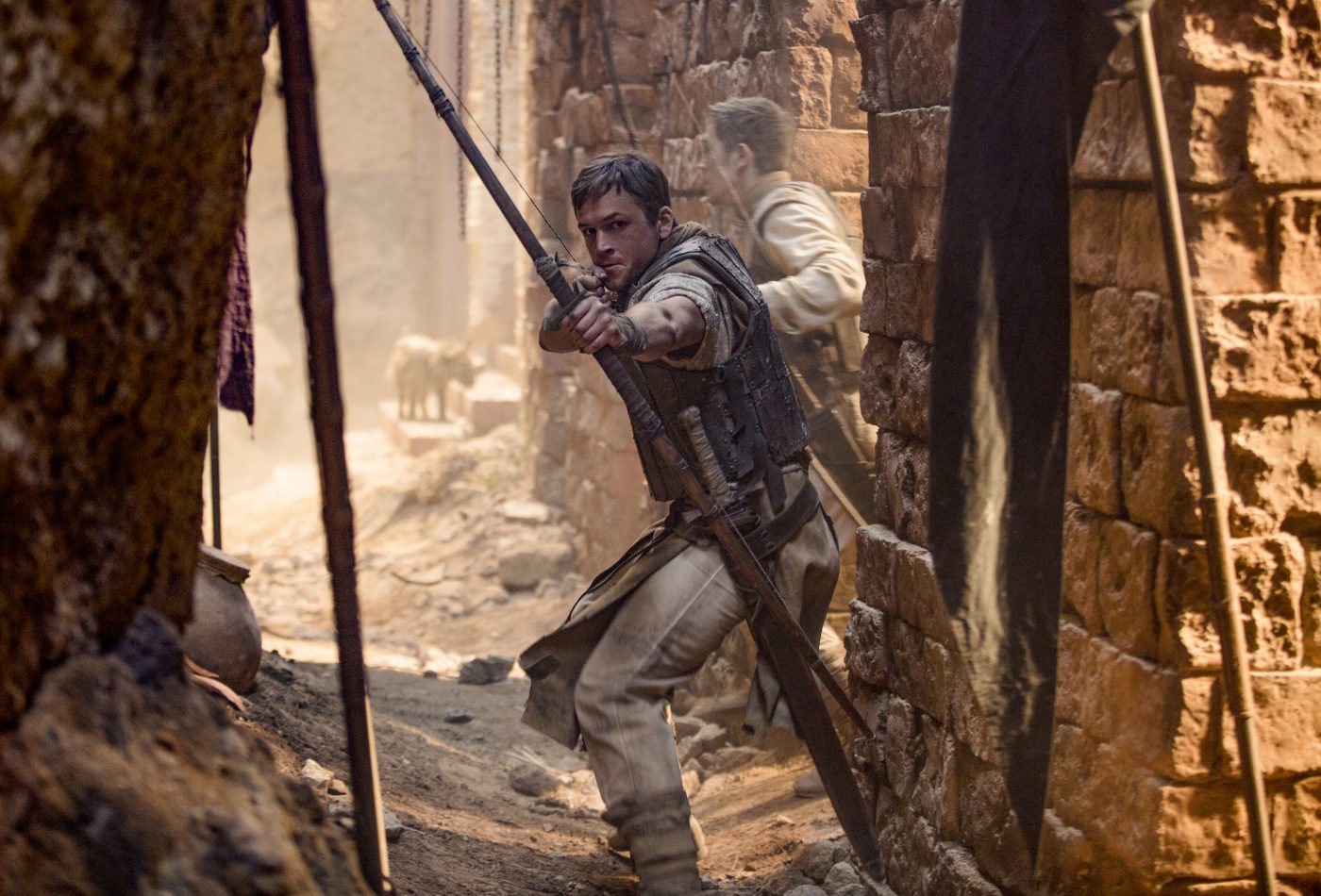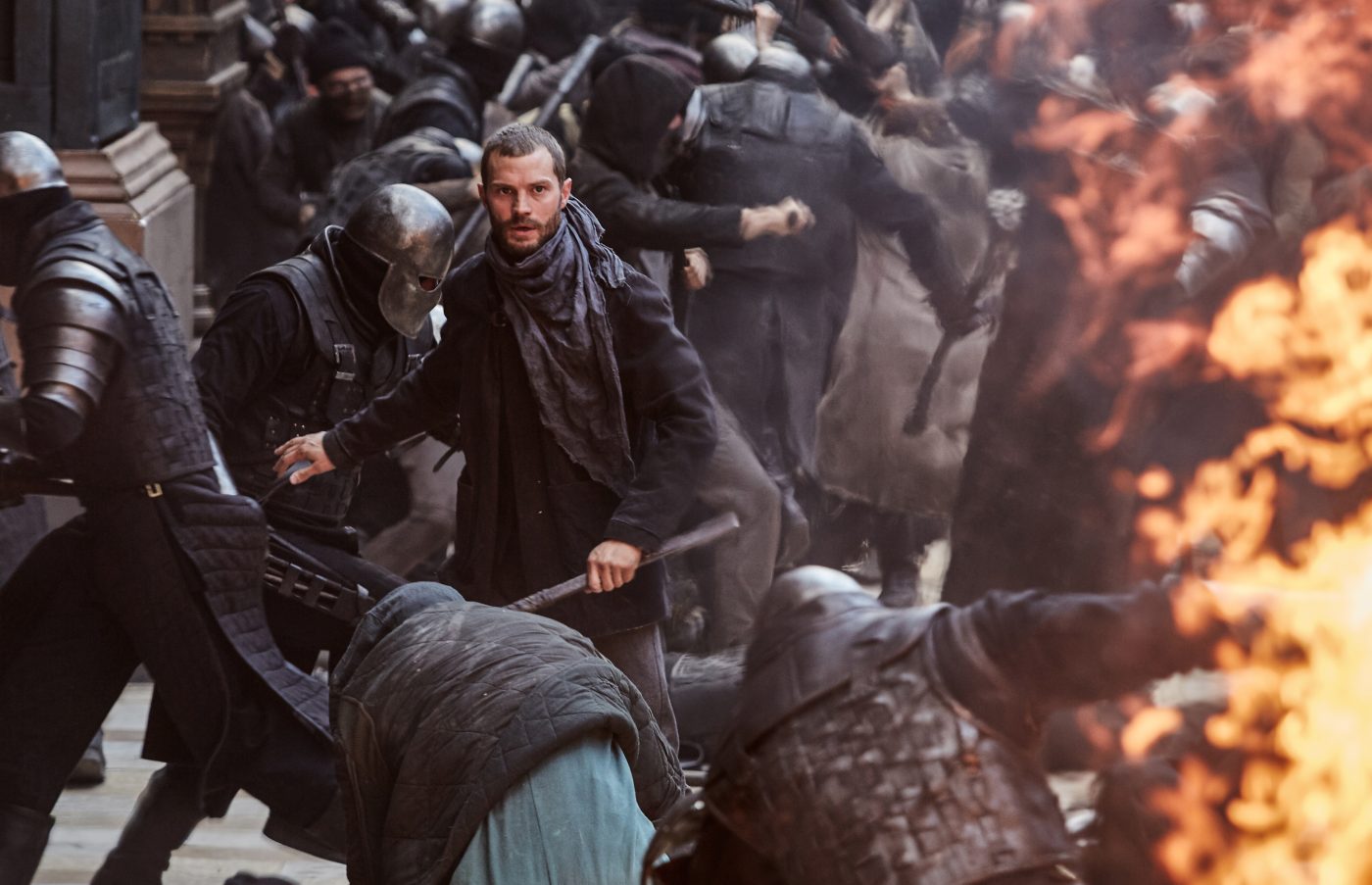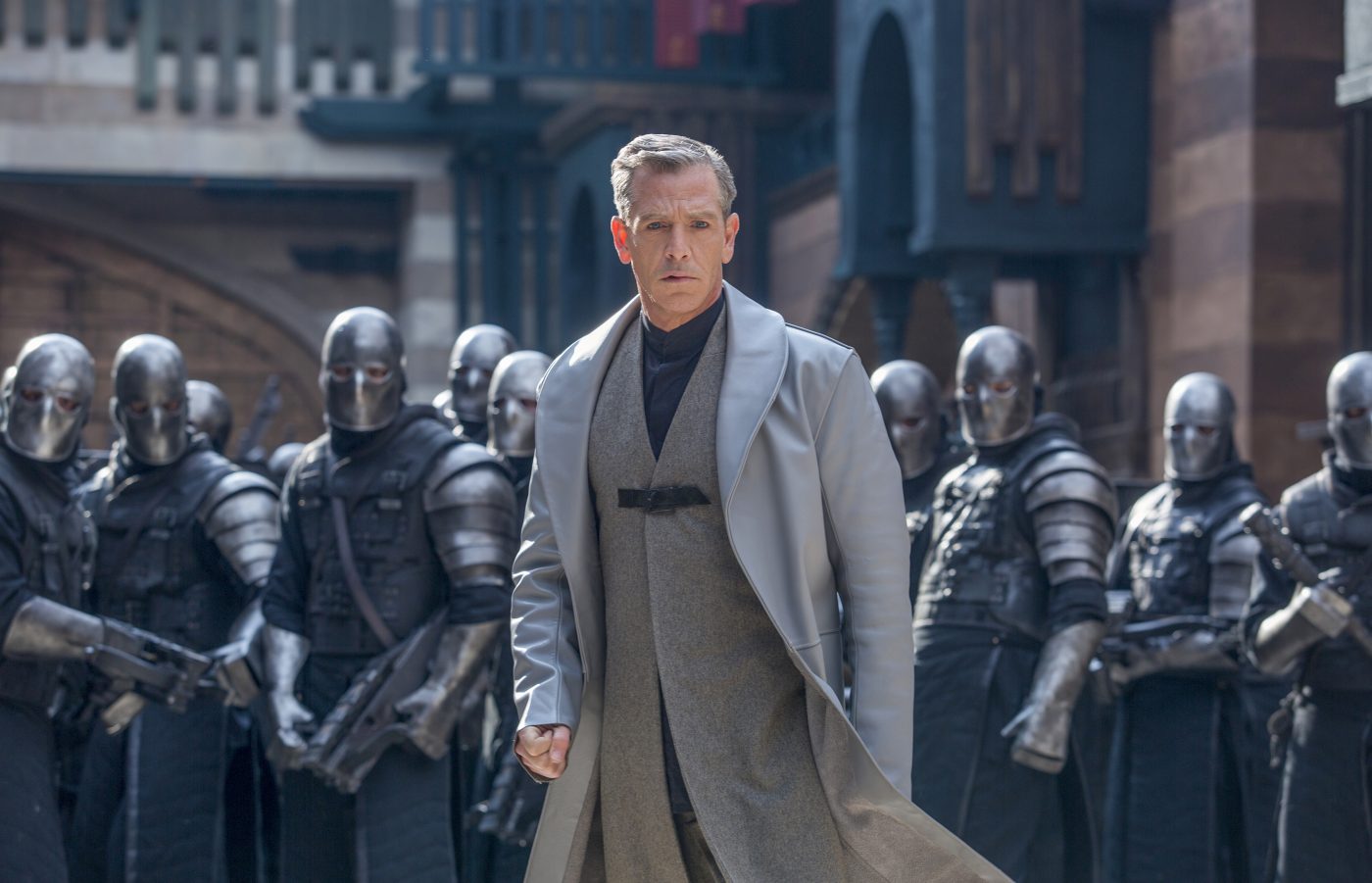 Rediscover how Robin becomes the champion of the people when he bursts into theaters November 21.
Featured Image: Taron Egerton in Robin Hood. Courtesy: Lionsgate