First Godzilla: King of the Monsters Image Reveals the King Himself
We got our first look at the trailer for Godzilla: King of the Monsters last week during Comic-Con, and it revealed possibly the most monster-packed film in the franchise's history. Now, with the first official image of Godzilla himself made available by Warner Bros., we can see what form the iconic monster has taken in the latest film. One of the intriguing aspects of King of the Monsters is that this is an actual sequel, meaning this is first time the massive reptile will continue a specific storyline in the United States (he's done this multiple times in his native Japan.) So, this version of Godzilla is in line with what we saw in Gareth Edwards' 2014 Godzilla, which re-introduced the colossal atomic monster to audiences and revealed one of the biggest, most potent versions of the beast that we've ever seen: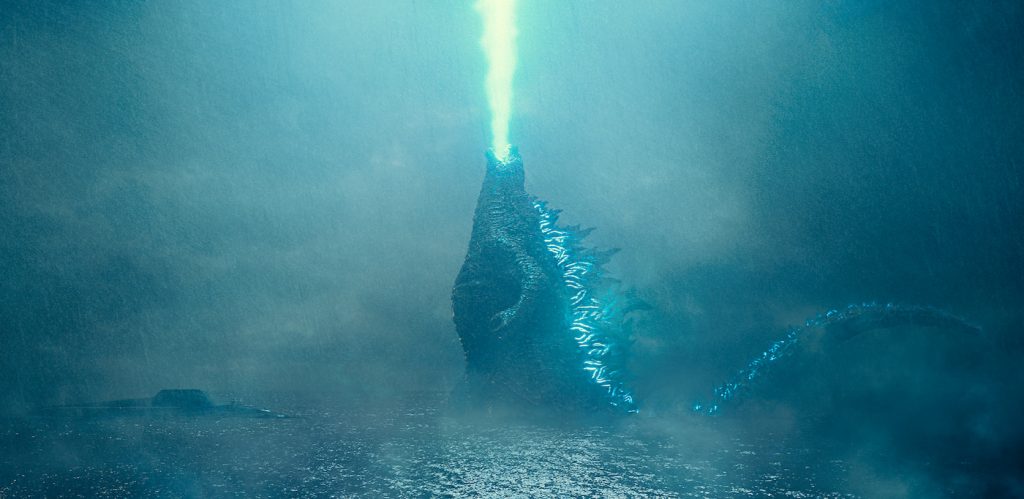 King of the Monsters is a followup to Gareth Edwards' 2014 Godzilla, as well as Jordan Vogt-Roberts' 2017 Kong: Skull Island, all of which are a part of Warner Bros. and Legendary Pictures' MonsterVerse. King of the Monsters pits Godzilla against some of his most lethal, legendary foes—Mothra, Rodan and the three-headed King Ghidorah.
Directed by Michael Dougherty (Krampus) from a script he co-wrote with Zach Shields, King of the Monsters has a fantastic cast. Newcomer and oscar nominees Vera Farmiga (Up in the Air, The Conjuring films) joins Oscar nominees Ken Watanabe (The Last Samurai) and Sally Hawkins (Blue Jasmine, The Shape of Water), who are reprising their Godzilla roles. The cast also includes Kyle Chandler (The Wolf of Wall Street, Manchester by the Sea); Millie Bobby Brown (Stranger Things) in her feature film debut; Bradley Whitford (Get Out); Thomas Middleditch (HBO's Silicon Valley); Charles Dance (HBO's Game of Thrones); O'Shea Jackson Jr. (Straight Outta Compton); Aisha Hinds (Star Trek Into Darkness); and Golden Globe nominee Zhang Ziyi (Memoirs of a Geisha, Crouching Tiger, Hidden Dragon).
Here's the film's official synopsis:
The new story follows the heroic efforts of the crypto-zoological agency Monarch as its members face off against a battery of god-sized monsters, including the mighty Godzilla, who collides with Mothra, Rodan, and his ultimate nemesis, the three-headed King Ghidorah. When these ancient super-species—thought to be mere myths—rise again, they all vie for supremacy, leaving humanity's very existence hanging in the balance.
With Dougherty at the helm, King of the Monsters has the chance to be both dazzlingly huge and scary while also retaining a lot of heart. With a cast this talented and three other monsters to contend with, we've got high hopes for this upcoming installment into this deathless franchise.
Godzilla: King of the Monsters opens on May 31, 2019
Featured image: Caption: Godzilla rises from the depths and unleashes his atomic breath to claim his crown as King of the Monsters in Warner Bros. Pictures' and Legendary Pictures' action adventure "GODZILLA: KING OF THE MONSTERS," a Warner Bros. Pictures release. Photo Credit: Courtesy of Warner Bros. Pictures