Costume Designer Jane Petrie on the Royals Step Into Modernity in Season 2 of The Crown
Lushly shot, exquisitely produced, expensive and popular, Netflix's The Crown is praised not just for its (mostly) accurate rendering of major and minor events in the history of Britain's royal family, but for its credible portrayal of their homes and haunts and the clothes they wore there. The period costumes, executed in attentive, realistic detail by Michele Clapton and Timothy Everest in the first season, and by Jane Petrie in season two, faithfully reflect what their real wearers once donned, in style as well as construction and fabrics — hardly a simple task. Petrie's work, in particular, takes Queen Elizabeth II and her family from the height of 1950s propriety to the sunrise of modernity wrought by Sixties-era social change, with figures like Princess Margaret, in particular, taking on a new wardrobe as part of a breakthrough to a more modern era. We spoke with Petrie, whose diverse credits as head costume designer include The Party and several Black Mirror episodes, about the complexities of her task, designing military dress, and sourcing fabrics in unlikely places.
The Queen's life is so well-documented, we imagine the amount of visual information is actually overwhelming. Where do you look first for your research?
When I first started research I wasn't being particularly specific. It's quite a big story arc we had to shoot, from 1954 to 1966. I wanted to make sure I really understood all the story lines and the passage of time, so I was watching documentaries, news reels, [etc.]. We don't film chronologically. At any point we could be filming 1956 or 1962, so I wanted to make sure we were all on the same page there. My research started with a broad understanding of all the points I needed to understand in the decade.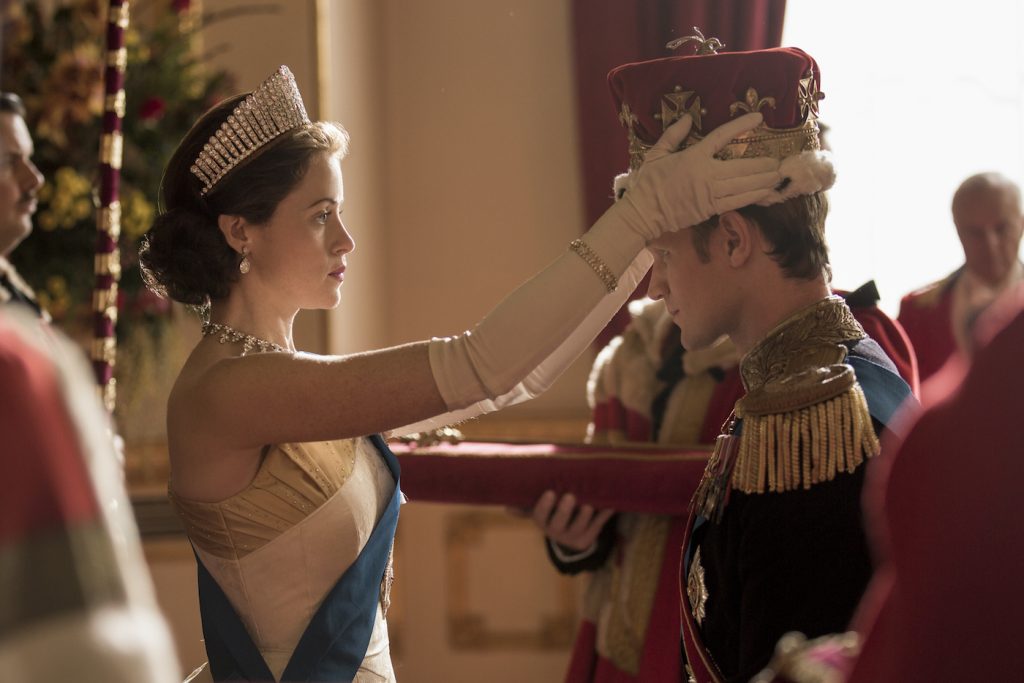 How much of what the Queen and Princess Margaret, in particular, wear on-screen exactly reflects exactly what they donned at a particular function? The well-publicized dinner with the Kennedys comes to mind.
That dress [worn by Queen Elizabeth] did — it perfectly reflected what I needed it to reflect, so there was no need to rethink it, it was doing everything I needed it to for the story line. The whole thing thing, in The Crown, is that there's a lot of visual information about what [Elizabeth] wore, but you're also preserving the narrative. Sometimes it feels right to preserve it exactly, whereas sometimes you get [more] the spirit of her choices into your story line.
Is there any character on the show who's particularly difficult or more complex to dress?
I don't think anyone was particularly difficult or complex in that sense. I was concerned about being accurate about things like Philip on his tour. We had to be very correct about badges and military costumes, so that took a bit of learning. Then there are the workings of the palace. There were things that were complex not because you have to make them up, but because you have to learn them and can't get them wrong. It takes a lot of learning and head space, and not designing, in a sense. For a man in the military, it's either right or wrong, and I have to get it right. I found that harder than thinking whether I wanted to use a costume the Queen had actually worn.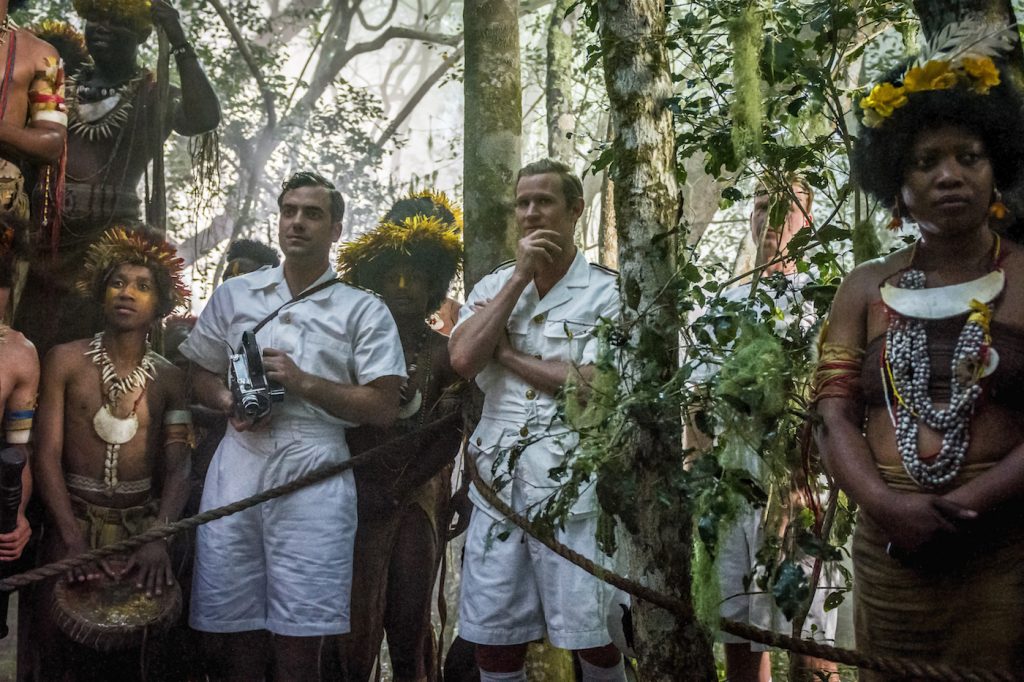 What is the physical creation process like — what's your team like?
On The Crown you've got two teams, so I've almost got twice as many people. I've got a big team of people who do the wardrobe and day to day running on the filming, and then a team at L Street Studios, where we make the costumes. There we've got three cutters, and their support.
Where do you find fabrics, which have changed so much since this era, and detail items?
It's hard to get a similar quality. We had so many swatches, and a couple buyers, and they had good contacts with dealers. Sometimes we find old fabrics that haven't been used. The hardest thing was the men's wear, so we found a couple outlets, a shop in Scotland I knew through a friend of a friends' father. We got loads of stuff from him, and some of it went back to the 1960s — that was lucky. It was hard finding fabrics, though, it was one of that hardest things on the job, I think.
Do you also deal with the jewelry component?
We deal with the jewelry, but if it's identical to something that was actually worn, then it's rented. Things that weren't replicas, we bought, from dealers, secondhand, Etsy, Ebay.
Finally, is it difficult to convey a sense of the royals breaking into modernity?
That's my job! It's part of the responsibility absolutely, [to show that] so it wasn't extra pressure — that's the job.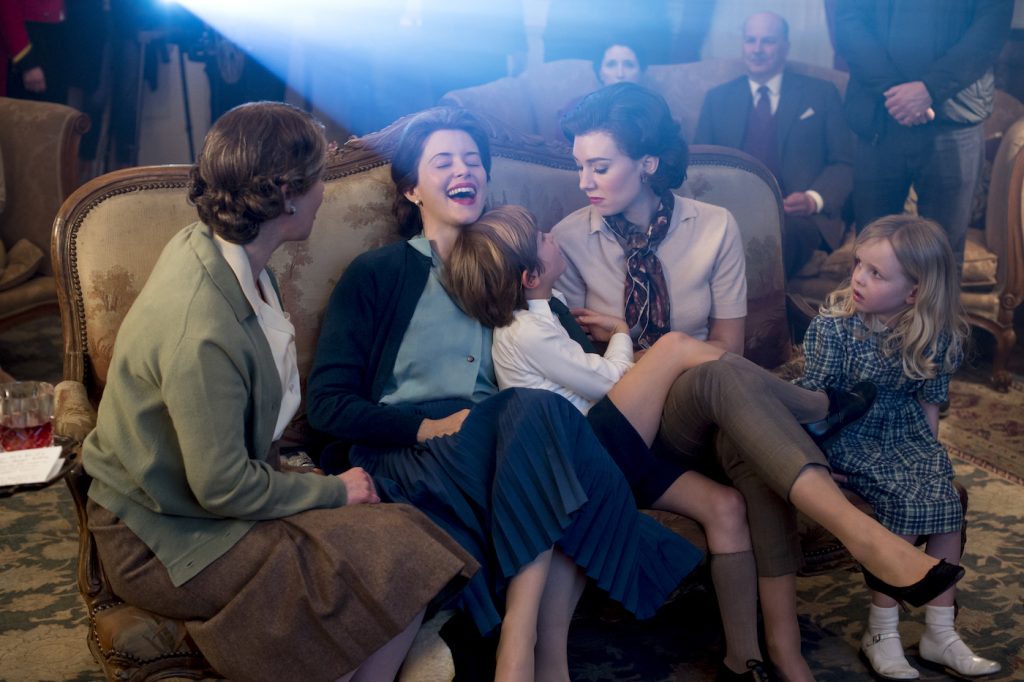 Featured image: The Crown – Margaret (Vanessa Kirby) – Margaret waits for Tony at his studio. Photo by Alex Bailey / Netflix