Lifelong Star Wars Fan Joonas Suotamo On Becoming Chewbacca
Imagine a young man dreams of an acting career, but is told he has little or no chance of success, because there are no jobs for blonde, blue-eyed Finnish actors nearly seven feet tall. Now imagine one of the most iconic characters in modern film is being recast, and the requirements include being seven feet tall and having blue eyes. Clearly Joonas Suotamo, who took over the role of Chewbacca from the great Peter Mayhew, is lucky to have maintained his optimism and ignoring all the naysayers, because it has led to what lifelong Star Wars fan Suotamo says is 'a dream he couldn't have even imagined'. He says the first day filming on the set of the Millennium Falcon was too happy a day to even remember correctly.
Beginning with Star Wars: The Force Awakens, and under Mayhew's tutelage with what the actors called "Wookie Bootcamp," Suotamo has slowly honed his portrayal of the famed Wookie, to both bring honor to Mayhew's work, and make the character his own. Now after four years, Suotamo has stepped fully into the role. It is perfectly timed to the new release Solo: A Star Wars Story, which features Chewbacca front and center as one of the leads, in the story of how he and Han Solo met, and the adventures they share early in their friendship. Suotamo, with his unending enthusiasm, is a wonderful ambassador for the entire Star Wars franchise. The Credits spoke to him about Solo, and what it's like to take on the job of portraying such a beloved and iconic character.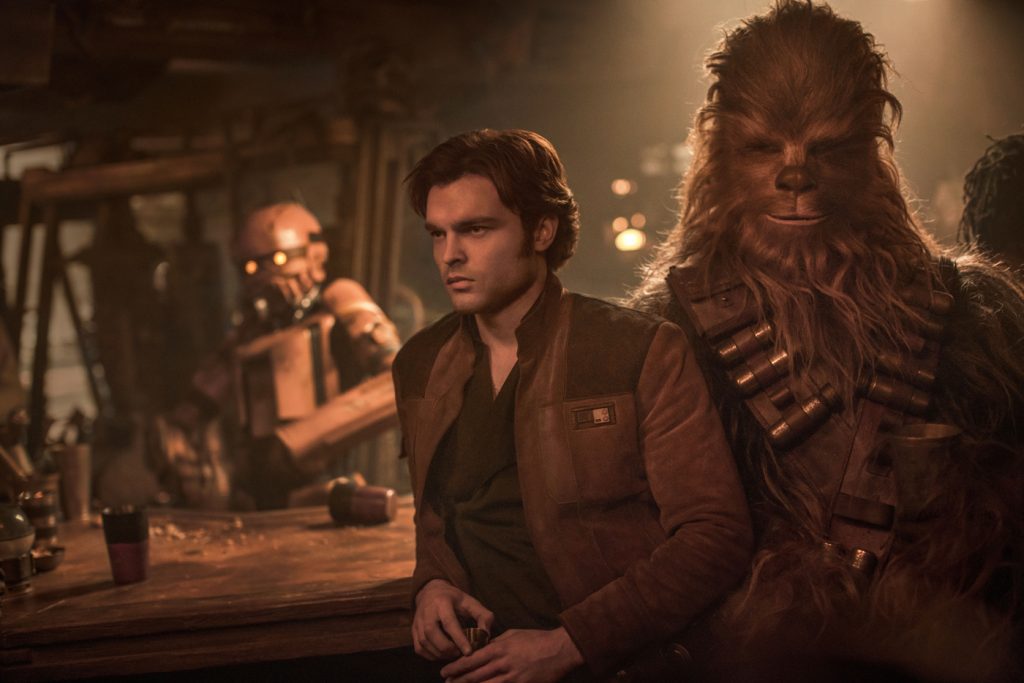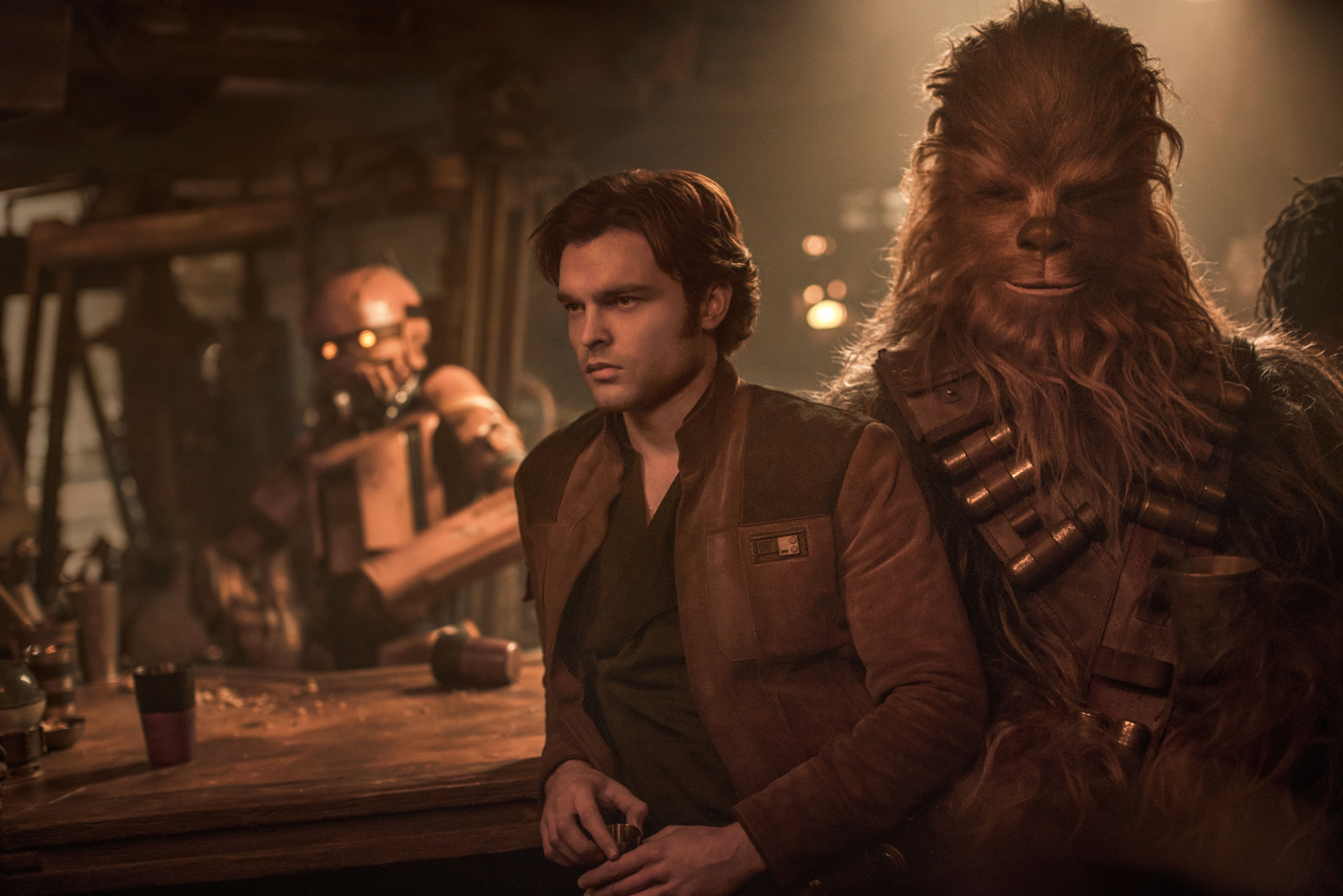 You took over for Peter Mayhew. That's a challenge, given how famous he is in his portrayal of Chewbacca. 
Yes, it was an honor, and I just wanted to do it justice. I knew what I wanted to do, and how I wanted to represent the character, so I would run back and forth to the monitor and check myself over and over. I want it to be a certain way. I guess Ron [Howard] must think I'm a bit of a perfectionist. Of course, no one should care as much how Chewbacca looks or comes across as I do. I know the directors are entrusted with it, but still, I do care the most. It's so important to get it right. I want people who walk out after this movie to remember Peter Mayhew's work, and feel a love and respect for him because he created the character. I also want to try to build the character even more by showing more of who he is in upcoming films. Chewbacca is so loved, and I feel a responsibility to give future screenwriters ideas that Chewie can do so much more and be so integral, they will find new inspiration. The possibilities are endless.
I understand you learned how to do your own version of Chewbacca's speech. How long did it take? It's pretty impressive!
I initially tried to learn how to sound like Chewie in order to impress Harrison Ford when I was going to meet him. When I knew I'd be meeting him the next day, I started working on the voice, and at first it was awful. Even though I thought I had learned it, it must have still been pretty bad, because he was not impressed! Now four years later, I think I can do it pretty well. It's a good party trick, and my three and a half month old son is impressed, so that's something.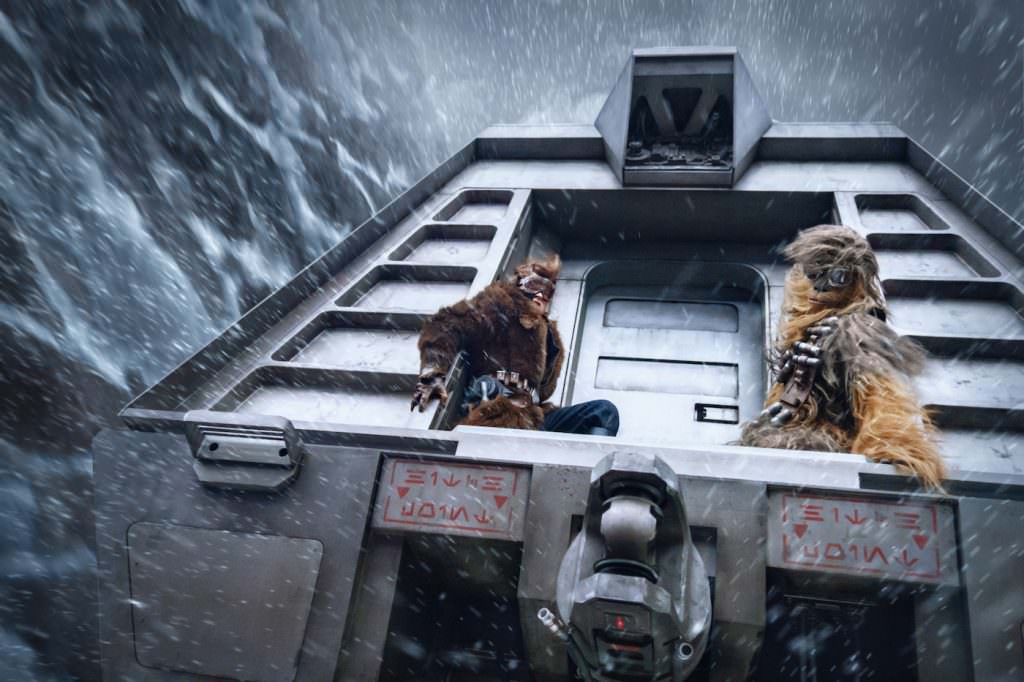 Your training in directing has come in handy, given that as someone who is acting inside a suit, you have to imagine where the cameras are, and how you are being captured on film.
I am constantly at the feedback monitors, checking myself out. I do it because there's no way to know. You have to have such a good feeling for where your body is, and how they are shooting. For example, with Chewbacca, his neck and head move as one. He has a very straight posture. With him, less is more. There are a lot of things in my body I'm trying to hide or pull out to really capture him. Who knew that going to film school would come in handy for me so much with this?!
What's the difference between what you imagined becoming Chewbacca might be like, and the reality? Were there any happy surprises? 
I went to film school, and even so, I walked in to becoming Chewbacca thinking it would be easy and fun. It wasn't easy, because that suit is very restrictive and hot, and you shoot these scenes from many angles. There's lots of waiting around.  Originally the arms were not detachable. If I wanted my hands off, they'd have to take the whole suit off. I could handle it at first, because for The Force Awakens, the set was electric, and it was fun to have everyone back. There was always something going on and everything was so new to me. But later, I was so glad they changed the suit, so I could use my hands!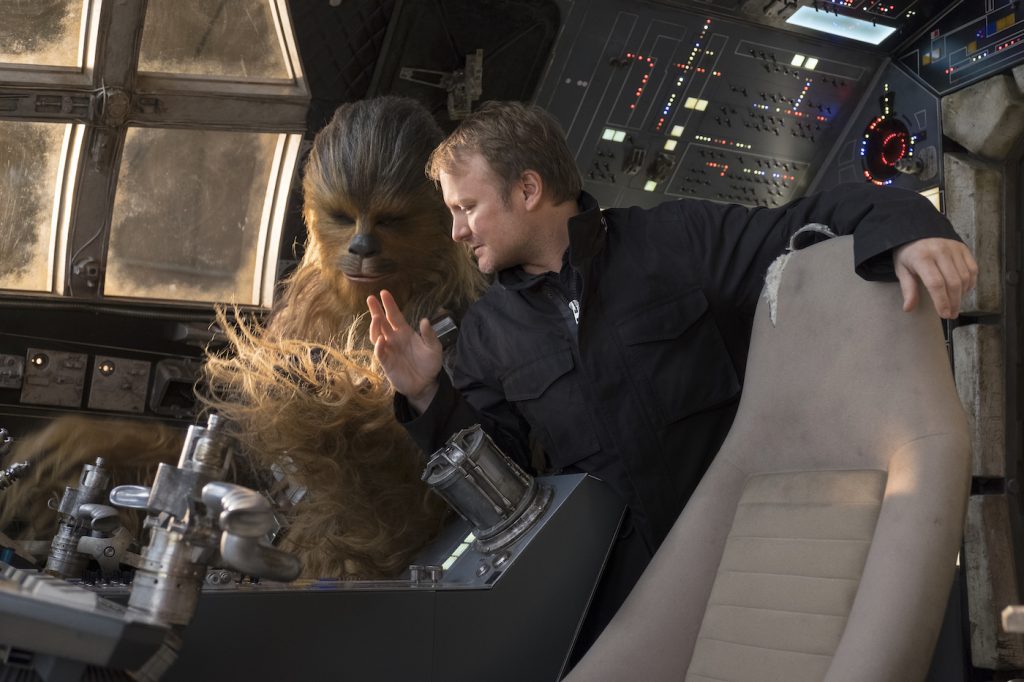 What was a happy surprise about doing the character, the most fun I have working in this series, is watching the finished film. I love seeing the character is understood by the director, and that Chewbacca looks good and comes to life onscreen.  Whenever we have these marketing videos edited by someone else, I'm always scrutinizing every little thing to make sure I've not gotten the angles wrong, and I'm moving as I should be. Chewbacca works in a very specific frame. I want it to have that iconic look. Watching the finished movie, and seeing him appear and seem really as he should be, is a great joy and relief. The fans love the character more than ever, or so they tell me, and that's the greatest gift.
Featured image: Joonas Suotamo is Chewbacca in SOLO: A STAR WARS STORY. Courtesy Lucasfilm/Walt Disney Studios.