Ron Howard Shares First Chewbacca Photo From set of the Untitled Han Solo Spinoff
Ron Howard is doing the best he can to assuage any fears, be they from fans or from nervous Disney executives, that things on the set of the untitled Han Solo spinoff are just fine. After taking the reigns from Christopher Miller and Phil Lord, there's been plenty of chatter about what it would mean for the fate of a film people are so excited about. Thus far, at least from what he's shared on social media, it seems everything's under control. Howard's had fun with Disney's strict secrecy code, sharing photos from set that are of exciting things like, say, water bottles. But in a recent tweet, Howard finally gave up the goods; a shot of Chewbacca (Joonas Suotamo) checking out a monitor to see what the camera sees: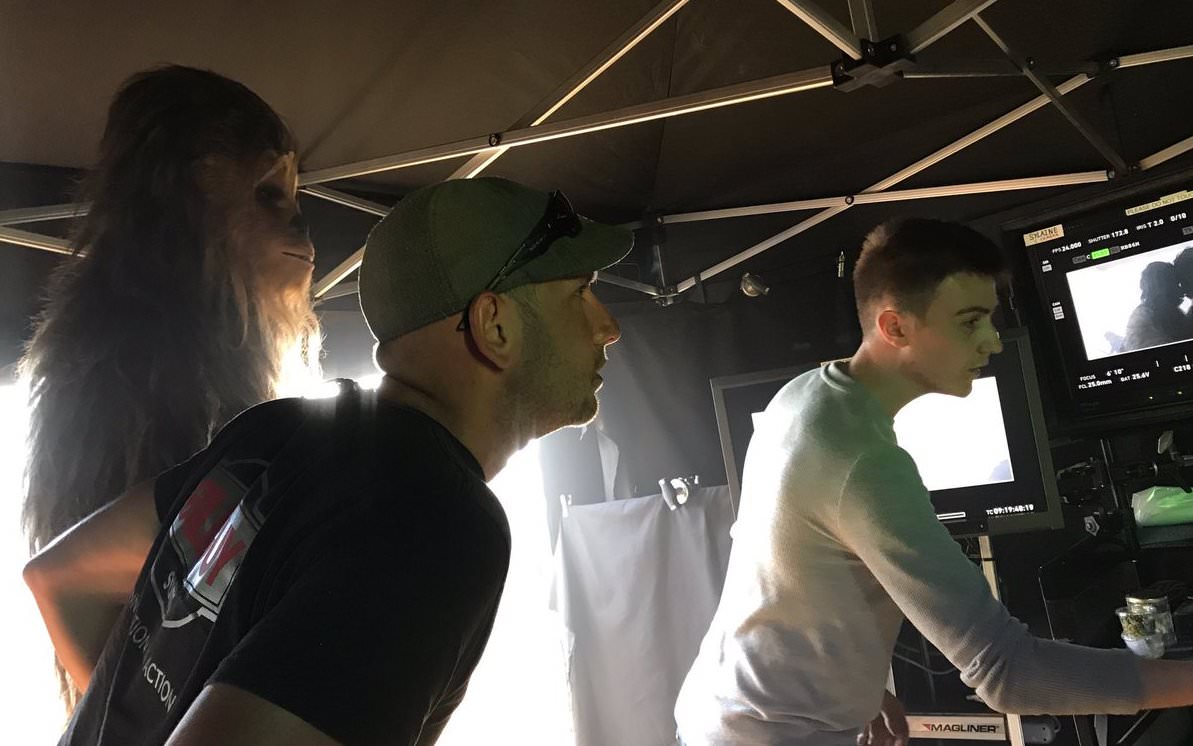 So what scene are Chewie and these Han Solo crew members watching? It looks pretty intimate, from what we can see on the monitor (in fact, it looks like two wookies embracing, does it not?), and considering Chewie himself was already Han's best friend and loyal lieutenant by the time Star Wars Episode IV: A New Hope began, we might get a chance to see their relationship begin. The origins of Han and Chewie's friendship is decidedly dark; they met on a derelict slaving ship, where Han boarded as an Imperial pilot. He found that the Wookie children had escaped, but a wounded Chewbacca was still there, and Han was ordered to skin him. He refused, and this earned him Chewie's lifelong loyalty. Although Han initially resisted having a Wookie partner-in-crime, Chewbacca eventually proved just how useful he could be (the threat of him pulling off Han's adversaries arm's was certainly a big draw.) Seeing the beginning of their friendship will be one of the treats of the film, along with Han and Lando as younger men, and the adventures (and smuggling) they no doubt got into.
Along with Suotamo, the film stars Alden Ehrenreich as Han Solo, Donald Glover as Lando Calrissian, Woody Harrelson, Emilia Clarke, Michael K. Williams, Thandie Newton, and Phoebe Waller-Bridge.
The untitled Han Solo movie opens May 25, 2018.