Here's Your Final Batch of Brand New Avengers: Infinity War Photos
It's here. No more waiting. No more build up. No more speculation. After a decade's worth of interconnected movies in the insanely ambitious, massively successful Marvel Cinematic Universe, the biggest film in their history has finally arrived—Avengers: Infinity War is here. We've shared with you the glowing reviews, and have been tracking the build-up by tracking trailers, teasers, TV spots, photos and posters. This final batch of new photos—12 in all—will be the last bit of promotional material you'll be seeing of the film. From here on out, everything will be post-release, and the joys and heartbreaks of Infinity War's story will be known throughout the globe. (The film's tracking for a predictably colossal opening).
This is by far the most revealing batch of photos we've seen yet, with some incredible shots. For our money, the most impressive image is of Spider-Man (Tom Holland) climbing on the circular ship we've seen hovering over New York in the trailers. Check out the city—way, way below Spidey—for a sense of just far our heroes are going to have to push themselves in their fight against Thanos (Josh Brolin). Or how about the shot of Scarlett Witch (Elizabeth Olson) standing in front of, and presumably protecting, an injured looking Vision (Paul Bettany)? If there's a through-line to all these images, its that the characters captured all appear ready to fight or negotiate. Nebula (Karen Gillan), M'Baku (Winston Duke), and the Hulk (Mark Ruffalo) look poised and angry. Meanwhile, the shot of Thor (Chris Hemsworth), Star-lord (Chris Pratt) and Gamora (Zoe Saldana) show them in the midst of a serious conversation. Ditto Vision and Scarlett Witch. One wonders who Captain America (Chris Evans) is addressing in the shot of him in Wakanda—you'll note a pair of feet at the bottom of the image, indicating he's talking to someone who's laying down. (Our guess is M'Baku, who is a lot less formal than fellow Wakadan T'Challa [Chadwick Boseman]).
Check out the photos below, and go and enjoy yourselves in the theater this weekend (or next week)—it isn't ever day a film of this size, scope, and this long in the making arrives. Avengers: Infinity War is in theaters now.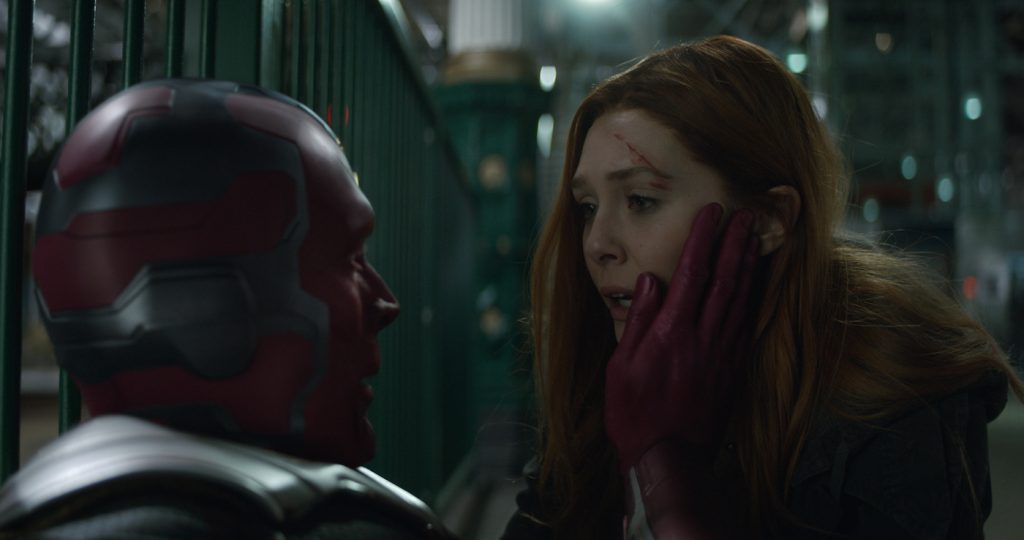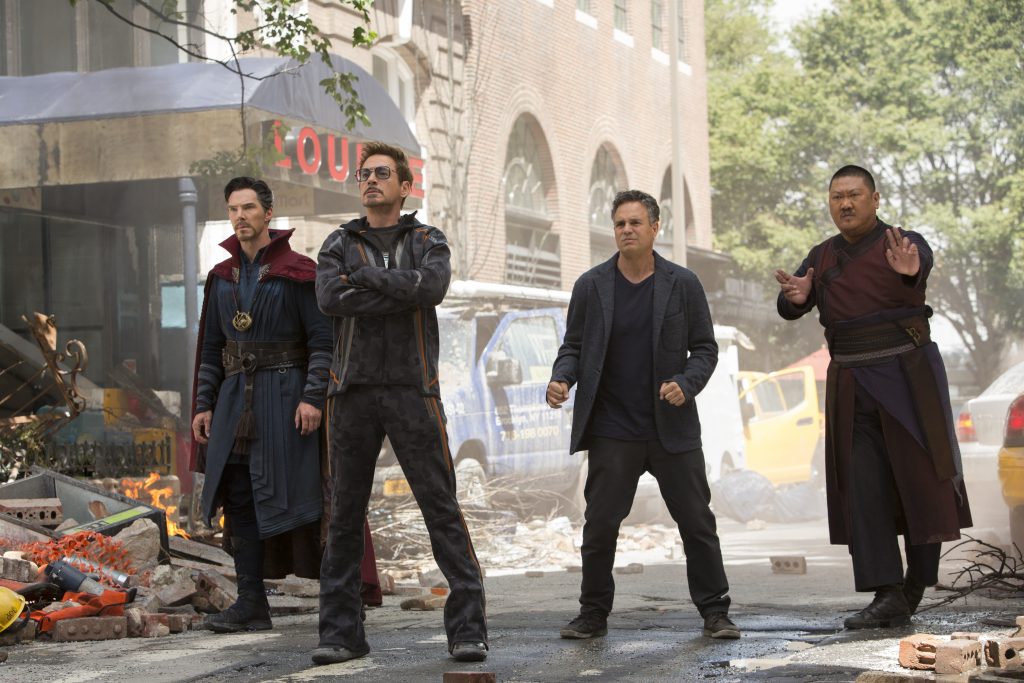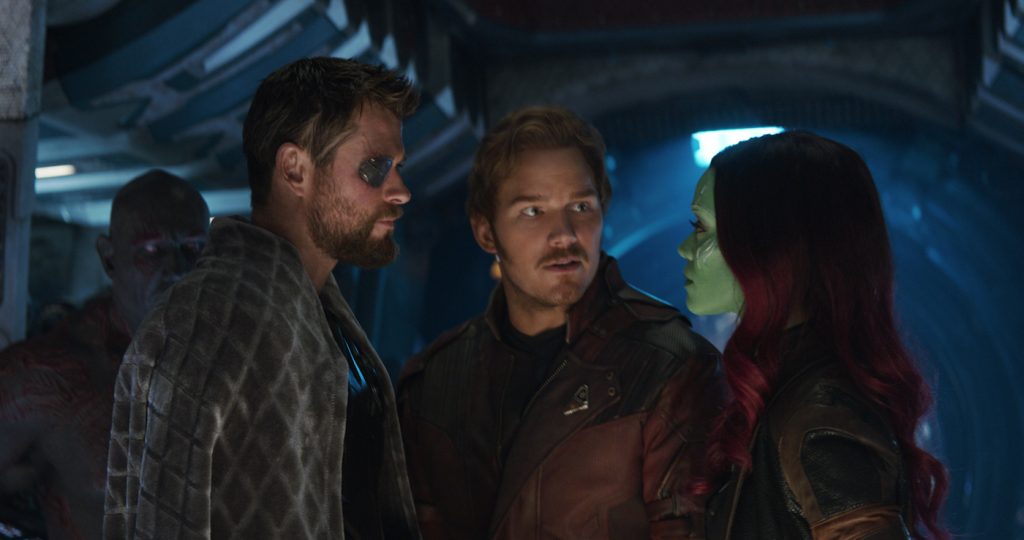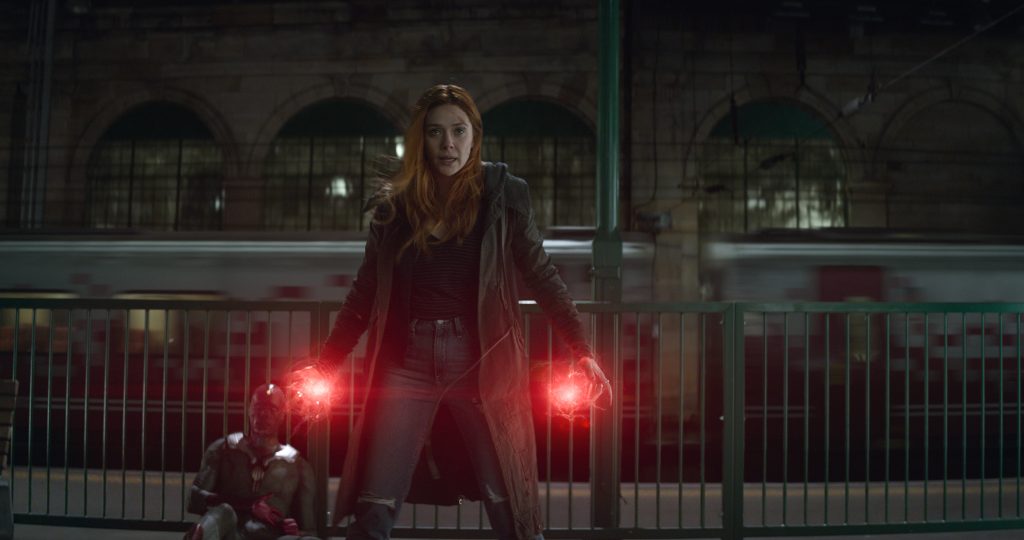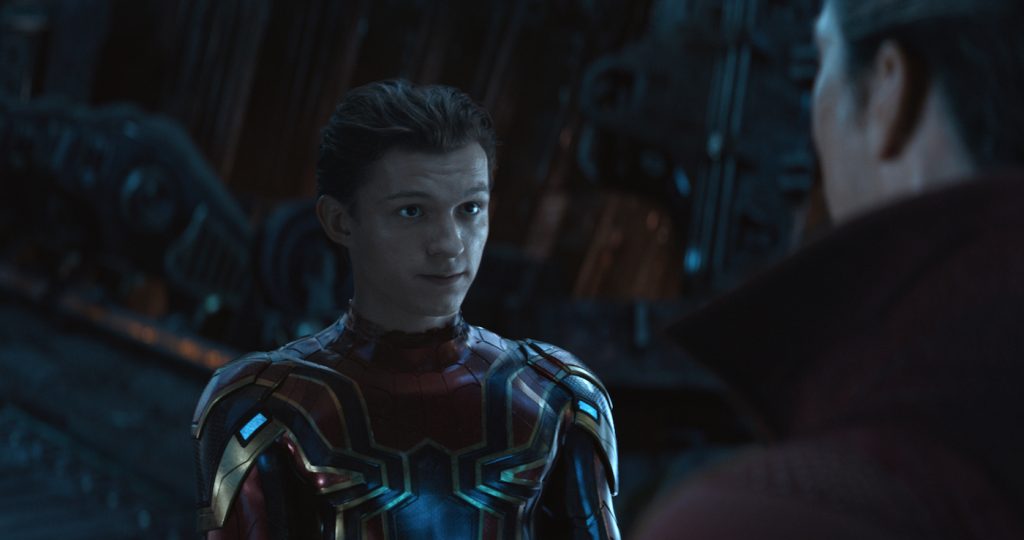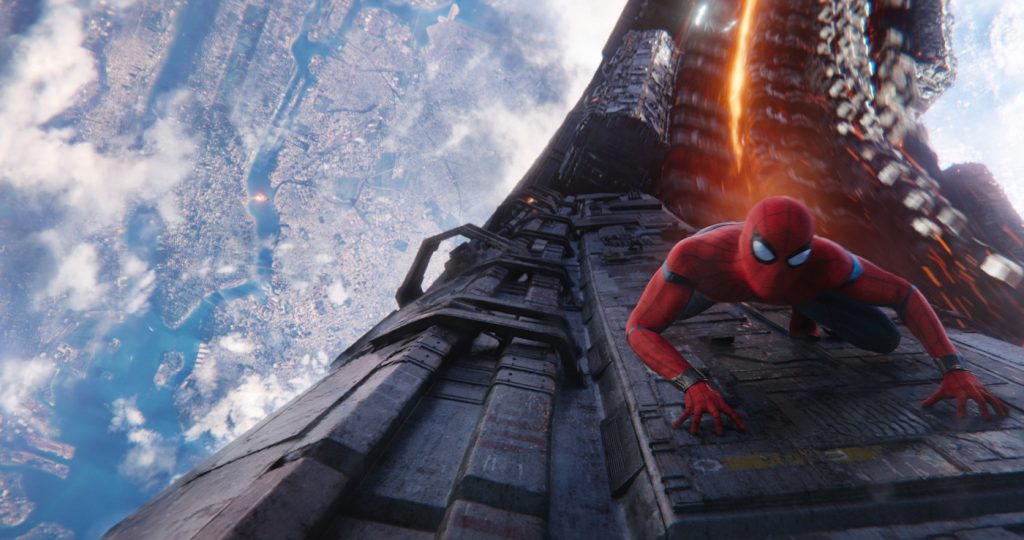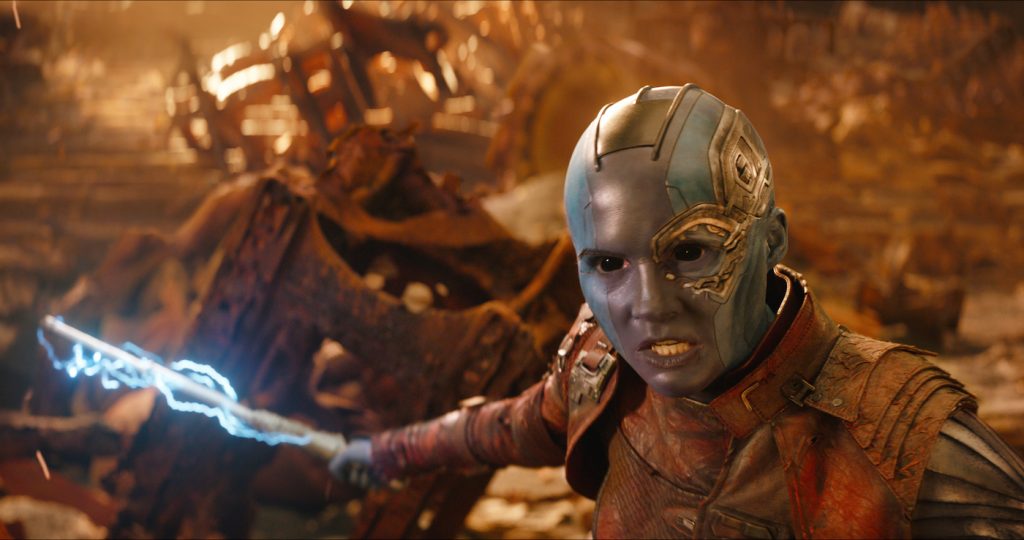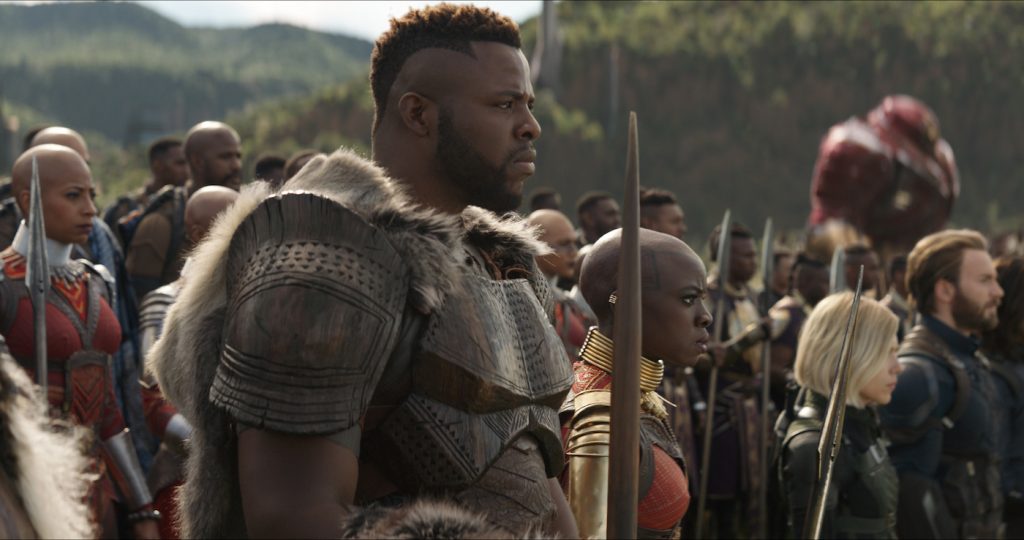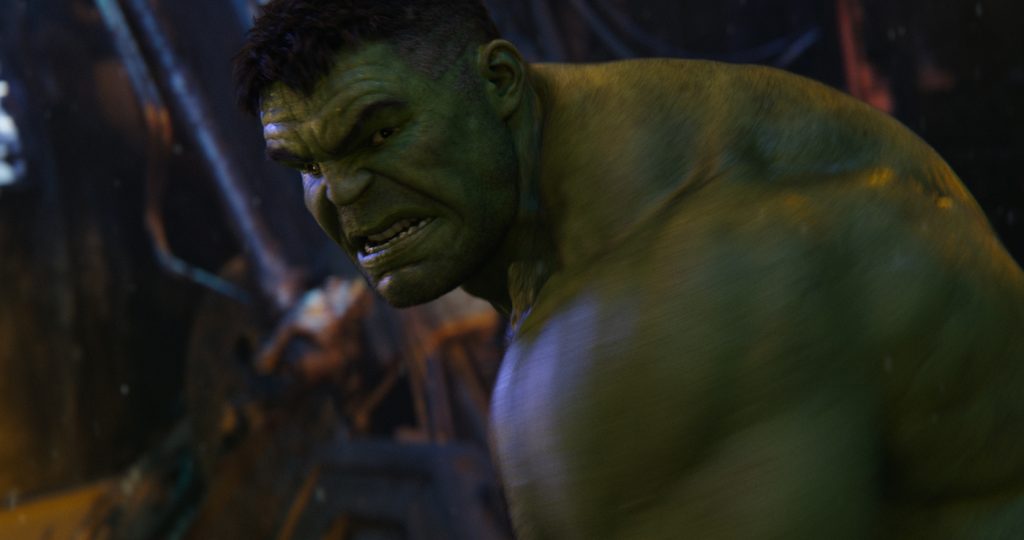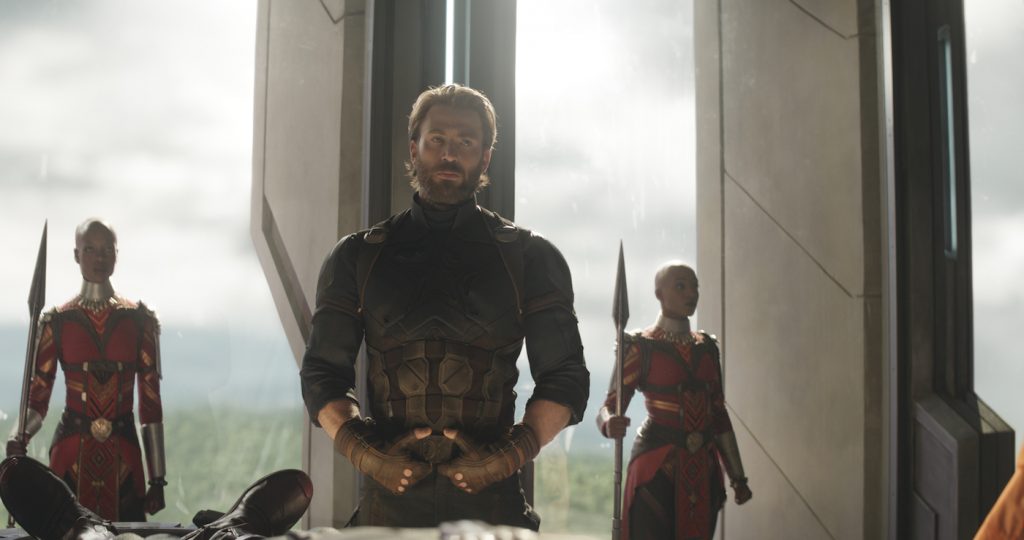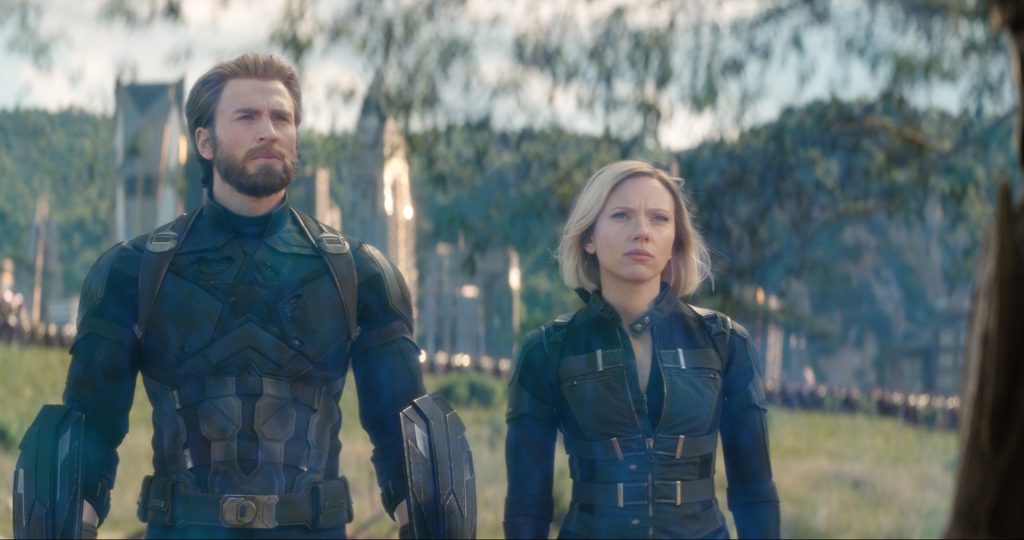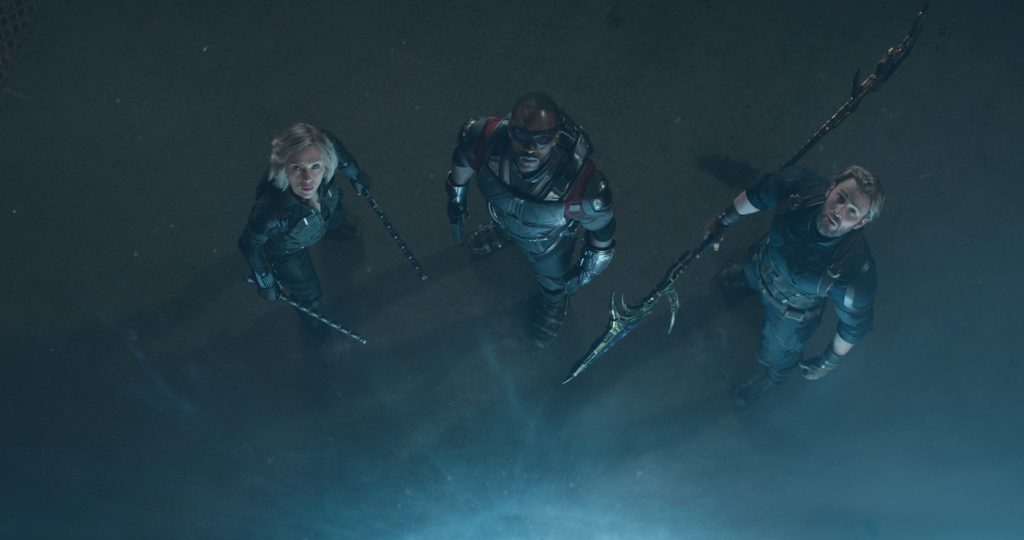 Featured image: Marvel Studios' AVENGERS: INFINITY WAR..Hulk (Mark Ruffalo).