New Deadpool 2 IMAX Poster Highlights How Its Infinity War's Near Polar Opposite
While we're all understandably talking about Avengers: Infinity War, there's another smaller, quieter, more polite superhero movie coming out in a few weeks. Okay, Deadpool 2 is hardly quiet (not when your protagonist's nickname is the Merc with the Mouth), and it sure as heck isn't more polite. What Deadpool 2 is, however, is the type of superhero franchise that can release an IMAX poster inspired by Lisa Frank, the creator of whimsical characters for school supplies for children. You'll go see Infinity War for the epic sweep, the bombast, the ten-years-in-the-making extravaganza where the universe hangs in the balance. You'll go see Deadpool 2 to watch Wade Wilson (Ryan Reynolds) give and receive an endless stream of profane banter and ruthless butt-kicking, all while breaking the fourth wall and addressing you, the viewer, directly. We like living in a world where we can have both.
The new IMAX poster for Deadpool 2 comes a little more than three weeks before the film's premiere. Fox moved it up from June once Marvel decided to move Infinity War from May to April 27. Fox has gotten really good as they've learned how to promote an R-rated superhero film, and has been offering a marketing masterclass since Reynolds first appeared in the red and black spandex as Deadpool in 2016. While the name of their promotional game has been irreverence, the brilliance of their marketing has been the variety of content and tone. It's not all cursing and violence. A Deadpool 2 poster paying homage to Flashdance? Of course. Create a teaser that is essentially nothing more than Deadpool paying homage to Bob Ross, the lovable painting instructor from 1980s public access television? Sure. The proper trailers and teasers break the fourth wall, revel in potty mouthed hi-jinx, and generally look and feel nothing like any other superhero film, yet instead of relying solely on the shock factor of a superhero cursing, Fox has wisely gone broad, weird, and wild in their promotional materials, and its worked.
Which brings us to this IMAX poster. While they're totally different movies and its not really not fair to compare, its fun. Here's Infinity War's final poster: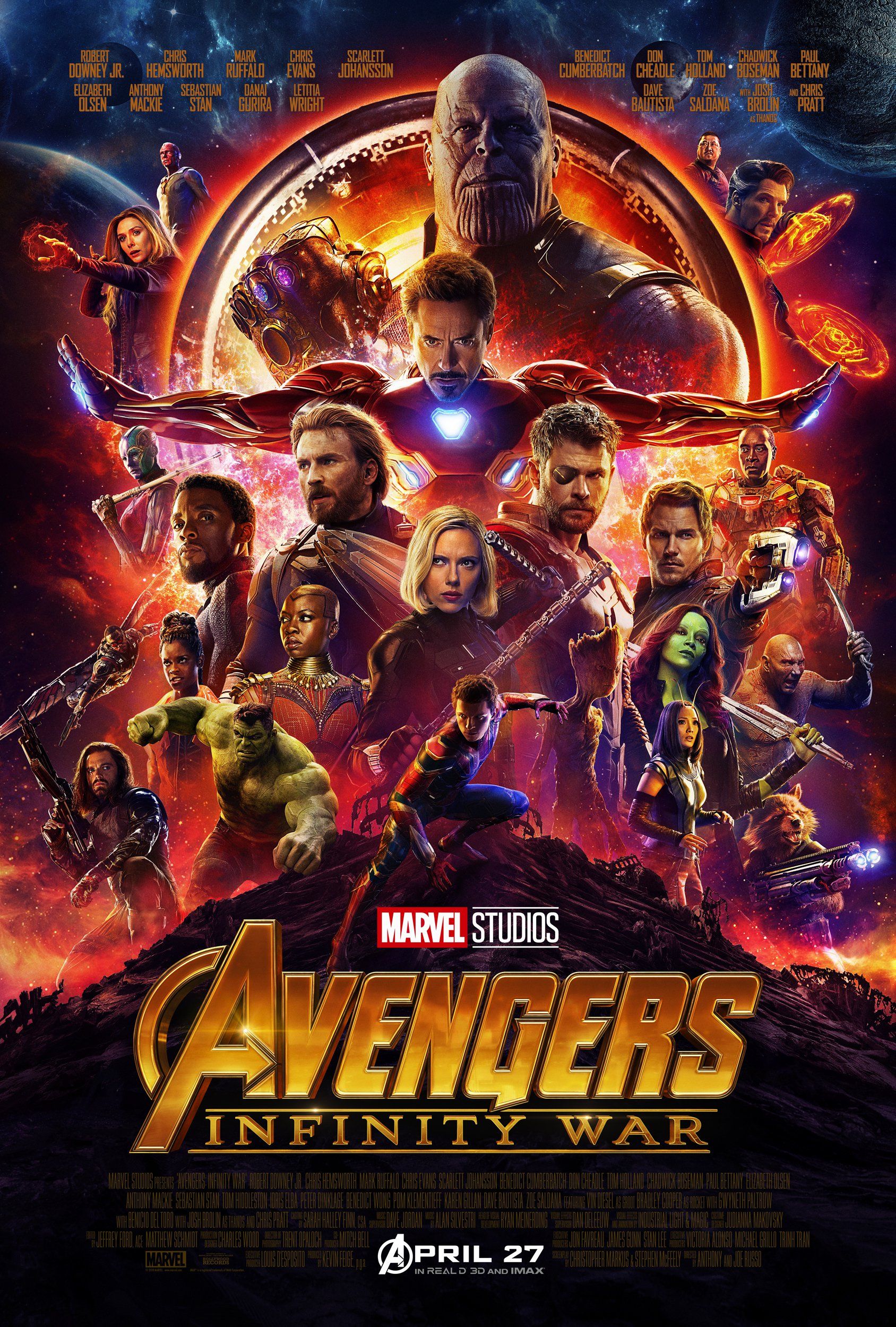 And here is Deadpool 2's new IMAX poster: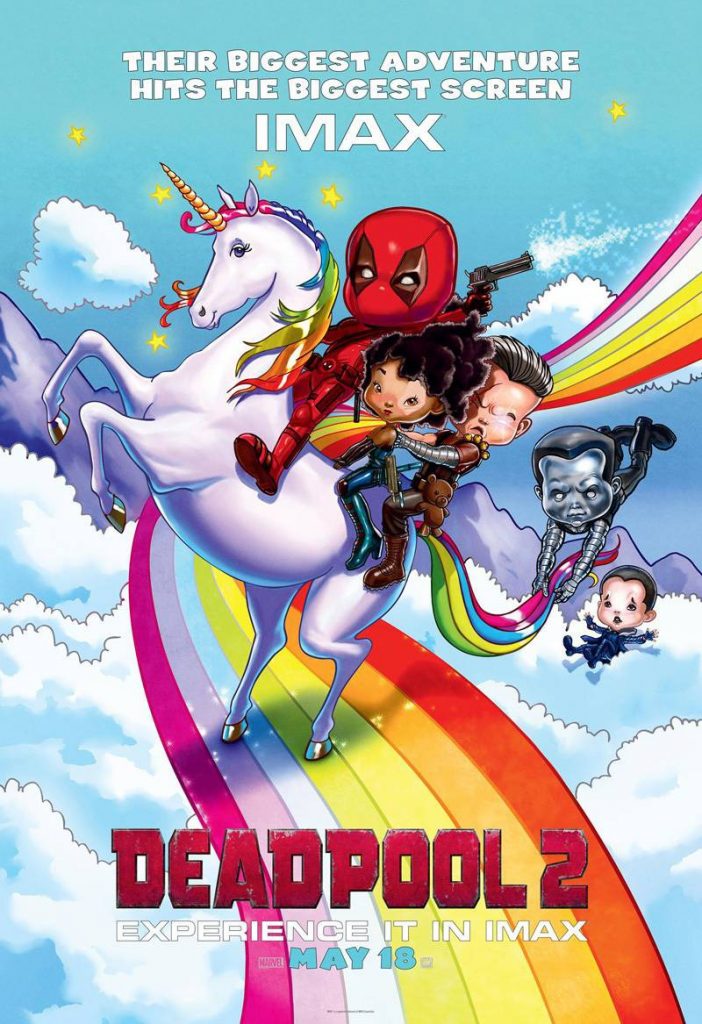 While most lovers of the superhero genre will definitely be seeing both of these films, the Deadpool 2 marketing material helps those who might be averse to any film about people with super powers in spandex by offering them something different. If for no other reason, it helps Deadpool 2 stand out from its bigger brethren. Any superhero film that has Rob Delaney in it as a regular guy named Peter who's a beekeeper with zero superpowers and still joins Deadpool's team of superheroes (and is allowed to join) is one worth seeing.
Joining Ryan Reynolds are newcomers Josh Brolin and Zazie Beets, as the cyborg Cable and mutant assassin Domino, respectively. Your other stars include Julian Dennison, Terry Crews, and Brianna Hidelbrand. Deadpool 2 opens in theaters on May 18th.