A Quiet Place Opening Numbers Confirm the Hype Around John Krasinski's First Horror Film
A Quiet Place is making a whole lot of noise. The SXSW darling finally opened this weekend and captured $50 million domestically. With a budget of just $17 million, that's some serious earnings. John Krasinski's horror flick earned a total of $71 million worldwide just this weekend landing at the top of the box office just ahead of Ready Player One.
Krasinski went bold as a first-time director, starring in the film opposite real life wife Emily Blunt. A Quiet Place was something of an experiment. With very little dialogue, the final product is almost a silent film. Additionally, the action takes place in a post-apocalyptic world overrun by sound sensitive creatures. Rather than creating the bleak and dusty atmosphere of the typical survival film, cinematographer Charlotte Bruus Christensen opted for warm and rich colors.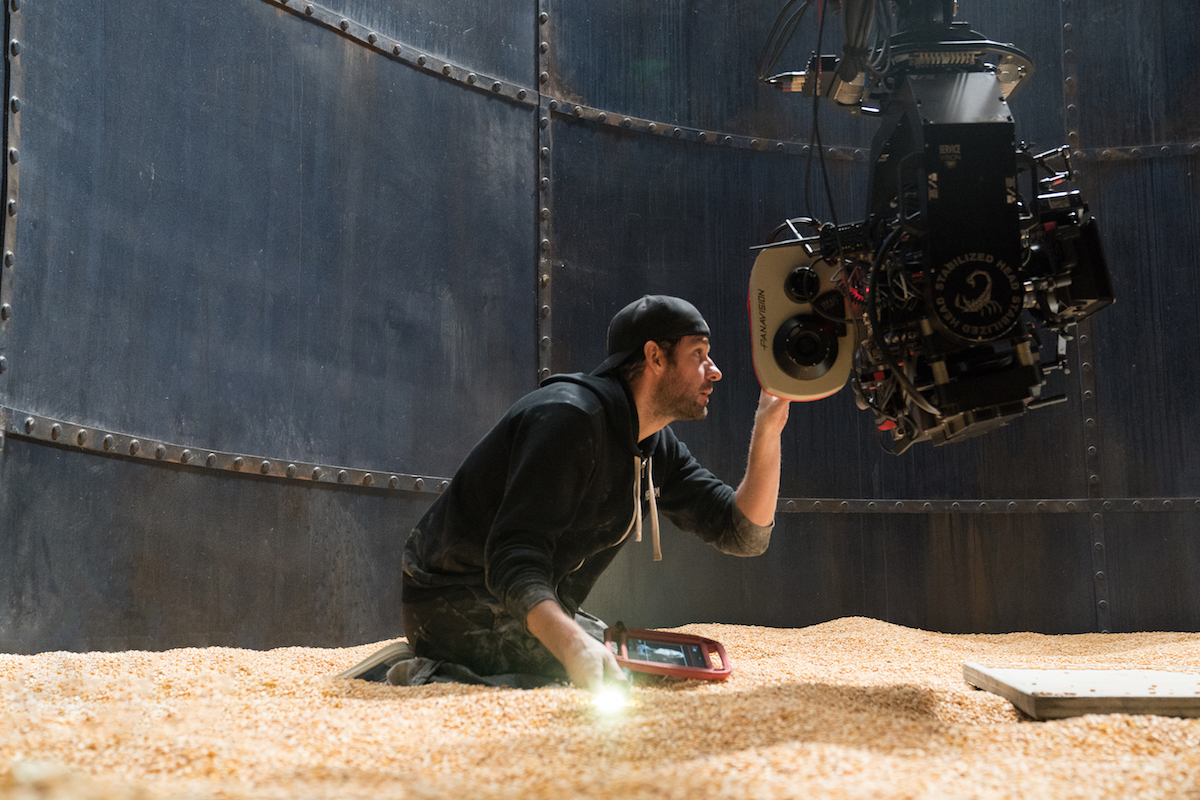 The nearly silent horror story was filmed in upstate New York where the crew could escape the bustling noises of modern life. Paramount Pictures reported that the filming contributed $21 million to the local New York economy and over $12.5 million in wages to 600 workers.
Horror movies are making a real resurgence with a string of intelligent plots. A Quiet Place follows the likes of Get Out and It in creating a timely plot that has interesting monsters, but deeper scares as well. The story has also been designed to make audiences fear their own screams.
Spielberg's virtual adventure opened the previous weekend and has scooped up $96.9 million worldwide for second place. Raunchy comedy Blockers had an impressive opening weekend with $21.4 million domestically. Unsurprisingly, Black Panther still came in fourth place despite having opened two months ago as star, Chadwick Boseman, noted in his Saturday Night Live debut. The groundbreaking Marvel movie is still breaking records as it soars past the top ten highest grossing films of all time.
Featured Image: Emily Blunt plays Evelyn Abbott and Millicent Simmonds plays Regan Abbott in A QUIET PLACE, from Paramount Pictures.