"Mission: Impossible 8" Gets New Title, Release Date, And Longer IMAX Run
There has been a flurry of calendar moves and even one very big title change announcement as the entertainment industry absorbs strike-related delays and the studios reconsider upcoming dates. With a new meeting on the SAG-AFTRA strike set for today, there are hopes that the impasse can be solved and the movie and TV business can get back to action. In the meantime, Paramount Pictures has announced that their upcoming Mission: Impossible movie is being moved nearly an entire year, from June 28, 2024, to May 23, 2025. They've also revealed that the final installment in their epic Mission: Impossible Dead Reckoning two-parter will be getting a new title, dropping the Dead Reckoning Part Two for something presumably shorter.
The good news for writer/director Christopher McQuarrie and star and producer Tom Cruise is their next Mission: Impossible movie will get far more time in IMAX theaters than Dead Reckoning Part One did. The former didn't get much time on premium screens due to Christopher Nolan's Oppenheimer, which enjoyed a huge run on IMAX screens through the summer. For Cruise's next Mission, the film will enjoy an exclusive three-week IMAX run, which is precisely the type of theatrical environment this franchise was built for.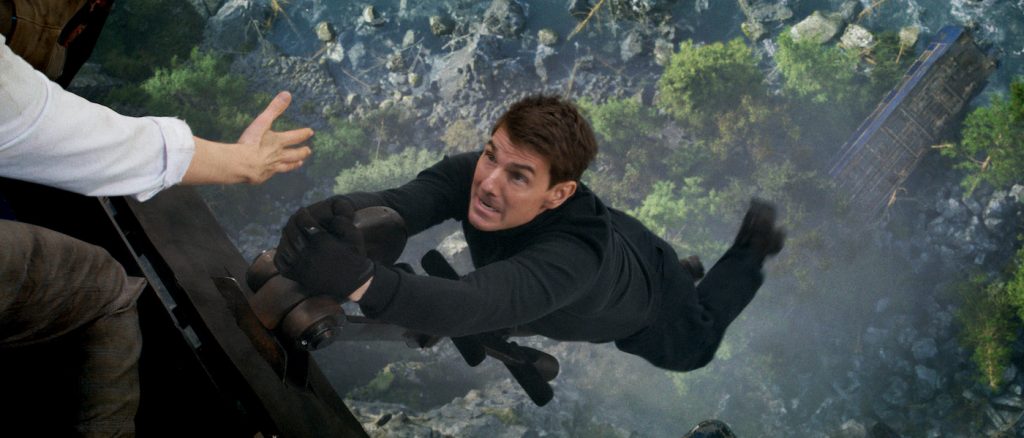 Another notable calendar move is the Quiet Place prequel A Quiet Place: Day One, which will now arrive in theaters on June 28, 2024, rather than its original premiere date of March 8, 2024. Meanwhile, John Krasinski's fantasy-comedy IF, starring himself, Ryan Reynolds, Alan Kim, and Phoebe Waller-Bridge, will actually be moving up from May 24, 2024, to May 17, 2024. It's not the largest leap forward in time, but it does give Krasinski's film some distance from what's looking like a big Memorial Day in 2024 when George Miller's highly-anticipated Mad Max: Fury Road prequel Furiosa bows, as well as Kingdom of the Planet of the Apes and Garfield.
For more on Mission: Impossible, check out these stories:
"Mission: Impossible – Dead Reckoning Part One" is Now Available to Stream
How "Mission:  Impossible – Dead Reckoning Part One" DP Fraser Taggart Pulled Off That Insane Train Sequence
"Mission: Impossible – Dead Reckoning Part One" Production Designer Gary Freeman Creates an Artificially Intelligent Palace
"Mission: Impossible 7" Director Christopher McQuarrie Reveals He Considered De-Aging Tom Cruise
Featured image: Tom Cruise in Mission: Impossible Dead Reckoning Part One from Paramount Pictures and Skydance.