"Loki" Drops New Extended Look at Season 2 Ahead of Premiere
The God of Mischief is back in just a few days, as Tom Hiddleston returns to the role that made him a star when Loki season two premieres on Disney+. Thor's mischievous, occasionally villainous, and increasingly heroic brother had a wild ride in season one, handed over to the Time Variance Authority for his many crimes, specifically messing about with the multiverse, in what was supposed to be the start of his punishment. We all know Loki likes to avoid consequences, yet the adventures he got into in season one and the new friends (and romantic interests) he met began to change the usually oh-so-corruptible demi-God.
"The best thing about this job is the set is always alive, and everyone is a part of it," says Loki co–star Sophia Di Martino in a new extended look at season two. Di Martino plays Sylvie, one of Loki's alter egos, his romantic interest, and a rising star in the MCU in her own right.
"Tom is really great," says co-star Wunmi Mosaku, who plays the Time Variance Authority's no-nonsense Hunter B-15, one of Loki's main antagonists in season one whose own tragic backstory made her a more sympathetic figure by the season's conclusion. "He's always honest and hilarious."
Another big star returning for more action within the slippery, atemporal world of the multiverse is Owen Wilson. Wilson plays Mobius, another member of the Time Variance Authority, yet one who, like Loki himself, tended to play by his own rules. Mobius became an unlikely ally of Loki and was crucial to helping him and the rest of the TVA locate the real threat to the multiverse.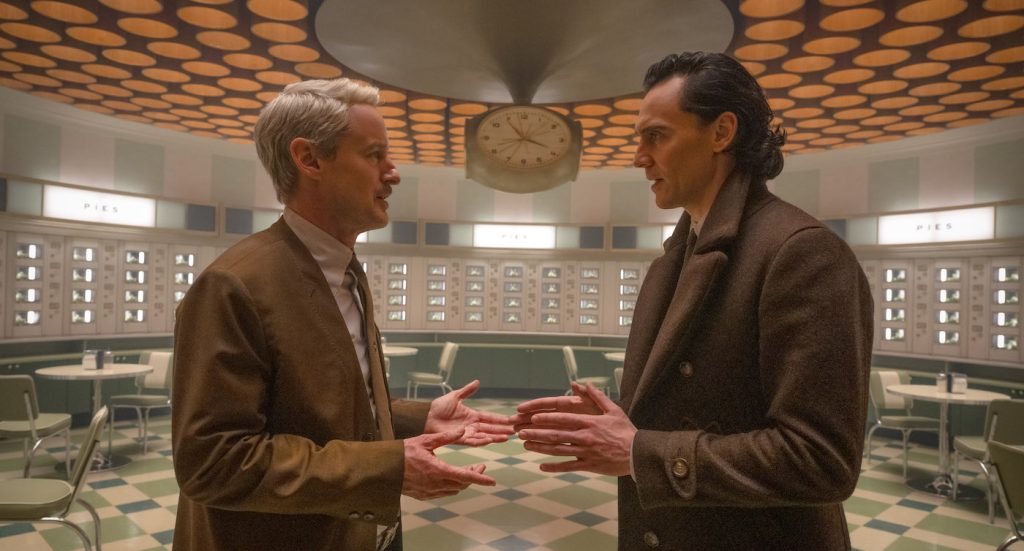 "Owen Wilson elevates the whole series," Hiddleston says. "He's so intelligent and witty." These words cut to a moment of Wilson, mid-scene, wondering if he has to play the entire sequence with his hands on his hips. "Where did this come from?" Wilson asks, semi-innocently, semi-pointedly, in regard to his hilarious posture in the scene.
One major newcomer to the cast is recent Oscar winner Ke Huy Quan. "The entire experience of shooting this is going to stay with me for many, many years," says Quan.
"It's a really special group of people," Di Martino adds. "Like an extended family."
Check out the extended look at season two below. Loki returns to Disney+ on October 5:
For more on Loki, check out these stories:
New "Loki" Season 2 Featurette Explores the God of Mischief's Turn Towards Heroism
New "Loki" Season 2 Teaser Reveals Trickster God's Many Messy Lives
Marvel Reveals Release Dates For "Loki" Season 2 and "Echo"
Featured image: (L-R): Tom Hiddleston as Loki, Ke Huy Quan as O.B., and Owen Wilson as Mobius in Marvel Studios' LOKI, Season 2, exclusively on Disney+. Photo by Gareth Gatrell. © 2023 MARVEL.