"Reptile" Director Grant Singer on His Slithery Mystery Feature With Benicio Del Toro
A big fan of classic film noir and thrillers, Grant Singer knew that when it was time to make the leap from directing music videos for the likes of The Weeknd and Lorde to features, he wanted it to be a film filled with twists where every turn is clouded in mystery. Reptile delivers exactly that.
Premiering September 29 on Netflix, Singer's first directing effort begins with a murder. Real estate agent Summer Elswick (Matilda Lutz) is found stabbed to death in a house she is preparing to show. Tom Nichols (Benicio Del Toro), a detective with a murky past of his own, is assigned to investigate. Initial suspicion falls upon Will Grady (Justin Timberlake), Summer's boyfriend and boss, who runs the local real estate empire with his mother Camille (Frances Fisher). After all, he found the body. As the investigation unfolds, the suspect list expands to include Summer's estranged husband, Sam Gifford (Karl Glusman), and a creepy local (Michael Carmen Pitt), whose obsessive interest in the murder uncovers a sordid relationship with the Grady family.
The more Tom digs for answers, the more questions arise about the disturbing details that led to Summer's death. The uncertainty of the case starts to leak into his personal life, causing Tom to confront past demons and doubt everyone around him, from his fellow officers to his wife Judy (Alicia Silverstone).
Springing from his desire to make a film that evokes a feeling of deceit, Singer described Reptile as a multifaceted deception — both in the experience of the characters and in the storytelling itself. In addition to directing duties, he co-wrote the screenplay with Benjamin Brewer and Del Toro (his first feature writing credit). In deference to the only recently resolved WGA and SAG-AFTRA strikes, the conversation with Singer concentrated on the directing process. In a recent interview via Zoom, Singer talks about the difference between a music video and a thriller, the art of keeping it simple, and how to generate suspense without really trying.
How did you choose Reptile for your feature-directing debut?
I'm very inspired by movies from the past. I love Hitchcock. I am very influenced by movies like In Cold Blood, The Night of the Hunter, and Serpico. They're very different from one another, but I think, subconsciously, they are movies that have moved me throughout my life. It made me want to make a crime thriller, sort of contemporary noir. I wanted it to be a film that both felt classical but modern at the end of the day.
Talk about your path to get to this point.
For many years, I was a music video and commercial director. I'm from the generation that looked up to filmmakers who made that leap —  Spike Jonze, David Fincher, Michel Gondry, Mark Romanek —  all those amazing directors. I felt there'd be a path if I were to start with music videos. This felt like the right opportunity to take that step and pursue my dream of making a movie.
How did Reptile differ from past experiences?
There's this idea that music videos have to be a spectacle…this big, iconic visual thing that matches the cultural moment of the piece of music. And I think that, in many ways, I was rebelling against that with this film. I wanted to make something a little bit more restrained. I was trying to do something aesthetically removed from my music video work — almost reintroduce myself to what I was interested in with film.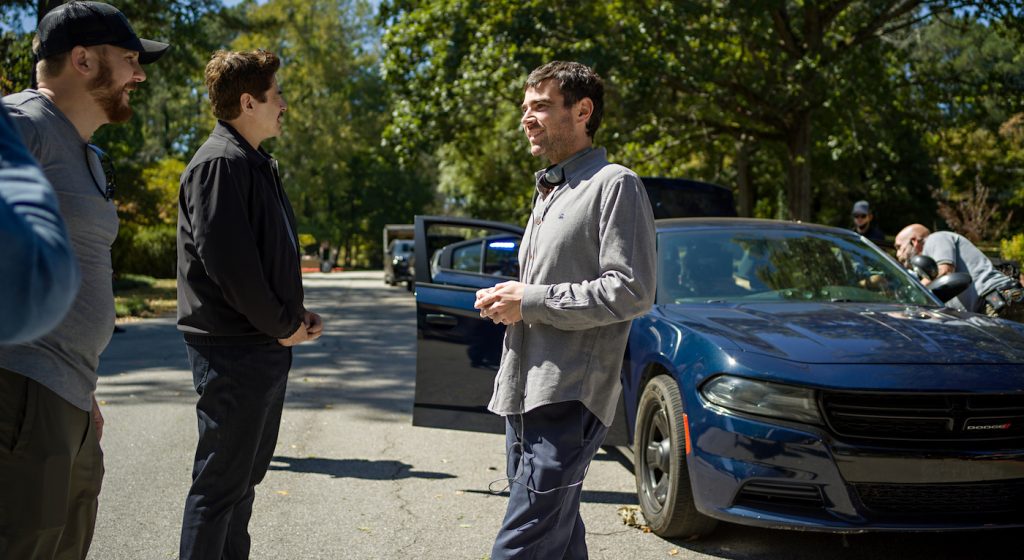 How did that play out?
As I mentioned, I love classic filmmaking. I love very simple pans, beautiful dolly shots or boom-ups. I love the restraint of the composition. When you make a film, at least in my experience, it's like you start from a blank canvas. You think about what you want to do. But when you're on set, and you're with these actors, you kind of start fresh. I'm sure I absorbed things that felt intuitively right to me. And I took those things and applied them to this movie —  things that I knew would tell the story in the right way.
How did your music video experience help?
You begin to develop your aesthetic, your style… how you like to shoot. That came about through directing music videos. I'm always trying to find that balance between composition and shooting things so that they feel immersive, like you're in a moment.
Let's talk about the missing moments. Reptile leaves a lot to the imagination. Talk about the decision to leave some things unanswered.
I wanted to make a film that evoked the feeling of not knowing. Oftentimes, the true crime stories that are the most hidden tend to be the most lasting. So how do you make a film that evokes this feeling, that poses questions, but is still satisfying and rewarding for the viewer? It's this real elegant card trick as to what you end up revealing and what stays a mystery.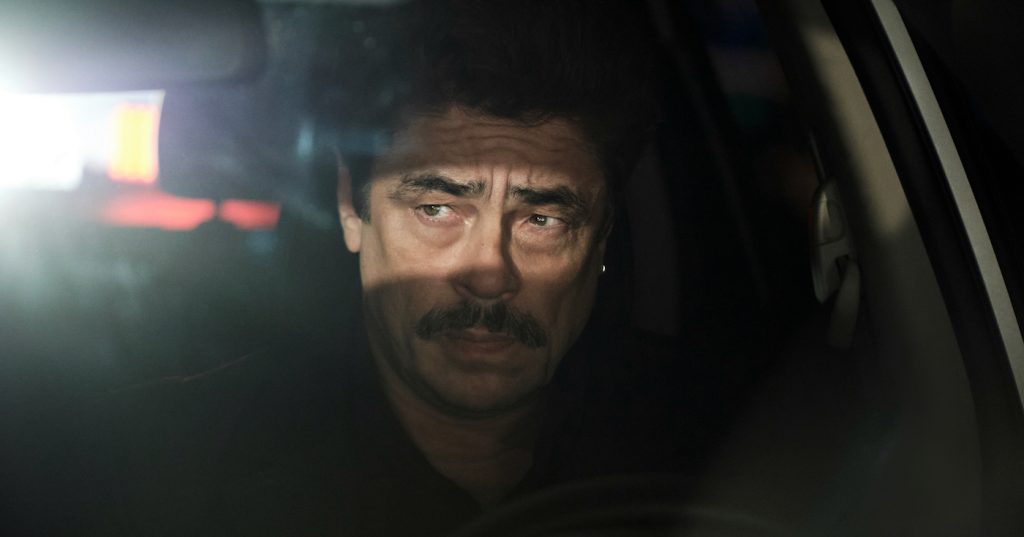 What are the keys to creating suspense?
The funny thing about this film is that when we started showing it, people would say, "Wow! It's really suspenseful." And I was like, "Okay, cool. That's amazing." But when I was directing the scene, I wasn't thinking, "Damn, how do I make this suspenseful?" It was just in my head. I felt how it should be shot and went with it. I didn't question myself. Sometimes, doubt or fear can be the enemy of a filmmaker. You question your decisions and are left with nothing right. If there's a key, it's following your vision.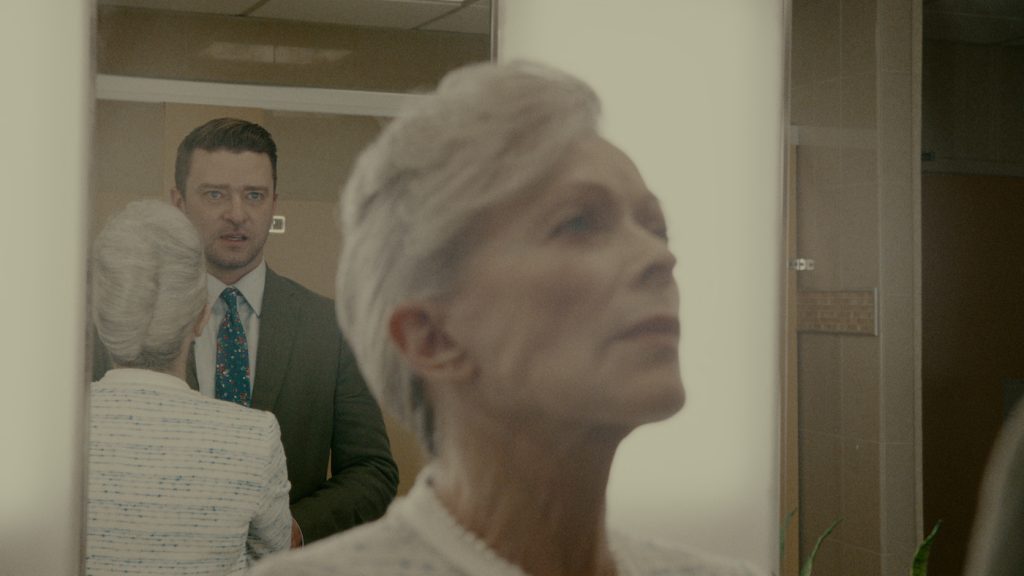 Why did you call it Reptile?
I love one-word titles. Reptile felt bold and unique, unlike any other movie that I could think of. There's a shedding of skin in the film where characters are introduced as one thing and revealed to be something else. Reptile felt like a beautiful and interesting metaphor. It came to me and just stuck.
The title fits the way the story progresses.
I knew that I wanted to make a film that sort of began with—I won't say a day in the life—but essentially the experience of two characters. Then, you pass the baton and introduce another character. And then, as the film unfolds—unravels—what you perceive in those first opening minutes changes depending on what happens throughout the rest of the movie.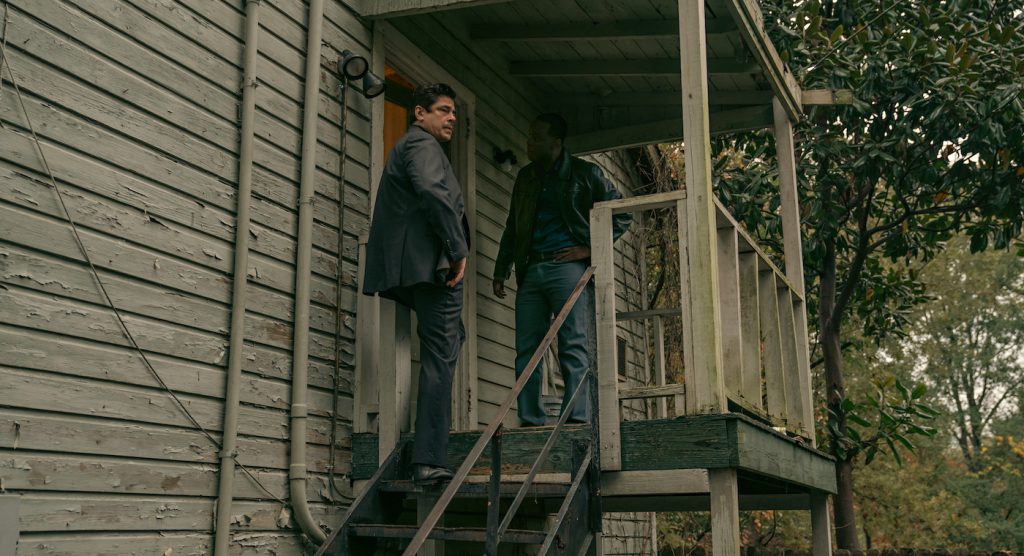 Nothing is ever quite what it seems.
There's a premonition right from the first line of the movie. Summer opens a kitchen cabinet and jumps. We don't see what she sees. When she asks Will what it is, he answers, "It must have been a rat." If you actually go through the movie scene by scene, you'll see clues and hints everywhere as to what ends up happening. We're trying to portray the hunter as the hunted. Coppola did that so beautifully in The Conversation.
A thinking man's thriller…
The key word is ambiguity. A whodunit where everything gets solved may be entertaining while you're watching, but then you forget about it. We wanted to make a film that poses questions and has mystery. We're dropping clues throughout the movie. You could watch it maybe two or three times and glean more as you experience it. The hope is that you find them during a second or third viewing, and it makes the film even more satisfying.
Reptile streams on Netflix on September 29.
For more on big titles on Netflix, check these out:
"May December" Trailer Reveals Natalie Portman and Julianne Moore in Todd Haynes' Twisty New Film
Stunning Trailer for "Life on Our Planet" Reveals Netflix's Steven Spielberg-Produced Docuseries
"The Wonderful Story of Henry Sugar" Trailer Reveals Wes Anderson's Roald Dahl Adaptation
Featured image: Benicio Del Toro as Tom Nichols in Reptile. Cr. Daniel McFadden/Netflix ©2023