Best of Summer 2023: "Heart of Stone" Stunt Coordinator Jo McLaren on Taking Gal Gadot to New Heights
Jo McLaren is a longtime stunt professional who has worked on a slew of hit films and TV series, lending her talents to hits as disparate as Titanic, Dr. Who, and the Sherlock Holmes, Harry Potter, and Avengers franchises. As an in-demand stunt coordinator, she has kept productions safe while creating some of the most inimitable action sequences in the business.
Her newest project is Netflix's Heart of Stone, starring Gal Gadot as Rachel Stone, a brilliant intelligence operative working for a shadowy peacekeeping organization tracking and dismantling global threats. Stone is embedded in an MI6 unit led by agent Parker (Jamie Dornan), playing the role of a computer expert untrained in combat or armaments. When her unit gets targeted by assassins, she unleashes her many talents and skills to keep them safe while neutralizing a dangerous plot putting the whole world at risk. 
McLaren partnered with Gadot, director Tom Harper, and a slew of stunt professionals from across the globe to make the action in Heart of Stone believable yet bold enough so that Rachel Stone is more than a match for other those legendary cinematic operatives, James Bond and Ethan Hunt.
McLaren spoke to The Credits about working with Wonder Woman herself, as well as collaborating with extreme sports stunt coordinator JT Holmes and stunt driving expert Rob Hunt. 
Director Tom Harper wanted the action in Heart of Stone to feel exciting but also always within the realm of possibility. How'd you help him achieve that?
Tom and I spoke at length, not just the two of us, but with the second unit director, Rob Alonzo, and the other creatives. Tom was very keen on making the best action we could, really dynamic, fast, and exhilarating but believable. So everything we did, we questioned, "Do we believe it? Would this actually happen? How would somebody be able to survive this, really?" Gal was having to fight mainly bigger, stronger men, so we had to make sure that we believe that. We made all her fight styles technical, so she would have technical prowess over whoever she was fighting.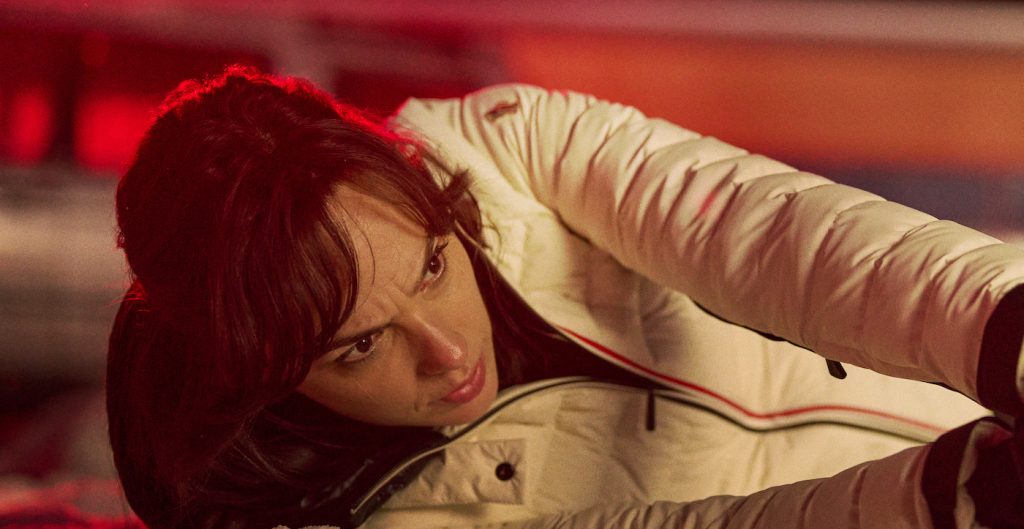 Part of making it believable is building the action around character and story development. What is an example of how that translates in the action sequences with Gal's character? 
When they're in the safe house, and she has a great, gritty fight with The Blond [Jon Kortajarena], we wanted her to use the environment and be clever about it, and she really uses the space there to her advantage. It's a bit of cat and mouse, and she uses the mirrors and reflections and things she can find within her environment. Not only does she have technical skills, but she's a woman about to take on a guy twice her size. She has to use her brain, look around, and find what will give her the advantage and ways of protecting her colleagues.
All done in what is essentially a normal apartment. 
We had a fantastic set, where we had all these wonderful separate rooms that interlinked, and you'd have different viewpoints from her and from The Blond, where you can see how she could outwit him by going out one window and coming in another door. She'd come up behind him, using everyday objects as weapons. We are very much with her emotionally and physically in the fight. 
Frying pans!
And fridge doors! We had a lot of fun with that fight.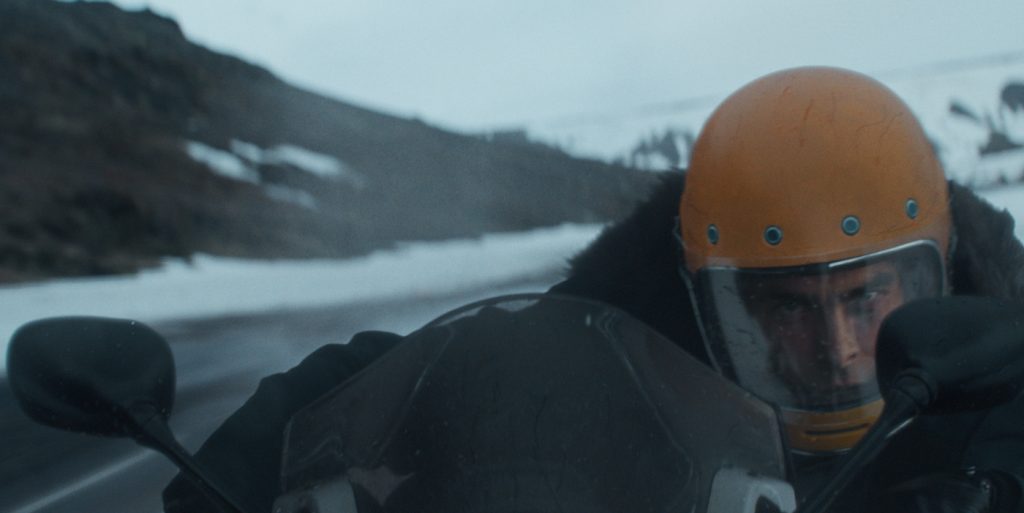 What was your role as stunt coordinator in terms of collaborating with the coordinators in different locations and with extreme sports stunt coordinator JT Holmes?
The coordinators in different locations were not so much part of the creative. That was down to myself, our director Tom, JT, and the second unit director Rob Alonzo. We had wonderful guys around the world that had the title of stunt coordinator, and they were there to help me by bringing fantastic local talent to set, as opposed to helping me create the action. JT and I worked very closely together because of what happens in some of the aerial stuff, and on the slopes, I had to recreate that on a blue screen for close-up wire stuff. My fight coordinator, choreographer, assistant stunt coordinator, and stunt doubles were a really close-knit team. We were at the action helm, but it was very much a team effort. Add to that all the fantastic folks all over the world; it was like a big, collaborative family.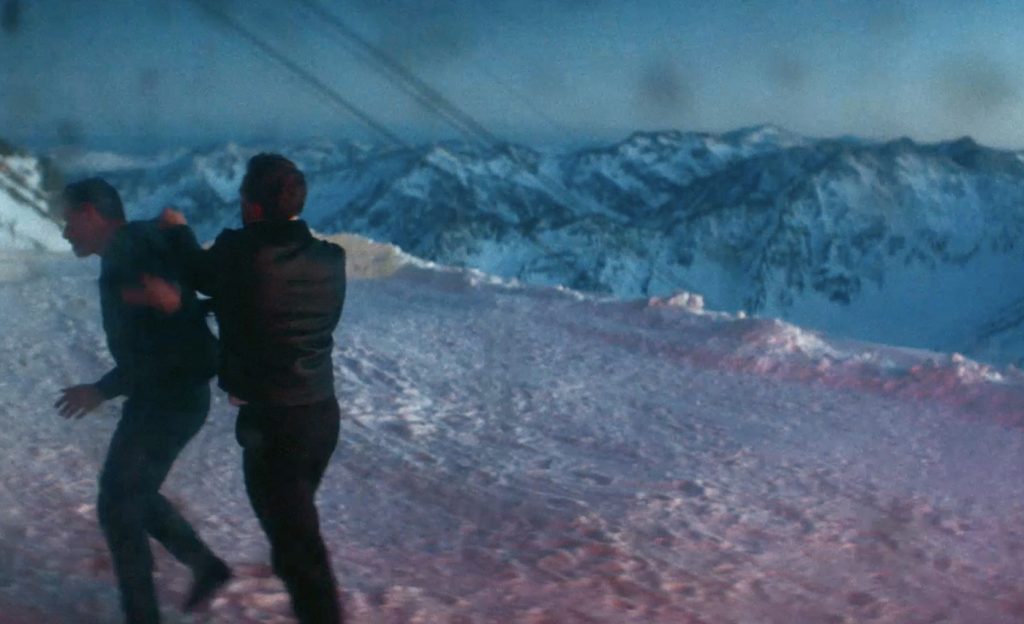 What can you say about the scenes in the Italian Alps? It had to be freezing!
Right. In the Alps, we were working a lot on the slopes and up on the glacier, so we had many night shoots because the slopes are open during the day. We had a lot of small timeframes to get sequences done. It was a huge amount of planning before each day. We had a war room where we'd go and work out each shot for the day, so it would be super-efficient when we got onto the mountain. We had to allow for high winds and bad weather, which can change things on a dime when you're dealing with freezing temperatures. That itself was a huge challenge, as was getting any kind of equipment up the mountains, but it was also very exciting. Creating action and working in a real environment is what we all love to do most, going to locations instead of working in CG. Everybody was just fantastic. 
What was your role in terms of working with Gal and her stunt double? 
Gal is brilliant. She's done a lot of action movies, so she has this great muscle memory, and she's also such a quick learner. She'd come to a stunt rehearsal and pick up the choreography really quickly, and she brings not just all that physical presence but also her fantastic performance and character to whatever action has been created.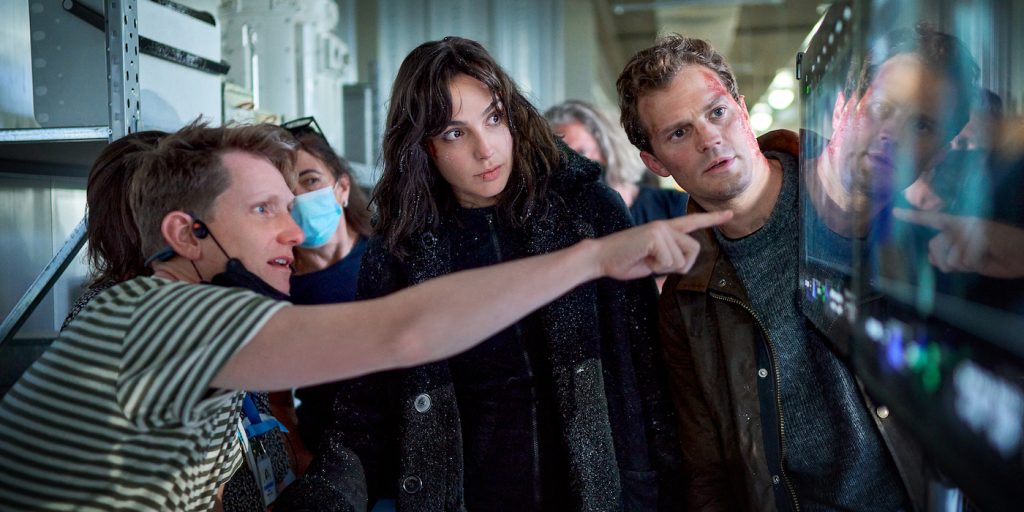 Who was working with her as her stunt double? 
We had a few because we have different units running. With the extreme sports stunts, JT worked with Gal and stunt double Karen Lewis. For the stunt work I did, all the fights and wire work, we had her normal stunt doubles, Stanni (Bettridge), and Eniko (Fulop). They were the two doubles that I worked with really closely. They did the majority of the stunt work that Gal didn't do herself. She loves to do stunts, but there are some stunts insurance just won't let her do. 
What about the sequence in the van? Stunt driving is its own animal requiring specific expertise.
We had some of the best drivers in the world. Rob Alonzo designed a lot of the car sequences. He has fantastic creative ideas. Then I brought in the best car guy in the UK, if not the world, Rob Hunt. That whole sequence ran so smoothly because of the brilliance of both Rob Alonzo and Rob Hunt. I do a lot with the main unit on that particular sequence in Lisbon, then go over to the second unit because it's so much fun being around all the car stuff. I got talent from all over the world, a lot of UK guys and girls, including the brilliant stunt driver Nellie Burroughes, who doubled Gal in the van and drove and jumped it. She's a tough cookie because when you're inside a van like that, it's not designed for that kind of punishment. It's reinforced, but you still get thrown around. Her execution of precision driving was brilliant. 
It all starts with the director, but you've got to have the right stunt folks to keep it safe and as dramatic as it looks onscreen.  
Absolutely. It's all in the planning and preparation and getting the right people in under Tom's guidance. I rate him as one of the best directors I've ever worked with. He believes in the power of collaboration. Also, Rob Alonzo is the best second-unit director because he was a fantastic stuntman and stunt coordinator, and he brings all that knowledge and experience to his action sequences. I've learned so much from him. I never stop learning, and the international talent made it such an amazing journey. I'm proud of them all, and I think you see all their work shine onscreen. 
Heart of Stone premieres on Netflix in the US August 11th. 
For more on big titles on Netflix, check these out:
"Heart of Stone" Director Tom Harper on Accepting an Impossible Mission With Gal Gadot
Gal Gadot Gives Arnold Schwarzenegger a Few Key Lessons in "Heart of Stone" Promo
Phoebe Dynevor & Alden Ehrenreich Sizzle & Slash Through First "Fair Play" Trailer
Featured image: Heart of Stone – Gal Gadot as Rachel Stone in Heart Of Stone. Cr. Robert Viglasky/Netflix © 2023.