"Heart of Stone" Director Tom Harper on Accepting an Impossible Mission With Gal Gadot
Mission: Impossible – Dead Reckoning Part One has had success both with critics and audiences and Barbie is breaking box office records. It makes good sense, then, that Skydance, the production company behind the M:I franchise, would want to partner with global superstar Gal Gadot to create a female-fronted action film. Enter Heart of Stone, the new Netflix release that puts Gadot front and center as intelligence operative Rachel Stone, a woman not only with computer savvy and a quick wit but the physical skills rivaling those of James Bond and Ethan Hunt. With a script co-written by The Old Guard's Greg Rucka and Allison Schroeder (Hidden Figures), Heart of Stone offers a great balance of character development and edge-of-your-seat action. 
In it, Stone is posing as the computer tech in an MI6 unit led by agent Parker (Jamie Dornan). She's actually a top undercover specialist for a secret organization called the Charter, a covert peacekeeping organization even spies believe is only a rumor. The Charter keeps the world safe by using cutting-edge technology to track and neutralize global threats. For MI6, Stone plays the role of a fragile, brainy computer tech until her colleagues are put at risk. She'll need to deploy all her abilities to save them and the world from Armageddon.
At the helm of Heart of Stone is director Tom Harper, who responded to the script because it's centered on a strong female lead and featured action scenes grounded in reality. The Credits spoke to Harper about all the challenges and the fun of working with Gadot and filming high-octane action set in exotic locations around the world.  
Gal Gadot was attached to Heart of Stone from the beginning, and the film was developed as a potential female forward action franchise. What was your collaboration with her, and how did it shift and change as the film progressed?
Before I started working on the movie, I spoke with Gal, and we both believed the core tenet of what we wanted to achieve was an action thriller grounded in reality. As the character in the film grew, we grew together, which is always nice for a director/actor relationship because you start building trust. We knew the journey we were on, but filming is a delicate, fragile thing, and it takes time to trust each other properly.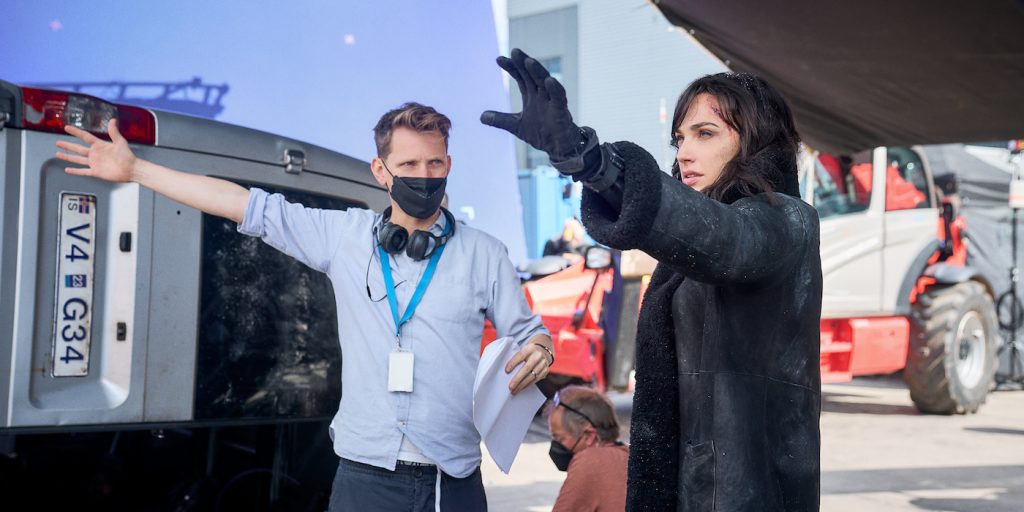 There are so many strong female characters from different cultures and perspectives in Heart of Stone. It isn't just Gal; she's surrounded by other powerful women. 
That really was just baked into the film's DNA. It was always Gal at the center, and as we were developing and casting other roles, it happened organically.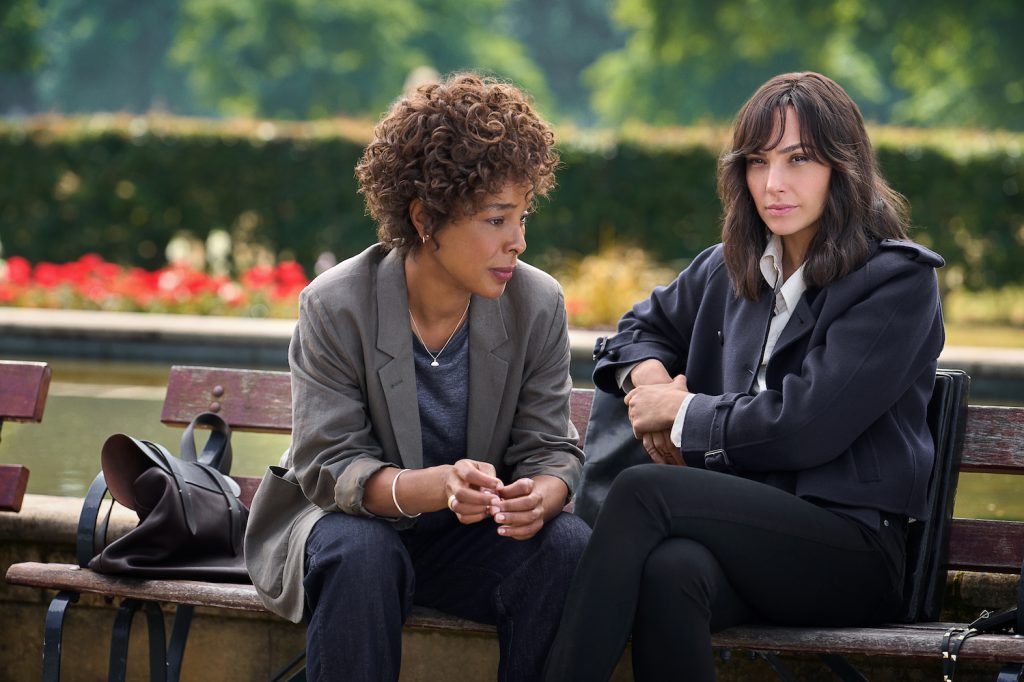 You are known for being very prepared, but sometimes you have to work around the unexpected. Were there discoveries that came through the challenges of shooting in so many exotic locations? 
I do tend to be very prepared because that frees me up to be open to what happens on a film set. No matter how well you prepare, you never really know what's coming. Some of the most interesting parts of making a film come from the unexpected or from places where you didn't realize it was going to happen. As an example, we went all the way to Morocco to shoot some of the desert sequences. I had this idea that the moment we got there, it would be very hot, with gray vistas and blue skies. When we got there, there was a sandstorm, and the visibility was awful. It was all dusty and hazy. Initially, I was like, "Oh, this is this is a nightmare. We've come all this way, and it's totally not what I imagined or thought it would be." But actually, it was great. This is why we come here.  It's those surprises. It feels different and gives it an edgy quality. I've seen a million films in the desert with clear skies and beautiful vistas. Each location comes with its own things like that, and you have to have an open mind when filming because change is the only constant.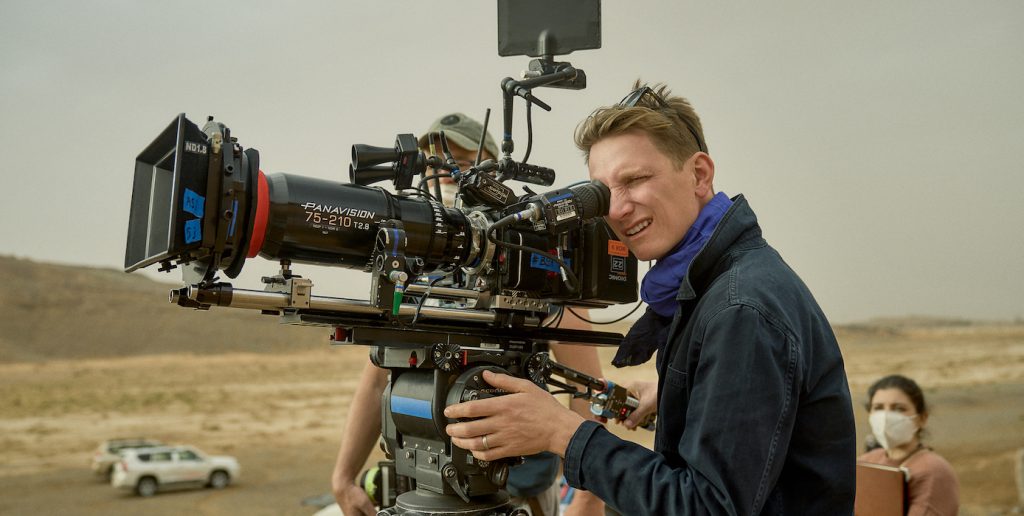 Lisbon is a great example of finding ways of leveraging a city's unique qualities, like the many very narrow streets. 
Lisbon is a place I've been to previously on holiday, and I stood there and thought, "Oh my god, this would be a great place for a car chase." It's full of narrow cobbled streets, and it has incredible tiles and textures. Also, it's built on these seven hills. There are lots of levels, so you get dynamics in that way as well. There are restrictions in some ways and opportunities in others. I'd much rather relish the opportunities than film in a big parking lot with visual effects.  You get those happy accidents. The restriction leads to creativity and getting results you likely wouldn't get any other way. 
The car chase there definitely takes advantage of the many gorgeous locations in the city. Can you talk about that scene? 
I'd credit the production team in Porto with a lot of the problem-solving in terms of getting permissions. Among our many plans, we hoped to smash cars up in the central square and into trams and throw them down steps in a major tourist spot within the city. That was a big deal to do safely for both people and the historic architecture. One of the highlights of the job was going to Lisbon, standing on a street corner, and going, "Okay, what can we do here? What can we move? Can we drive a car down these steep steps and throw it over this bridge? What about this tram? Can we swerve around it?" You can't write things like that sitting at your desk. You have to be right there, in the street. The writers create the broad strokes brilliantly, but then as director, I can tailor it to the location. If this film feels so grounded, it's because we tailored it to all these wonderful locations, so I hope that comes through. 
You collaborated with extreme sports stunt coordinator JT Holmes on a sequence in the Italian Alps, which features a jump off a 3000-foot cliff. 
Yes, that was JT working with our stunt coordinator, Jo McLaren. They must have gone out to do that jump every day of the four weeks we were there, constantly looking at when the weather was right. The prevailing wind they needed was actually in the opposite way, which was great for a lot of the other work we were doing, but one big jump off the mountain face was the one we needed. We got to the last day. It was a very small unit, with two people jumping, one cameraperson and Rachel Stone's double with a parachute, who was going to be flying through the gulley, and I was on the mountain floor. I remember looking up and just praying they could and would make the jump that day. I don't know what we would have done if they hadn't done it. The wind was right, and the light was right, and I could see them up there, but almost immediately, they disappeared behind a rock face. I thought,  "Oh my god, what's happened? Was the pressure too much, and they just jumped when they shouldn't have?"  For minutes, which seemed like an eternity, we were all breathless. And then, whoosh, just out from the gulley, they shot. It was perfect. I hope people find it as exciting as we did filming it.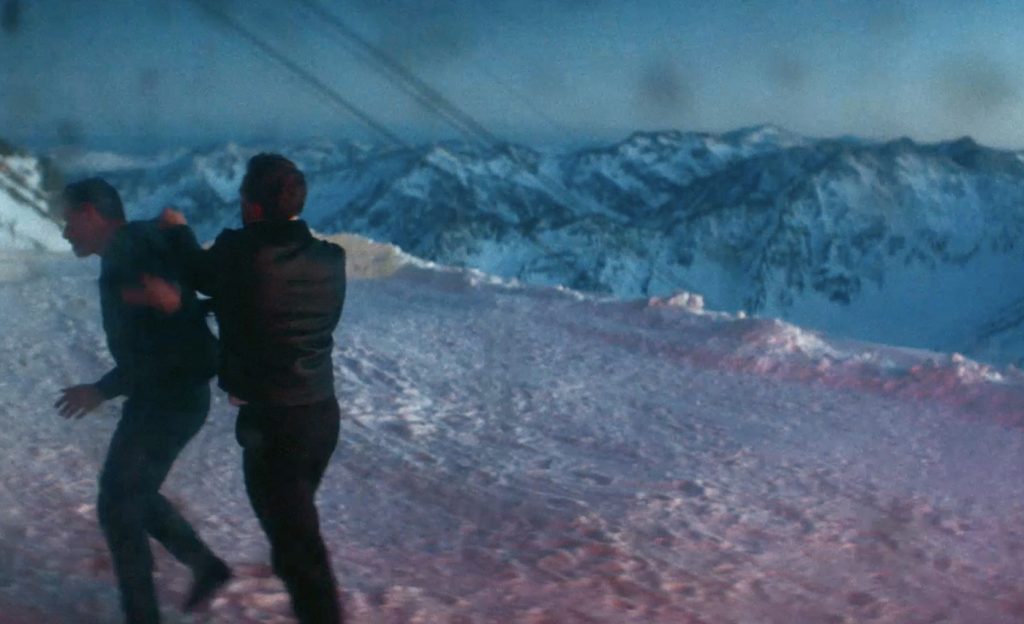 Heart of Stone premieres on Netflix in the US on August 11th. 
For more on big titles on Netflix, check these out:
Gal Gadot Gives Arnold Schwarzenegger a Few Key Lessons in "Heart of Stone" Promo
Phoebe Dynevor & Alden Ehrenreich Sizzle & Slash Through First "Fair Play" Trailer
Looking Back on What Made Tim Burton's "Wednesday" a Thing to Savor
Featured image: Heart of Stone – BTS – (L to R) Director Tom Harper, Gal Gadot as Rachel Stone and Jamie Dornan as Parker on the set of Heart Of Stone. Cr. Robert Viglasky/Netflix © 2023.