Composer Kelly Mac Captures the Celestial Spirit of "Donyale Luna: Supermodel"
Donyale Luna was a whimsical invention. Born Peggy Ann Freeman in Detroit, she molded herself into a star. Luna conceived of and then captured remote dreams of glamour, fame, and adventure in the fashion industry. A tragically forgotten figure, the new documentary Donyale Luna: Supermodel – from director Nailah Jefferson – is a much-needed exploration into the making of an icon.
Composer Kelly Mac absorbs and reflects the complexity of Luna's life through the film's score. Luna embodied conflicting ideals that only made her more mysterious. As the first Black model to land on the cover of both Harper's Bazaar and Vogue, Luna's impact was profound, yet her essence was ethereal. Her accent was undefined, and her race unspoken.  
"We wanted to capture her spirit in a few different themes. We started with these piano sketches," Mac explained. "The piano just felt right for her because, ultimately, she's an innocent girl. She's just a small-town girl from Detroit. She ends up living this kind of grand and fabulous life. We just wanted to stay true to her, but at the same time, my team and I come from this world of pop record production, and we work with a lot of synth sounds and drum samples and things like that."
The film is segmented by periods of Luna's life defined by the cities she was primarily living in. From Detroit, she moved to New York, then on to London, Paris, and Rome. Each city is channeled through Mac's music.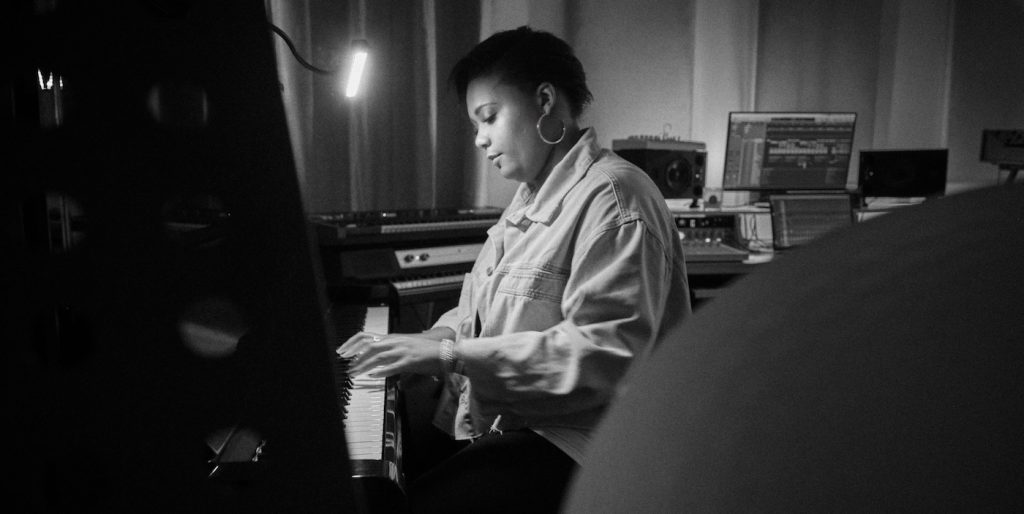 "She is definitely running away to these different cities and different locations a lot. That presented this fun challenge for us," Mac noted. "When she first moves to New York City, it's this departure from everything else that we had seen in the film. We had these traditional piano and synth scores in the background. When we get to New York, we tried to incorporate that, but it didn't quite fit. It felt like the music was too pretty or too light for all these scenes of New York. We see these montages of gritty New York in the 60s. We were trying to figure out a way to get the tone right. We ended up trying a few different things and landed on using the rhythm section for the first time. So, we get drums and bass and the gritty B-3 organ, these syncopated synth horn stabs. Those elements represent the grittiness of New York, but we also wanted to tie it into the rest of the score to keep things cohesive. We ended up layering in these sweeping strings that represent what Donyale is feeling as she's moving to New York. Her whole world is opening up, and these strings represent the feeling that she has as her world opens up."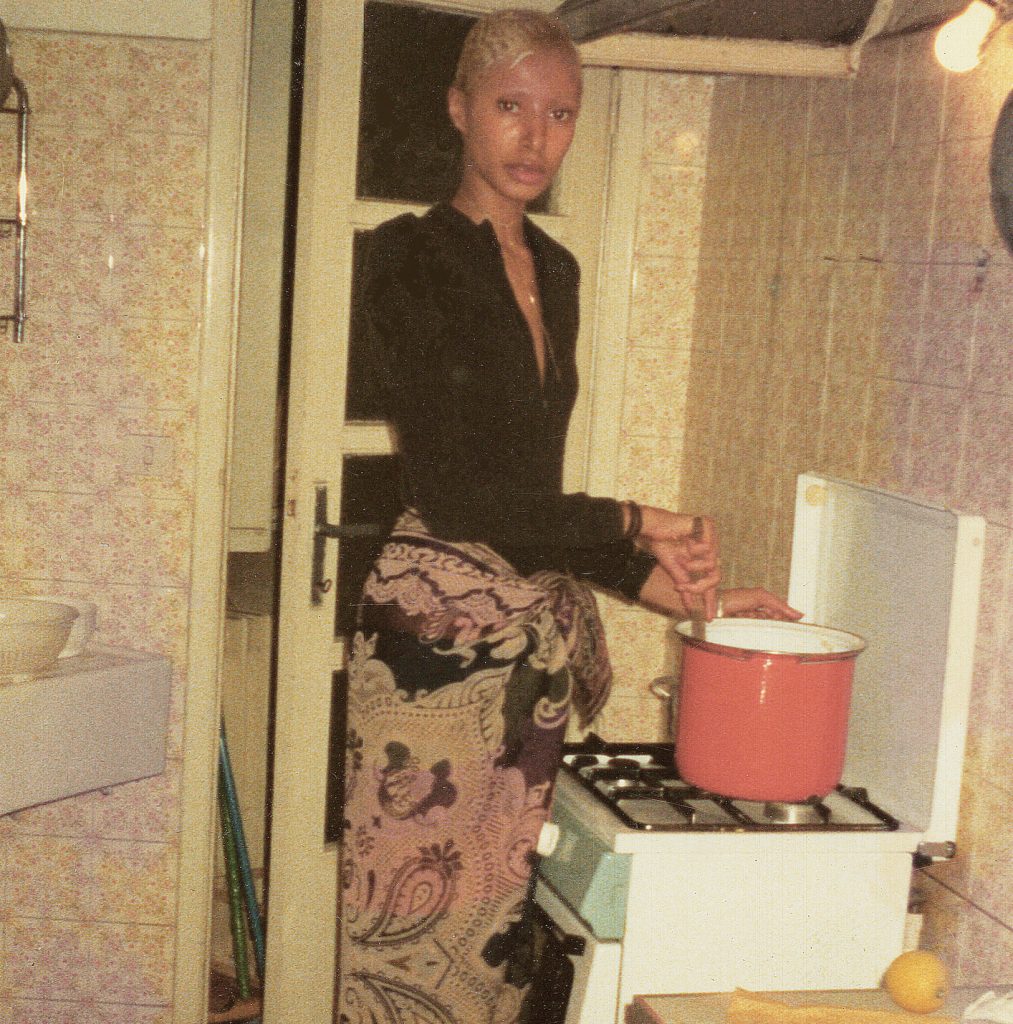 As Luna's career advanced, she worked her way into the stratosphere of trendsetting circles. Yet, her success hit a blockade in America amid the civil rights movement of the 1960s. Although her work was known at the highest levels in the U.S., painful conversations in the film reveal that she faced racism that kept her from securing top-tier bookings. Confident in her star power, Luna went abroad for greater opportunities.
"One thing that was really cool was how we used themes throughout the project to paint the story of Donyale and everything she was going through. We settled on these piano melodies that are really repetitive and arpeggiated that represent how she was running from her past and running from her pain," Mac observed. "She was growing up in Detroit and then was made fun of for her look and then ended up running to New York and London and into fashion modeling. Getting on the cover of these magazines and then getting immediately knocked down. Then she ends up running away from all that. So, she is just constantly trying to find an escape with fashion and with art in general. We were trying to paint that picture of her and all the pressures she must have been thinking and pondering in her mind as she was experiencing this. The melodies kind of portray that and hopefully paint that picture."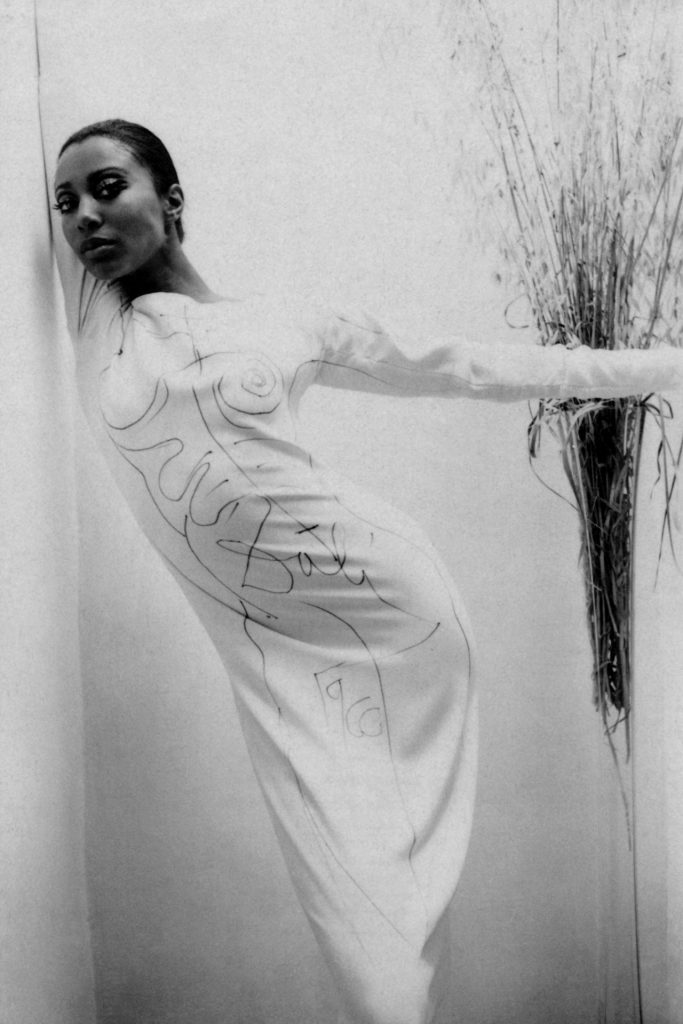 Luna burned fast and bright, passing away very young, shortly after her daughter was born. In an extremely personal quest to understand the mother she never knew, Dream Cazzaniga delivers passages from Luna's journal. Mac's music, at times, echoes like an artistic interpretation of the emotional readings. The atmospheric melodies capture Luna's celestial quality.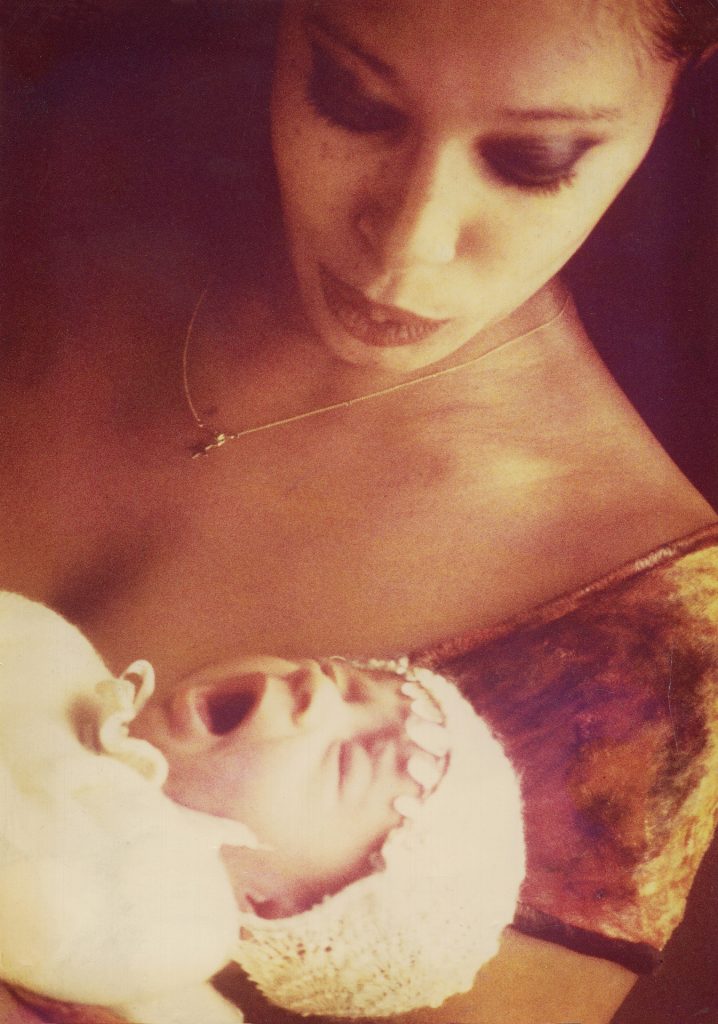 "We started the process with just sort of these PDFs of Donyale where we would see what she looked like. Just these images of her. That immediately would strike emotions of she's otherworldly or extraterrestrial even," Mac revealed. "Then we worked with these rough cuts, and we ended up pivoting quite a lot. We went from rough cut to fine cut and ultimately to the locked cut, where we were able to score more granularly. Throughout most of the process, we were working with a rough cut. So, we were creating these themes and these soundscapes that we would give to the director and music editor, and they would edit things in. We were trying to get the emotional tone right first, and once the tone was right, we could branch out from there and add in more layers and make sure we were hitting certain moments in the film."
Mac's work extends beyond the screen as CEO and Founder of Kelly Mac Music. Her company provides music services for media, such as original music composition, music supervision, songwriting, and licensing.
"I have this background where I have a lot of classical training and can work in those worlds and exist in those spaces, but I've also worked with artists that have no musical training at all and don't speak the language of music theory and work based off of feeling," Mac explained. "I'm able to bridge both worlds, and that's where I like to exist is in these places where I can work on media projects but bring this sort of hip hop and R&B pop influence to what I'm doing."
Classically trained on the trumpet, Mac studied contemporary music and production at Berklee College of Music in Boston. She began creating scores for big bands and jazz ensembles while doing record production with artists outside of school. Her work led her to opportunities scoring the music for BET+ comedy film Block Party and the Essence Magazine docuseries Time of Essence.
"I definitely think it's an honor to be able to be in the spaces I've been in," Mac reflected. "I got to a point in my journey as a composer that I had so much work coming in that I couldn't possibly do it all myself. I just ended up knowing a lot of producers and emerging artists and people graduating from schools that were looking for work. It seemed like a natural process to bring them into the company. They had the right DNA for what we do, and their music sensibility matched what we do, and they're reliable people and are great to work with. It just made sense to bring them along."
Donyale Luna: Supermodel is now streaming on Max.
For more on Warner Bros., Max, and more, check out these stories:
"Rick and Morty" Season 7 Trailer Unveils New Voice Actors
"Barbie" Surpasses "Star Wars: The Last Jedi" and is Now Available on Streaming
"Winning Time" Production Designer Richard Toyon on Capturing the Lakers Highs & Lows in Season 2
Featured image: Photograph by Luigi Cazzaniga/HBO