Christopher Nolan's "Oppenheimer" is the Highest-Grossing Biopic Ever
The father of the atomic bomb has surpassed Freddie Mercury.
Christopher Nolan's Oppenheimer has now overtaken 2018's Bohemian Rhapsody as the highest-grossing biopic ever as it nears the billion-dollar mark at the global box office. Bohemian Rhapsody, which covered the rise of Freddie Mercury (Rami Malek) and his supergroup Queen, brought in $910.8 million at the global box office—from an estimated budget of $55 million. Nolan's biopic about J. Robert Oppenheimer (Cillian Murphy) has brought in $912.7. million since it premiered, simultaneously with Greta Gerwig's record-smashing Barbie, on July 21 in what now all refer to as Barbenheimer.
Oppenheimer has been a revelation. A meaty historical epic that covers the morally thorny and scientifically dense story of Robert Oppenheimer's work as the director of the Manhattan Project was not expected to be this big of a hit, even if it came with the imprimatur of being a Christoper Nolan film. And yet, both Nolan stans and movie lovers in general have thrilled to  Nolan's nuanced, narratively ingenious film, one that builds to a genuinely astonishing set piece (the iconic Trinity Test) and a riveting conclusion with the various threads Nolan has teased out coming together, capturing not only Oppenheimer's life but that of his chief rival, Lewis Strauss (Robert Downey Jr.) and the people they had in common, which included Albert Einstein (Tom Conti.)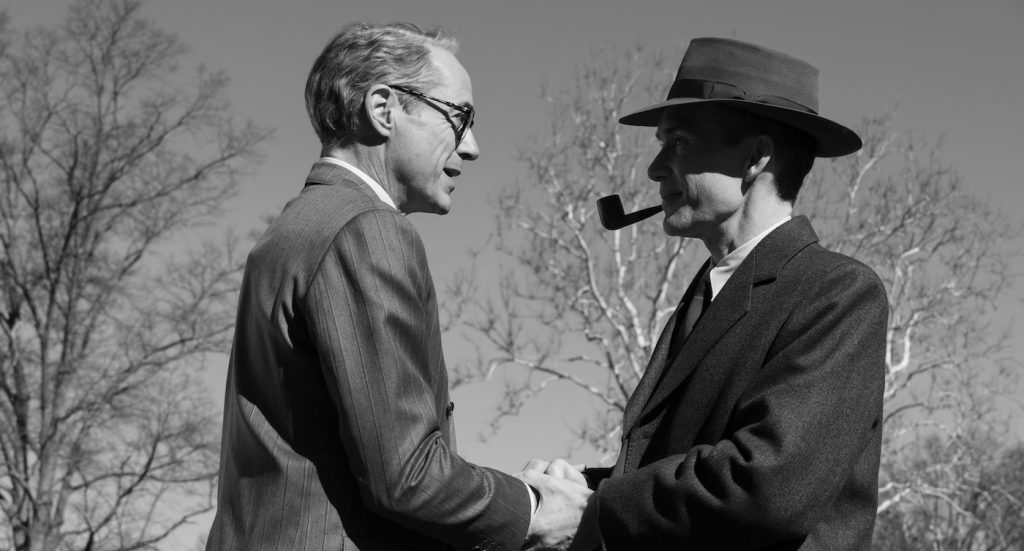 As always with a Nolan film, the rest of the cast is excellent and includes Emily Blunt as Robert's wife, Kitty Oppenheimer, Josh Hartnett as fellow scientist Ernest Lawrence, Florence Pugh as Oppenheimer's former lover Jean Tatlock, and Matt Damon as Leslie Groves, the military man who put the Manhattan Project into motion.
Oh, there was another big name in Oppenheimer—Bohemian Rhapsody star Rami Malek—who has a couple of crucial small scenes in the film as scientist David Hill. We won't spoil his role in case you haven't seen the film yet, but Malek makes the most out of his screen time, something he got a lot more of in his thrilling turn as Freddie Mercury.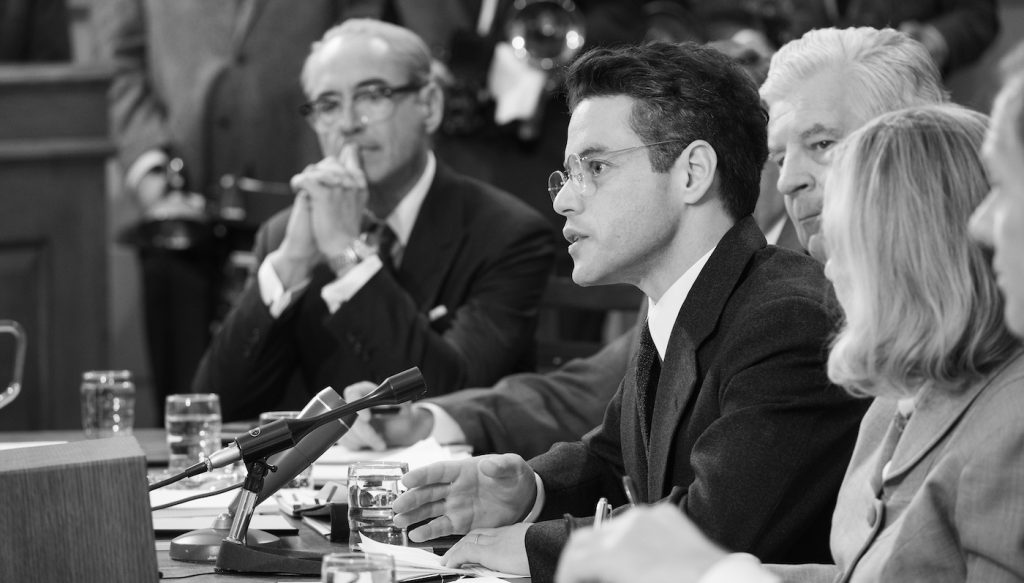 For more on Oppenheimer, check out these stories:
"Oppenheimer" Cinematographer Hoyte van Hoytema on Making History With Christopher Nolan
"Oppenheimer" Production Designer Ruth De Jong on Helping Christopher Nolan Build the Bomb
"Oppenheimer" Composer Ludwig Göransson Creates a New Kind of Atomic Scale
Christopher Nolan on Exploding Myths & Exposing Humanity in "Oppenheimer"
Featured image: L to R: Cillian Murphy (as J. Robert Oppenheimer) and writer, director, and producer Christopher Nolan on the set of OPPENHEIMER. Photo by Melinda Sue Gordon/Universal Pictures.