Best of Summer 2023: Emmy-Nominated Casting Director Theo Park on Fielding the Perfect Squad for "Ted Lasso"
*It's our annual "Best of Summer" look back at some (not all) of our favorite interviews from the past few months. This non-comprehensive look back includes the Barbenheimer phenomenon and the wonderful interviews that followed those two history-making films, chats with the talented folks behind Mission: Impossible, Spider-Man: Across the Spider-Verse, our profile of MPA Creator Award Recipient and filmmaker extraordinaire Gina Prince-Bythewood and more.
There isn't an Oscars category for casting directors (yet), but the Emmys have recognized the foundational importance of the people who find actors with the talent and the chemistry to create magic on screen. Without casting directors, a lot of your favorite moments onscreen would likely never have happened. 
In an interview with The Credits, two-time Emmy winner and current nominee Theo Park, nominated for her stellar work on Ted Lasso, talked about how she became a casting director, her favorite scene from the hit Apple series (which garnered 21 Emmy nominations in total), which Ted Lasso actor made an immediate impression, which one had to be persuaded to take the job, and which one never had to audition at all, despite having no background in comedy.
I don't think children grow up and say, "Someday, I want to be a casting director." So, how did you find yourself in that job?
I think a lot of us casting directors are failed actors, some ex-actors, or at least people who have aspired to be an actor. And that's what I did. I wanted very much when I was a child to be an actor. And then, when I got into my teens, I realized that it's really hard to be an actor, but I still had a passion for performance.
So you kept performing?
I did film at university. And became an agent after working in television for a bit. But realized when I was an agent that it wasn't quite creative enough. We were looking after fabulous actors but not really being involved in the creative process. So, I flipped it. Instead of selling actors, I decided to buy them. And I was really lucky. I just landed a really fabulous job helping out a casting director in London called Nina Gold. I was her assistant for a few years, and she taught me wonderfully. And I've been on my own for about eight years now.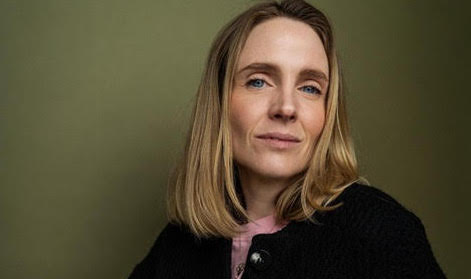 What is the most important quality that a casting director has to have?
Probably an understanding of actors and their work and their craft and what they go through to create a performance. I think having had that background; it has definitely put me in good stead.
So, does it begin with you sitting down with the showrunner and talking about the characters and what they're looking for?
Yes, absolutely. You're normally sent a script. And in the case of Ted Lasso, I was sent the pilot script, so that gave me a good idea of the world. And then you talk to the creatives. In this instance, it was Jason Sudeikis, and he talked me through all of the characters, who was going to be a regular, and who were the important characters that we needed to focus on. And then we'd talk about their arcs because I'd only read one script and a lot of it hadn't been written yet. And then I'd go away and come up with some ideas, and then we'd talk again.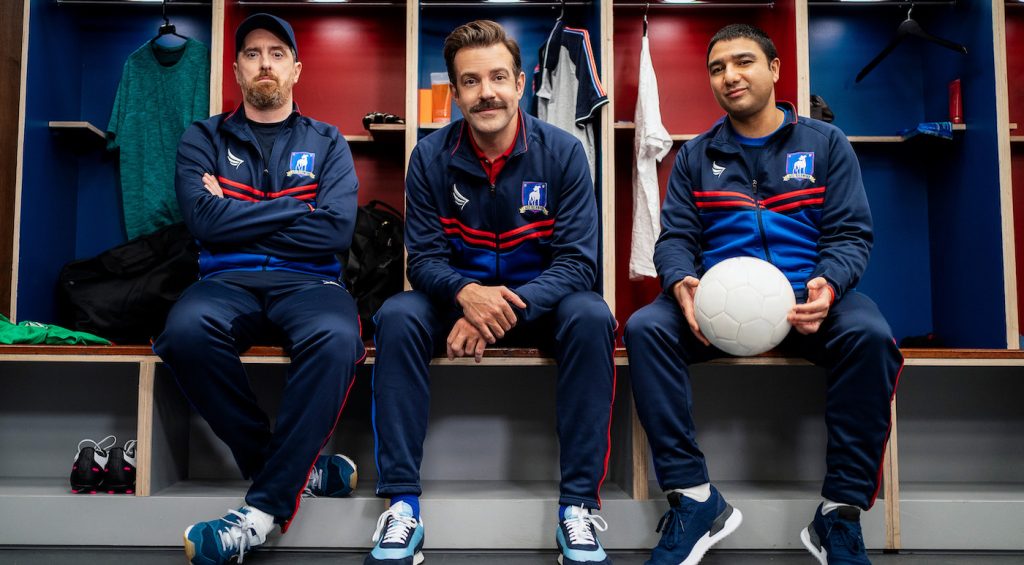 What about when you're actually taping a performer?
When it's a taping situation, as in the creatives are either out of the country or already shooting, and they can't meet a whole load of actors in the flesh, we will get people to just audition with us. And then I might be a bit more selective and only send Jason half a dozen of the best people. And he and the creatives get to choose the pick of the bunch.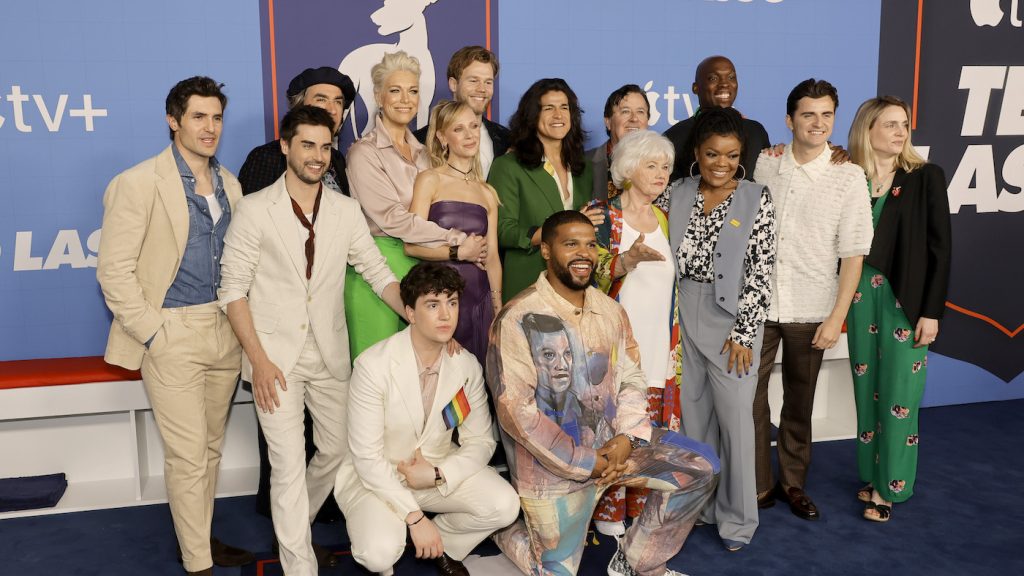 If you've read just the script for the first episode, do you have some idea about the arcs that some of these characters are going to have? Because even through the first season, I don't think we would have guessed where the characters played by Toheeb Jimoh or Nick Mohammed were going.
No, we didn't. For Toheeb's character, Sam Obisanya, I didn't know anything about what was going to happen; apart from that he needed to have this lovely warm glow, a lovely positive energy to him. And that matched Ted in a way. And Toheeb came in, and you look at him, and he's just so beautiful. And the warmth just exudes from him, doesn't it? So, he was easy. Everyone just said, "Well, he's it."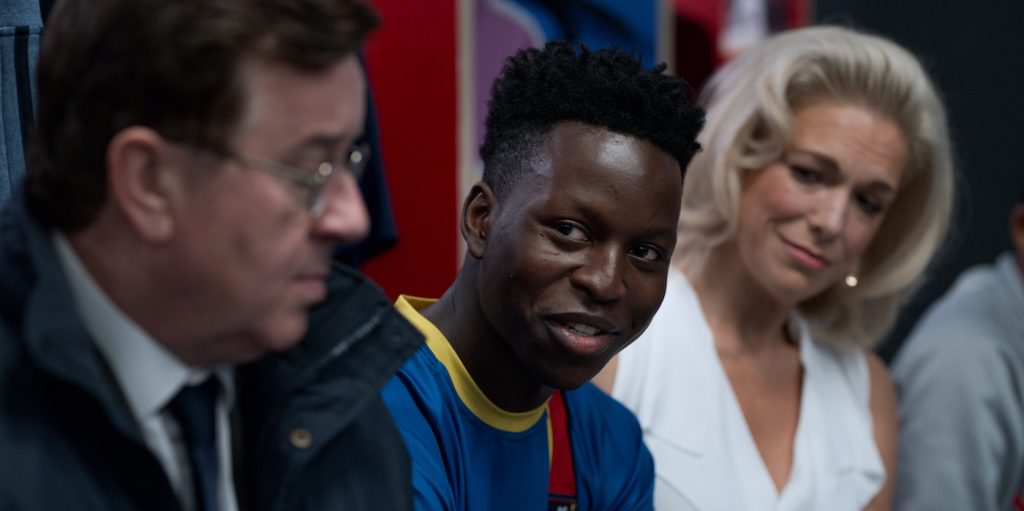 But for Nick Mohammed and Nate, yes, Jason did talk me through the arc of his character, certainly for Season One. Because we actually had to persuade Nick Mohammed to come in for it. He didn't want to come in for it originally because he felt it was too similar to a slightly downtrodden character that he'd played in his own show, Intelligence, a wonderful comedy show that he did with David Schwimmer. And so, we were able to tell Nick, "This is different; there is this character arc." And he gave it a go and totally nailed the audition.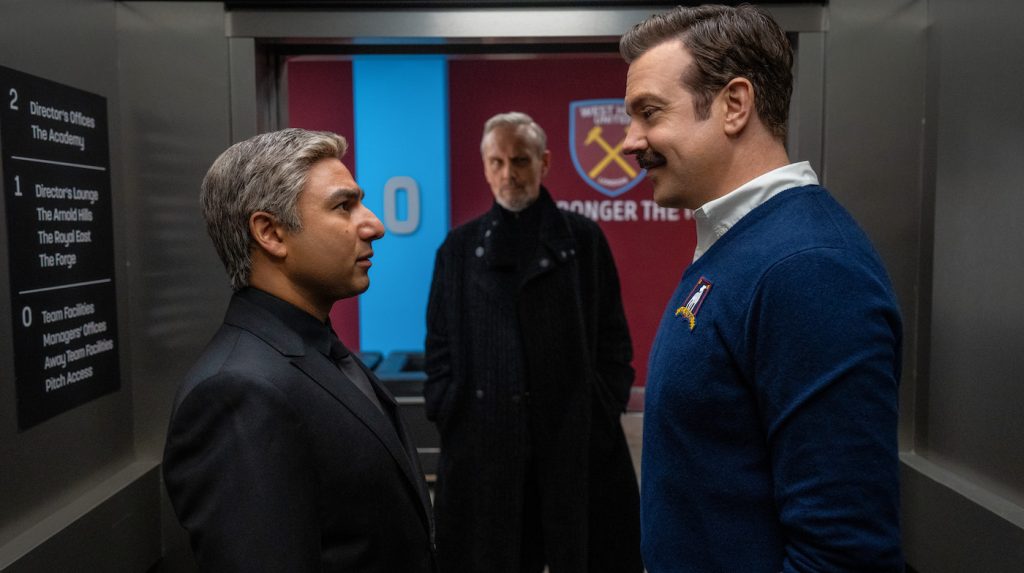 I have read that Juno Temple, who plays Keely, had not done comedy before. What brought her to the role?
I'm a massive fan of hers. I've seen all of her work. I think she's exceptional. She was actually Jason's idea. And we all thought behind the scenes, "Oh, gosh, would she ever do this? Would she ever sign up for further seasons on a TV show when she's such an indie film darling?" But he persuaded her. She didn't have to audition. He knew she had it in her.  He's very, very good at casting, I have to say, Jason is. He always makes the right choices.
Just as in real-life football, the team in the Ted Lasso cast had tremendous diversity.
Yes, this is set in the world of Premier League football. There are people from all over the world playing in Premier League football clubs. So, that was really important from the start. Is it a challenge? No. It's just exciting. It's exciting to be able to cast different people everywhere within the show.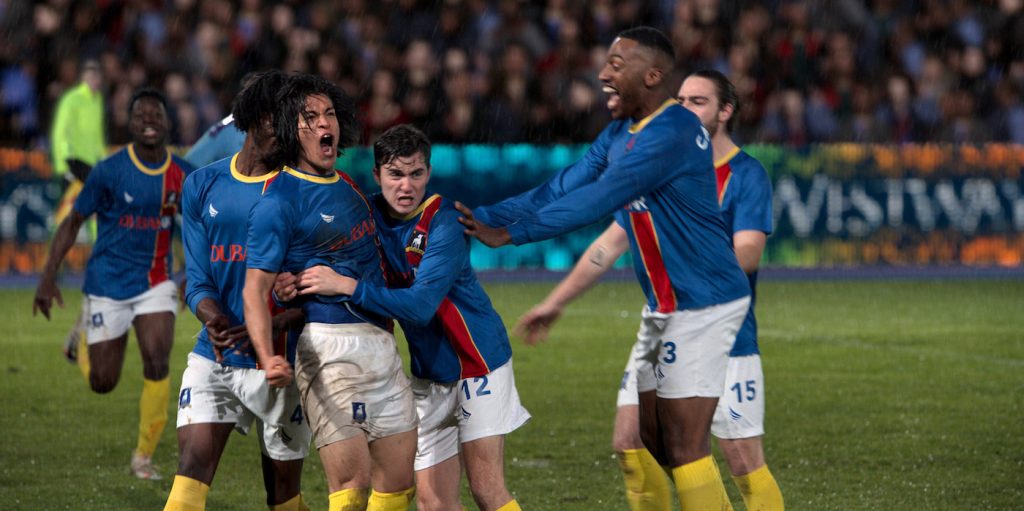 I'm fascinated by accents. Was everyone using pretty close to their own accents, or was there a lot of accent work?
What is quite funny is that one of the things that Jason said to me is, "I want people to be playing themselves. I don't want any accents. I want to really believe these people. We should just be casting close to type." But ultimately, nobody's really using their own accent. Nick Mohammed is using an accent. Juno Temple is using an accent. Toheeb is using an accent. Billy Harris [Colin] is using an accent. Billy Harris is not from Wales. He is from Essex.
Did Jason realize this?
I wonder if a lot of it slipped under the radar slightly, and Jason didn't really know that everyone was working so hard on their accents. Because it's quite subtle, especially in the UK. A lot of the accents are very subtly different to maybe an American audience.
What about Hannah Waddingham as Rebecca?
Hannah Waddingham's accent, what she's doing for Rebecca, is very close to her. But she's able to do anything. She's a real chameleon. She can do any accent under the sun.
Tell me a movie that you think is especially well cast.
I absolutely love Bridesmaids. It's my favorite movie. Well, after When Harry Met Sally. Both are cast exceptionally. But Bridesmaids, Oh, my gosh. Every single performer in that film is incredible and hysterical. It's perfection. It really is.
What makes you laugh?
There's a scene in Ted Lasso I rewatch quite a lot, Season Two, Episode Three when he turns into Led Tasso. The sequence is the funniest sequence in the whole of the three seasons, and I rewind it and watch it again and again. Just comedy genius.  I loved him doing that because it was just a throwback to the absolute pure comedy bones that that man has. I just loved it.
For more stories on Apple TV series and films, check these out:
"Stephen Curry: Underrated" Trailer Shows how an NBA Legend Was Made
Watch Dinosaurs Protect Their Eggs in "Prehistoric Planet 2" Clip With Sir David Attenborough
"Killers of the Flower Moon" Trailer Unveils Martin Scorsese's Star-Studded Epic
Featured image: Brendan Hunt, Jason Sudeikis and Brett Goldstein in "Ted Lasso," now streaming on Apple TV+.