"Blue Beetle": A Superhero Odyssey Infused With Latinx Culture and Family Bonds
Blue Beetle is the groundbreaking first Mexican-American addition to DC Studio's roster. Helmed by Angel Manuel Soto (Charm City Kings), written by Gareth Dunnet-Alcocer (Miss Bala), and propelled by a winning cast that will win your heart, Blue Beetle propels us into an action-packed origin story that unabashedly champions the family ties that characterize Latino communities.
Meet Jaime Reyes (pronounced Hi-meh Ray-yes), portrayed by Xolo Maridueña (Cobra Kai). Fresh out of college, he comes back to the fictional Palmera City to find the challenges of gentrification tugging at his family's core. While pursuing a job at Kord Industries, he stumbles upon a coveted scarab named Kahdi-Ja (voiced by Becky G) — an otherworldly relic that thrusts him into extraordinary powers.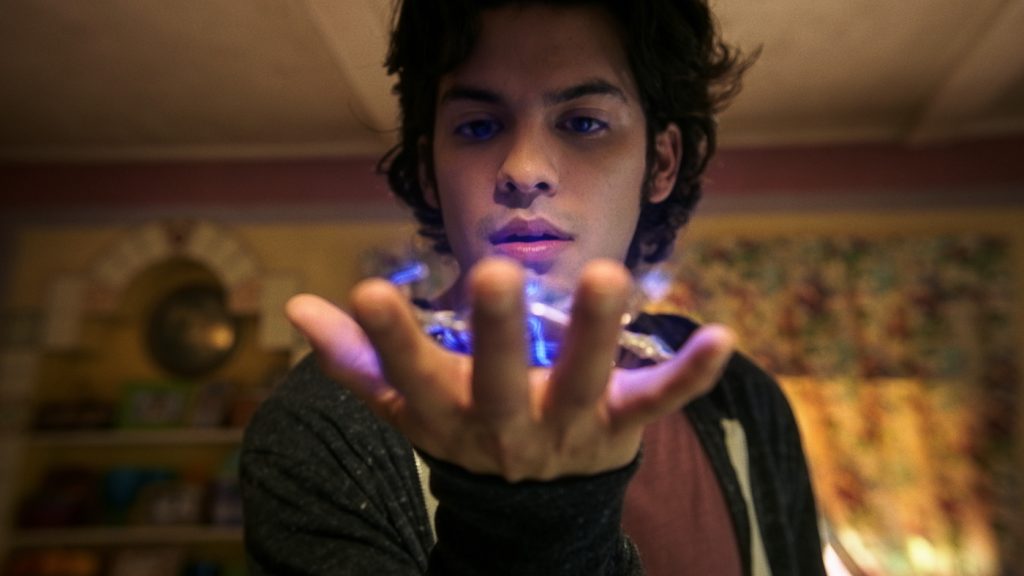 Pre-Blue Beetle, embracing Hollywood's superhero tales was, to me, a stretch. Flying aliens with laser-shooting eyes? Sure, no problem. But secretive young (even teen!) heroes smoothly juggling a secret life, constantly absent from home, all while hiding an arsenal and flashy outfits from their families? That was way too fantastical. At least, to me, a Mexican. The truth is that very little remains under wraps in a traditional Mexican household.
In fact, Angel Manuel Soto, of Puerto Rican descent, emphasized that this was a cornerstone of the film's creation.  "Good luck trying to keep a secret from your Latino family," he said in an appearance on CBS Mornings. 
My excitement for Blue Beetle soared ever since I first saw it. Of course, everyone in the family would be involved in Jaime's adventure! Of course! ¡Así somos! This emphasis on family ties is just one of the aspects of Latinidad that Soto masterfully conveys throughout Blue Beetle.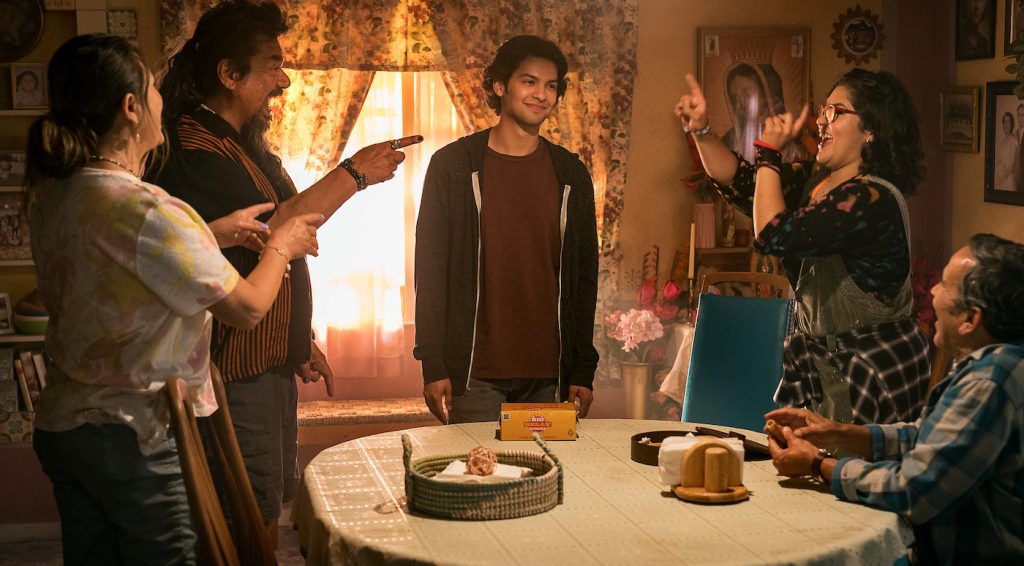 The Reyes family is led by father Alberto, played by one of Mexico's most prominent actors, Damián Alcázar (Narcos). Elpidia Carrillo (Guillermo del Toro's Cabinet of Curiosities), the first Mexican actress of indigenous descent to have achieved a prolific career in Hollywood, is Rocio, the mother.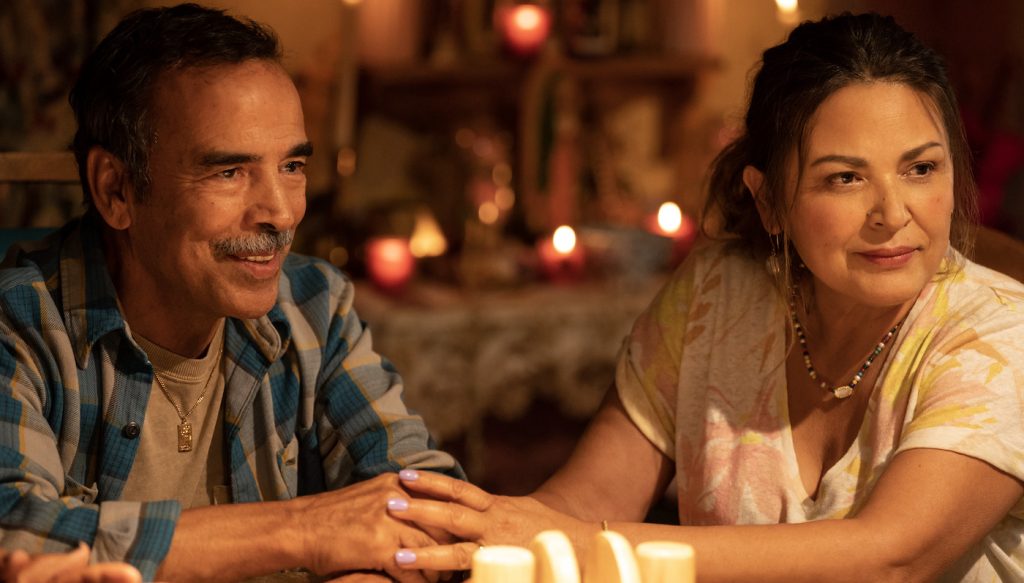 Rising star Belissa Escobedo (Hocus Pocus 2) is Jaime´s sister, Milagro. Two luminaries, George Lopez (George Lopez) and Adriana Barraza (Babel), complete the Reyes household. They respectively bring to life rowdy Uncle Rudy and not-quite-what-you-imagine grandma Nana. Topping the band of good guys, we have Jenny Kord, played by Brazilian star Bruna Marquezine.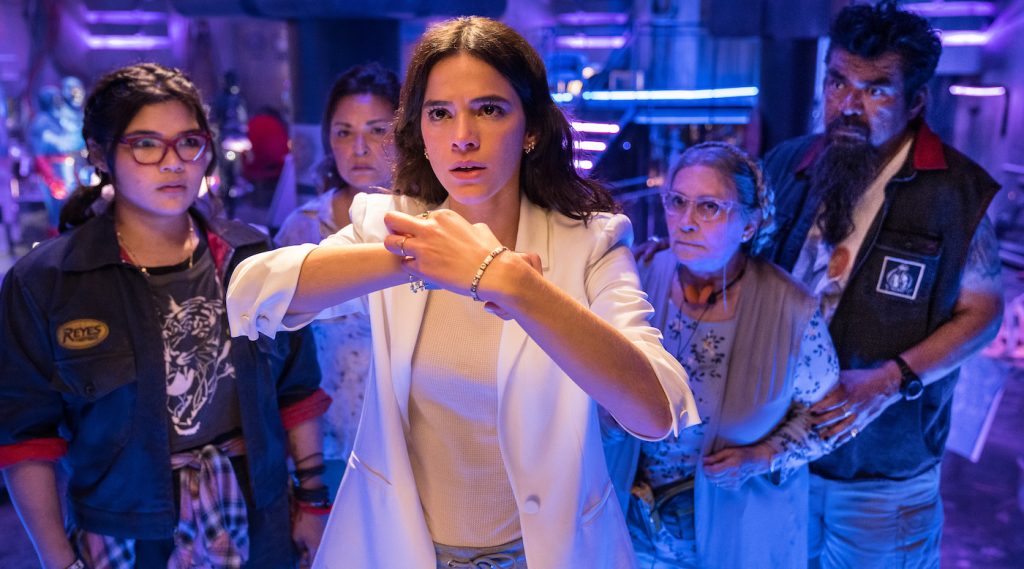 On the opposing side, we see Susan Sarandon as Jenny's aunt, Victoria Kord—a villain with appalling manners towards Latinos. Alongside her henchman, Conrad Carapax, played by Raoul Trujillo from Sicario, she's determined to go to any lengths to realize her sinister plans involving the Scarab.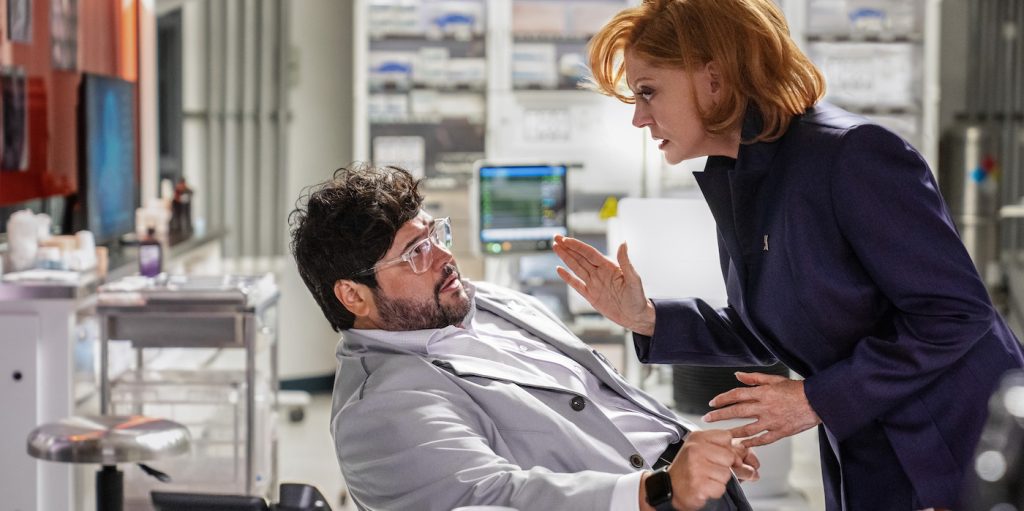 When it comes to infusing the film with authenticity, Soto has shared with numerous sources that "both the creators and the actors wanted to have the freedom to be freely Latino, of not having to explain our Latinness." They succeeded.
The film is thoroughly seasoned with allusions to Latin American pop culture and family habits. There's a pitch-perfect depiction of a Latino household where mothers would try to use Vick's VapoRub to treat any and all ailments; the walls grace tons of family portraits, all under the steady gaze of "La Virgen De Guadalupe." Pay special attention to the multiple references to the other Mexican bug superhero El Chapulín Colorado, also known as The Red Grasshopper.
As the Reyes family proudly embraces their Mexican heritage, the echoes of Mexican culture extend far beyond borders, resonating powerfully within the broader Latinx community. Soto adeptly captured this sentiment, confirming that shared experiences bring together diverse Latino communities. As Soto expressed to  Cinemex, "A lot of the Mexican references are also very Puerto Rican and are also very Latin."  A universal essence emerges —one that welcomes newcomers and old-timers alike into the embrace of the Reyes family.
The soundtrack is another standout in Blue Beetle. It's so well curated it's practically educational. It features the likes of Selena Quintanilla, Thalía, Ivy Queen, Calle 13, Soda Estéreo, Vicente Fernández, and Los Saicos. To get a taste of an inclusive, delicious Latino musical experience, go listen to it.
Blue Beetle shines as a vibrant testament to representation and inclusivity. From its electrifying action to its heartfelt family connections, this film takes us on an exhilarating ride where Latinx culture and superhero universes collide. 
For more on Warner Bros., HBO, and Max, check out these stories:
Beyond the Craft With Emmy Nominees From "The Last of Us," "Weird: The Al Yankovic Story" & More
"Barbie" is About to Become the Biggest Hit in Warner Bros. History
Emmy-Nominated "House of the Dragon" Cinematographer Catherine Goldschmidt on Lensing a Bloody Family Affair
Featured image: Caption: XOLO MARIDUEÑA as Jaime Reyes in Warner Bros. Pictures' action adventure "BLUE BEETLE," a Warner Bros. Pictures release. Photo Credit: Courtesy of Warner Bros. Pictures/™ & © DC Comics