"Oppenheimer": Character Actor David Dastmalchian Doesn't Want to Disappoint
David Dastmalchian is no stranger to the cinematic world of Christopher Nolan. In 2008, the Chicago-based theater actor caught a big break when he landed the role of a Joker stooge in Nolan's now iconic The Dark Knight. Fifteen years later, Dastmalchian, now a seasoned character actor with a long list of small but potent roles in massive features, including Denis Villeneuve's Blade Runner: 2049 and Dune and the upcoming Late Night with the Devil, reunited with Nolan for his epic drama Oppenheimer.
In Nolan's masterful biopic about J. Robert Oppenheimer, time is a threat. The Nazis are working on building an atomic bomb, and in response, the United States government enlists Julius Robert Oppenheimer (a brilliant Cillian Murphy) and a team of scientists to beat them to the bomb. In Nolan's intricately threaded script, the story covers the years of the Manhattan Project and many years later, after Oppenheimer's creation was dropped on Hiroshima and Nagasaki when his political enemies questioned his loyalty in a long-brewing bid to do him in. Dastmalchian plays William Borden, a government man and one of Oppenheimer's adversaries. 
Prior to the SAG strike, Dastmalchian took the time to speak with The Credits about playing Borden, working with Nolan, and the fear that fuels him on set.
Before we get to Christopher Nolan, I'm curious about your collaboration with his longtime cinematographer Hoyte van Hoytema?
It's a nice dance. He's very present. He's definitely there at the camera the whole time. He's very quiet, and he's very focused. He and Chris seem to have this shorthand together where they're just constantly bouncing ideas off each other and figuring out solutions to the ways to get what they need. You feel really comfortable around him. At points, he was very, very close to me because of some of the shots that we were doing, and I loved it. I felt like we were doing a really special dance. Now that I've seen it, it's such an achievement. He's done such glorious work. I've been so lucky because I've worked with some of the world's best cinematographers.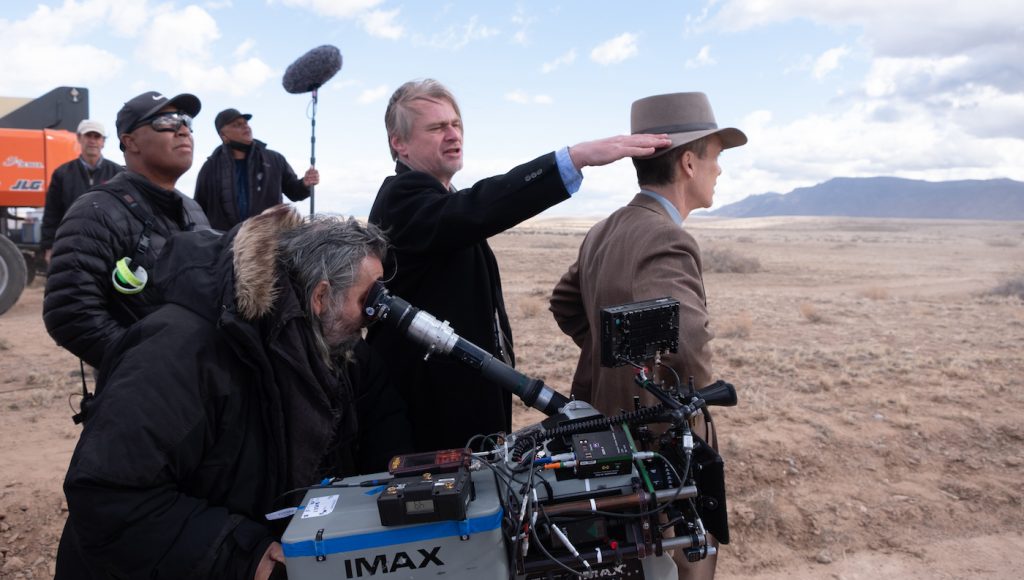 Since Nolan and Hoytema shot on 70mm IMAX film, did that change anything for you? Did you have to be more technically mindful?
I try not to allow the technicalities to affect the work, but that being said, you can't help but feel a sense of great importance. Every frame and every photo negative that's moving its way through this camera and sneaking its way through this giant incredible machine heightens your sense of tradition with the roots of cinema and the moving image. It also puts on a sense of importance to every moment. I try not to think about the technical aspects of it because I trust that the filmmakers are utilizing the tools that they need to tell the story we need to tell. In this one, for Chris to get to where he needed to be, he needed to push the film in a way that hasn't been done yet.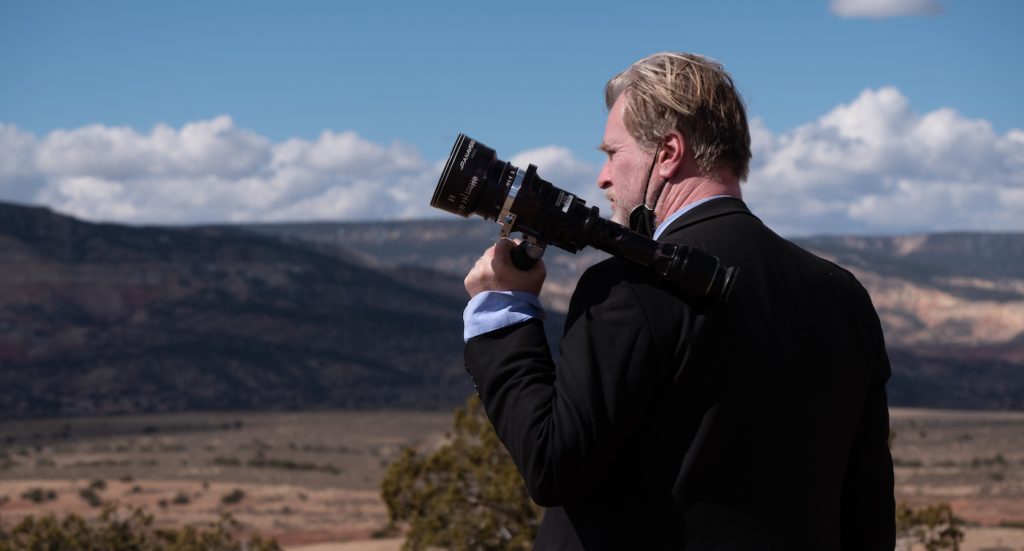 What initial conversations did you have with Nolan about his vision and what he needed from you as a performer?
It was such a beautiful map, this script. It was such an incredible document. It gave me all the clues and hints that I would need for my character, William Borden. And then the work is really on my shoulders to go and do the research on Borden and think what it was that he needed and what it was that he was trying to do with his life and his work. You know, passages of letters that he had written, thoughts he had, and interviews that he had done. And when I read "American Prometheus" in preparation for the film, I was able to get a lot of information about him.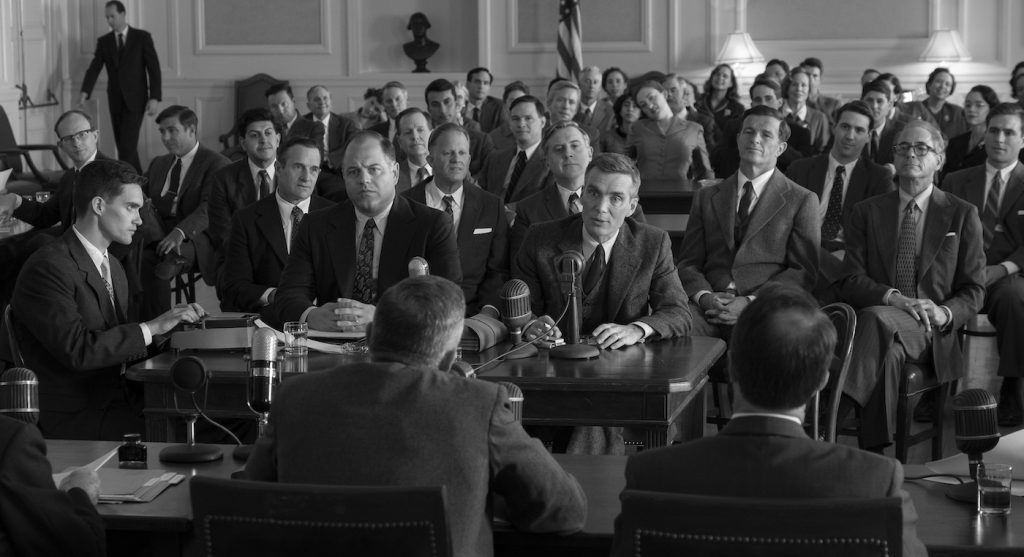 How'd you feel on day one on set?
You're terrified. You really have this pressure on yourself to make sure you're giving this incredible director what he needs. It's intimidating, but luckily, Chris gave me everything I needed in his incredible script. And then when he's directing me on set, he's very good at just knowing what an actor needs.
As you mentioned, the film is based on Kai Bird and Martin J. Sherwin's "American Prometheus," but Nolan made what changes he needed to turn this into the gripping biopic we now have. What was prepping for your scenes like in terms of the historical context versus what the film required in those moments?
Well, the interaction between Oppenheimer and Borden, or Borden and [chairman of the Atomic Energy Commission] Lewis Strauss (Robert Downey Jr.) are moments that are pulled from real history, and a lot of it has documentation to support it. And so, it just didn't really change the way that I would've normally taken inspiration for the character. Now, as far as the journey of the entire film through the eyes and the heart and the spirit of Oppenheimer, when I was reading the script, I did get a sense of tone and world-building that I was able to bring into the way I try to bring forward into life. That's the stuff that's pretty impossible to verbalize or put in words. It's the magic stuff.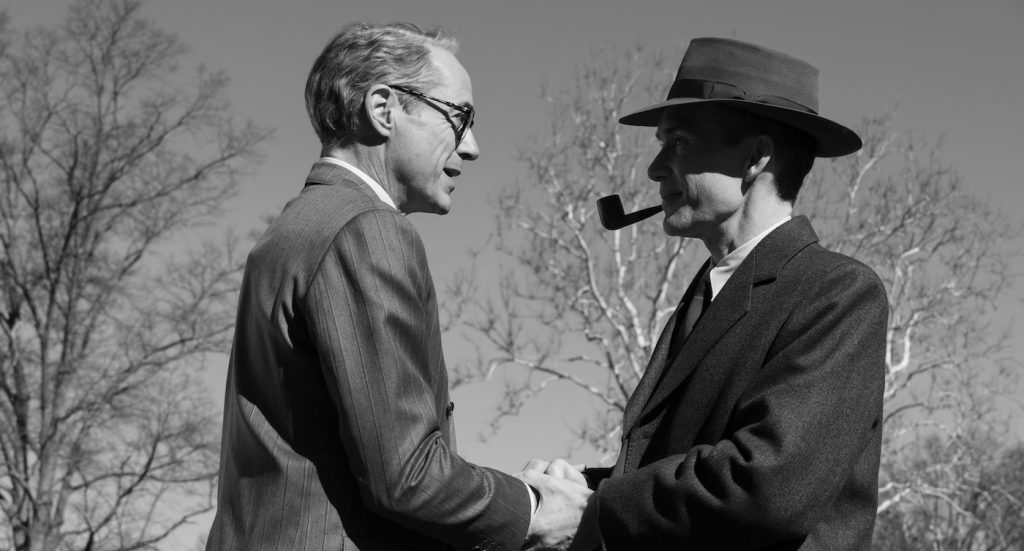 In your research, how did you interpret Borden's actions against Oppenheimer?
Everything that I could find out about him was useful, from his history in the military to the journey that he had with the Atomic Energy Commission and his devotion to complicated ideas. It's fascinating that he ended up being so hard line in his mission to get to the bottom of what he felt were potential compromises that Oppenheimer had made to our national security.
He was a complicated figure, like pretty much everyone in this story.
Borden was not one of these out-of-the-gate, warmongering guys. He had some complex ideas. And yet, once he got convinced of the notion that Oppenheimer had, in some way, the potential to threaten our national security, he became driven in a way that is something all of us can fall prey to.
Do you see parallels between Borden's stance and our current moment?
I think we live in a time where fear prevails. There's a seduction in falling completely into a sense of absolutism, and that's what Borden did, in my opinion. But again, I just had intentions and simple actions to follow to play a character that made complete sense. If you thought that there was somebody that might potentially be a threat to something you love, then you would do everything within your power to get to the bottom of it.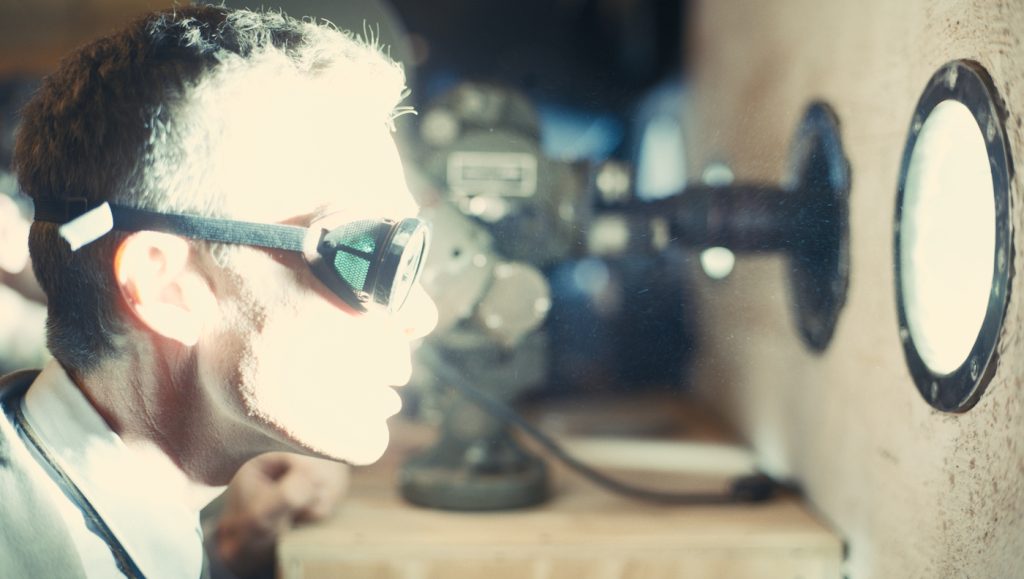 Back to what it felt like to film your scenes, can you explain a bit more about that terror you felt?
I was terrified because I feel a sense of great honor. It's humbling that filmmakers who I respect so much and who have shaped cinema in our time would hire me once, let alone twice. In Denis Villeneuve's case, three times. So when something like this happens, and I have an opportunity to go back into this space with these people, there's a comfort that comes in the fact that I trust them deeply because we now have a history together, and they've always steered me.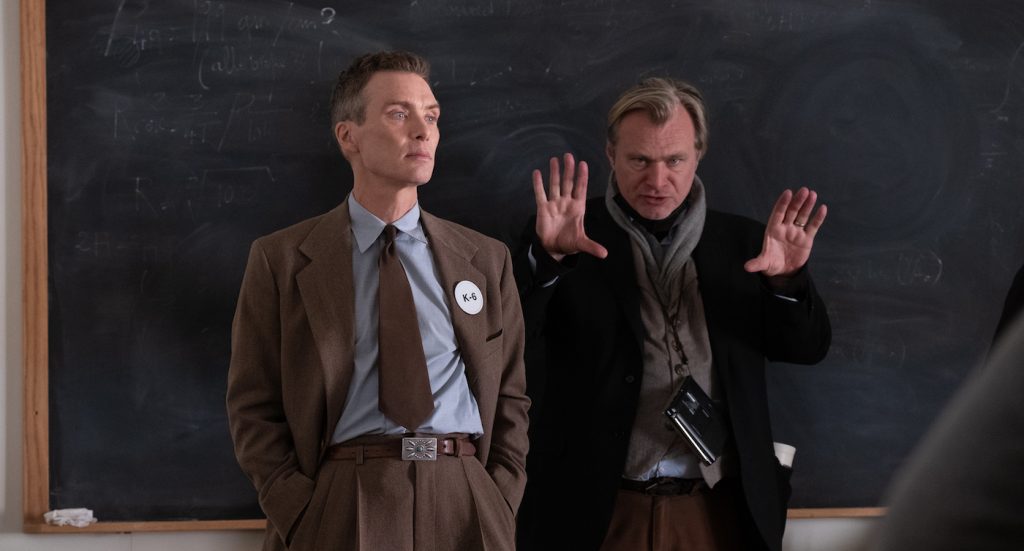 Did the nerves ever abate?
The nervousness, it's all on me. It's my feeling so grateful for the fact that they want me to come to play with them again, and I have to make sure I rise to the challenge of what they need. There's a part of me that just doesn't wanna let them down. I have to overcome those feelings because they're useless when you're trying to make art or tell stories. But it's hard sometimes. I definitely feel that I put pressure on myself, and I just have to try and breathe through that and trust that they know exactly what they need from me, and they'll tell me if I'm not giving it to them.
Oppenheimer is in theaters now. 
For more on Oppenheimer, check out these stories:
Christoper Nolan on Exploding Myths & Exposing Humanity in "Oppenheimer"
The Barbenheimer Phenomenon Was Real, and Historic
Christoper Nolan on Exploding Myths & Exposing Humanity in "Oppenheimer"
Featured image: SAN DIEGO, CALIFORNIA – JULY 22: David Dastmalchian visits the #IMDboat At San Diego Comic-Con 2022: Day Two on The IMDb Yacht on July 22, 2022 in San Diego, California. (Photo by Vivien Killilea/Getty Images for IMDb)