Believe in Barbenheimer: "Barbie" & "Oppenheimer" Aren't in Competition, They're in Concert
Barbenheimer is finally upon us.
For many film enthusiasts, July 21 has been on their calendar since it was revealed both Barbie and Oppenheimer would arrive in theaters on the same day, each with a story to tell about the search for meaning in a messy world. The simultaneous release of the two potential blockbusters by two disparate but brilliant filmmakers, Barbie's Gerta Gerwig and Oppenheimer's Christopher Nolan, had initially prompted a far-reaching discussion online about which one will win big at the box office. Yet for film lovers, the focus on the competition was missing the point—Barbie and Oppenheimer opening on the same day is cause for celebration, not box office prognosticating. Barbenheimer was born.
But before Barbenheimer became a topic of serious discussion warranting its own Wiki page, there was the usual focus on the horse race between the two features. In an article by The Hollywood Reporter, Pamela McClintock wrote that early intel suggested Gerwig's Barbie would reign supreme, especially considering Barbie was a single-name phenomenon long before Madonna or Oprah, the tremendous buzz around the film at this year's CinemaCon, and the insanely clever marketing campaign. Plus, Barbie just feels like a summer film, whereas the historical epic Oppenheimer appeared to box office watchers as a film more suited to the fall, when "prestige" films typically debut. 
Then there was the distinction between the target demographics for the films. Barbie targets young moviegoers of mostly women, queer cinephiles, lovers of the phrase "girlfriend-boyfriend, as well as viewers across generations that grew up playing with the Mattel doll. Considering Barbie's function as a quasi if dated role model, it seemed a safe bet that lots of people would be intrigued to see how Gerwig might play with Barbie's shifting status in our culture. It didn't hurt that she recruited Margot Robbie and Ryan Gosling to play Barbie and Ken.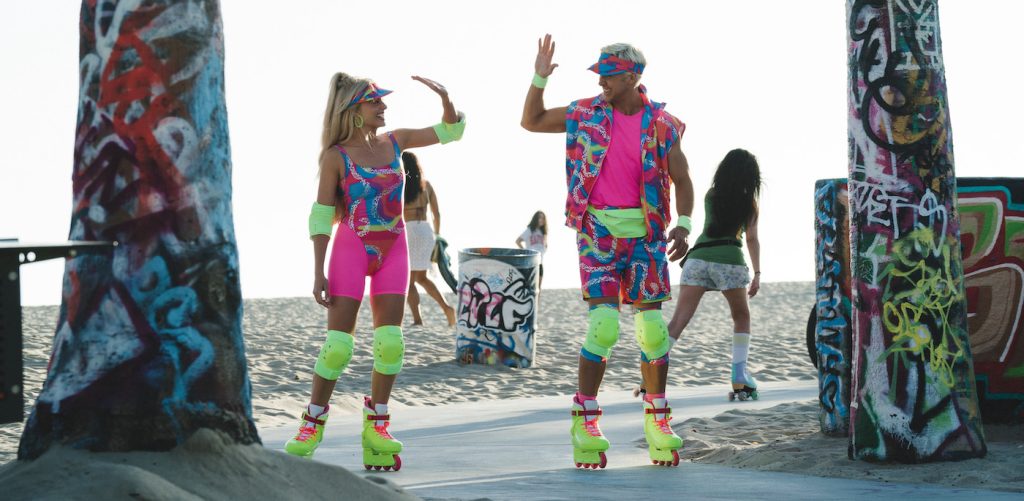 Conversely, Oppenheimer was clearly geared towards an entirely different demo, a male-heavy contingent that would skew older. Then, of course, Oppenheimer would appeal to hardcore Nolan fans, who wouldn't miss a new film from the consistently ambitious director, especially one about such a momentous moment in our shared human history. There's a good reason that the legion of Nolan fans are hooked on the director's signature style, which is amplified by the always exceptionally talented cast and crew he assembles.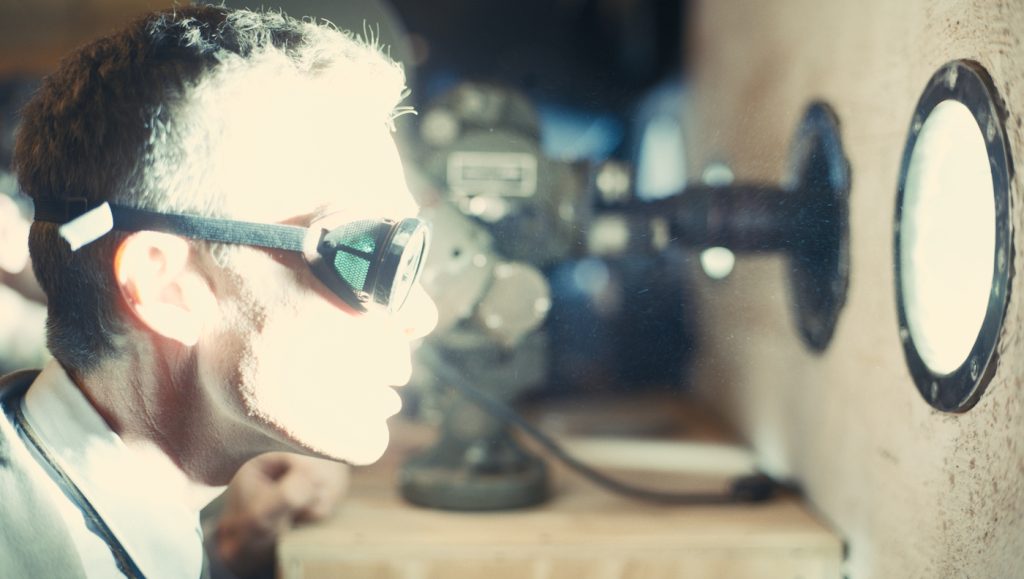 Yet what the Barbenheimer contingent saw right away was that these reasonable assumptions about who would "win" the weekend missed the huge crossover appeal of both Gerwig and Nolan's efforts. Simply put, the simultaneous premieres wasn't a horse race; it was a horse-drawn carriage to movie Nirvana. 
The Barbenheimer army saw it almost immediately and have been subtly and not so subtly saying that comparison is the thief of joy and entertainment. It turns out they might have been right all along. According to AMC, 40,000 moviegoers have already bought tickets for the double feature as of July 17. Variety has covered "Barbenheimer fever" and how it has created the cinema event of the season. The New York Times writes that forecasters believe the two films could bring in audiences on a scale we haven't seen in years:
Together, the movies "Barbie" and "Oppenheimer" could generate the biggest crowds at North American multiplexes in four years, numbers not seen since before the pandemic, box office forecasters said. https://t.co/5HvNSMFeEK

— The New York Times (@nytimes) July 19, 2023
Film Twitter, meanwhile, has been enthusing about the double feature potential of Barbenheimer since last December.
me at the cinema watching barbie and oppenheimer in the same night pic.twitter.com/v0S9PQsUsn

— ً (@wildshotfilm) December 16, 2022
S O O N pic.twitter.com/nKX6jXITbr

— vm ❊ (@tentwentysixpm) June 7, 2023
For these film lovers, Barbenheimer offers a way to express their admiration for artistic variety and related self-expression. People see themselves in films, and the movies they watch reflect different aspects of their personalities. Having a fun, pink explosion hit theaters the same day as a deadly serious Nolan flick is holistically satisfying, as it means multifaceted viewers —of which many people self-identify as (don't you?) — can slake their thirst for very different but very talented filmmakers telling very different kinds of stories. Don't just take our word or the word of Film Twitter for it—Tom Cruise is a Barbenheimer Guy (even if he might not use the moniker on himself).
My two personalities getting ready to watch Barbie and Oppenheimer back to back pic.twitter.com/1iD21jiSjH

— Zoha ☁️ (@killurdarlingsx) May 24, 2023
the fact that this edit accidentally predicted a new blur album releasing on the same day as barbie and oppenheimer pic.twitter.com/vWPRJ3eqYt

— ☘︎ (@cillouis) May 19, 2023
Greta Gerwig and Christopher Nolan have built a long filmography of both popular and striking works, each singular and consistently aspiring to take on new challenges. Gerwig has embraced the essence of womanhood throughout her career with hits Ladybird (2017) and Little Women (2019), with the latter becoming the most assured adaptation of Louisa May Alcott's iconic book. Nolan has mastered non-linear storytelling and hard-hitting action with awe-inspiring films like Memento (2000), Inception (2010), Interstellar (2014), and Tenet (2020), to say nothing of his genre-defining Dark Knight trilogy, which lent a gravitas and seriousness to superhero films. Both directors focus on vastly different stories and deploy markedly different perspectives, but their contributions are still equally needed.  
While Barbie appears to be a shiny, saturated ode to Mattel's favorite doll, Gerwig's re-imagining of Barbie's hardships operates on a subconscious level. On the surface, Barbie's life is flawless; she lives in a dreamhouse, parties with the other Barbies and Kens, wears the cutest outfits, and is an expert in every profession. Internally, however, Barbie knows that there is more to life than perfection, and when she begins questioning her reality, the idyllic world she has known begins to fall apart.  
With Ken at her side, Barbie's decision to explore the real world implodes her sense of self. In Barbie Land, she is cherished. In our world, she is groped and demeaned. Here, she must ask herself — what does it mean to be real? Which world is worth living in, the imperfect one with bumps and bruises or the perfect, idyllic one without struggle? Gerwig has her choice of projects, and she chose to tackle Barbie for a reason—in fact, she said she was terrified of the idea, which is why she went for it.
"It was something that was exciting because it was terrifying," Gerwig said on Dua Lipa's podcast At Your Service. "It felt like vertigo, starting to write it, like: 'Where do you even begin, and what would be the story?' And I think it was that feeling I had, knowing that it would be really interesting terror. Usually, that's where the best stuff is, where you're like, 'I am terrified of that.' Anything where you're like, 'This could be a career-ender — then you're like, 'I should probably do it.'"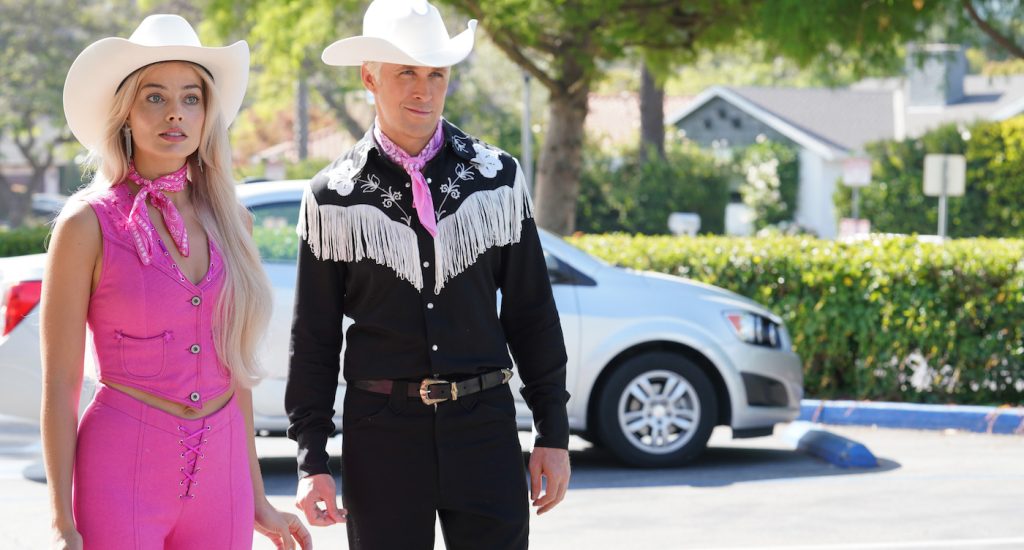 In a similar vein, Oppenheimer plays with themes of identity, only in a historic context. The film details how one man's personal struggle was intimately, epically connected to the fate of humanity. In the military race against the Nazis, the United States enlist the help of J. Robert Oppenheimer (Cillian Murphy) and other researchers to develop the first atomic bomb. During the process of the bomb's creation, Oppenheimer has to contend with two sides of his personality. On the one hand, he sees himself as the person who can lead the Allies to victory in World War Two and help the world heal. On the other hand, he must reckon with his role in creating the means for global mass destruction. As he infamously reflected after seeing the horrific power of the weapon he helped build, "Now I am become death, the destroyer of worlds," quoting the Bhagavad-Gita.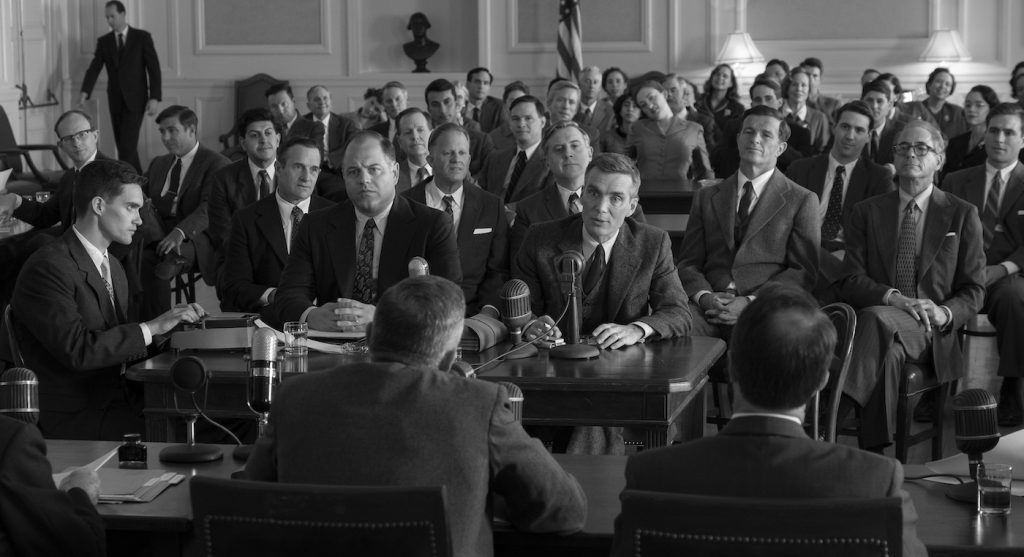 All in all, Barbenheimer is what film lovers want and need. Whether it's a high-energy voyage out of Barbie Land that will likely be far deeper than casual viewers (and those not fluent in Gerwig's career) might suspect or a gut-wrenching historical drama based on true events, Barbie and Oppenheimer seek to touch audiences in their own distinct ways. But beneath their contrasting elements are complementary ones that should be recognized. From each filmmaker's ability to pose questions about what it means to be human, the Barbenheimer craze just makes sense, and both movies deserve to be seen on the big screen on July 21.  
For more on Barbie and Oppenheimer, check out these stories:
The Brilliant "Barbie" Marketing Team Secretly Created an Actual Barbie DreamHouse
Christopher Nolan's "Oppenheimer" IMAX Film Prints Are 11 Miles Long & Weigh 600 Pounds
Things Get Real for Margot Robbie's Iconic Doll in Official "Barbie" Trailer
How Christopher Nolan Utilized IMAX Cameras for "Oppenheimer"
Featured image: L-r: Caption: MARGOT ROBBIE as Barbie in Warner Bros. Pictures' "BARBIE," a Warner Bros. Pictures release. Photo Credit: Courtesy Warner Bros. Pictures; "Oppenheimer" movie poster. Courtesy Universal Pictures.