"Spider-Man: Across the Spider-Verse" First Reactions Say the Sequel is Simply Astonishing
The first reactions to Spider-Man: Across the Spider-Verse are spinning across the internet, and they're definitely going to catch your attention. People are, in a word, stunned. The sequel to the 2018 Oscar-winning original is being hailed as a true work of art, darker, deeper, and even better than the first. In a film that boasts some 250 Spider-People, the story is centered on the maturation of Miles Morales (Shameik Moore), Brooklyn's one and only Spider-Man, as he's introduced to an elite group of Spider-People by Gwen Stacy (Hailee Seinfeld). This supergroup is led by Miguel O'Hara, aka Spider-Man 2099 (Oscar Isaac), and soon Miles will find himself defying the supergroup's codes and coming into a world—or worlds—of trouble.
Joining Isaac as newcomers to the franchise are Issa Rae as Jessica Drew/Spider-Woman, Daniel Kaluuya as Hobart 'Hobie' Brown/Spider-Punk, Jason Schwartzman as Spot, Jorma Taccone as Adrian Toomes/The Vulture, and Karan Soni as Spider-Man India.
Across the Spider-Verse is directed by the trio of Kemp Powers, Justin K. Thompson, and Joaquim Dos Santos. Phil Lord and Christopher Miller return as producers and as writers, co-writing alongside David Callaham.
Across the Spider-Verse is the second film in the planned trilogy, with Spider-Man: Beyond the Spider-Verse set for a March 29, 2024 release. 
Without further ado, let's get a peek at those spoiler-free first reactions:
Spider-Man: Into The Spider-Verse raised the bar with its unique animation style & way of storytelling. Minds were blown when it was released & fans thought there was no way it could be topped. Think again. #SpiderManAcrossTheSpiderVerse raises its own bar which seemed impossible pic.twitter.com/F1Tay5Aif6

— Tessa Smith – Mama's Geeky (@MamasGeeky) May 25, 2023
#SpiderManAcrossTheSpiderVerse is a stunning achievement. Yes, it's visually dazzling, with expansive, expressive new realms (Gwen's world is my favorite). But the movie's real superpower is its emotional depth and its beautiful, melancholic tone. I love this movie so, so much 🕷️ pic.twitter.com/ofHvWCrNqy

— Drew Taylor (@DrewTailored) May 25, 2023
Absolutely loved #SpiderManAcrossTheSpiderVerse. Wanted to push pause about a hundred times to study the incredible artistry on display. Cannot recommend this film enough and already looking forward to seeing it again. Next time in @IMAX! pic.twitter.com/R4dQFQwSpH

— Steven Weintraub (@colliderfrosty) May 25, 2023
#AcrossTheSpiderVerse is yet another milestone for animation. Yes it's gorgeous & visually mind-blowing, but this sequel surpasses the first for always putting Miles AND his family front and center.

Spider-Gwen also rightfully steps deeper into the spotlight, co-owning the film. pic.twitter.com/maYL97vAeg

— Andrew J. Salazar (@AndrewJ626) May 25, 2023
#SpiderManAcrossTheSpiderVerse is not only an incredible achievement in story & animation. It's a cultural experience that will make every Puerto Rican teary eyed & filled with pride! I shed tears every time I saw that PR flag pop up on the big screen! #SpiderVerse @SpiderVerse pic.twitter.com/Z2rUcIg98e

— Vanessa D. (@BriteandBubbly) May 25, 2023
OK. #SpiderManAcrossTheSpiderVerse lives one step above Masterpiece. It's an actual work of art. Every frame deserves to be hung in a museum. The jokes and nods to Spidey lore are perfect. It's OUTSTANDING. The best #SpiderMan movie. Might be my favorite movie ever. Cherish it. pic.twitter.com/mQxSnfKF0N

— Sean O'Connell (@Sean_OConnell) May 25, 2023
#SpiderManAcrossTheSpiderVerse is yet another resounding win for the Lord Miller-produced universe. Hailee Steinfeld really comes into her own as Gwen Stacy, and her scenes with Shea Whigham's Captain Stacy are truly special. It's darker and sadder than I expected, but necessary. pic.twitter.com/BekW4nVAyv

— Brian Davids (@PickYourBrian) May 25, 2023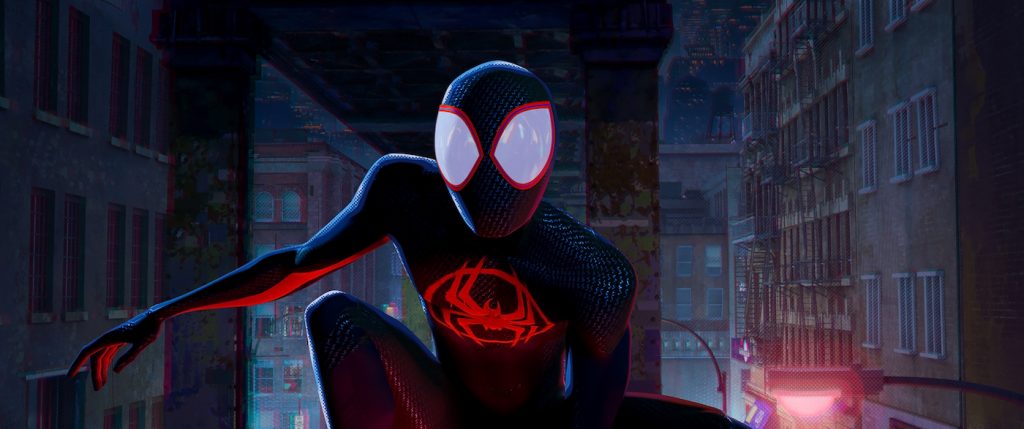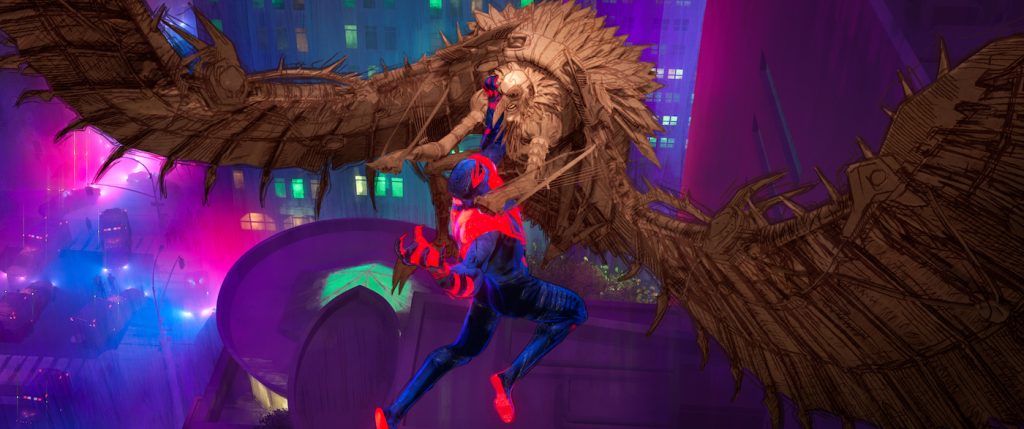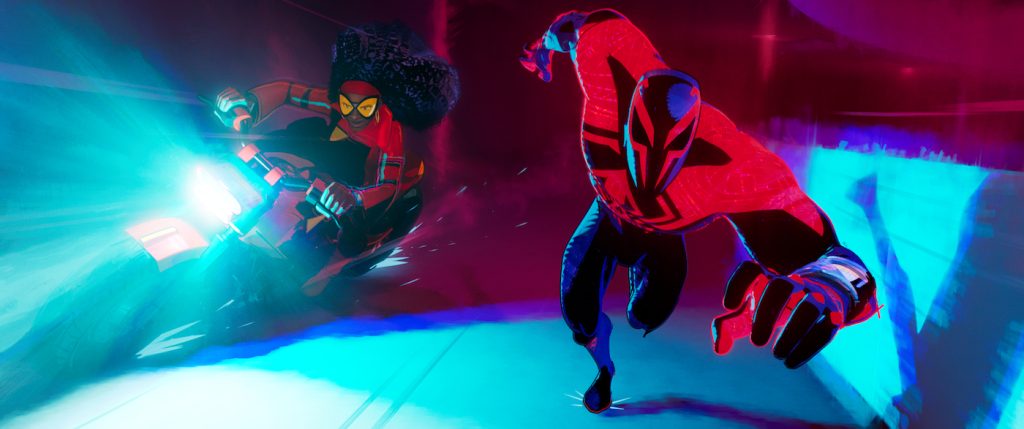 For more on Spider-Man: Across the Spider-Verse, check out these stories:
"Spider-Man: Across the Spider-Verse" Clip Recreates Iconic Moment From Classic Cartoon
"Spider-Man: Across the Spider-Verse" Clip Finds Gwen & Miles Swinging Through NYC
Sony Unveils 14 Minutes of "Spider-Man: Across the Spider-Verse" at CinemaCon
Featured image: Spider-Man 2099 (Oscar Isaac) and Miles Morales (Shameik Moore) in Columbia Pictures and Sony Pictures Animation's SPIDER-MAN: ACROSS THE SPIDER-VERSE.