"It Ain't Over" Director Sean Mullin on Capturing the Brilliance of Yogi Berra
Even though It Ain't Over is about Yogi Berra, one of baseball's preeminent figures during his 18 seasons as catcher with the New York Yankees and a member of the Baseball Hall of Fame, director Sean Mullin says the "last thing I wanted to do was make a sports movie." Instead, Mullin took as inspiration the Oscar-winning 1955 film Marty starring Ernest Borgnine as an Italian-American butcher from the Bronx.
"It's one of my all-time favorite films and a beautiful love story," says Mullin. "Marty was a war veteran who came back and was looking for love. The emotional core of [It Ain't Over] is the love story between Yogi and Carmen [his wife of 65 years]. I wanted to make a movie about a life well lived."
That's just what Lindsay Berra, Yogi Berra's granddaughter, and the documentary's executive producer, had in mind. Even though Lindsay Berra has an impressive sports journalism background — she was a national correspondent at MLB.com and a senior writer at ESPN Magazine — she understood that her grandfather, who died in 2015 at age 90, had a legacy that extended well beyond baseball.
"He was a microcosm of the American Dream," she says, citing Berra's status as the son of immigrants and a United States Navy veteran awarded the Purple Heart for his role in D-Day during World War II. "There's more than baseball in his story and we wanted that to resonate," she says.
There's another film that proved a major influence in getting Lindsay Berra to participate. "When I was at ESPN magazine and MLB, folks would ask me if I was going to write a book about grandpa. I'd shared so much already, and I wanted to keep some stories just for us. I had not thought about a documentary until, in 2018, producer Peter Sobiloff brought the idea to my uncles Tim and Dale after seeing the Mister Rogers documentary [Won't You Be My Neighbor?]. He asked them why there wasn't a Mister Rogers documentary about their father. Peter had done a film with Sean, so we met, and I was glad once I realized I didn't have to write the book. This was a better way to do it."
One of the threads running through the film is that Berra, at 5'7 with a squat frame and infectious personality, became better known over the years as a colorful character dispensing his "Yogi-isms" — "It ain't over 'til it's over,"  among many more — than for his considerable skills and baseball acumen.
Berra was one of the premier hitters of his time and one of the greatest catchers in baseball history. He was a three-time AL MVP winner, a 10-time World Series champion with New York Yankees, and holds numerous regular and Worlds Series records.
"I'll be honest, I knew he was this lovable, goofy guy; I knew he was a tough, Italian immigrant kid … I knew he was a good ballplayer but I didn't know how great he was," said Mullin. "It's unbelievable that he caught both ends of a doubleheader 145 times in his career. But my favorite stat is that he finished in the top four of MVP voting seven years in a row. Only two players have done that: Yogi and Mike Trout."
The filmmakers assembled an impressive roster of former players, managers, baseball writers, and broadcasters to talk about Berra's on-the-field skills and his later influence as a coach and manager with both the Yankees and New York Mets.
"From the moment I met Sean, I [said] 'Vin Scully, Vin Scully.' He was not a young man at the time. He had been the Dodgers announcer for pretty much all my grandfather's career and had seen him play, so he was number one and the first interview we traveled to do in June 2019," Lindsay Berra says. "I had a list of people who'd seen grandpa play or played with him: Tony Kubek, Bobby Richardson, Hector Lopez. We started with the older folks for practical purposes and then [interviewed] as many as possible who were tied to the Yankee legacy."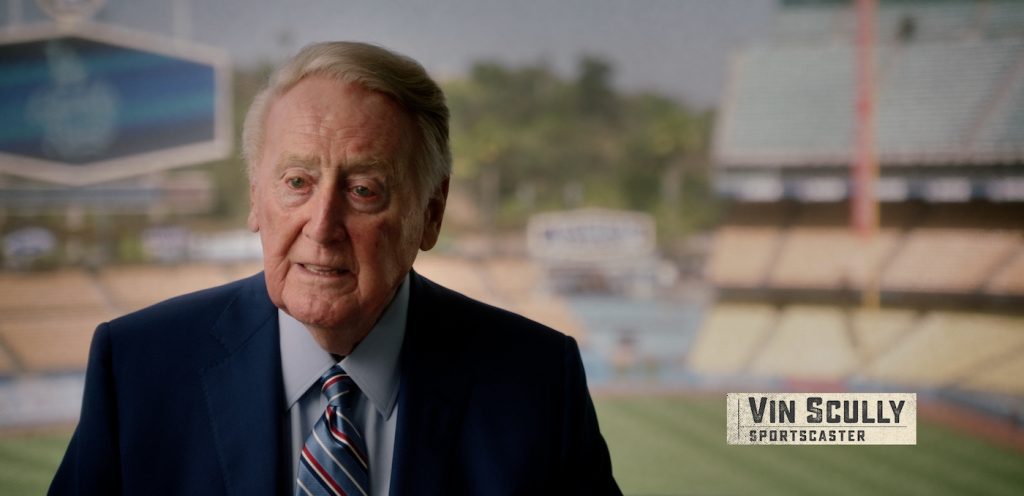 There's also actor and lifelong baseball fan Billy Crystal who calls Berra "the most overlooked superstar in the history of baseball."
"There was so much material," says Mullin, who will tackle another American icon in astronaut Buzz Aldrin for an upcoming documentary. "Billy Crystal's interview alone was ninety minutes and all I had to do was say, 'Yogi' and then shut up. We had Derek Jeter for just thirty minutes but I was able to get him to open up. Lindsay and I are talking about doing a podcast with outtakes because there were so many stories could not get in."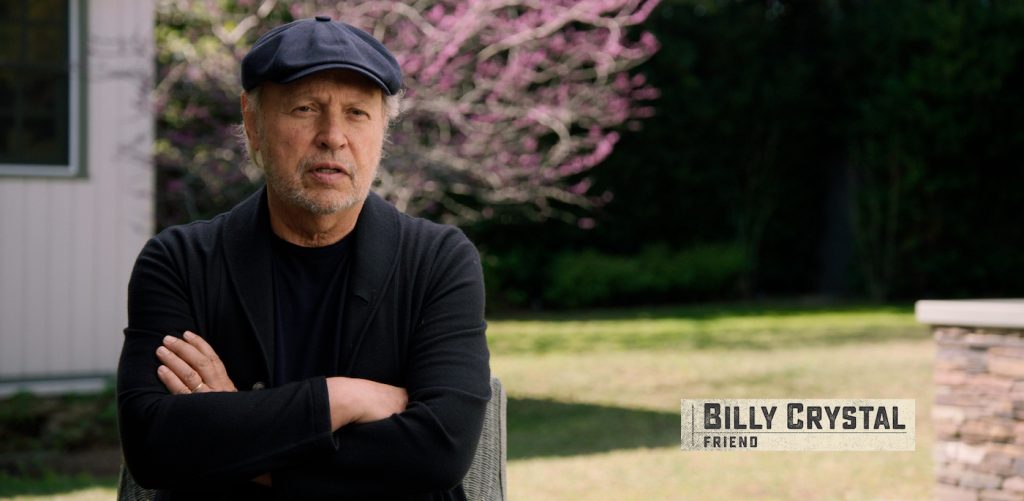 One that did make it in was Yogi's feud with Yankees owner George Steinbrenner after he fired Berra as Yankees manager just 16 games into the 1985 season. What upset Berra was that Steinbrenner didn't deliver the news himself but handed the task to assistant Clyde King.
The slight kept Berra from Yankee Stadium for years. "It wasn't something he talked about," says Lindsay Berra. "I remember a friend had tickets to a Yankees game, and I asked, 'Am I allowed to go?' He said, 'Why not? You ain't got no beef with George.'"
It took nearly 15 years, but as soon as Steinbrenner personally apologized to Berra, the feud was over. Berra returned to the Yankees and began coaching young players starting in 1999.
"He worked with catcher Jorge Posada; he was close to Mariano Rivera; Paul O'Neill; Bernie Williams; Nick Swisher, all those players," says Lindsay Berra. "Being back at the ballpark where he belonged brought him so much joy and added a decade to his life."
It Ain't Over from Sony Pictures Classics opens May 12 in New York and Los Angeles and everywhere on May 19.
For more upcoming films from Sony Pictures, check out these stories:
"Big George Foreman" Cinematographer John Matysiak on Getting Into the Ring for a Legend's Life
Denzel Washington Returns as Robert McCall in "The Equalizer 3" Trailer
Sony Unveils 14 Minutes of "Spider-Man: Across the Spider-Verse" at CinemaCon
Featured image: Yogi Berra smiling. Photo credit: Getty. Courtesy of Sony Pictures Classics.