New "Ahsoka" Images Reveal the First "Star Wars" Series to Leap From Animation Into Live-Action
For the first time ever, the animated portion of the Star Wars galaxy is getting the live-action treatment thanks to Dave Filoni's upcoming new Disney+ series Ahsoka. The first trailer for the Rosario Dawson-led show was revealed at the Star Wars Celebration in London last week, unveiling at least a piece of the story Filoni and his team will be telling.
Part of that story will be a direct continuation of the character's adventures during Filoni's 2014 animated series Star Wars: Rebels, in which Ahsoka (voiced by Ashley Eckstein) and the rebel Mandalorian Sabine Wren (voiced by Tina Sircar) were searching for the missing Jedi Ezra Bridger (voiced by Taylor Gray) and the villainous Grand Admiral Thrawn (voiced by Lars Mikkelsen). In Ahsoka, Dawson's titular rebel Jedi will once again be teaming up with Sabine Wren (Natasha Liu Bordizzo), with Ezra Bridger (Eman Esfandi) having a crucial role to play.  Grand Admiral Thrawn returns, too, once again played by Lars Mikkelsen. Finding Thrawn will be one of the main missions for Ahsoka and Sabine Wren. The series will also feature Hayden Christensen's Darth Vader—yet in what capacity we're still not sure, considering that Ahsoka is set after Vader's death in The Return of the Jedi.
So who is Ahsoka? Ahsoka Tano was once a protégé of Anakin Skywalker, the man who, of course, became Darth Vader. She's been searching for Grand Admiral Thrawn, both in Star Wars: Rebels and again here in the live-action series, and the reveal of Mikkelsen returning to play Thrawn was one of the big moments of the Star Wars Celebration's Ahsoka panel. Thrawn was first created by author Timothy Zahn in his "Star Wars" novels of the 1990s, but he wasn't made an official part of the canon until Filoni made him Star Wars: Rebels' big villain.  
"He doesn't have the Force, but it doesn't matter. He will outsmart you and trap you," Filoni said during the panel. Filoni also said that he and executive producer Jon Favreau have been in touch with Zahn and will continue to discuss this cerebral villain he created. "And I feel really feel privileged that Lars will bring him to life this way. We want to make sure we get it right."
The new batch of images for the series doesn't include a look at Thrawn, but they do offer good shots of some of the key players, including the droid Huyang (voiced by David Tennant), Shin Hati (Ivanna Sakhno), Baylan Skoll (Ray Stevenson), Hera Syndulla (Mary Elizabeth Winstead), and the aforementioned Sabine Wren (Natasha Liu Bordizzo). They're all making their live-action debuts after first coming into the Star Wars galaxy as animated characters.
Ahsoka premieres on Disney+ this August. Check out the images below: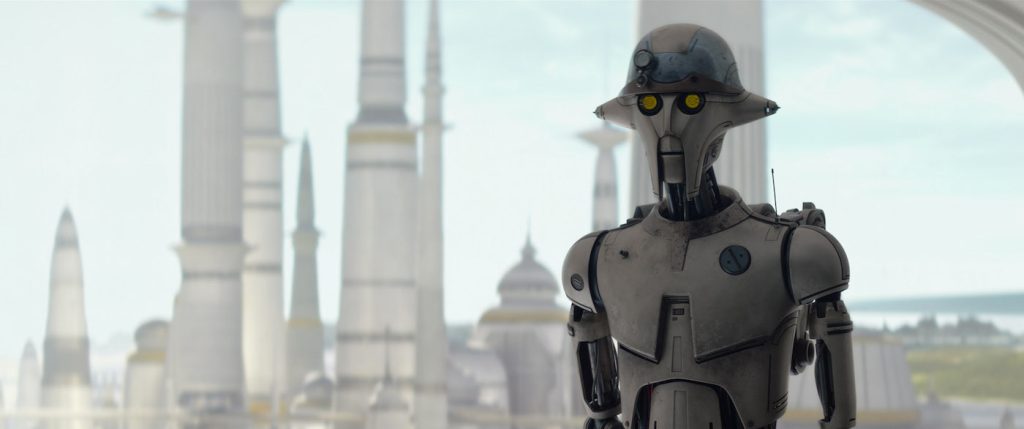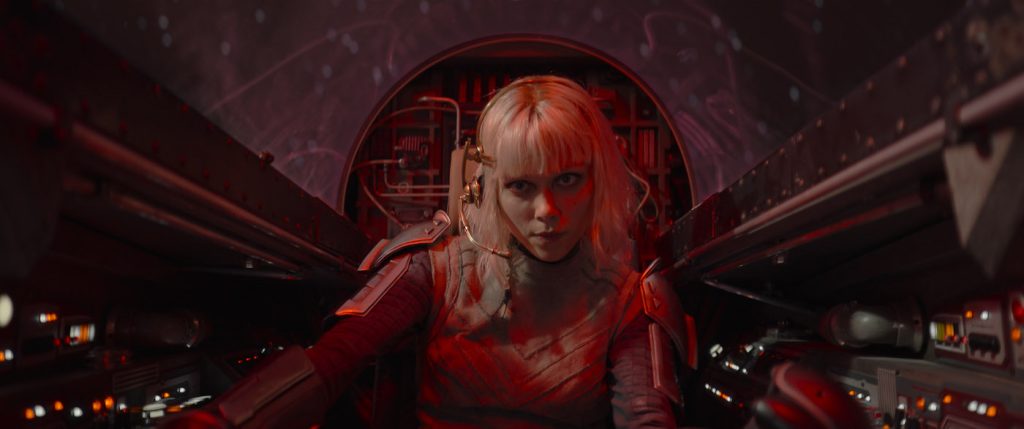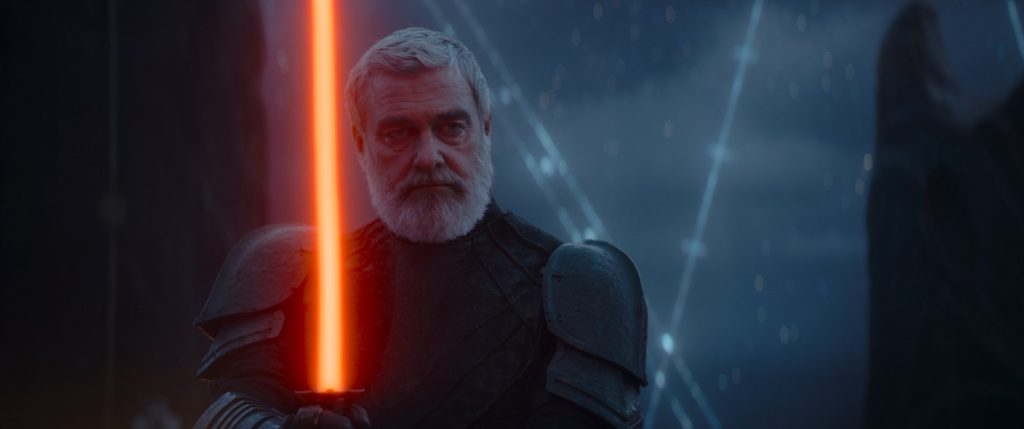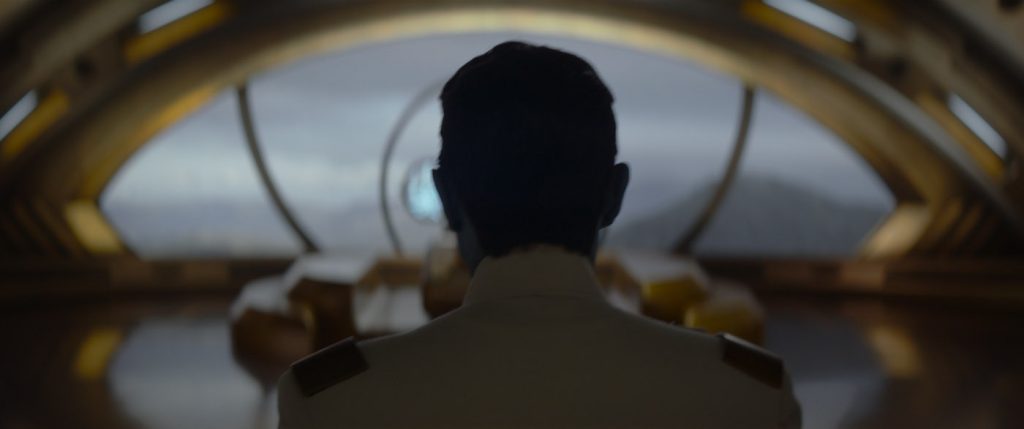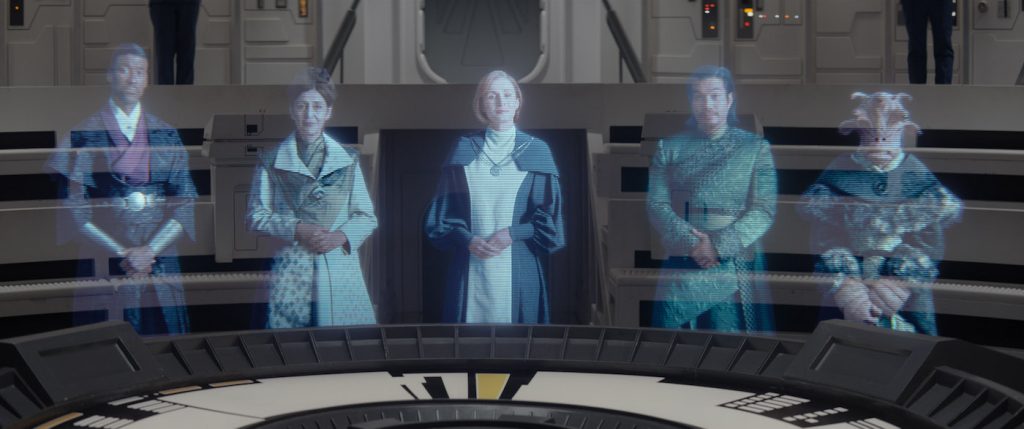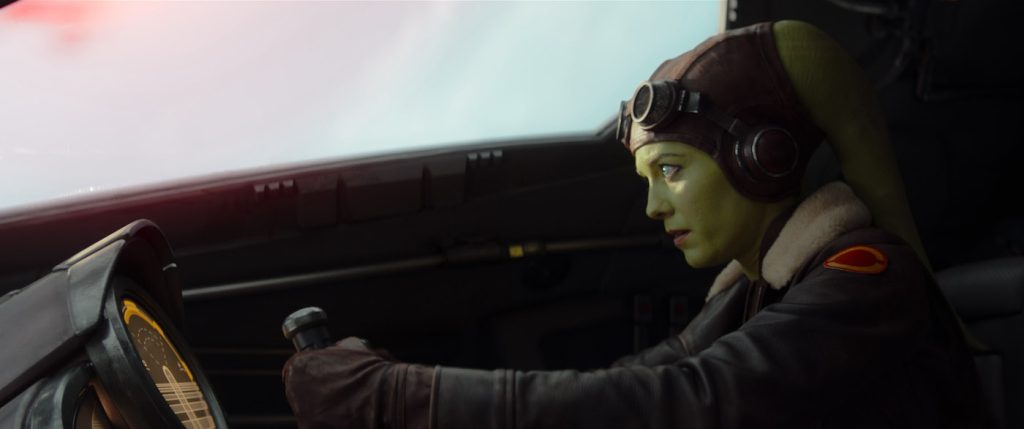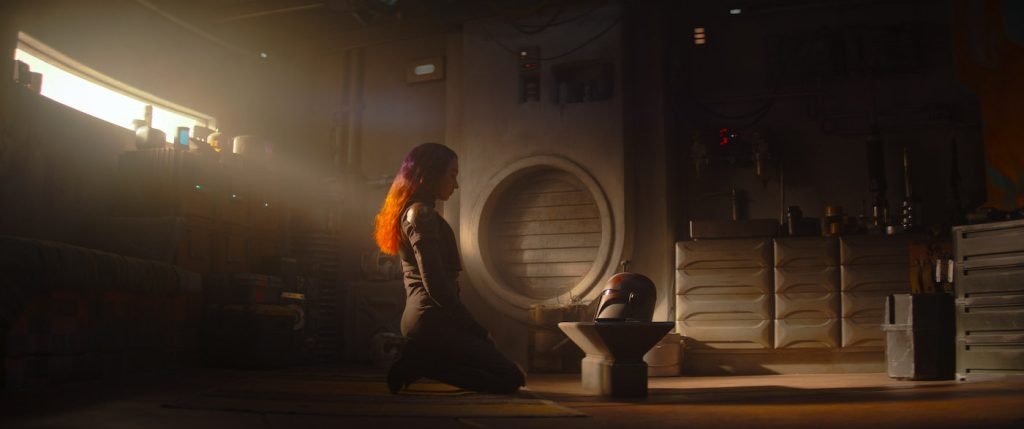 For more on all things Star Wars, check out these stories:
Daisy Ridley Will Return as Rey in First "Star Wars" Film Since "The Rise of Skywalker"
First "Ahsoka" Trailer Reveals Rosario Dawson-led "Star Wars" Series on Disney+
New "Star Wars" Film Will Be Written by "Peaky Blinders" Creator Steven Knight
"Everything Everywhere All At Once" Filmmakers the Daniels Working on "Star Wars" Series "Skeleton Crew"
Jedis Unite in New Season 3 Teaser for "The Mandalorian"
Featured image: Rosario Dawson is Ahsoka Tano in Lucasfilm's AHSOKA, exclusively on Disney+. ©2023 Lucasfilm Ltd. & TM. All Rights Reserved.