Daisy Ridley Will Return as Rey in First "Star Wars" Film Since "The Rise of Skywalker"
Rey Skywalker has re-entered the picture.
A huge piece of news from the Star Wars galaxy has been revealed at the Star Wars Celebration in London on Friday. Lucasfilm president Kathleen Kennedy announced that the first film since Star Wars: The Rise of Skywalker will again star Daisy Ridley as Rey and will be directed by Sharmeen Obaid-Chinoy (Ms. Marvel) from a script by Steven Knight (Peaky Blinders). The film will be set after the events in The Rise of Skywalker and center on Rey's efforts to build a new Jedi Order.
The news is major on several fronts. Obaid-Chinoy becomes both the first woman and the first person of color to direct a Star Wars film. Hailing from Pakistan, Obaid-Chinoy already has two Oscars for her documentary shorts, Saving Face in 2011 and A Girl in the River: The Price of Forgiveness in 2015. She recently helmed two episodes of Ms. Marvel for Disney+.
The announcement confirms that Obaid-Chinoy will be the first filmmaker to steer a Star Wars feature into theaters in years as Kennedy has charted a course for a new generation of Star Wars films and filmmakers. There have been several high-profile projects that have come and gone (including Star Wars: Rogue Squadron from Wonder Woman director Patty Jenkins), and a few more that are currently in development. Those include Star Wars films from Thor: Love & Thunder director Taika Waititi and Deadpool 3 director Shawn Levy.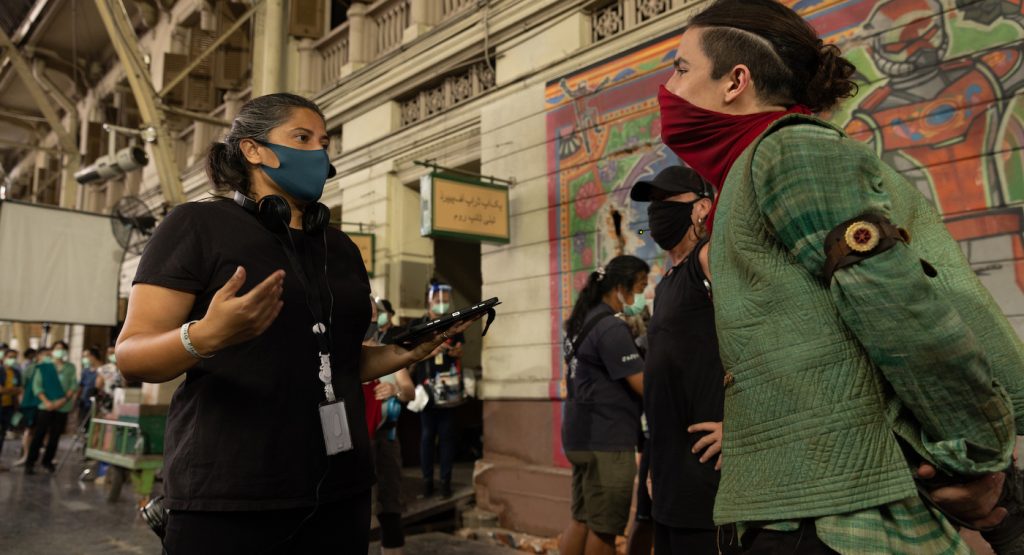 It seemed as if Ridley's ride across the galaxy was over after The Rise of Skywalker, in which Rey, long unsure of her heritage and place in the galaxy, found out she was none other than a direct descendant of Emperor Palpatine. Her parents had abandoned her not because they were careless drunks, as Kylo Ren (Adam Driver) tried to convince her in The Last Jedi, but in order to protect her from him. It was a shocking discovery, and The Rise of Skywalker's climactic final battle found Rey being confronted with this news from Palpatine himself. In the end, Rey fought side-by-side with Kylo Ren, and the two of them finally defeated the Big Bad of Star Wars. It seemed like that would be the end of the Skywalker Saga.
Now, however, Ridley will reprise the role that made her a superstar and do so under the direction of Obaid-Chinoy. It's a big day in the Galaxy.
For more on all things Star Wars, check out these stories:
First "Ahsoka" Trailer Reveals Rosario Dawson-led "Star Wars" Series on Disney+
New "Star Wars" Film Will Be Written by "Peaky Blinders" Creator Steven Knight
"Everything Everywhere All At Once" Filmmakers the Daniels Working on "Star Wars" Series "Skeleton Crew"
Jedis Unite in New Season 3 Teaser for "The Mandalorian"
Featured image: Rey (Daisy Ridley) in STAR WARS: EPISODE IX. Courtesy Lucasfilm/Walt Disney Studios