"Chevalier" Screenwriter & Executive Producer Stefani Robinson on Hitting the Right Narrative Notes
The story behind French Creole composer and virtuoso violinist Joseph Bologne, Chevalier de Saint-Georges, has been largely neglected in music history until recently. His life sounds too incredible to be true. He was born in 1745 in Guadeloupe, the son of an enslaved Senegalese woman Nanon and her captor Georges de Bologne Saint-Georges, and sent to France as a young child to be educated in the best schools. Though he struggled with the bigotry of being a man of color and was limited by racist laws that controlled his life, he rose to become the finest swordsman in France, a renowned violinist and composer, and a tutor and confident to Marie Antoinette. He also distinguished himself in the French Revolution fighting for equal rights of all French people. 
Though historians have found a fair amount about him, there is little known about his personal life. Chevalier, which is directed by Stephen Williams and features Kelvin Harrison Jr in the title role, pieces together historical information and extrapolates what might have happened at several pivotal points in his life that would explain his shift from court favorite to revolutionary hero. 
The Credits spoke to executive producer and screenwriter Stefani Robinson, who worked for years to make the film a reality, about the importance of this extraordinary historical figure and how the themes of identity and acceptance in Chevalier make it as relevant today as it was in the 18th century. 
Given how little there is out there about Joseph Bologne's personal life, how did you proceed in terms of shaping the narrative? 
There are clues and facts available. We know where he was born, when he was born, and to whom. It's not like this guy is a complete mystery. There's enough information about this historical figure out there to really whet your appetite and to get to understand the shadings of who he is. But his personal life was the hardest part for me because there really isn't a lot of detail about Joseph the person. A lot of the documentation about his life is based more on people's reactions to him. There were letters from people who had relationships with him or saw him from afar or heard gossip or rumors about him, but there was nothing directly from him.  There was no, "This is who I am, this is what I like, this is what I enjoy about my music, what frustrates me, who I'm in love with." All of that stuff is a complete mystery. So Stephen and I just had to fill in the blanks a little bit and pay attention to the clues. Like, if this situation was true, if this romantic relationship actually happened, if it's true what happened to his baby, how must he have felt? It was a difficult exercise, but it was an incredibly liberating exercise at the same time.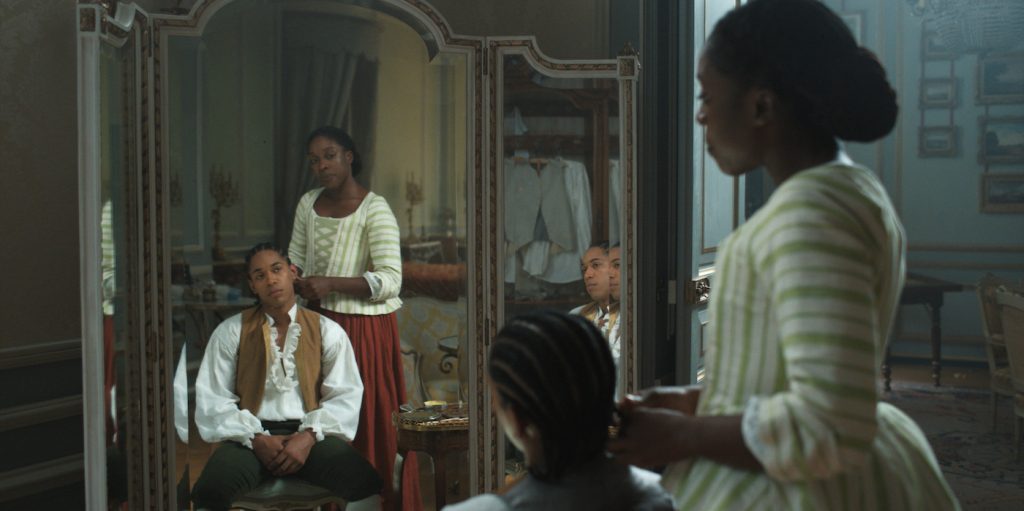 The extrapolation that his relationship with Marie Antoinette impacted his evolution towards a commitment to social change is fascinating and makes a lot of sense as you lay it out in the film. 
That idea that his relationship with her was a catalyst for social change isn't obviously explicitly what happened in his life. An important thing to note about this movie is I didn't want it to be a Wikipedia page—his and this and this happened. I was just excited to tell a story that was operatic, an accessible, conventional story that invites the viewer in so they understand it and are introduced to this character and introduced to this time period in a way that doesn't feel too alienating. With his relationship with Marie Antoinette, the thing that is true is, at one point, he was very close to her. They shared what seems like an overly positive relationship with one another; they shared time with one another, they share music with one another, and she supported him. Then you fast forward to the latter part of his life, and he's taking up arms against her, so clearly something happened within a period where there was this shift, so that speaks to just needing to excavate what was spiritually true, and then render it in terms of storytelling in this more operatic or more of a dramatic way to explain the shift in his psyche.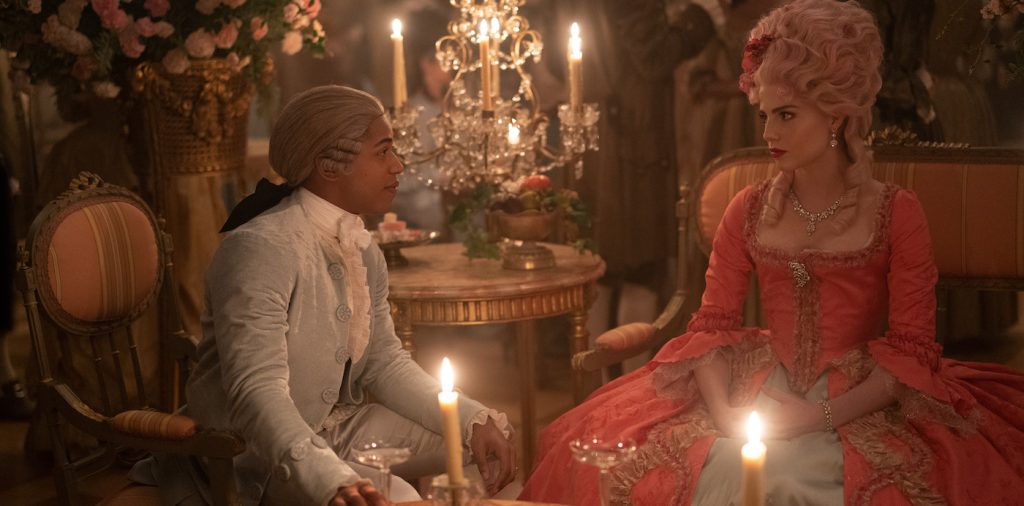 Aspects of the film centered on not just Chevalier himself but the women surrounding him and their limited choices at the time. 
The truth of the time was that they didn't have options, Marie Josephine, obviously, but even more so in Nanon, who was property. By all accounts, when you do read about her, it shows she had a child with her master, and that child was Joseph. The subtext being she was property, and she was taken advantage of in probably one of the most horrific ways possible as a very young woman, and she didn't have a choice, and she couldn't emancipate herself. She was like Marie Josephine, trying to survive within the context of the life that she was living. The women in the movie are complex. Marie Josephine, in particular, has so much awareness about her limited choices, and she hates that and is grappling with it, but at the same time, there's a sort of cowardice or fear there, too. That's real, and she's not a lesser woman because she's unable to emancipate herself from it at the moment. She's weighing her choices, but I go back to the word survival. How can she survive? How does she pick her battles? What's beautiful is in real life, she did divorce her husband. Nanon, as well, is so strong and resolute, but she doesn't completely connect with her son anymore. Still, she can both feel distance and love her son, even if he wants to thrive in an environment she doesn't understand. 
Both in life and in Hollywood now, especially for Black women, there's this idea of the double-edged sword of Black excellence. That brings Chevalier into a very contemporary context around excellence and identity. 
I feel like that aspect of his life was the thing that invited me in and made me want to tell the story because I understood it. He had what seemed like on the surface to be this incredible life. But I think, having the experiences that I've had in my life, I really felt like there was probably a different story going on there. There was a subtextual story that was scratching the surface. Black excellence used as armor. Black excellence used as a survival mechanism. It is something that I have leaned into, and so many other peers of mine have leaned into, as a way of protecting themselves from being ostracized and to make themselves feel like we do belong. We're here, and we need to strive harder and faster and better than everyone else because we aren't usually invited into spaces like this. I think that that idea is incredibly contemporary. I don't think it ever went away from Joseph's time to now. I think that was just the truth of why it felt contemporary, because it's something that is still happening, and has happened since then and was probably happening before then, too.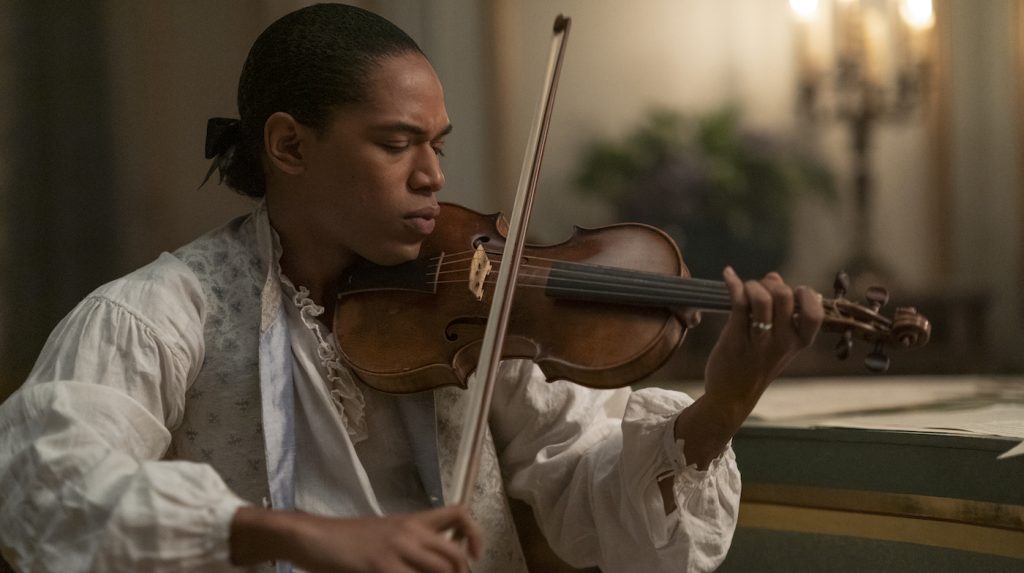 Chevalier is just a small part of Joseph Bologne's extraordinary life. What are you hoping people will take away from the experience of the film? 
I just hope, first and foremost, that we've successfully introduced an audience to this historical figure, his music, and the legacy he left behind and that they feel inspired to do more research. I also hope the audience takes the curiosity about him and they apply it elsewhere because it doesn't end with Joseph. He's not a solitary figure forgotten by history. There are so many other people, women, queer people, and people of color throughout history who have been marginalized for so many reasons, for their sexuality, their race, and their relationships across all aspects of society. I hope the film inspires people to seek out the truth and the remarkable people hidden or lost in the corners of history. 
Chevalier is now in theaters nationwide.
For more stories on Century Studios, Searchlight Pictures, Marvel Studios and what's streaming or coming to
Disney+, check these out:
Peter Quill Embarrasses Himself in New "Guardians of the Galaxy Vol. 3" Clip
"The Acolyte" Creator Leslye Headland on How Her New Series Will Approach the Jedi Order
Marvel's "Blade" Adds Rising Star Mia Goth
Featured image: Kelvin Harrison Jr. in the film CHEVALIER. Photo by Larry Horricks. Courtesy of Searchlight Pictures. © 2023 20th Century Studios All Rights Reserved.