"The Sex Lives of College Girls" Star Reneé Rapp on Leighton's Sexuality, Her Debut EP & More
Reneé Rapp's eyes light up as she excitedly discusses the November 11 release of her upcoming debut EP, EVERYTHING TO EVERYONE. It's something she's wanted for a long time. 
"I always wanted to do music," she tells me over Zoom. "That was all I ever wanted to do."
While an incredibly talented actor in her own right, music has been the driving force behind most of the decision making in her budding career. In high school, she sought to convince her parents to let her skip college and try to make it as an artist. 
"My parents were like, well, 'You have to go to college,' and I was like, 'No, no, no, I want to be Beyoncé,'" she jokes. "And they were like, 'No, no, no, you have to make money."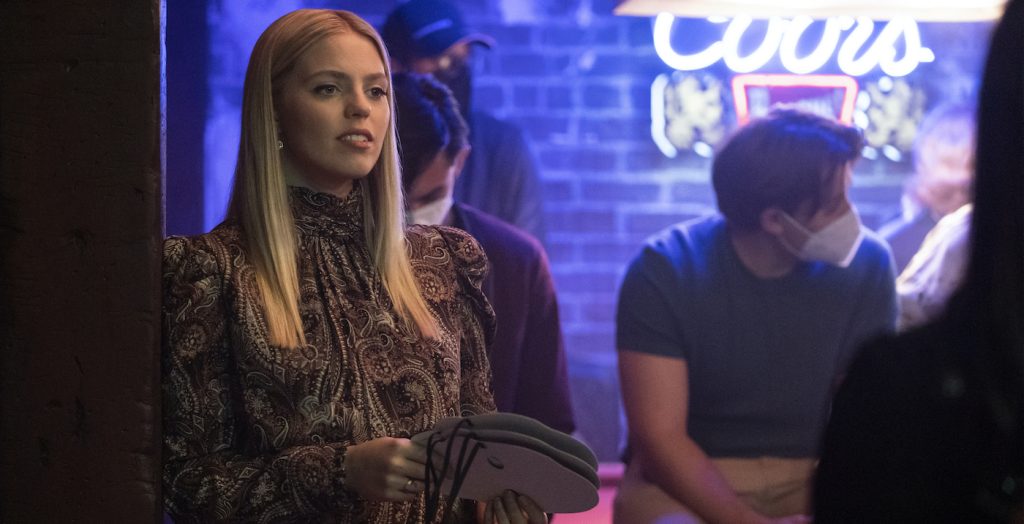 She continued making music anyway but wasn't making any money. And the consistent rejections by record labels and managers weren't helping her case. 
"I was basically just told, like, 'Look, we don't understand you,'" she said, recounting failed meetings she had with potential labels. "'We don't think it makes sense.' And so I honestly got very spiteful. And I was like, OK, I'm going to make you pay attention to me (I hope)."
She made up her mind that she needed to go to a performing arts high school after researching a West End star who got her start winning regional and national high school musical theater competitions. 
"I was like, well, music is in New York for me right now," she explains matter-of-factly. "So if I can do that and get a job working in New York or on Broadway, then my parents will let me not go to school, and I'll have a job, and I'll be able to make a name for myself."
And that's exactly what she did. 
In 2018, she won the Jimmy Awards — a national high school musical theater competition. A year later, she made her Broadway debut as Regina George in Mean Girls.
But when the pandemic hit, temporarily postponing her Broadway career, Rapp thought it was as good of a time as any to hunker down and work on her music, but her agents had other plans.
"My agents at the time were like, 'You should audition for this TV show,'" she said. "And I was like, 'I really don't think I'm cut out to do that.'"
Spoiler: she was precisely cut out to do that. She booked the role of the closeted queer mean girl, Leighton Murray, in Mindy Kaling and Justin Noble's HBO comedy, The Sex Lives of College Girls.
"And so now, I…am also an actor," she admits sarcastically, with the self-deprecating humor of someone who isn't used to bragging about themselves. 
With a phenomenal vocal range and a starring role on a hit HBO show, Rapp is still incredibly humble. She has a charisma and wit that is hard to pinpoint, and a down-to-earth personality that easily endears her to others. 
But despite her success, Rapp admits she has struggled with imposter syndrome. It's something she has made progress in overcoming, but said her initial transition from Broadway to TV was "intimidating." 
"I didn't think I was able to act even when I was on Broadway," she says. "So to me, I was still just so scared when I started working on the show. It was really intimidating. And I had a hellifide amount of imposter syndrome. And that's not to say that I don't anymore, but it definitely was a big part of my life for a really long time." 
On Sex Lives, Rapp's character has a very poignant storyline in Season 1: hiding her sexuality from herself and everyone around her, and struggling with the internal pressures she's facing in labeling her identity. It isn't until the season finale that we see Leighton finally start to embrace her identity.
Rapp has said in the past that she sees some of her own experience reflected in Leighton — something she confirms now that she uses to guide Leighton's choices and add context to her actions. 
"I've learned over time that the only way to do it right is to just try to be as myself as I possibly can be," she explains carefully. "So a lot of times, it's like not thinking about what I'm doing, and just doing it and executing it in the way that Reneé would…that's how Leighton will show up — just embellished a little bit."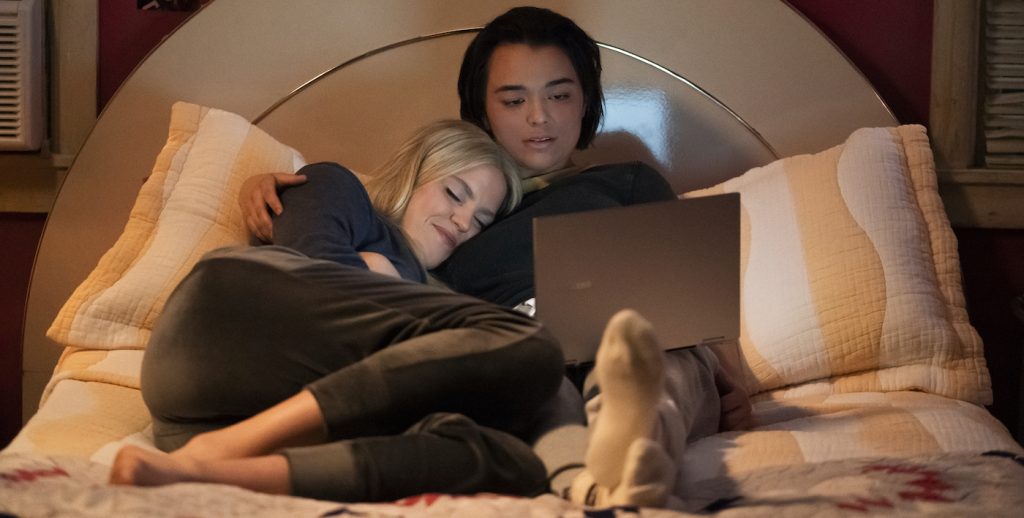 Because of her role and her openness about her own sexual identity, Reneé has become somewhat of a queer icon both on TV and on TikTok with her fans — a responsibility she does not take lightly. 
"I pay attention very specifically to what people say and to [how] people resonate with the character, because I want that," she says emphatically. "I'm not solely playing this character for myself."
Her biggest fear? Disappointing people, but especially her fans and the community she has built. 
"I truly, literally, don't want to disappoint people," she says. 
It's hard to imagine Rapp could ever disappoint her fans. She has amassed a TikTok following of 666,000 (and growing) who she frequently interacts with — answering questions about her music, the show, and posting hilarious behind-the-scenes clips of her and castmember Alyah Chanelle Scott (Whitney) on set.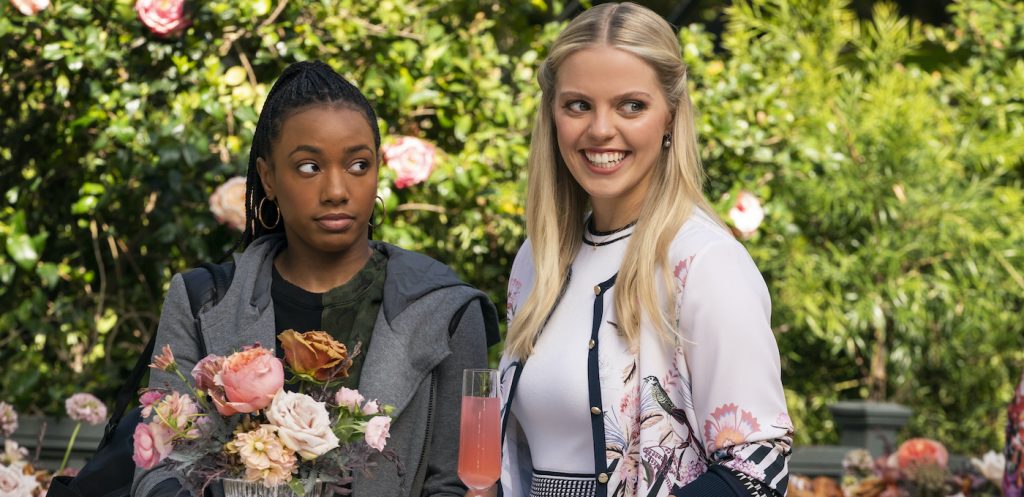 She loves that TikTok has given her such ease of access for direct communication with her fans. 
"I really feel like I am never understood unless I am singing,"  she says. "And I feel like Tik Tok is a perfect medium for me as not only a human being, but also, really importantly, to me as a songwriter, to be able to find that community and that sort of level of friendship because I feel like I'm fans of my fans."
There is a noticeable change in Rapp's confidence when she talks about music — she's comfortable. The passion she feels for her craft is practically pouring out of her. 
Maybe one day we'll be lucky enough to see Leighton sing a few bars on the show…
Reneé Rapp's debut EP, EVERYTHING TO EVERYONE comes out this Friday, Nov. 11. And Season 2 of Sex Lives of College Girls airs Nov. 17. 
For more on Warner Bros., HBO, and HBO Max, check out these stories:
"Black Adam" Editor Michael Sale Breaks Down That Epic Justice Society Fight
"The Penguin" Casts Cristin Milioti as Sofia Falcone
"House of the Dragon" Co-Creator & Co-Showrunner Ryan Condal on Season One & Beyond