New "Black Panther: Wakanda Forever" Images Arrive Day Before Premiere
Black Panther: Wakanda Forever will open wide, on thousands of screens, on November 11. The film has already received stellar reviews, with movie critics and those lucky enough to catch the scattered premieres across the globe marveling at director Ryan Coogler's rousing, soulful sequel. Wakanda Forever does something truly remarkable—it's a comic book movie that looks squarely at the loss of Black Panther himself, Chadwick Boseman, and delivers a meditation on grief and a thrilling superhero epic.
The new images give us fresh looks at some of Wakanda Forever's most crucial characters. We've got Letitia Wright's Shuri, T'Challa's brilliant sister, who is the frontrunner in almost everyone's mind to take over as the next Black Panther. We've got Michaela Coel's new character Aneka, a combat instructor in the Dora Milaje with feelings for one of the fiercest members of that vital Wakanda force, Florence Kasumba's Ayo. We've got the main image, featured above, of the Dora Milaje leaping into action. We've got Winston Duke's M'Baku, leader of the Jabari Tribe and one of T'Challa's most important allies from Black Panther. We also have our first still image of Dominque Thorne's Riri Williams, aka Ironheart, the engineer with Tony Stark-level genius. And finally, we have a new shot of Tenoch Huerta's Namor, the film's ostensible villain, the leader of the Talocan people, and one of the most formidable and longest-standing Marvel characters of them all.
The unthinkable happened in August of 2020 when Boseman passed away at just 43, and his Black Panther collaborators, especially Coogler, could have been forgiven for not seeing a way forward. Instead, they found a path toward making a movie that honored Boseman and, incredibly, delivers a moving tribute with all the action and excitement an MCU movie demands. There's nothing left to do now but see the film. Bring tissues.
Check out the new images here: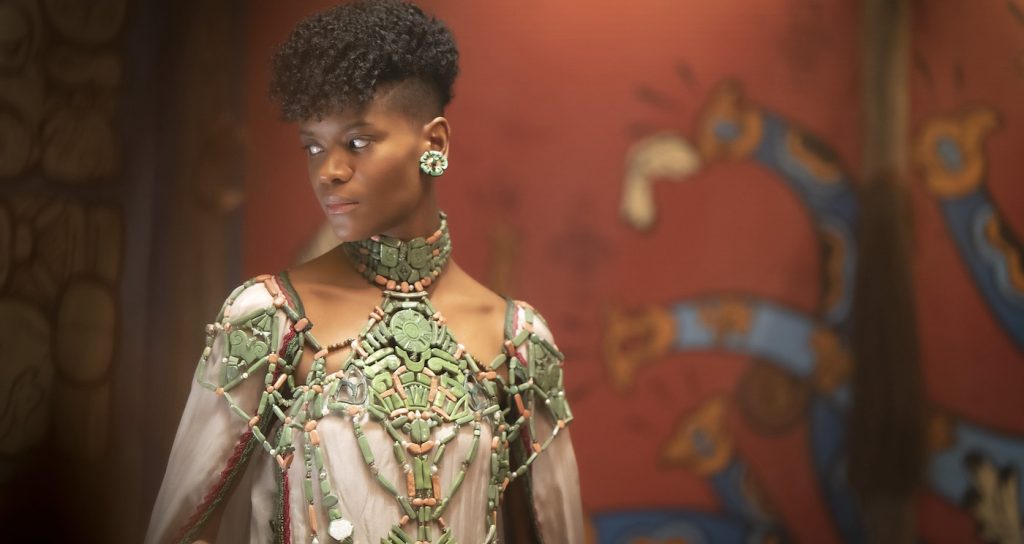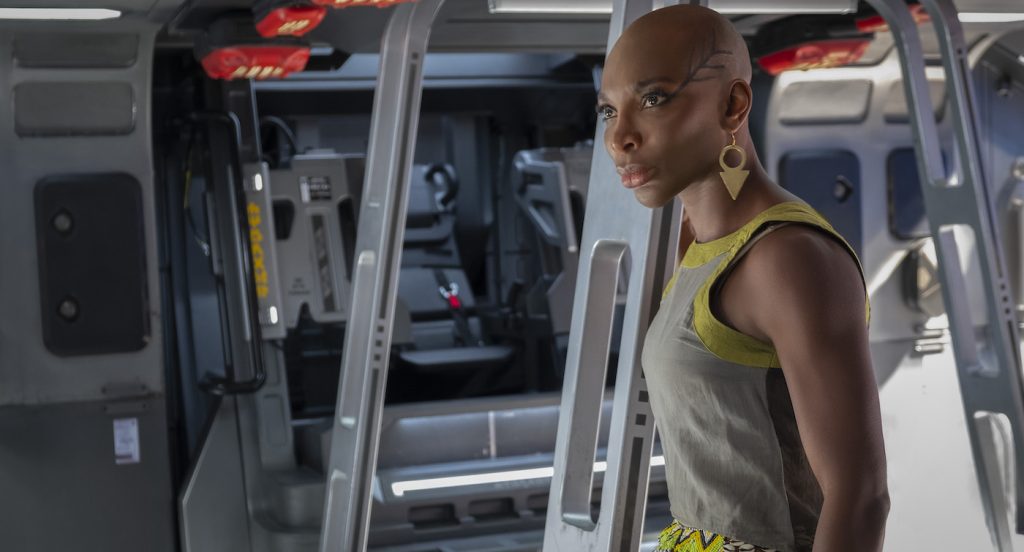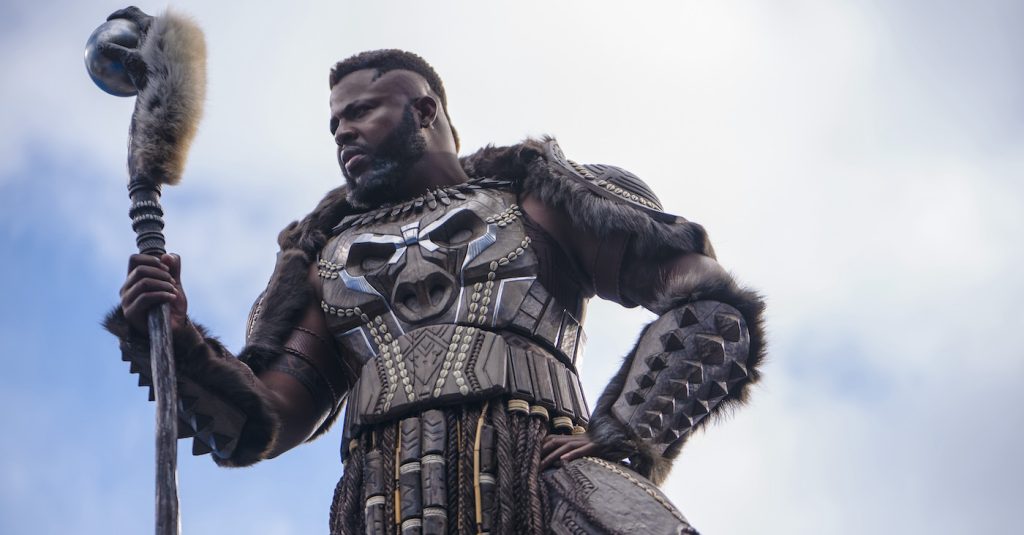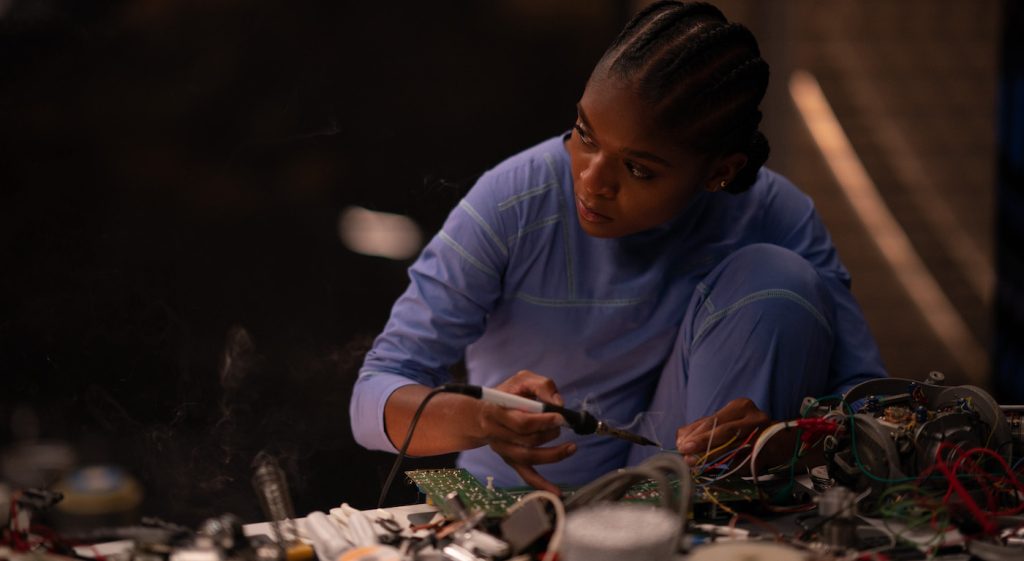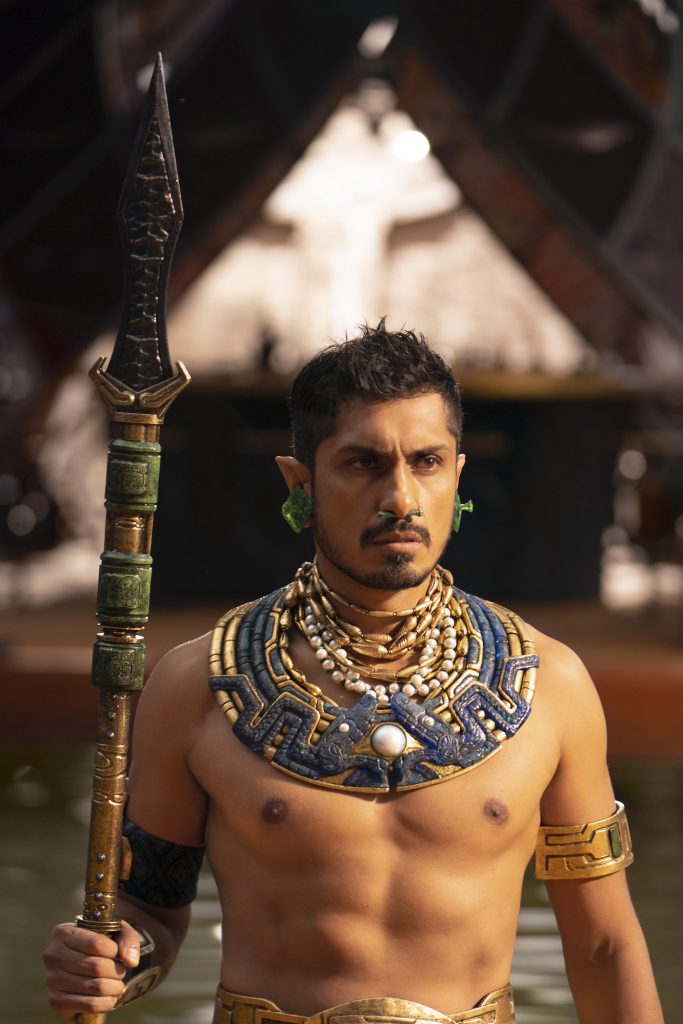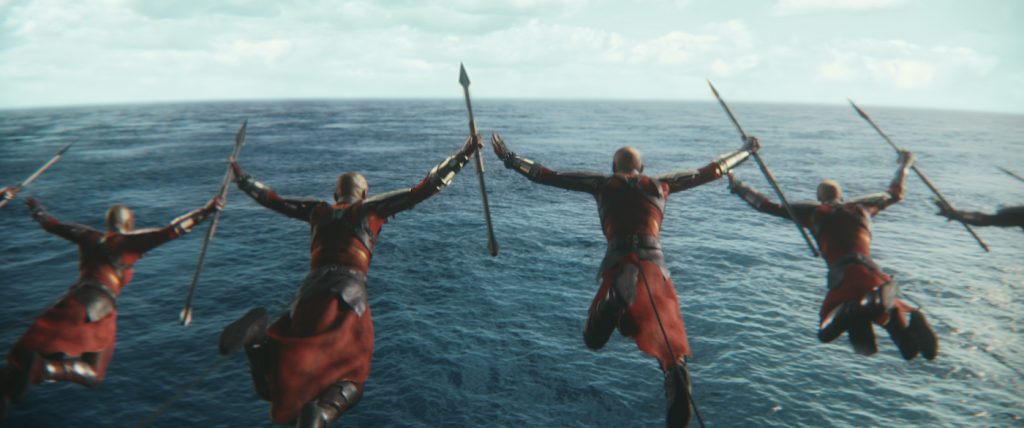 For more on Black Panther: Wakanda Forever, check out these stories:
"Black Panther: Wakanda Forever" Has Historic Premiere in Nigeria
"Black Panther: Wakanda Forever" Reviews Call Ryan Coogler's Sequel a Soulful, Rousing Epic
New "Black Panther: Wakanda Forever" Teaser Showcases Rihanna's "Lift Me Up"
Featured image: A scene from Marvel Studios' Black Panther: Wakanda Forever. Photo courtesy of Marvel Studios. © 2022 MARVEL.