"She-Hulk: Attorney at Law" Director Kat Coiro on Taking on The Trolls Head-On
For fans of She-Hulk: Attorney At Law, everyone can agree the last episode was quite a wild ride and something never seen before in the extended MCU. As per the comic book series, breaking the 4th wall is part of the She-Hulk tradition, and so it makes sense the filmmakers behind the show would go all out and incorporate that into creating a satisfying ending for Jen Walters. Embraced by critics, the show has built a strong fanbase, especially among women. By the closing credits of episode 9, "Who's Show is This?" the conflicts of the penultimate episode were nearly all resolved. The last show made the daring choice of addressing the troubling and misogynistic attacks women and people of color have to deal with when projects from Disney, Star Wars, and Marvel center on them.  
The Credits spoke to She-Hulk executive producer Kat Coiro, who also directed 6 of the 9 episodes, about how the She-Hulk team injected humor while speaking to the challenges women continue to face in the US and around the world. Coiro also muses about the show's improvisations and that famous twerk scene in episode 3 and reveals her appreciation for Marvel executive and powerhouse visual effects producer Victoria Alonso. 
Over the course of this season, what was your collaboration with Tatiana Maslany in grounding how Jen and She-Hulk experience being in the world? 
Tatiana has such a strong point of view and so much passion for this character. Everything was a conversation, especially in regards to what it means to represent a woman in her 30s, navigating modern life and navigating sexism, and just dealing with some of these huge violations that happened to Jennifer Walters, like having the tape reveal and getting jumped in the alley. These are very serious things that every woman understands. We really wanted our female audience to be seen in a way that maybe they haven't before in the comic book genre, and at the same time, we want to be entertaining and fun, not be the driving force, but be something that leaves people thinking, and so we were always talking about those ideas.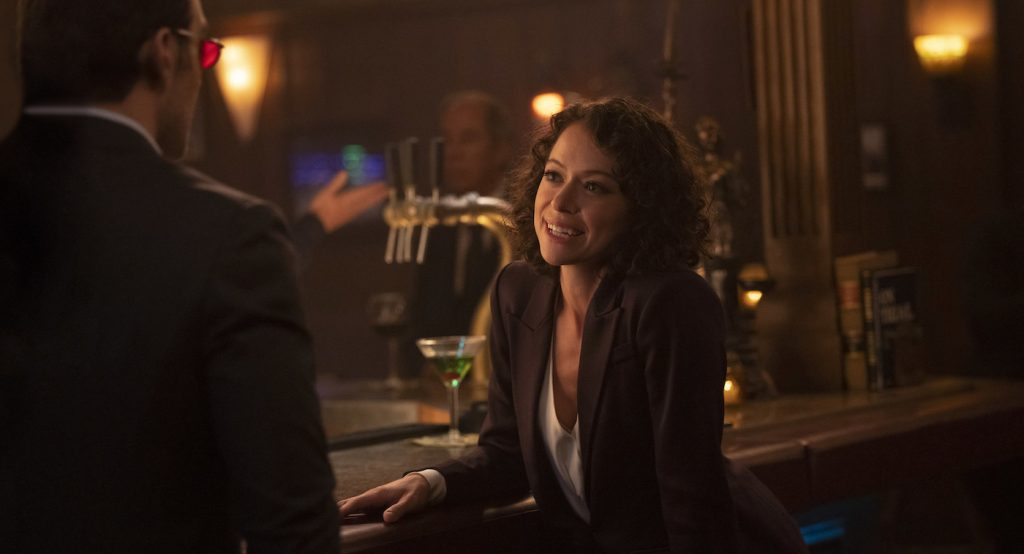 For a comedy, there's a lot about the challenges of living as a woman, as you mentioned. 
As women, we have all experienced these negative aspects of life, and I think we all know that you have to have a sense of humor about it because if you don't, life becomes unbearable. It's something that we constantly have to deal with, and so I think looking at it through the female lens automatically means looking at it with humor because otherwise, it's too difficult.
Malia Arrayah is credited as an "On-set She-Hulk reference." You've said she helped ground the look of She-Hulk. Can you explain how that worked? 
It is a hugely important aspect. Early on, a lot of the questions had to do with She-Hulk's physicality. Why isn't she bigger? Why isn't she savage? Why isn't she like Hulk? One of the driving factors in the creation of She-Hulk was that she could fit into a regular human setting. She could go to work at a regular law office, and she could go on a date at a regular restaurant. Having Malia as our reference was really important because she's a beautiful, tall woman, and we always wanted She-Hulk to have those very human proportions. She was just an amazing reference overall, like when we'd have her sit in a chair and see that she might be 6'7″, but she doesn't look that different when she's sitting down. Tatiana also watched her walk across the room to get a sense of how fast she had to go in her mo-cap suit.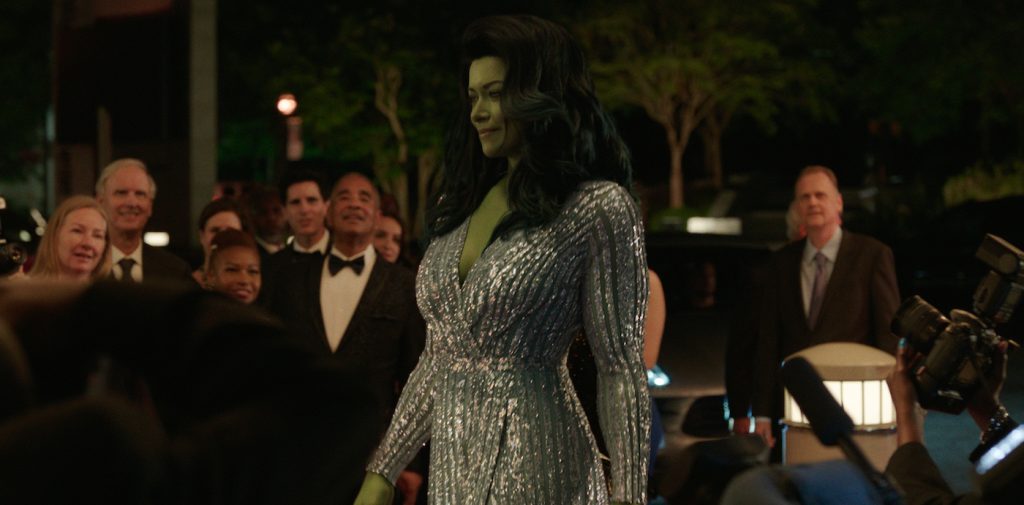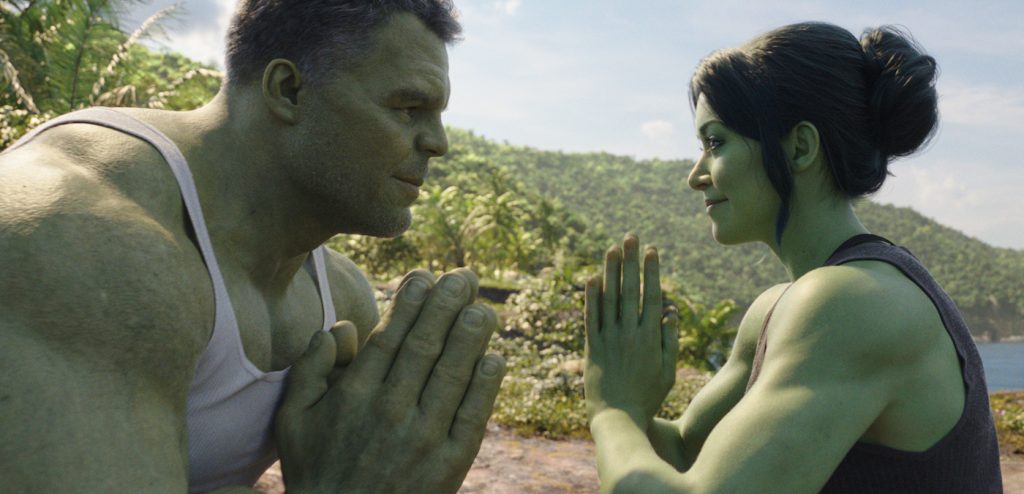 Where do all the easter eggs and fan tidbits come from? Are they decided in the writers' room?
There are so many easter eggs, and a lot of them were scripted. And then a lot of them come organically, you know, once we start putting together our storyboards and our pre-visualizations. And, so many of them come from Kevin [Feige, Marvel Studios president]. This now all takes on a different meaning now that people have seen the finale when I say that Kevin is very hands-on and very involved, and a lot of the internet connectivity of the Marvel properties comes directly from him. I am not referencing the bot but the real Kevin Feige.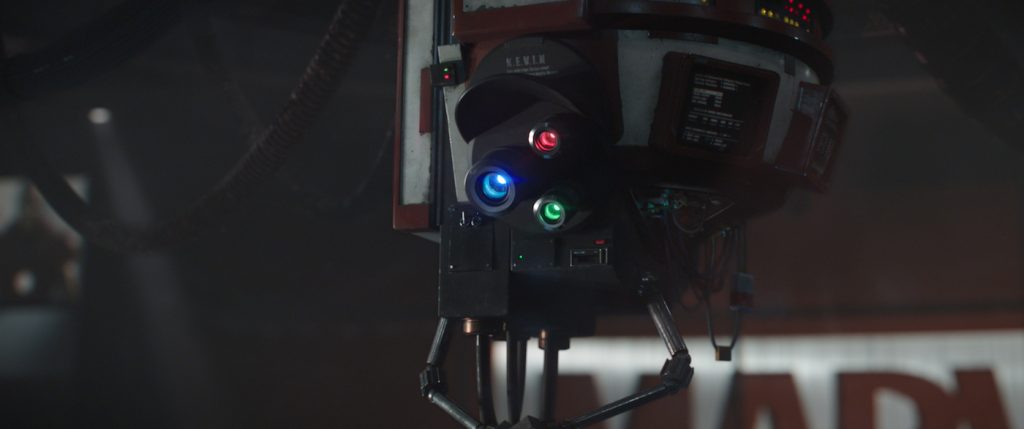 It would have been equally cool to call the bot Victoria because Marvel producer extraordinaire Victoria Alonso has a huge influence on all things Marvel. There are some great improvised moments in She-Hulk, not least the scene between Madissyn and Wong with the popcorn and yak milk. How often did those kinds of moments wind up on screen? 
It's so much easier to do improv when you have two human beings and you're not dealing with a CGI character. That's not to say that Tatiana doesn't have her moments of improv, but yeah, Patty Guggenheim and I have worked together many times and think she's a comedic genius. We happened to have about 30 minutes extra on our day, and I actually sent someone from set to my home to pick up that purple hoodie that she wears because we only had one costume, and I wanted to feel like some time had passed. It was my daughter's, and it was on the floor of her bedroom, and I got it and put it on Patty, and we improvised that little scene. Another moment that was put together at the last minute was Megan [Thee Stallion] and Tatiana twerking because we got Megan and as scripted she had no scenes with She-Hulk, but Tatiana is the world's biggest Megan Thee Stallion fan, so at the very last minute, the writers put together that little scene, and then they ended up twerking, and Tatiana is really good twerker. I want the world to know. I hope they release the behind-the-scenes footage where you can see her in her mo-cap suit twerking. That's my request.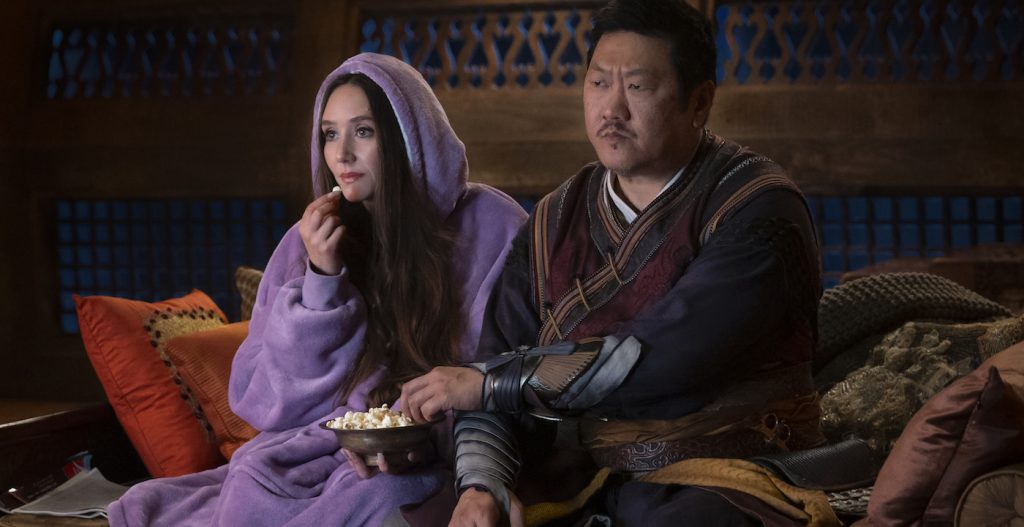 In the last episode, there's a moment where She-Hulk is quoted as saying, "People have to be held responsible for their actions. The message we're sending is that if you attack, harm, or harass innocent people, I'm coming for you." This felt like a direct message to the many trolls that disparage actors, directors, and films that are led by women or people of color in Marvel, Star Wars, and Disney films. What was the discussion around that?  
Well, we always knew that we were going to come under fire just by seeing how properties like this have been treated. The fact that we push it really far, we knew that the trolls were going to come after us.  What's so funny is because we address the trolls head-on, and literally, Intelligencia becomes kind of our big bad; I have found that the negative comments have petered off because it's like now, if you do that, you're playing right into our hands. We anticipated you doing it, so yeah, go ahead and call me a horrible name. I knew you were going to do that.
What are you taking away from this project that will benefit you in your future work?
Well, you brought up Victoria Alonso. I am obsessed with Victoria, and I learned so much from her from a VFX point of view and having your visual effects really be tied to emotion and story. I think part of what makes her Victoria is that, even though she's so technically proficient and she's been doing this for so many years, she still approaches the VFX from a very visceral, emotional place. I'm working right now on The Spiderwick Chronicles, which is a big, epic, young-adult fantasy series. It has a lot of visual effects, and I've learned so much from her about making sure it's tied to the story, and grounding it emotionally.
All episodes of She-Hulk are currently streaming on Disney+. 
For more on all things Marvel Studios, check out these stories:
New "Black Panther: Wakanda Forever" Teaser Offers a Closer Look at the New Black Panther
Harrison Ford Joins the MCU With Role in "Captain America: New World Order"
Marvel's "Werewolf By Night" Review Roundup: A Bloody, Creepy Horror Film With a Marvel Twist
Featured image: (Left): Tatiana Maslany as Jennifer "Jen" Walters/She-Hulk in Marvel Studios' She-Hulk: Attorney at Law, exclusively on Disney+. Photo courtesy of Marvel Studios. © 2022 MARVEL.