New "Black Adam" Images Showcase Dwayne Johnson's Thunderous Arrival to the DCEU
We know the core details of Black Adam's backstory thanks to both the comics and, more crucially, the teasers and trailers that Warner Bros. has released thus far. Black Adam (Dwayne Johnson) was born a slave, executed, and resurrected by his son's sacrifice. This is an antihero as powerful as any member of the Justice League (or the Justice Society, who we'll get to in a minute), possibly even more so. What's more, he's angry. Awoken after 5,000 years of slumber, Black Adam will depict an antihero with ancient ideas about how one delivers justice and more power than anyone he comes into contact with knows how to handle.
Warner Bros. has revealed a slew of new images which give us a closer look at some of the people Black Adam is about to cross paths with, most notably the Justice Society. Led by Doctor Fate (Pierce Brosnan), the Justice Society includes its own potent do-gooders; Hawkman (Aldis Hodge), Cyclone (Quintessa Swindell), and Atom Smasher (Noah Centineo). All of them are depicted below. Each of them will have to come to terms with the way Black Adam handles his business. 
The new images also include looks at Adrianna (Sarah Shahi) and Karim (Mohammed Amer), two regular folks who will get swept up in Black Adam's story.
This movie has been a long time coming, and at long last, we're just a few weeks away. We'll finally see how massive of an impact Dwayne Johnson's arrival on the DCEU scene is and how Black Adam will fit into that interconnected ecosystem of superheroes. We know one thing for certain—Black Adam and Shazam will meet, on screen, in an epic clash. 
Check out the new images below. Black Adam arrives in theaters on October 21.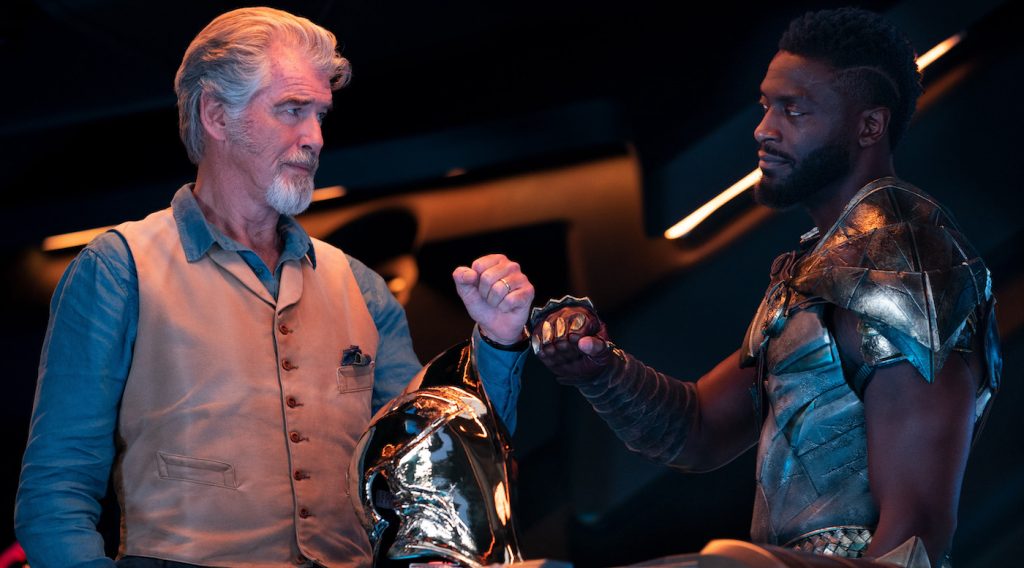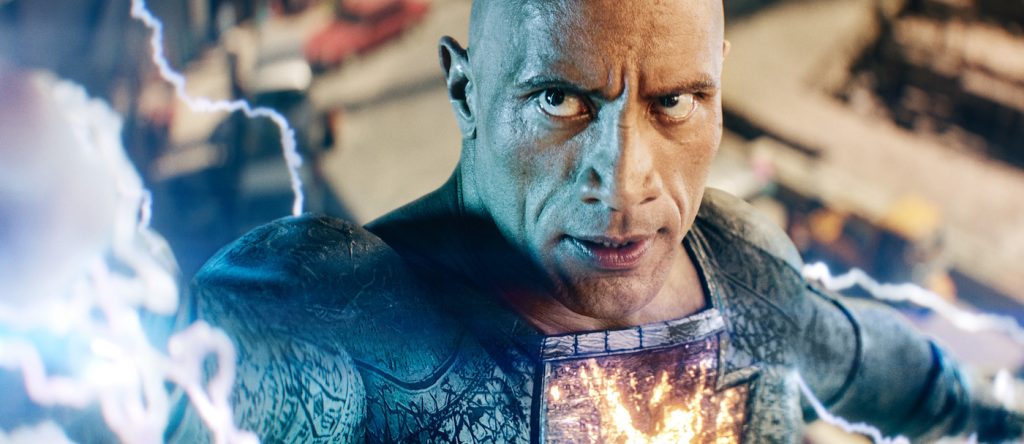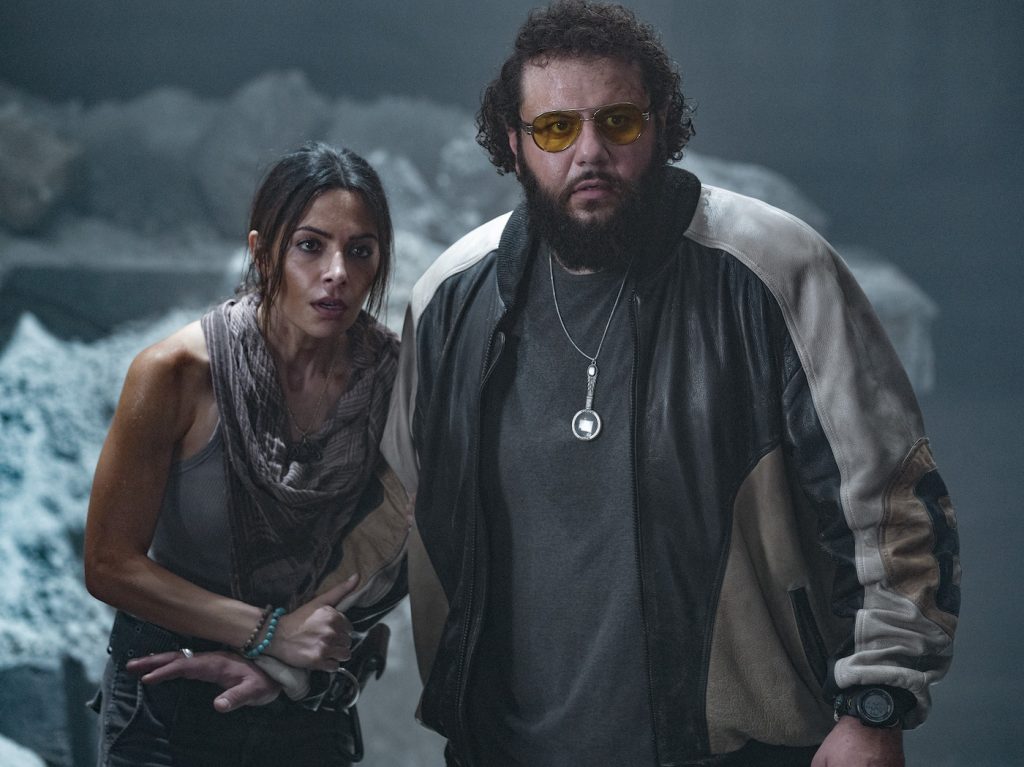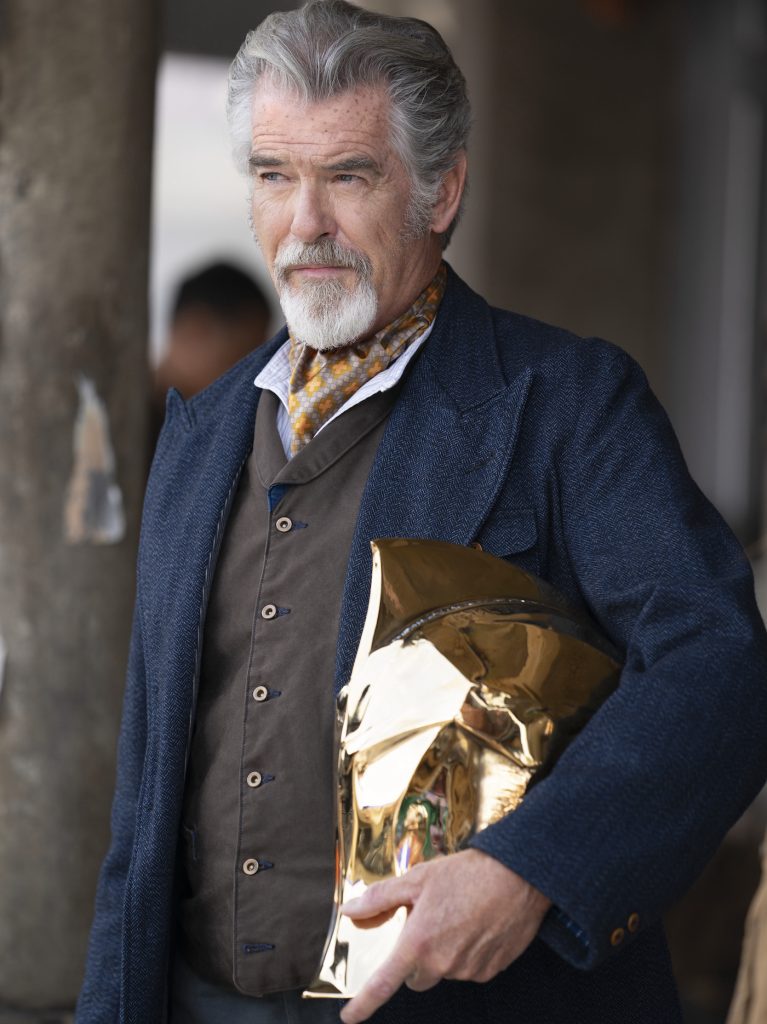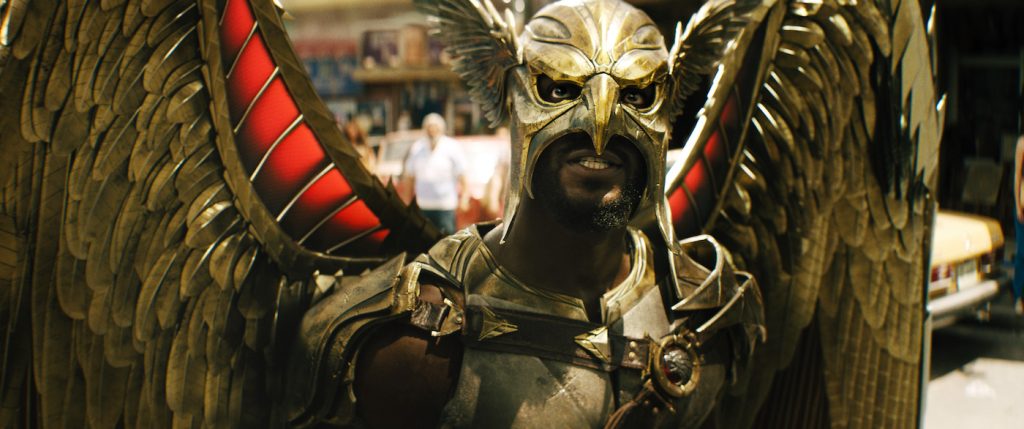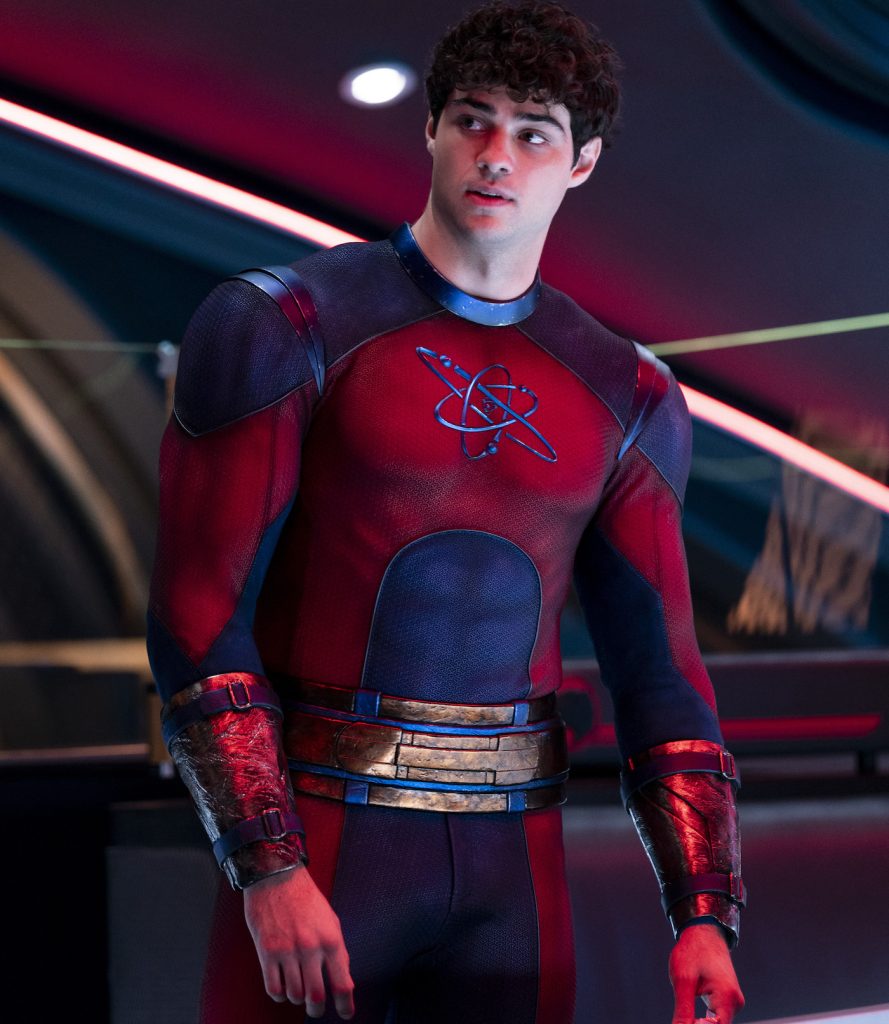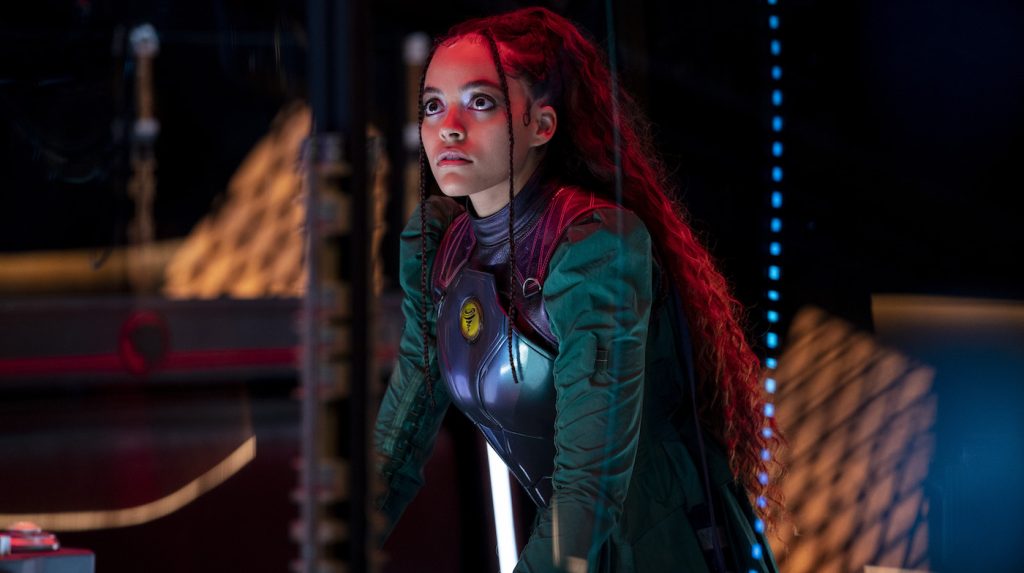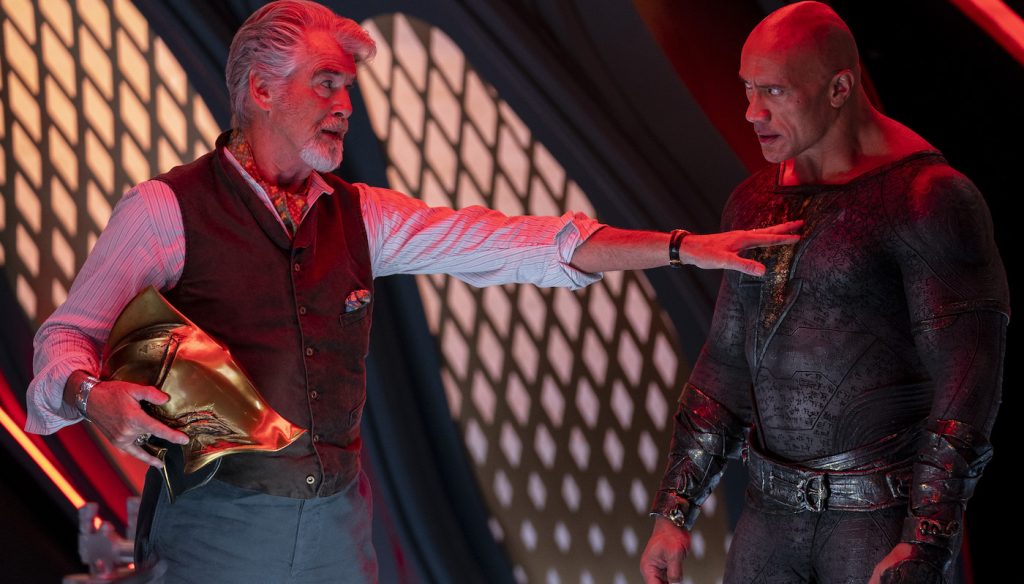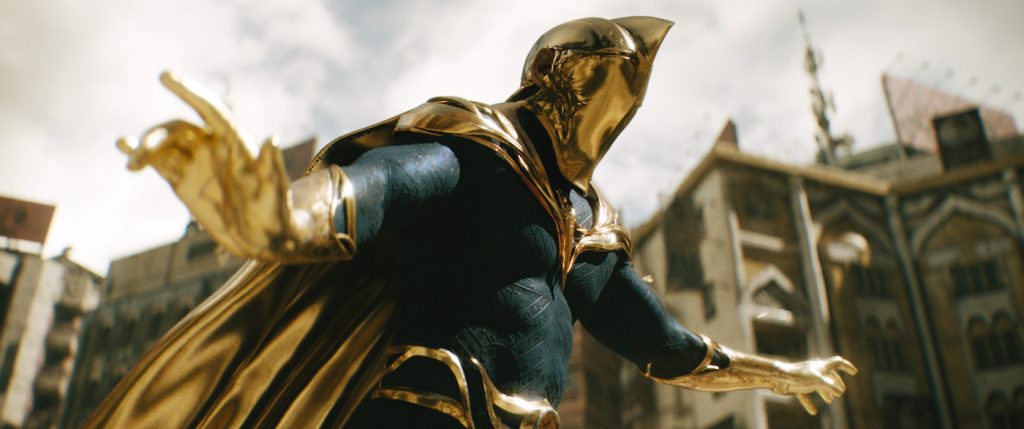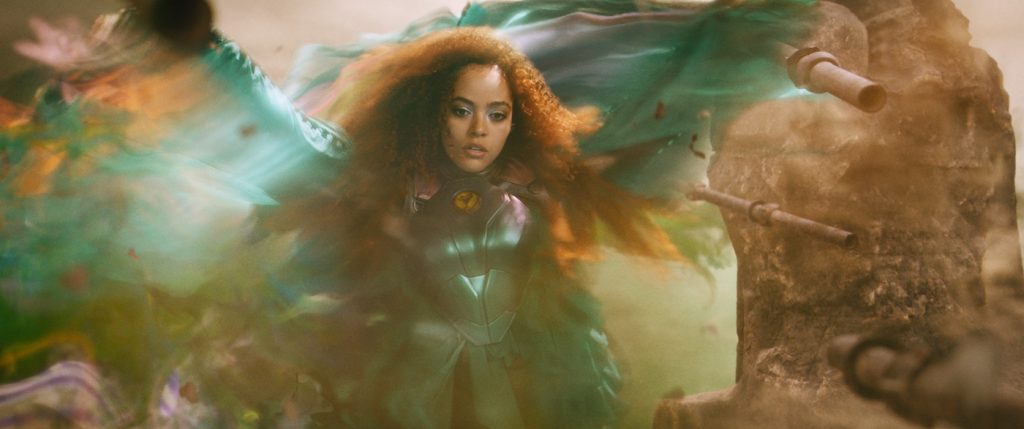 For more on Black Adam, check out these stories:
New "Black Adam" Teaser Opens With a Nod to Batman, Superman & More
Second "Black Adam" Trailer Reveals Dwayne Johnson's Cursed Superhero
New "Black Adam" Sneak Peak Brings Out the Beast in Dwayne Johnson
Featured image: Caption: DWAYNE JOHNSON as Black Adam in New Line Cinema's action adventure "BLACK ADAM," a Warner Bros. Pictures release. Photo Credit: Courtesy Warner Bros. Pictures