"Black Panther: Wakanda Forever" Reveals New Poster & New Image of the Atlanteans
A beautiful, somber new poster has arrived for Black Panther: Wakanda Forever. 
The new poster pays tribute to Chadwick Boseman, who passed away at the age of 43 in August of 2020, cutting off a spectacularly bright career. Boseman, of course, was Black Panther, playing T'Challa in Ryan Coogler's game-changing 2018 smash hit Black Panther. The new poster reveals T'Challa's iconic Black Panther mask and claw necklace, set against a dark black background, in an understated yet sublime tribute to the fallen hero.
Check out the full poster here: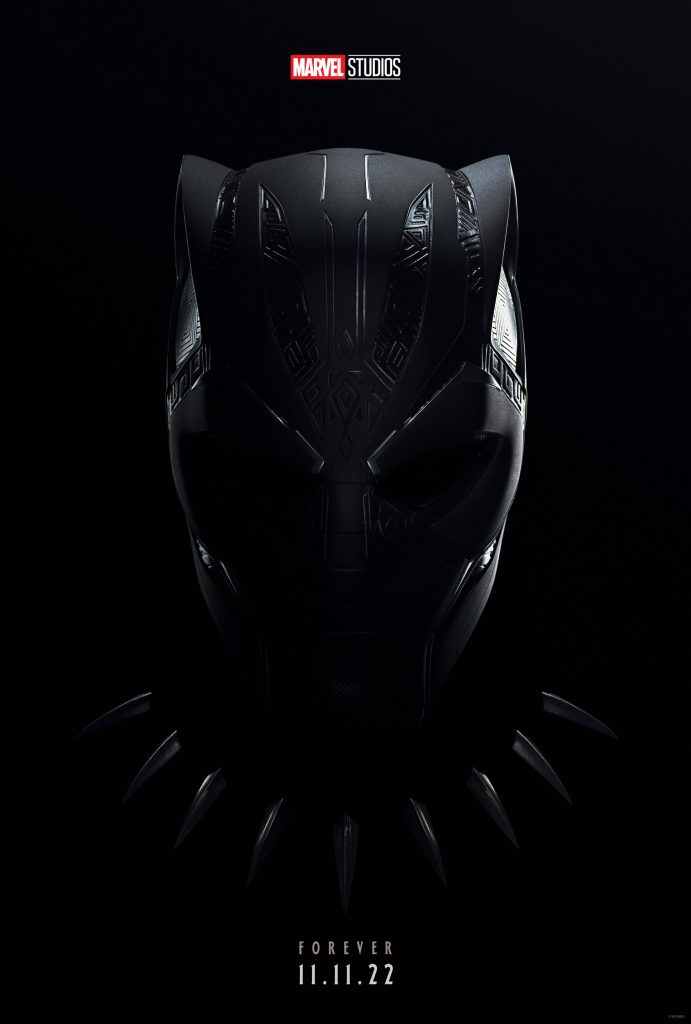 Black Panther: Wakanda Forever will find the remaining heroes of Wakanda, including his mother Ramonda (Angela Bassett), his sister Shuri (Letitia Wright), Nakia (Lupita Nyong'o), and M'Baku (Winston Duke) facing an uncertain future now that their king and leader is gone. We learned about the threat they'll face in that first trailer, revealing Namor (Tenoch Huerta) and his people, the Atlanteans, moving in on a wounded, grieving nation. A new image released by Marvel Studios reveals a few of Namor's allies, but before we get to it, a brief bit of background on who this new threat is.
While Namor might not be a household name—yet—the character is one of the most storied antiheroes in the Marvel canon, first appearing on the pages of a comic back in 1941. In the comics, Namor the Submariner is a half-human, half-Atlantean ruler of the undersea kingdom of Atlantis. Possessing superhuman strength, Namor can fly through both the ocean and the air, he can speak telepathically to marine animals, and has a history of being both friend and foe of nearly every major Marvel hero, from the X-Men to the Fantastic Four to the Avengers, as well as some pretty ferocious battles with Black Panther and the Wakandans. He might sound like Aquaman to you, but Namor predates Aquaman by three years. He's a force to be reckoned, and in his new MCU iteration, his backstory and culture will be richer and more specific. In Black Panther: Wakanda Forever, Namor's influences will include Mayan and Aztec cultures, and Huerta, who broke out in Narcos, is of Aztec and Purépecha origin.
The new image shows us a few of Namor's Atlantean warriors, led by Attuma (Alex Livinalli) and Namora (Mabel Cadena). The MCU version of Namor and his fellow Atlanteans will focus not only on what separates them and makes them antagonists of the Wakandans but also on how their own rich cultural heritage informs their decisions. As Huerta said at Disney's D23 expo, Namor and the Atlanteans have much in common with the Wakandans.
"You will see them in a light of … confrontation. We don't get along. But, it's funny, in the end, they have too much in common," Huerta said. "It portrays what is happening here in the States, from my perspective, between the minorities of this country. I think at some point we need to join together and create that different thing."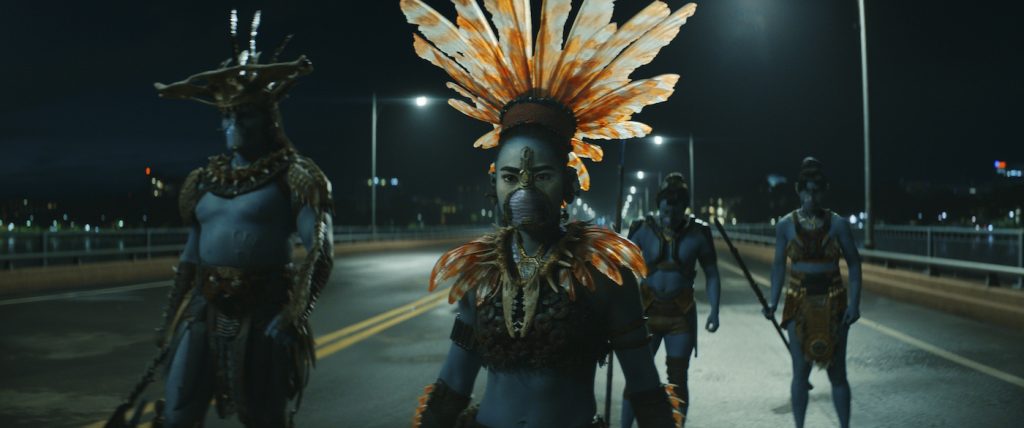 Needless to say, Black Panther: Wakanda Forever is one of the most eagerly-anticipated films of the year, and it's right around the corner—it hits theaters on November 11.
For more on Black Panther: Wakanda Forever, check out these stories:
"Black Panther: Wakanda Forever" Stars Winston Duke & Tenoch Huerta on the Emotional Sequel
New "Black Panther: Wakanda Forever" Images + Synopsis Reveal Villain Namor
Listen to "Black Panther: Wakanda Forever" Prologue Soundtrack With Tems' "No Woman, No Cry"
"Black Panther: Wakanda Forever" Trailer Explodes With 172 Million Views in 24 Hours
Featured image: BLACK PANTHER: WAKANDA FOREVER. New theatrical poster. Courtesy Marvel Studios/Walt Disney Studios.