Marvel Studios Casting Director Sarah Finn on Finding the Heroes & Villains of the MCU
As we've done for the past few summers, we've compiled a few of our favorite interviews to highlight in this last week of August. This is by no means a comprehensive list, but a little taste of some of the great conversations we've had during these hot summer months. Bring on sweater season. 
She's arguably the most powerful casting director in Hollywood, working alongside Marvel Studios President Kevin Feige and his team along with numerous directors to populate 28 superhero movies that have so far earned more than $25 billion at the box office. Her name is Sarah Finn. She majored in Theater Studies at Yale, moved to Los Angeles and cast the Oscar-winning Crash. Then, in 2006, Finn got a call to meet with Feige about a little thing called Iron Man. Finn says, "Had I known at the time the path I was about to be walking down, I would have been a lot more nervous!"
Finn, speaking from Los Angeles, described her most recent collaboration with filmmaker Taika Waititi on Thor: Love and Thunder, explained how Oscar winner Christian Bale wound up playing the film's villainous Gorr, pondered the pros and cons of top-secret casting, and talked about diversifying Marvel's ever-expanding cinematic universe. 
Thor: Love and Thunder is such a fun ride; I have to imagine it must have also been fun to cast the picture with writer/director Taika Waititi.
Yes. I also worked with Taika on Thor: Ragnarok, and it's always fun, sometimes too much fun. If your biggest challenge of the day is to get through meetings and actually accomplish something and not just laugh all the time, that's a good situation to be in. Taika's a force of nature where there's always a whirlwind of ideas, and he's so open to playing around, visualizing things, and working with actors. Often, he'll jump in and just start reading with them. Everybody just has to try and keep it together.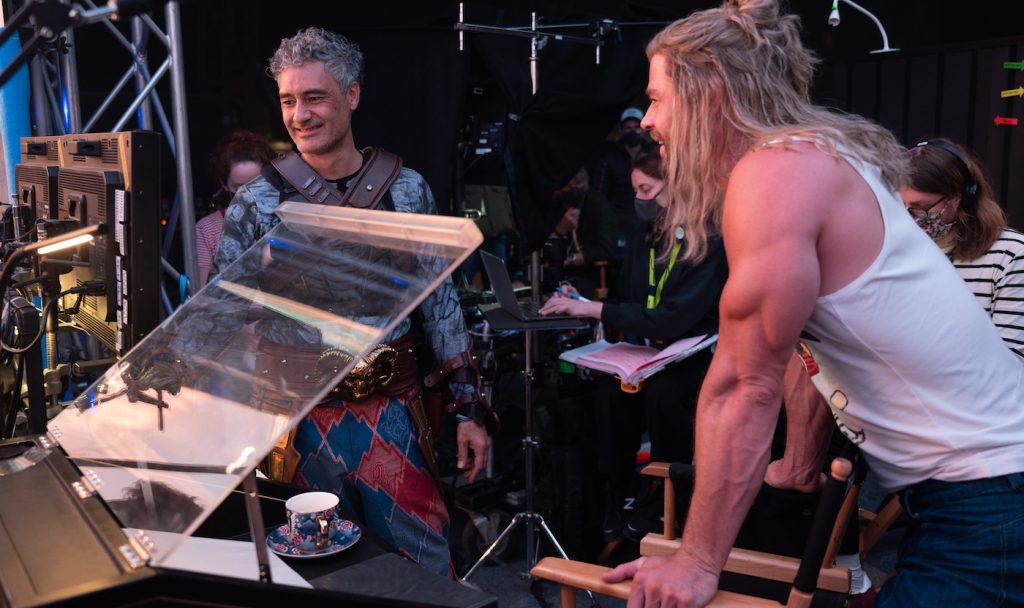 Getting Christian Bale on board to play Gorr in Love and Thunder was a huge "get." How did that happen? 
Getting Christian was a coup, and it speaks to one of Taika's strengths as a filmmaker: he has this hilarious sensibility, but underneath, there's also something much deeper and heartfelt in his work. With a villain like Gorr, you want to understand the trauma, the pain from which the evil is born, so to have someone of Christian Bale's caliber embrace that was a dream come true. 
So you arranged for Christian Bale to meet with Taika? 
At that level, it's really about putting artists with artists, so Christian coming on board was really about his connection with Taika and coming at this [role] with spirit and passion. And of course, Kevin Feig and Louis [D'Esposito], Victoria [Alonso] at Marvel were very involved too when it comes to the vision, so they'd also be creatively on board when we're setting those meetings.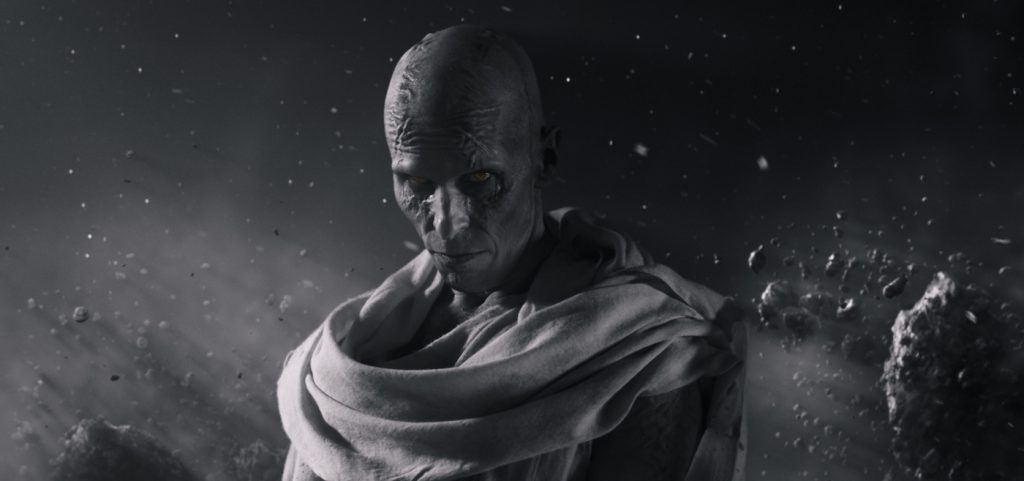 Natalie Portman returns as Jane Foster after skipping Thor: Ragnarok. How did you guys get her back into the fold? 
I think with Natalie, there was always a desire to have her back, but we needed something special, something meaningful for her to do. It became about Taika going to Natalie and basically saying, "Here's what I'm thinking. How does that sound?"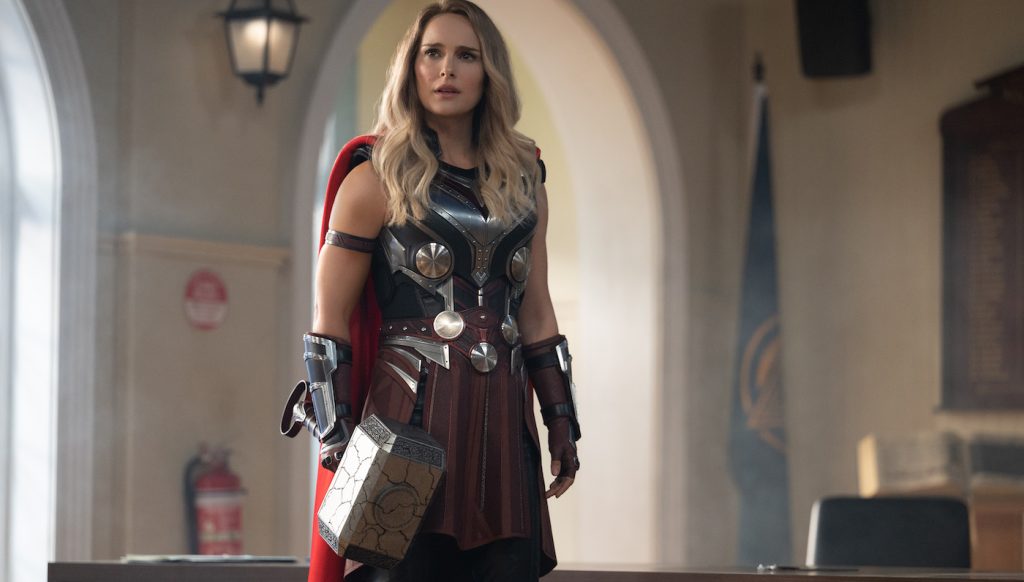 You first joined forces with Marvel in 2006 to cast Iron Man, which set the whole MCU juggernaut in motion. Do you remember your first encounter with Marvel Studio's defacto mastermind Kevin Feige?
I remember it all! I was kind of a geek, I have kids and we'd watched Fantastic Four. When I walked into my first meeting with Kevin, I saw a Dr. Doom [statue] in the conference room. "Oh, I've seen that movie thirty times!" From there, we just kind of connected. Our tastes were similar, and the ideas I had seemed to resonate, like when I'd bring up actors who were kind of different. Robert Downey Jr. wasn't an obvious action star, but being in that room with Kevin and Jon [Favreau] in that conversation, we had the idea that Robert could be great. And Jeff Bridges [as villain Obadiah Stane]. I remember going to the Marvel offices early on, and someone sort of ribbing me, saying, "Are we only looking at Academy Award-winning actors for these movies?"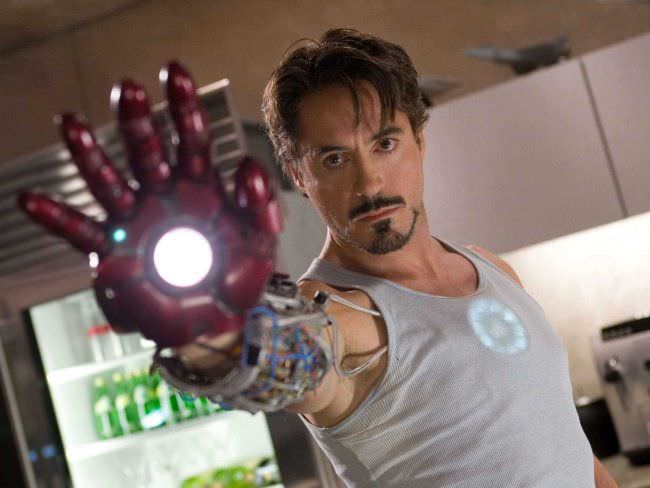 You have so many film and TV projects in various stages of progression at any given time. How do organize all your casting ideas?
I'm very visual, so it always helps me to go to the art department to look at character design and wardrobe, as well as the words of the script. Because we're rarely in the same room anymore, we do virtual corkboards, which are good indicators of where the whole ensemble might be headed. For a while, I had a screen in my office that I could pull down over my [corkboard] if anybody came into the office because everything was so confidential. [laughing] My poor staff got tired of taking all the push pins out all the time and cleaning off my wall.
Because those casting options were considered top-secret?
And often, the people we cast are not announced for a year. Like Brie Larson was cast as Captain Marvel well before she was announced at Comic-Con.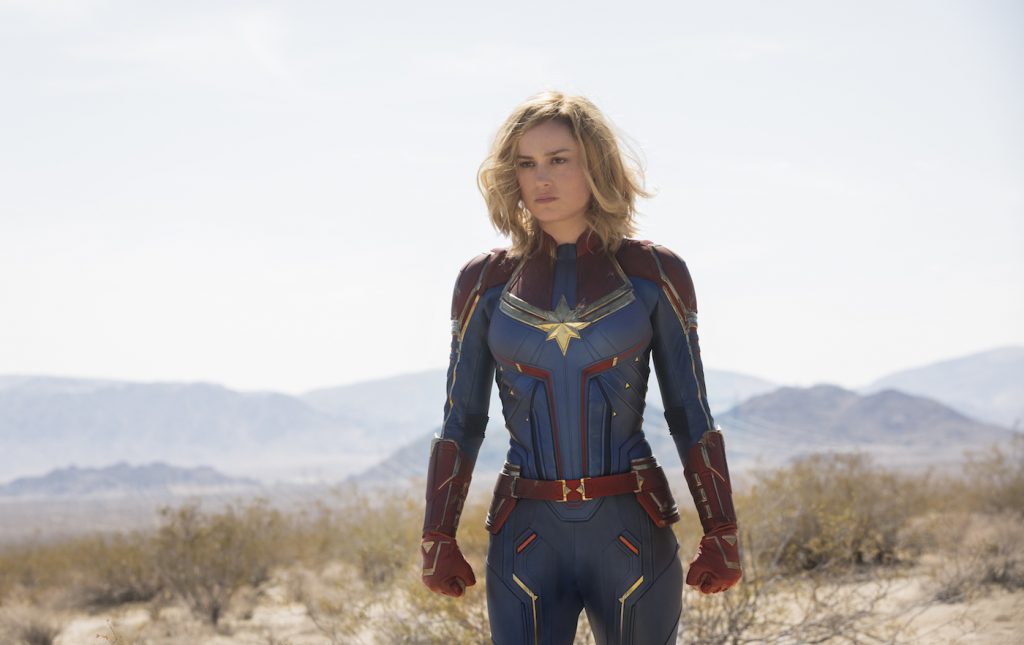 That level of secrecy extends to scripts, which are generally not shared with actors when they're being considered for a Marvel role. Does that kind of secrecy hinder or inspire your work?
Both: It hinders in that many actors are material driven. It's often a real courtship to bring an actor to a place where they're comfortable making that leap of faith. The flip side is that there's also a lot of freedom. Often — and this is where my background in theater is helpful — we come up with a piece of material that encapsulates the essence of a character or emotional beats we're looking to represent. I'm not saying it's Clifford Odets, but we try to find something that allows actors the freedom of just being expressive and creative.
But not a scene from the actual script. Can you give an example?
Casting the new Peter Parker for Spider-Man, we wanted to see as many people as possible, which ended up being in the thousands. So the piece of material we had them read was from [1985 comedy] Weird Science. 
Weird Science! 
On the initial rounds.
How do you go from there to narrow down the choices? 
At a certain point, we get into in-person auditions and interviews with the director. We went through seven auditions with Tom Holland. In the final rounds, we had a much smaller group of actors who had the actual script pages, but that was not something I could have shared with 2000 people a year earlier.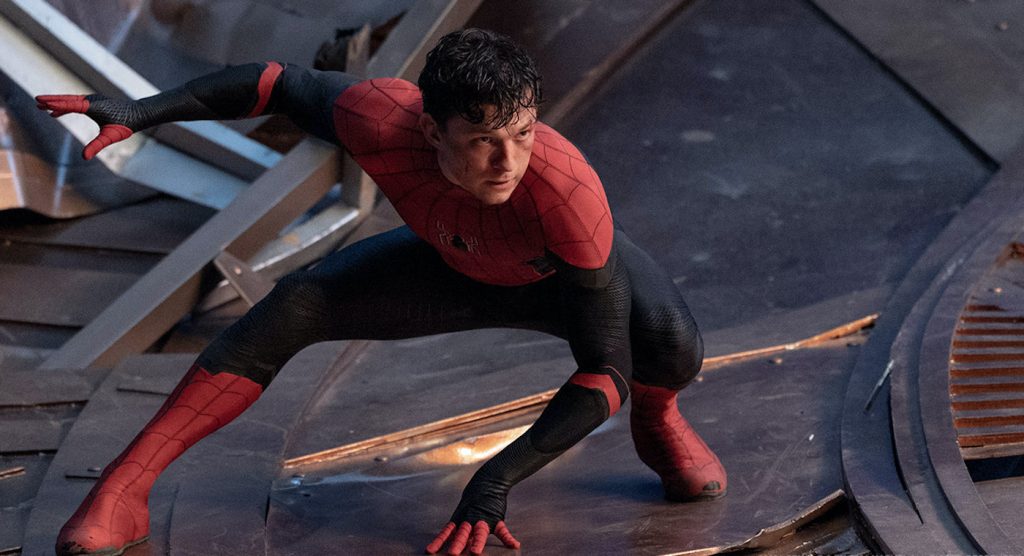 Compared to the first few Marvel movies, it's interesting to see how the Marvel Cinematic Universe, most spectacularly with Black Panther, has gained momentum on the diversity front by including more people of color, more women, and more culturally specific points of view. Has that been an intentional effort on your part?
You're absolutely right in calling it momentum. It is momentum. Ten years ago, when we cast the first Thor, there was a bit of a reaction to casting Idris Elba as Heimdall. We really pushed and made an active effort to increase representation and diversity by willfully changing some of the characters and casting the best actors, like Tessa Thompson as Valkyrie [in Thor] and on and on. By the time Spider-Man came around, nobody batted an eye when we cast Zendaya or when we cast Jacob Batalon as Ned. Now the wind is at our back, and the material is coming from diverse writers and different perspectives. We looked for a Pakistani Muslim female teenage superhero in Ms. Marvel. Ironheart stars the Black character Riri Williams. There's America Chavez [in Doctor Strange in the Multiverse of Madness]. And let's not forget Alaqua Cox. She's playing Echo, the next comic book character we're doing, who's native American and deaf. 
How do you go about finding next-generation talent like the folks you've just mentioned?
That's the million-dollar question. My work ethic is to start with the widest possible talent pool, so we spend a lot of time watching tapes. A lot, a lot of time watching tapes. And doing research. And really listening and digging deep, going to cultural organizations and film festivals, speaking to directors, looking at everything we can think of because you never know where you're going to find your next discovery.
What's a favorite audition tape from an actor you'd never heard of before?
Let's talk about Iman Vellani, whom we cast as Kamala Khan in Ms. Marvel. Her first audition tape was joyous, delightful, fresh, original, intelligent, and full of life. That audition instantly lodged in my brain: "She could be our Kamala."
Many Marvel projects, including the Avengers and Guardians of the Galaxy franchises, draw their power from the strength of an ensemble. How do you know which actors will work well together and generate chemistry on screen? 
The interesting thing about casting is that you're talking about intangibles – – the sensibility, the life force, the wit, the connection an actor might have with the director, their history with the comics – – or not! We've encountered actors who have never seen a Marvel movie! 
Do you organize in-person "chemistry reads?"
We've had many situations where we bring actors together in a room and let them do a scene so we can see how they connect. I'm trying to think of something that's not spoiler-y. Chris Pratt and Dave Bautista as Star-Lord and Drax. 
Do any others come to mind?
And we had Tom Holland do a chemistry read with Robert Downey Jr. because that was going to be a really important relationship. We needed a young actor who wouldn't be intimidated by Downey and could toss it back and forth. In both of those cases, it was very helpful to see the actors in the room. We don't always have that luxury, so then it becomes about finding common ground: does the actor have a curiosity and willingness to come into the sandbox and play in this world? 
For more on Thor: Love and Thunder, check out these stories:
"Thor: Love and Thunder " Costume Designer Mayes C. Rubeo on Dressing Gods & Goddesses
"Thor: Love and Thunder" Hammers Out Franchise-Best Opening Weekend
The Simple Solution to Making Natalie Portman 6 Feet Tall in "Thor: Love and Thunder"
Featured image: (L-R): Marvel Studios' AVENGERS: ENDGAME. L to R: Hawkeye/Clint Barton (Jeremy Renner), War Machine/James Rhodey (Don Cheadle), Iron Man/Tony Stark (Robert Downey Jr.), Captain America/Steve Rogers (Chris Evans), Nebula (Karen Gillan), Rocket (voiced by Bradley Cooper), Ant-Man/Scott Lang (Paul Rudd) and Black Widow/Natasha Romanoff (Scarlett Johansson). Photo: Film Frame. ©Marvel Studios 2019