"The Black Phone" Co-Writer/Director Scott Derrickson & Co-Writer C. Robert Cargill Wring Our Nerves
The always versatile Ethan Hawke first teamed with writer-director Scott Derrickson and co-writer C. Robert Cargill on their 2012 horror film Sinister, in which he played a good guy protecting his family. In Derrickson and Cargill's new horror movie The Black Phone (opening Friday), Hawke plays a very bad man. Wearing a mask and preying on children, Hawke portrays "The Grabber," who's partially based on serial killer John Wayne Gacy, according to Joe Hill, author of the original "Black Phone" short story. Derrickson recalls, "When I first offered The Black Phone to Ethan, he said 'I don't play villains. It's going to have to be some real Jack Nicholson in The Shining kind of thing. But I'll read it. The next morning Ethan left me a voice mail in the voice of The Grabber saying one of the lines from the script. That's how he let me know he was in."
Hawke delivers a shocking performance, but the movie's real surprise comes from its vivid young stars Mason Thames and Madeline McGraw as the heroic thirteen-year-old Finney and his fiery little sister Gwen. Middle school bullying and an abusive father (Jeremy Davies) also figure into the story, which takes place in Derrickson's hometown of North Denver, Colorado. After executive-producing Dr. Strange in the Multiverse of Madness, Derrickson enlisted Cargill to write a feature-length thriller informed by his own unhappy seventies-era childhood.
Cargill and Derrickson got on Zoom last week to unpack the methods behind the film's scary madness.
You guys adapted "The Black Phone" short story into a full-length feature film. How did that happen?
Scott Derrickson: I wandered into a book store, went to the horror section, and picked up 20th Century Ghosts by this guy Joe Hill — I had no idea he was Stephen King's son. The first story in the collection was called "Best New Horror Story" and I thought "Boy, this writer's got balls." I read it right there in the book store, it blew me away so I bought the book, brought it home, read the rest of the book, and "Black Phone" stood out in my mind as something that would make a great film.
Why?
Derrickson: It was a serial killer story blended with a ghost story. I had never seen that done before. But I didn't really know how to expand it into a feature.
That was back in 2005. What happened next?
Derrickson: After I stepped off of [producing] Dr. Strange [in the Multiverse of Madness],  I had this eureka moment about blending the Black Phone idea with memories of my own childhood in North Denver. I grew up there in a working-class neighborhood with a lot of violence, so I told Cargill, what if we put these two things together? He said "F*** yeah, let's do it."
In The Black Phone, our hero, Finney, gets bullied by his middle school classmates. That's autobiographically inspired?
Derrickson: In 1978 when the movie takes place, I was Finney's age, the youngest kid on a block with thirteen other boys, and I got bullied all the time. Robin in our movie was based on the toughest kid in school. He befriended me and even to this day, I'm not sure why but some of the stuff Robin says in the movie are direct quotes. It was a violent neighborhood. People fought and bled. The fear of serial killers was in the air. After the Manson murders, Ted Bundy came through Colorado. There was violence in my home. All of that became part of the tapestry for The Black Phone.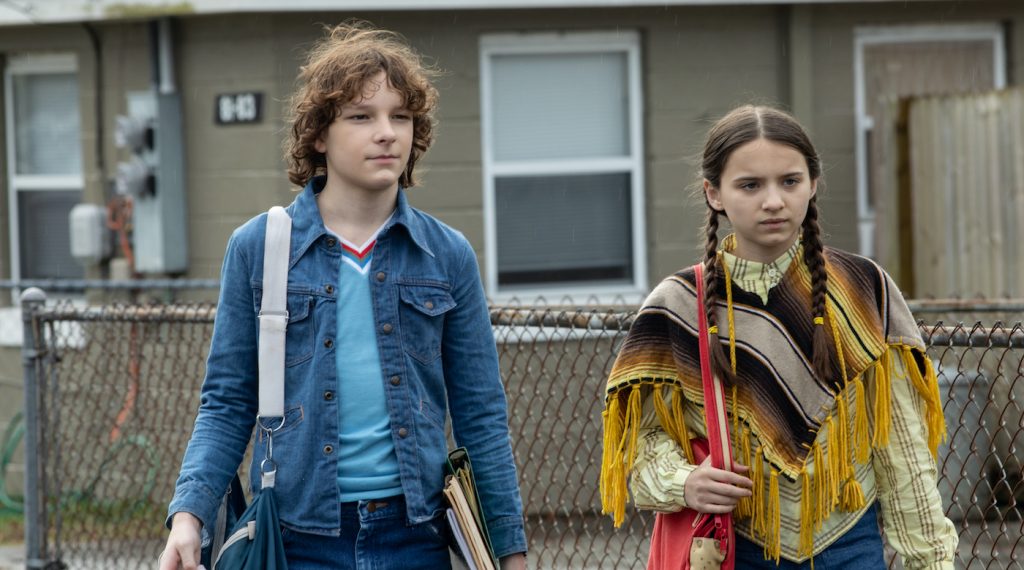 With The Black Phone and your previous collaboration Sinister, you two excel in a genre where moviegoers have watched hundreds of horror films and know all the standard tropes. What's your process for surprising audiences with fresh scares?
C. Robert Cargill: Scott and I watch a lot of movies and we read a lot of books so at this point, this [horror] stuff is in our DNA You think of all the things that have been done before and then you think of what hasn't been seen and you start there. In the case of Black Phone, it's the fusion of Scott's personal memories with this great short story. The big hook gets back to that old two-sentence horror story — "The last man on earth sits alone in a room. There's a knock at the door." Here, a kid's stuck in a basement with a disconnected phone. Then the phone rings. That lends itself to many interesting things that haven't been done, so for us, it was really fertile ground.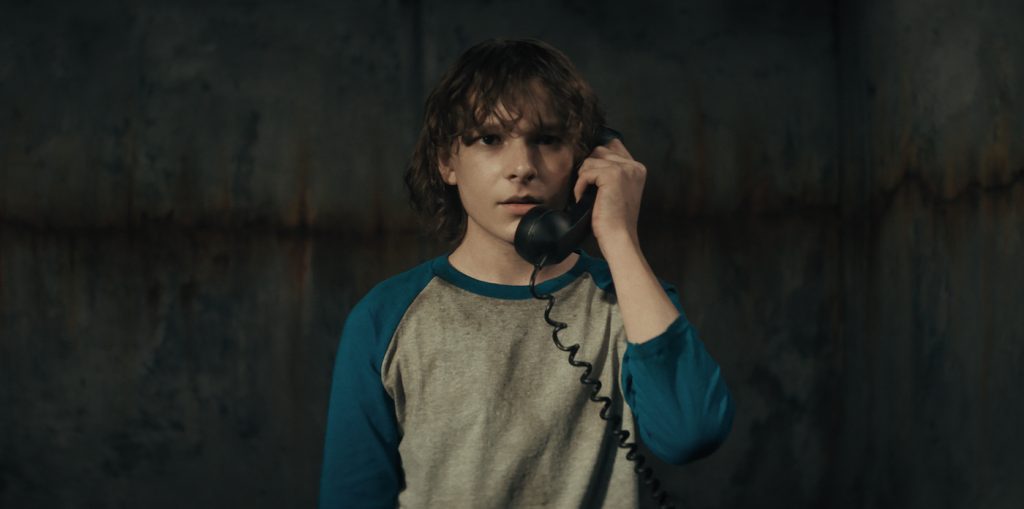 Cell phones figure into the plot of so many contemporary horror films. Here, it's an old-fashioned analog telephone in the title role. That's a refreshing change of pace.
Derrickson: We've all rolled our eyes at the 100th time we've watched a horror movie where somebody looks down at their cellphone to call for help and they have no service. I would be happy if I never saw that happen in another genre film again.
American cinema in the seventies is highly regarded by a lot of movie lovers. Does that period resonate for you?
Cargill: It does, very much. We both grew up in that era but the thing is you don't often see the grit and grime of the seventies reflected in film. Joe Hill mentioned to us that what he loved about Black Phone, the movie, is that it isn't about nostalgia. It's about time travel. It's about putting you in the seventies and making you feel like you're there rather than celebrating and going "Hey wasn't this time cool!" Because me and Scott are like: "Not really."
Derrickson: Wasn't for me. I think my primary emotional memory of childhood is fear and in a lot of ways, Black Phone is about childhood trauma and the resilience of children. With this movie, we reject the temptation to filter that middle school experience through the Spielbergian kid and suburban life, which it seems like everybody wants to do. The goal was to capture the era with authenticity and get the audience to feel the way the seventies felt like to me.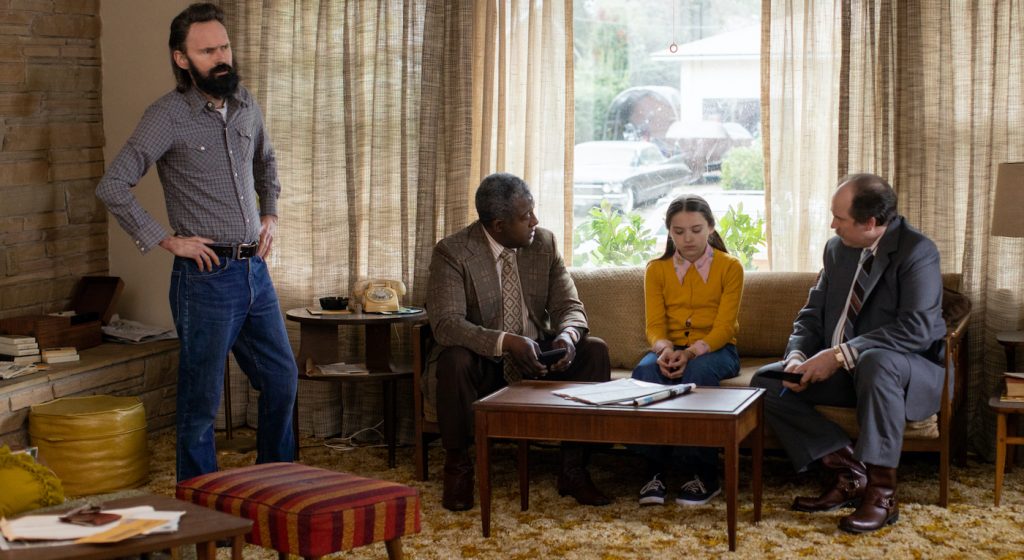 The kids in this movie are terrific. How'd you find Mason Thames and Madeleine McGraw, who play Finney and his little sister Gwen?
Derrickson: Madeleine was one of four young actresses selected by the casting director. I saw her reading the scene where Gwen talks to the police officers and she had the spitfire attitude, the gestures, her manner of speaking, and I just laughed so hard. Then I did a Zoom call back with Madeleine and realized this kid is brilliant and it has to be her. In fact, we moved the whole production because Madeleine was on a Disney show that shut down for Covid and then ramped back up for the fall, when we were originally going to shoot The Black Phone. When I got the message saying I had to re-cast Gwen's character because Madeleine was no longer available, I called [Blumhouse Productions president] Jason Blum and said "I'm not making this movie without that girl." We moved the whole production to January.
How about Mason, who stars as Finney?
Derrickson: He was harder to find. We'd been looking for many months when our casting director showed me a self-tape Mason made. He was very inexperienced but his ability to take direction and emote with just his eyes is incredible. He's a natural talent.
Ethan Hawke has played flawed characters before but nothing as dark as The Grabber. Scott, having worked with Ethan before on Sinister, how did you direct him in The Black Phone?
Derrickson: To be honest I really didn't have to. On Sinister Ethan demanded a lot of direction because his character's scared so I was always saying you have to slow down here, take a beat there. On this one, it was much more about giving him the lines, sure, but then creating an arena where he could be innovative, and then giving him these scary masks. There wasn't a lot of conversation about baseline character. I think Ethan effortlessly understood the Grabber.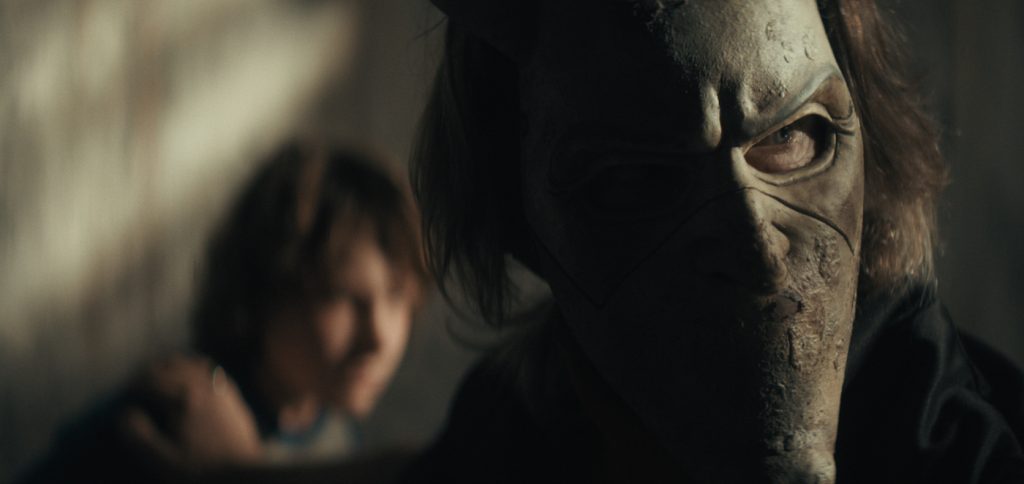 Wearing that mask, Ethan looks creepy even when he's just sitting alone in the kitchen doing nothing.
Derrickson: Before we started shooting, Ethan told me "I have to let the mask do the mask's work." Because once he saw the mask, Ethan realized its power to create a very specific effect on his victims. That freed him up to be much more complex behind the mask, which just makes everything even more disturbing.
The masks, created by Tom Savini of Friday the 13th fame, really sell the horror. Was that your intention?
The starting goal of putting The Grabber in a mask—because he doesn't wear a mask in the short story—is to evolve the idea of the masked killer. We've got Jason, we've got Michael Meyers, we've got Ghostface, which we've been seeing over and over for decades. How can we make it new?
Wait a minute: you're saying the original short story had no mask?
Derrickson: That's right.
Cargill: It's nowhere found. 
Well, that was a huge add.
Derrickson: It was.
For more on Universal Pictures films, check out these stories:
"Nope" Behind-the-Scenes Look Reveals Jordan Peele's Biggest Swing Yet
Jordan Peele's "Nope" Gets Epic Outdoor Screening Venue With Alamo Drafthouse
"Jurassic World: Dominion" Co-Writer Emily Carmichael on Crafting the Most Dino-Packed Epic of Them All
Featured image: Ethan Hawke as The Grabber in The Black Phone, directed by Scott Derrickson.