"Succession" Composer Nicholas Britell Goes Behind Season 3's Score
Rarely has awful behavior been accompanied by such beautiful music, but the fictitious scoundrels of Succession have now spent three seasons buoyed by brooding scores from pianist-composer Nicholas Britell. A three-time Oscar nominee, Britell honed his skills at Juilliard and Harvard before becoming the go-to composer for directors Adam McKay (Don't Look Up), Barry Jenkins (Moonlight, If Beale Street Could Talk), and Steve McQueen (12 Years a Slave).
McKay, who executive produces Succession, alerted series creator Jesse Armstrong to Britell's talents and in 2019, the New York-based composer earned the Outstanding Main Title Theme Emmy award for his simultaneously jaunty, poignant, and ominous music.
For the show's third season, millionaire mogul Logan Roy (Brian Cox) and his tragi-comically flawed children continue to misbehave, only this year, they end up plotting dark deeds at a sun-dappled estate in Tuscany, Italy.
Speaking from his New York City home, Britell talked to The Credits about the classically-inspired themes and variations that amplified the action in Succession Season Three.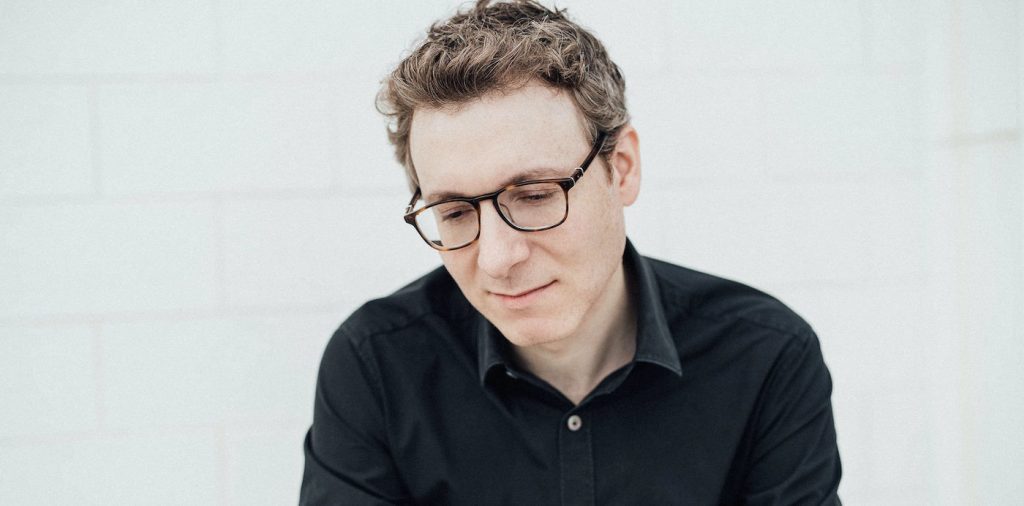 When The Credits interviewed you about your Oscar-nominated If Beale Street Could Talk score, you described this core brass-and-strings concept. In Succession, the music shifts tone from season to season but still feels very much of a piece. Is there a unifying framework behind the Succession sound?
Great question and the answer is yes. With Succession, we imagine each season almost like a movement of a classical symphony. Season one was sort of an allegro, where things are moving quickly and the pieces are being set. Season two is more like an adagio as we follow Kendall's journey, so there's a melancholy inwardness to that music. For season three, I told Jesse when we got together early on about how the third movement of a classical symphony might be a kind of scherzo movement, which comes from the Italian word for "joke" and often gives you this off-kilter quality. Season three is very much about instability. We don't know where the center of power lies, so there's this swirling nature to the story. That's why I wrote pieces in three-four time and used triplets—they have this sort of swirling instability that felt right rhythmically for this season.
How did you craft the musical transition from Season Two to Season Three?
A metaphorical bomb goes off at the end of season two. Ending on such a high pitch, where do we go from there? Furioso in F Minor was our way into Season Three.
Once the scripts started coming in, how did you put this scherzo idea into practice?
Knowing there would be a wedding in Italy, and knowing the vicissitudes of these characters, I wanted to somehow weave something Italian in [to the score] without being too on the nose about it. There's also a certain lyricism and a kind of grandeur this season, more than before, involving the scope of the characters so the music tries to speak to that.
Several pieces echo the main title theme, which earned an Emmy back in 2019 and holds up as one of the finest credit sequences in recent memory. What inspired those callbacks?
The initial theme—and thank you by the way—has become a part of the fabric of the show in the sense that certain pieces I write may turn and curve and wink back to that theme. In the late eighteen century, themes and variations were quite popular. Mozart and Beethoven in particular wrote many variations pieces, so as I dove into this classical framework of the late seventeen nineties, I enjoyed employing the variation idea.
And of course, you created entirely new themes as well. What are some of your favorites?
Il Viaggio, the voyage, has an Italian symphony kind of feel. I wrote Impromptu in C Minor, where you start with one idea and follow where it takes you, continuing through a range of ideas all in one place. The Tuscany Suite I wrote for piano and orchestra. These ideas are actually seeded early in the season but come to the fore later on.
You played piano on all the pieces and conducted a terrific orchestra. What was the instrumentation and how did it differ from earlier seasons?
In season one there's piano, the 808 drums, sleigh bells, woodwinds, and brass. In season three, I focused on strings and piano. There's an openness about strings. It can feel serious, it can feel grand, it can feel funny, it can feel light, and it can feel all these things. Woodwinds and brass for some reason ended up feeling funny, especially the oboes. I use woodwinds all the time but every project has its own wavelength and in this case, I couldn't use them. I've found over time that it's almost impossible to separate orchestration from composition.
Or emotional impact.
Exactly! The sound of your instruments has so much to do with how the music feels. Long story short, strings and piano seemed to feel in the pocket for this season of Succession, and then, for literally the last piece we introduce voices for the first time. Jesse and I talked about, "What is the only thing we haven't done yet to expand the scope of the sound?" The ending just felt like the right place to introduce [choir] voices, so that's where I wrote the "Amen" movement.
You kept the lyrics simple.
Very. One word. "Amen." [Laughing] As opposed to [Kendall's rap song] "L to the Dog" in season two.
Where did you record the music and which musicians did you collaborate with?
It's a variety of places and people. I work very closely with my wife. She's the cellist that you hear, and the musicians are all dear friends of ours. Especially with the pandemic, we could never be in one place, unfortunately. I did a lot of remote conducting.
How big was the orchestra?
It's about thirty strings. we didn't necessarily want this huge wall of sound. There's a kind of classical sound we were going for which is, I don't want to say nimble, but it's more clear. Orchestras in the 18th century were of a smaller scale than in the 19th century.
Your arrangements exploit the bottom end of the sonic spectrum to great dramatic effect. How did these robust bass tones synch up with the themes of Succession season three?
You're speaking to the fact that I love the low end. There are times when you want a delicacy—dolce—Italian for sweetness, but other times you want that really deep bass, to convey the gravitas and the darkness of the story. What has WayStar done over the years? What has Logan done? That demands a depth, a profundity to the sound.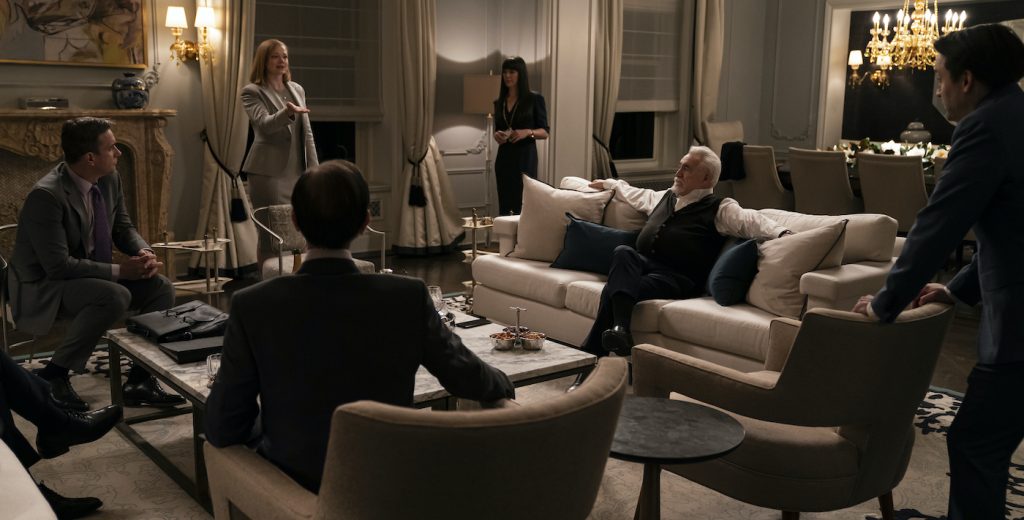 Starting with these very specific musical concepts from talking to Jesse, how did you refine your music once the filmed episodes start coming in?
Early on I experiment, I write and play and record ideas to build up a concept base. I send those ideas to Jesse, the editors, and the post team. But until you start getting edited episodes, you don't really know what's going to work. Certain things immediately resonate. Elements of the furioso concept worked right off the bat. The Tuscany concepts felt right as the show headed toward Italy and so did this Ricercare piece having to do with Roman's corporate chicanery. But for me, there's always this sense of discovery. You just have to dive in and figure it out as you go.
For more on Succession, check out our interview with director Mark Mylod:
"Succession" Director Mark Mylod on Season 3 & TV's Most Irresistibly Twisted Family
For more on HBO, check out these stories:
"Barry" Cinematographer Carl Herse on Lighting Season 3's Dark Path
First "The Last Of Us" Image Reveals Peek at HBO's Hugely Ambitious New Series
Featured image: Matthew Macfadyen, Sarah Snook. Photograph by Graeme Hunter/HBO