"Maid" & "Under the Banner of Heaven" Production Designer Renee Read on Building Trust
Production designer Renee Read is responsible for the look of two of TV's most successful adaptations over the past two years. For Maid, Read was tasked with helping showrunner Molly Metzler Smith and the rest of the crew adapt author Stephanie Land's 2019 best-selling memoir "Maid: Hard Work, Low Pay, and a Mother's Will to Survive." The series is centered on Alex (Margaret Qualley), a young woman relying on the Byzantine social services complex to get her and her daughter on their feet. The issue for Alex isn't just that she's slipping into abject poverty, but that she's been emotionally terrorized by her abusive boyfriend and is now homeless, and the only way she can qualify for subsidized housing or childcare is by providing a paystub from a job she doesn't yet have. Shot in Victoria, British Colombia, Canada, and set in Washington State, Read helped turn Land's memoir into a riveting narrative.
With Under the Banner of Heaven, Read had an arguably even more daunting task. Showrunner Dustin Lance Black was adapting Jon Krakauer's 2003 book "Under the Banner of Heaven: A Story of Violent Faith," and Read would need to design three distinct time periods, stretched out over 160 years, in a story that included the origins of the Mormon faith and revolved around a gruesome double murder. The series was filmed during a harsh winter in Alberta, Canada, and is led by Andrew Garfield's detective Jeb Pyre, whose investigation into the murder of Brenda Wright Lafferty and her baby daughter in the suburbs of Salt Lake City begins to unearth truths about the origins of the Church of Jesus Christ of Latter-day Saints that many in the Mormon faith would rather stay buried.
We spoke to Read about the challenges inherent in adapting highly acclaimed, exacting source material, the joys of designing a woman-eating couch, and how one method for clearing snow from a set requires a helicopter and some steady nerves.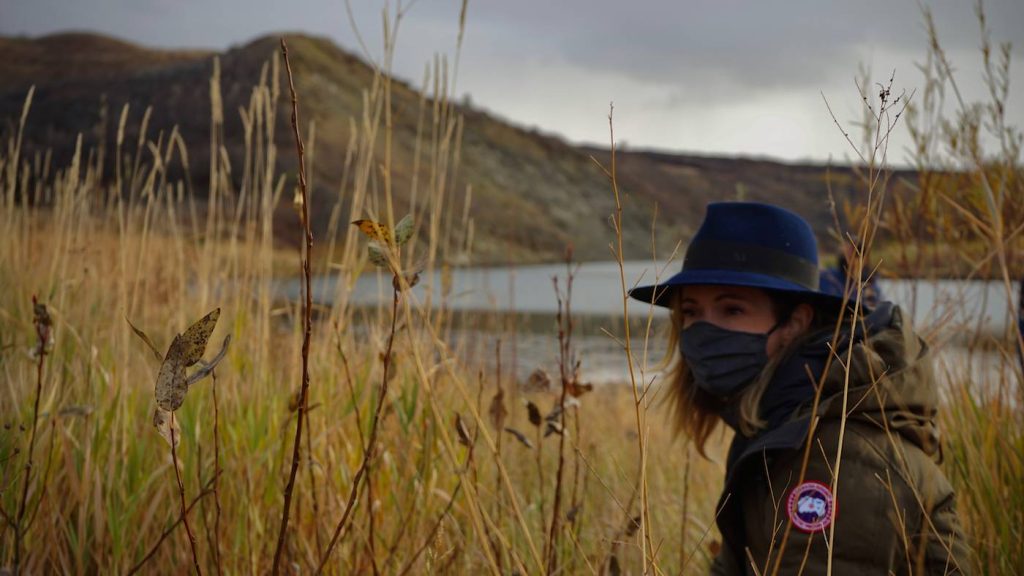 Is your job harder or easier when you have source material to work with?
We approached them so differently that there's a different answer for each. Having the source material in Maid was a jumping-off point. We wanted to honor Stephanie Land's experience, but also it's a shared experience for so many women, so the world-building of that environment was slightly more universal. We were creating an experience that reflects the reality of hundreds of thousands of women who are trying to move through this system. If we'd made it extremely myopic, I think some of the power would have been lost. It's a story that eighth-graders should watch and elected officials should watch.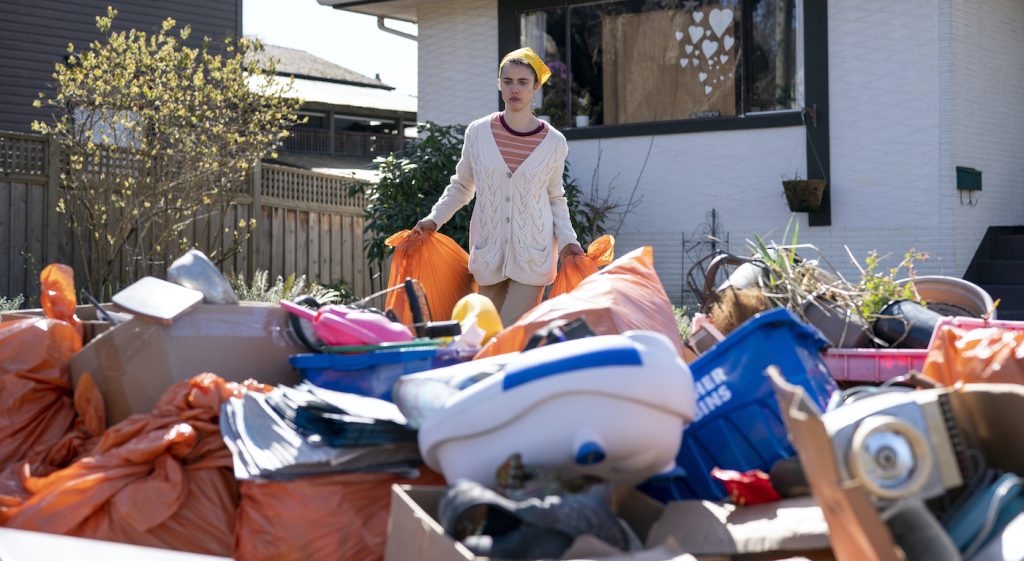 One of the remarkable things about Maid is how it's both disturbingly enlightening and compulsively watchable. How did you and the team manage that? 
With John [Wells, executive producer and director of four episodes]'s body of work behind him, he had a real radar for poverty porn, so he helped steer us clear of that if and when we were tempted to get off track. In Molly's writing, she navigates these themes of darkness, depression, and oppression and mines them for levity and beauty, and she does that through nuance, authenticity, and a fundamental vulnerability.
What was your mandate when designing the sets?
The design of the show had to be exactly that—nuanced, authentic, and precise. I have obsessive-compulsive issues, and that served me well when I'm designing this type of world because there's not a single object that lands on that set that I haven't seen ahead of time. John Wells has a similar exacting quality. He'll open a closet door to see what the clothes inside are, which is beautiful and exactly how I work. Our obsession to all of these details lends itself to a world that you believe in so that it doesn't feel like television, it feels more like a documentary, but the most beautiful cinematic documentary you've ever seen because we killed ourselves to make it real.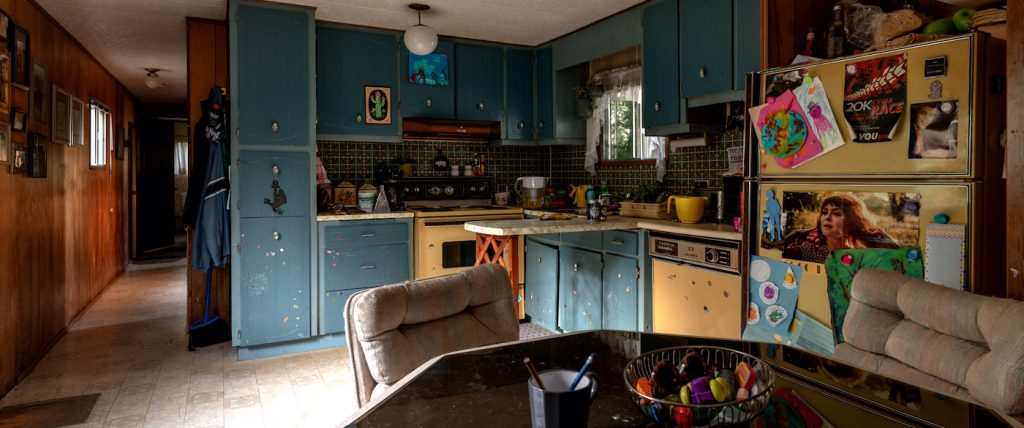 There is a tremendous amount of beauty on display in Maid, despite Alex's extremely dire circumstances. How did you balance the natural splendor with Alex's hardships?
The economy there is a town of haves and have nots. I think many of the most beautiful places in America or Canada, for that matter, because we shot it in Victoria, British Colombia, are tourist economies. For every wealthy tourist who is there to go on a whale watching tour, there are five people supporting their adventure who are living near the poverty line. If we took a deeper look at a lot of the beautiful places in our country, we'd see a similar picture. It's how tourist economies work. For Maid, we took the tones of the earth and the rocks and the sea and the spruces and the cedar trees and we used all of those in our color palette, inside and out for all of our major character's homes, so there was that continuity going in and out of those spaces.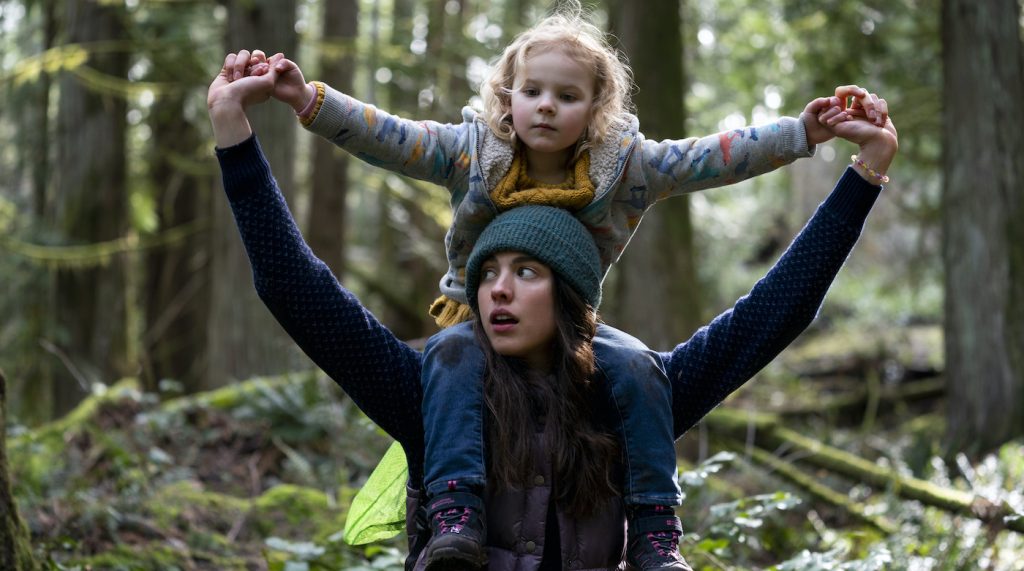 So the natural beauty of Alex's surroundings is almost oppressive in a way?
We were trying to create an environment where the viewer could be consumed by the environment in the way that Alex is being consumed by the environment. She's literally swallowed by a couch, but before that, she's being swallowed by the economic environment and the social environment, all of which are visually coming down on top of her, through the forest, she's continually being socked in by the clouds, she's up against the ocean. Yes, this landscape is gorgeous, but it's also unforgiving. So you'll notice it just gets darker and darker, in textures and tones and wardrobe, until she gets swallowed by that couch.
So let's talk about that couch sequence.
We were so desperate to avoid it becoming comical, right? It would have been so easy to anthropomorphize the couch, and at the end of this gorgeous episode that Quyen Tran directed. Quyen and I spent a long time figuring out the mechanics of how to do it so that it would be elegant rather than hyperbolic. We built the forest around her trailer from scratch, our greens department was unbelievable, so that she could get lost in that forest. It's like a west coast monster, it's supposed to feel scary. So by the time she's trapped inside her trailer with no options and no money, we were really worried. We considered VFX, but that just wasn't right for this show. So yeah, we built a man-eating couch. A woman-eating couch. We built a second version of the trailer on a stage, just the back half of it with a portal and a stunt rig inside the couch. Margaret's up for anything, she was a trooper, and I think it was successful.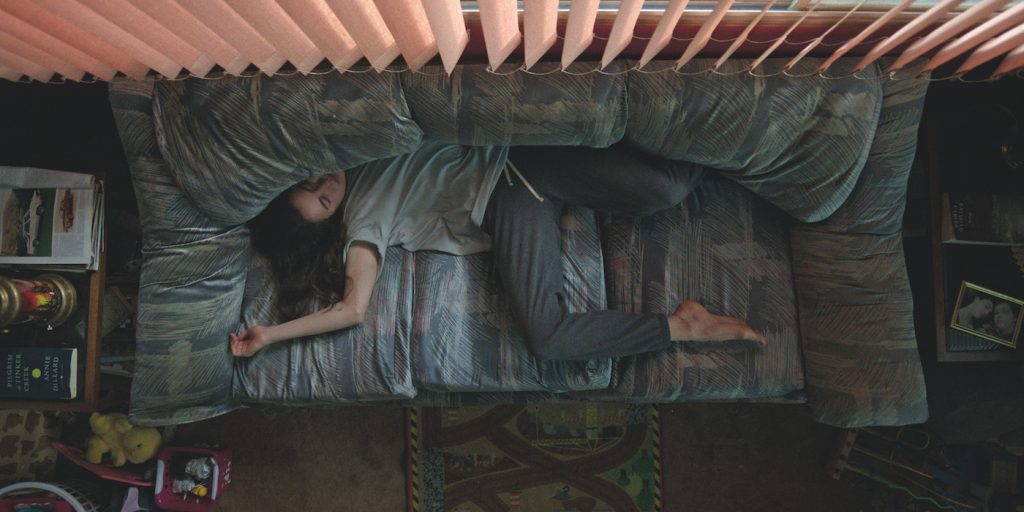 Switching gears to Under the Banner of Heaven, a vastly different kind of show, centered on a horrific murder, also based on a best-selling work of non-fiction. 
When I got the offer, I went from excitement to terror [laughs]. This show spans 160 years, it has three distinct time periods, and there were 25 to 35 set locations per block. So it's not an exaggeration to say it was a Herculean effort, week after week. It was an honor to work on the show because Dustin Lance Black's writing is so intoxicating, and the landscape is Alberta is equally intoxicating, the cast and crew traipsing through the elements was in a small way similar to the way that the Mormon migrants battled across the raw land. My hope is it's also the same for viewers and they become swept up in the landscape lust that we did.
What were the elements like you when  you were filming?
For half of our shoot, we were filming in winter but doubling it for summer in the show. Most of our historical events, including the massacre and Joseph dying, happened during summer. For the massacre sequence, we had an army of people helping to turn winter into summer. We brought down dry steam trucks from oil rigs so we'd have oil rig workers steaming off the snow and then our special effects guys came in with the snowblowers, it was an improvised but precisely orchestrated military operation for days before we shot, and then the night before it would snow. I went up a helicopter with our director of photography and we used the blades of the helicopter to brush the snow off the set, and then send our army in again to remove the rest. It's a passion project.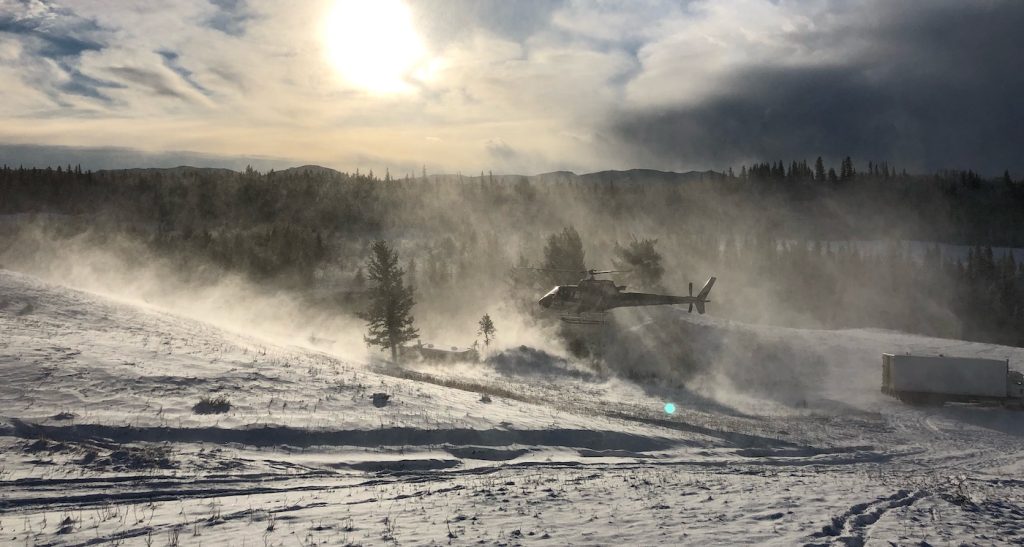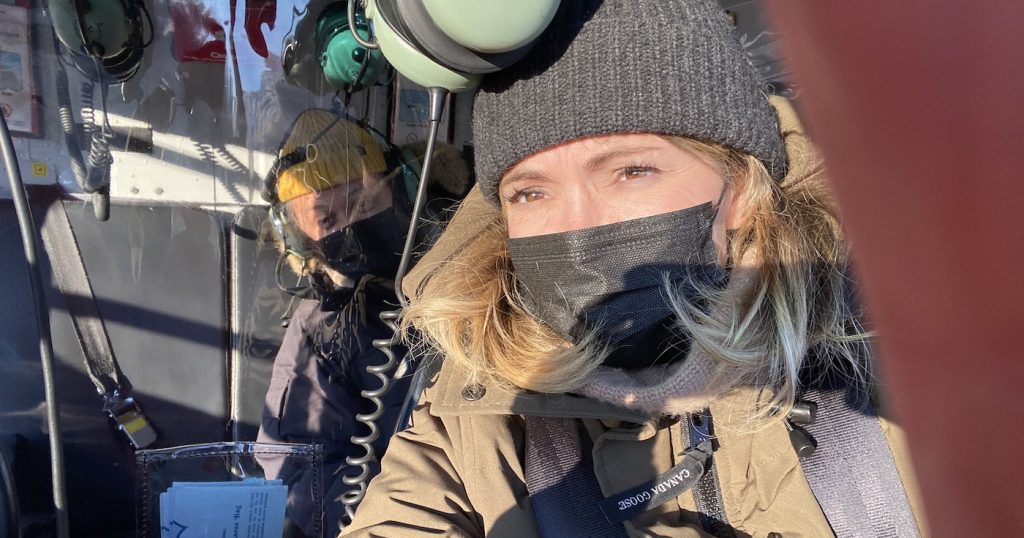 What was your overall design goal?
My overriding goal was to not let the period elements overtake the storytelling. I often find that period art direction can become hyperbolic. This particular journey these characters are on is already stranger than fiction. It didn't need that, it needed to be precise culturally and temporarily. These things happened, they happened recently, the faith is new, and they're still happening right now. It's going on in Utah, Alberta, and in BC where I am right now. It can feel ancient but it's horrifically present. No matter how tired or insurmountable as it seemed sometimes, when you're working on material like it lights a fire and you just get up and do it.


There were some inevitable comparisons to that other prestige show about Mormons, HBO's Big Love.
Lance had been on this project for 10 years prior to us landing on the ground in Calgary. That's ten years' worth of research, he'd interviewed the main characters in prison, and he visited Colorado City, but the series is primarily focused on the middle timeline of the murders and the repercussions of those murders. We hired a large team of researchers and we thought they'd be with us during prep and the first block of shooting, but once we lifted the lid of this Pandora's box, we realized we had to keep them on until the last day of shooting.
What did you discover during filming that made that necessary?
No matter what came in through the script pages, the first thing we had to do was learn how the faith was structured and how it worked and who gets to do what, who's allowed to speak to who, and who can go into what building and how the meeting houses are structured. I mean, it's thick with ritual in ways that would blow your mind. Imagine becoming literate about something so complex and dense while also prepping for a massive show like this. Lance is a marvel to watch. He knows every single little microscopic detail in his head, and I love it. We were two peas in a pod.
Featured image: L-r: MAID (L to R) RYLEA NEVAEH WHITTET as MADDY and MARGARET QUALLEY as ALEX in episode 101 of MAID Cr. RICARDO HUBBS/NETFLIX © 2021; Andrew Garfield as Jeb Pyre in 'Under the Banner of Heaven' COURTESY OF MICHELLE FAYE/FX.