New "Doctor Strange in the Multiverse of Madness" Synopsis Teases Mysterious New Villain
When the first trailer for Doctor Strange in the Multiverse of Madness appeared in late December, we got our best look yet at the good Doctor's coming journey into the wilds of the multiverse. This would be his second trip into the highly unstable realms after he tried helping Peter Parker erase a few billion memories in Spider-Man: No Way Home. That trailer revealed that the events in Multiverse of Madness would take place sometime after No Way Home, that Strange would be tapping Wanda Maximoff/Scarlet Witch (Elizabeth Olsen) for help, and, that he'd be facing a sinister version of himself from the multiverse (first revealed as Doctor Strange Supreme in Marvel's Disney+ animated series What If...?). Now, there's a new synopsis for director Sam Raimi's upcoming film, and it teases a new villain—or, perhaps, an old villain returned—that will be making life very difficult for the Sorcerer Supreme.
Here's the new synopsis:
In Marvel Studios' "Doctor Strange in the Multiverse of Madness," the MCU unlocks the Multiverse and pushes its boundaries further than ever before. Journey into the unknown with Doctor Strange, who, with the help of mystical allies both old and new, traverses the mind-bending and dangerous alternate realities of the Multiverse to confront a mysterious new adversary.
It's the last sentence that you'll want to focus on. This "mysterious new adversary" could be the evil Doctor Strange Supreme teased in the trailer, but we don't think so. Marvel is not known for revealing their hand in trailers. In fact, they're experts at seeming like they're giving you the goods but, in reality, leading you astray from the real action. We know Olsen and Benedict Wong are back, and we learned in the trailer that Chiwetel Ejiofor is returning as Karl Mondo. Mondo was Doctor Strange's nemesis in the original Doctor Strange, but we can all but guarantee he will not be the main villain here. We also know that Xochitl Gomez is making her debut as America Chavez, better known as Young Avenger Miss America, and certainly won't be the mysterious new adversary. So who might it be?
Many Marvel watchers are turning to What If…? to see all the possibilities Marvel Studios could tap into to furnish Multiverse of Madness with its villain, considering it seems that Doctor Strange Supreme has gone directly from that series to the film.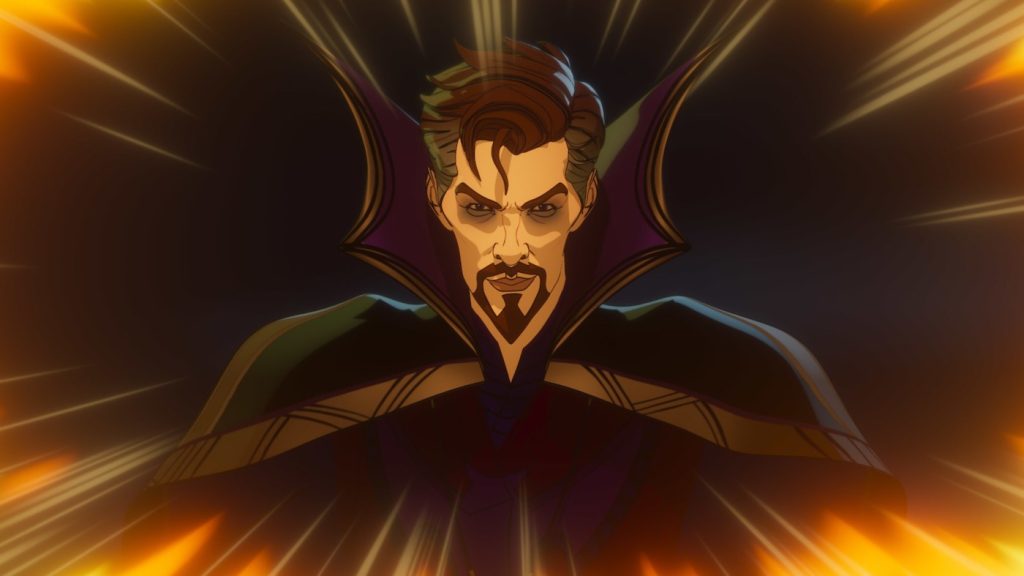 And to that end, one of the best villains in MCU history could make a reappearance in Multiverse of Madness, and his name? Erik Killmonger.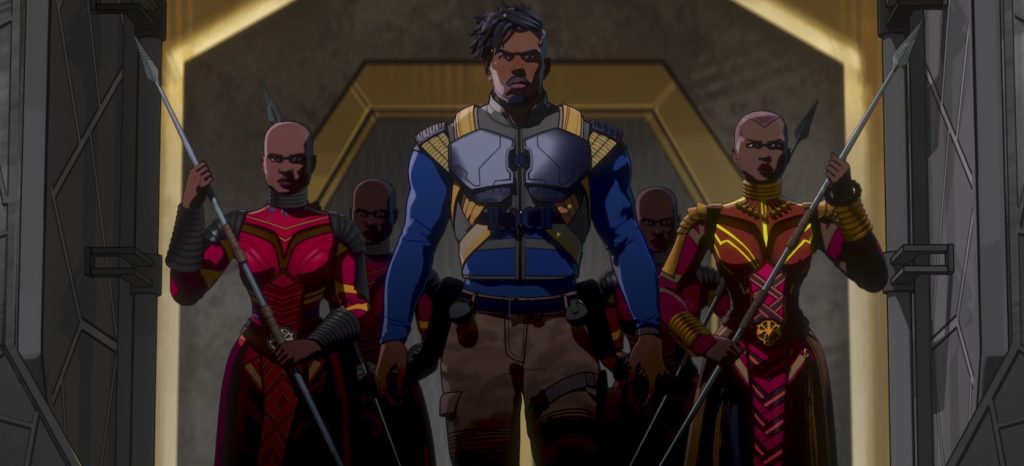 In What If…?, Killmonger and fellow villain Arnim Zola (played by Toby Jones in the MCU) are trapped in Strange Supreme's pocket dimension. We've already seen him appear in the trailer, so following that logic, if Strange Supreme has managed to get out of that pocket dimension, why not others trapped there, too? It would offer Marvel a chance to revive Michael B. Jordan's Killmonger, one of the most complex, captivating villains in any film, Marvel or otherwise.
Another potential mysterious new adversary being bandied about is Nightmare, a supervillain that was rumored to be set to appear in Scott Derrick's Doctor Strange sequel before Raimi took over. Nightmare is a fittingly terrifying force to appear in a film steeped in the multiverse. He's the ruler of the Dream Dimension and a fully-fledged Fear Lord (yes, that's a thing from the comics). He's been around for a long, long time and is one of the weirdest, wickedest villains in the Marvel canon. He'd make a fascinating new addition to the MCU's crop of supervillains.
The speculation on who this mysterious new adversary might be goes on and on. Is it Kang the Conquerer, played by Jonathan Majors in Loki and soon to be the big bad in Ant-Man and the Wasp: Quantumania? We don't see Marvel double-dipping like that, even though he could certainly appear. Is it Umar, a mysterious, highly powerful being trapped inside a human body? She's got a personal beef with Strange from the comics, and she's plenty powerful enough. Or are we overthinking this and it really is Doctor Strange Supreme himself?
The good news is we won't have to wait that long to find out. Doctor Strange in the Multiverse of Madness hits theaters on May 6, 2022.
For more on Doctor Strange in the Multiverse of Madness, check out these stories:
Director Sam Raimi on Watching "Spider-Man: No Way Home" & the Status on His "Doctor Strange 2"
"Doctor Strange in the Multiverse of Madness" Trailer Reveals Scarlet Witch & an Evil Stephen Strange
Kevin Feige's "Star Wars" Movie Nabs "Doctor Strange in the Multiverse of Madness" Writer
Featured image: Benedict Cumberbatch in "Doctor Strange and the Multiverse of Madness."