"West Side Story" Music Supervisor Matt Sullivan on The Cast, Spielberg, and Capturing Magic
When we interviewed West Side Story's music producer David Newman, he made clear not only how massive of an effort was required to pull off Steven Spielberg's masterpiece musical, but how personal it all felt. "There were hundreds of us involved in it, and I loved it. It just was a completely pure feeling," Newman told us. "We were all just doing it for the love of it. That is the feeling I get with this movie. We're all professionals, but it's like that wonderful feeling of something that's new to you, that brings this feeling of love, and just wanting to be involved in it all the time, and for it to go on forever."
This sentiment was seconded by music supervisor and musical veteran Matt Sullivan. Sullivan added a lot to our understanding of the technical wizardry, musical precision, and the colossally difficult balancing act that Spielberg's vision for West Side Story demanded.
We spoke to Sullivan about how he helped balance the iconic music of Leonard Bernstein and Stephen Sondheim's original 1957 Broadway show with finding a fresh approach that would speak to today's audiences.
I was hoping you could start with a very general explanation of your role and unpack the work you did on the film.
I think this is my 14th or 15th musical, and most of the time, my job really starts at the script level and then the beginning of casting. For West Side Story, I didn't need to get involved during the script because Tony Kushner wrote a beautiful screenplay, so I wasn't involved there, but then I came in and helped out with casting. As the executive music producer and music supervisor, I'm kind of like the captain, so from casting, rehearsals, pre-records, being on set every single day, and then post-production, I'm guiding the music and any kind of edits and new score. I'm like the thread that follows the film from inception to the final playback.
On the casting front, how do you balance acting ability and singing chops?
For West Side Story, it's like 95% stage people. Steven really wanted to have people that were the triple and quadruple threats that could do everything. So [casting director] Cindy Tolan did a great job finding people that were from the stage and that really could sing the parts, act the parts, and dance the parts. I think it's one of the best ensemble casts that I've ever been a part of. In many other films, as long as the acting is good, you go with it. If someone's not the best singer we can train them, and as long as they have the acting and sell the songs convincingly through their acting, for me, acting always leads the charge. On this film, they could do it all.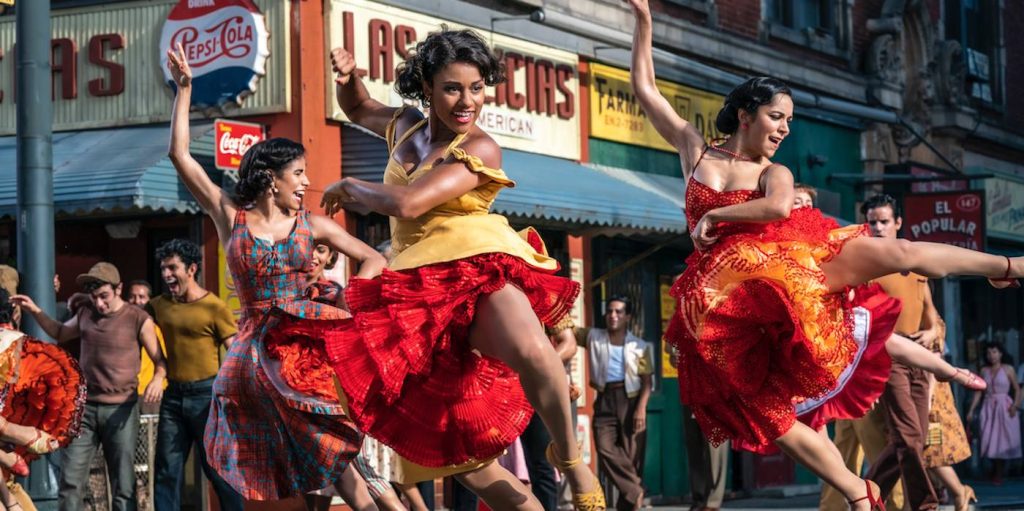 When you were first approaching this, what were you thinking about revisiting this material in the political and social climate we live in today?
As soon as I heard Steven was doing it, I went and found the original [1961] film and it costs me like $19 to purchase it on iTunes. It wasn't on any streamers, meaning it wasn't so much out there for younger generations to watch. So for me when we're making it, watching our cast and their enjoyment and excitement and exhilaration on set, it was really infectious. Anytime you're making a film and there's that much joy on set, I knew it would translate to a younger audience and introduce this story to them. It's Leonard Bernstein and Stephen Sondheim! To be able to get more young people to witness it, I just knew that was going to be really exciting for people to see.
The casting was brilliant. What was it like to watch these young stars from audition through the production just nail it?
The first time I saw our producer Kristie Macosko Krieger, who works with Steven, she showed me the self-tape that Rachel Zegler sent in at 16 years old, and I was tearing up watching it. We waited for her to turn 18 so we could start rehearsing with her, and she's just a born performer, a born star, she's the real deal. Watching this progression, she just got better, but who she is at her core never changed. If you ever interview her, she's just the most comfortable person in her own skin, she's a beautiful person, a beautiful performer…actually we were on the set and I saw the news that they were casting Snow White. I said to her, "You're going to be Snow White." She's like, "No, no." I told her no she was going to be, and she should go for it. Now she's Snow White.
What about Ariana Debose as Anita?
One of the many things Steven is brilliant at is casting, and he saw in her this natural fire, she's just this strong person standing up for herself with Bernado and the way she wants her life to be, that's who she is as a person. She's very strong and really very in charge in where she's going in her life. When we were doing "A Boy Like That" and "I Have a Love" I knew we were making film history. We did it all live on set with a dead quiet set and they're listening to the music in their ears, the power between those two actresses, people were crying on the set. It was crazy.
When they're singing live during filming, can you walk us through how this works? They're listening to the music as they're singing, right?
We put an earwig or an ear monitor in their ear, and before we go I always look at the camera and the setup and what the actor's blocking is, and we always go for the ear that will be seen less. If you do catch the earwig, a little CG will remove it. They're listening to a prerecorded music track in their ear and they'll just sing along, and we're booming to get a good recording, or, they've got a lavalier hidden in their costume.
And you're recording this live on sets, or do you ever do this on location?
Anything live we recorded, it's really tough to do it outside, so most of our live singing is on a set, either a built set or a location. I worked with Todd Matlin, who's our brilliant sound mixer. For instance, in "One Hand, One Heart," that's a real church up in Washington Heights. You sit in those rooms and where the cement ceilings are arched, we put up removable baffling to make the sound a little more contained so we could get a better recording of it.
What's it like working with Steven Spielberg?
At first, you're conscious of the fact you're in a room with Steven Spielberg. But by the time we got to shooting, it's just Steven. He's such a collaborator. Along with Steven you have this young cast and most of them have never been on a film before, and their excitement reinvigorates everyone. No matter how many years you've been doing films, everyone was there to make this beautiful film. Everyone on set was just so excited.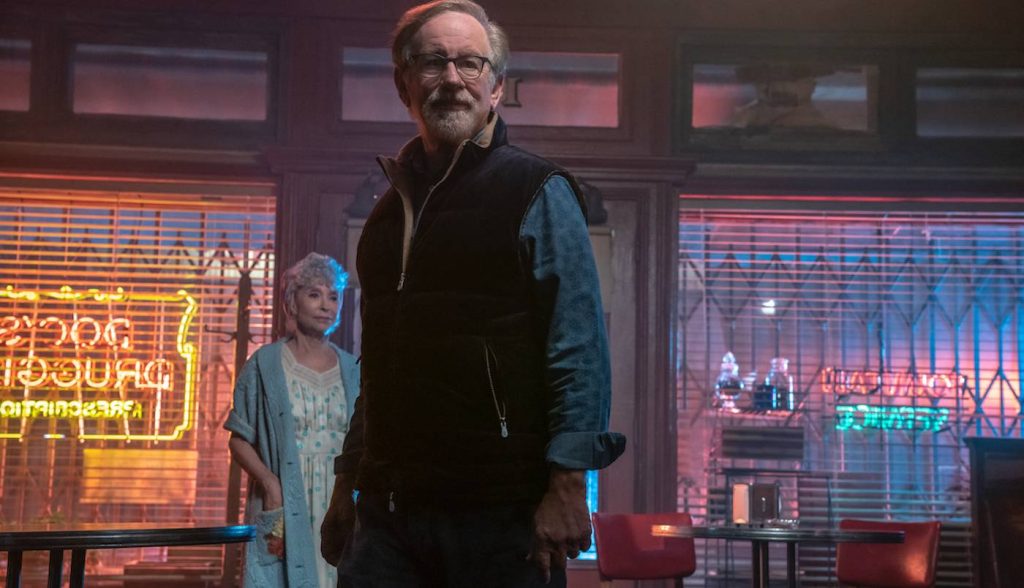 And I imagine on a Spielberg film, you're working with the best of the best.
You do get the best people in the business. It's really a big team effort. To me, I know now this is the new standard of what a musical should sound like. I was lucky enough to work on the film Chicago at the beginning of my career. It had the same sense that every sound has a purpose and a reason and it all drives a story, and we did that again. I walked out after watching it for the first time and thought, I think this is one of the best-sounding movies I've ever seen or heard.