"West Side Story" Music Producer David Newman on Arranging Steven Spielberg's Musical Masterpiece
Steven Spielberg's West Side Story is finally landing in theaters on December 10. His film is a new take on the original 1957 Broadway musical and the 1961 classic film, which both feature music by Leonard Bernstein and lyrics by Stephen Sondheim. The story is a musical version of Romeo and Juliet, but with the Montagues and the Capulets represented by two gangs, the Italian-American Jets and the Latinx Sharks, and in place of Romeo and Juliet we have our two star-crossed lovers, Rachel Zegler as Maria and Ansel Elgort as Tony. Like director Robert Wise's '61 film, Spielberg's West Side Story takes place in the mid 20th century, but there's a new authenticity to this film that comes from the characters being played by age and culture-appropriate actors. Pulitzer-winning screenwriter Tony Kushner changed the screenplay in ways that have been praised by critics,  but the filmmakers were careful to maintain the integrity of the original authors' works, which included using only Bernstein's music.
The Credits spoke to composer David Newman, who acted as orchestrator and arranger on West Side Story, about his personal history with the musical, and how he worked to preserve Bernstein's genius in this new incarnation.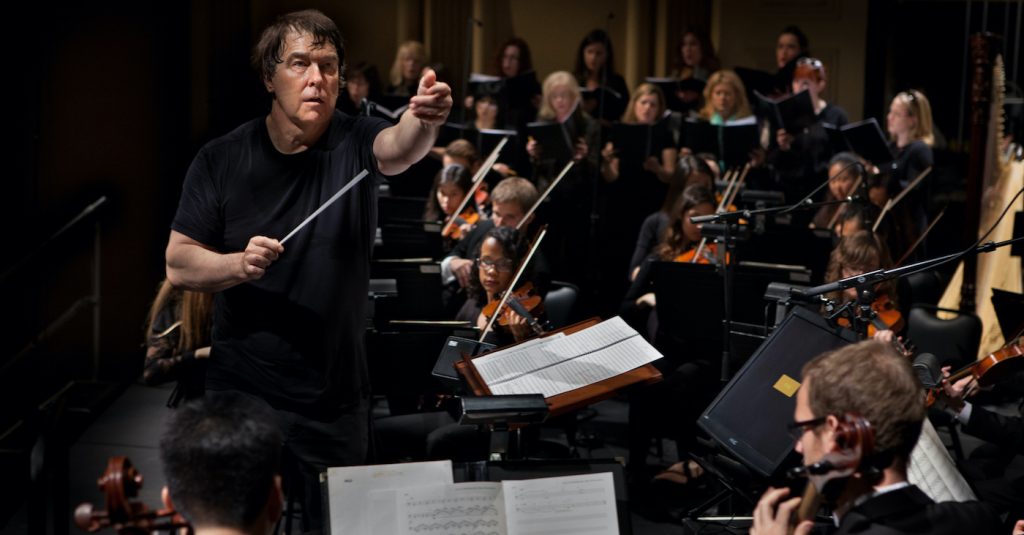 What about your own life and the many West Side Story concerts that you've done prepared you for this project?
West Side Story has been part of my life since I was a kid. I remember listening to the Broadway cast album with my father. It was unusual that he would sit and listen with me, but he loved it as much as I did. I was the rehearsal pianist in a high school production, which meant that I was playing piano after school for three hours a day, for three months, that an entire high school semester. Then I conducted it because I had a theatre company. There were three of us that graduated from the same place on the west side of Los Angeles, and we did five or six musicals, one every summer. One year, we did West Side Story, so I got to prep it and conduct the orchestra, which was mostly professional musicians so that we could actually play it. I started doing the movie (the 1961 version) with a live orchestra in 2011, at the Hollywood Bowl, and I've done that for 30 or 40 performances. I wrote a piece for Sarah Chang that was an arrangement of West Side Story tunes that she's played. I've had a lot of West Side Story spaced out throughout my life, so this film, to me, is like a miracle.
How much has been changed, musically?  
The music is pretty much the same, or at least anything that's different is hidden. It's not ostentatious. Our job for the music was to keep it in Bernstein's vision from 1957. Our job was not to change it, it was to make the best performances, the best singing we could get the actors to do, the best production, the best technology, and do what we needed to do for Spielberg. We opened things up, but it always had a precedent. We had to be very careful about what we did. If you start straying too much from '57, it just starts to sound wrong. It's a timeless work of art that we just wanted to clarify. We wanted to clarify motivations, and use the technology that we have now and the cultural environment that we live in now.
What were some of the practical things that you did to marry together the music from the 50s with Spielberg's vision?
If, for example, the prologue gets elongated here, or it gets shortened, I have to write eight bars in the middle of Bernstein's prologue. I'm not going to write original music, I'm going to go grab what we call 'motives,' which are short little melodies. So the theme, the augmented fourth thing that's the most recognizable motive of West Side Story, you can use that, because it's so distinctive to the play. You can't just go off and write something original.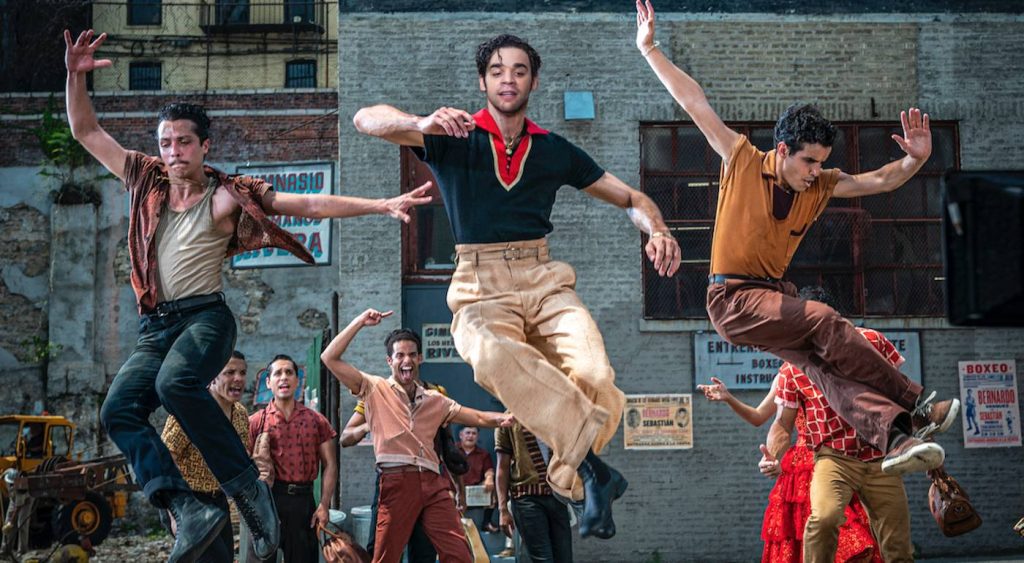 What about the song "Somewhere"?
"Somewhere" is a bit of a different arrangement. In the show, that song is sung during the ballet, and by not even a main character. It's just a disembodied voice. In the movie, it's Tony and Maria singing it as a duet. The way West Side Story is orchestrated, it's a little unusual, because there's always an instrument playing within the same range as the vocal, which is normally not the way you would do it. My guess is that it was really difficult to sing in 1957. The "Tonight Quintet," when they're going to the rumble, that's a five-part counterpoint. That's something even a top professional could have some trouble with, so there's a little help in it that you normally wouldn't have. You can remove that. You don't really need it in a movie because you can do multiple takes. So we tried a lot of different things, and whatever we needed we would just grab from somewhere else and try to add seamlessly into the film.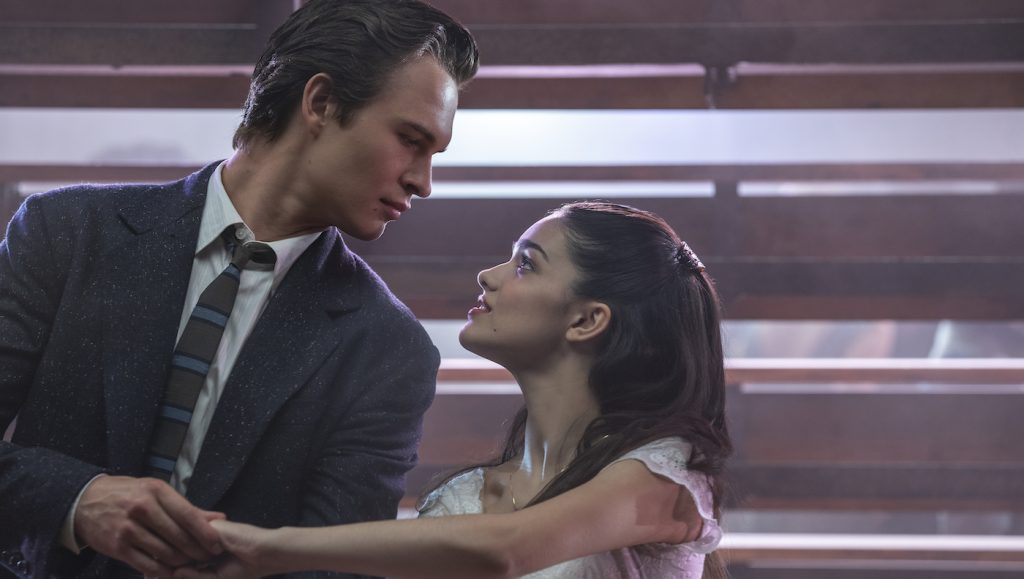 Is the music for the dance in the gym another example? 
Yes. In the original Broadway, it's really short, and in the original movie it's longer, but in our movie, it's really long, because more storytelling is taking place, so the music has to be bars longer. So what do we do? We're not going to write anything, we're going to do something else, and that's how we went through everything. Some of it we recorded, and then had to go back and mess with in post-production. It was a long, involved process that had this horrible COVID thing in the middle, where none of us could be together. It was heart-wrenching to try to finish it. It really was the most un-ideal way possible to finish a movie, but somehow it came out great.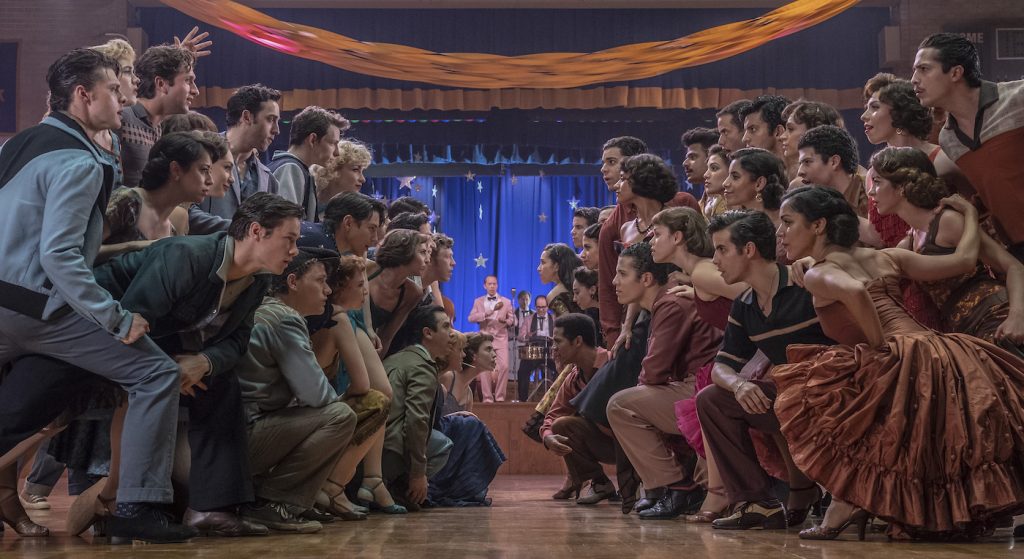 You had to have all the arrangements done before the rehearsals and filming, and then what's the process from there?
Next, we're in post-production, so they might have cut some of the music or elongated something, and it's not good, because they don't have the material to do it, so it has to all be fixed. And quite frankly, I'm the producer, but this was all a team. It's me,  Jeanine Tesori, who did all the vocal work, and Matt Sullivan, who was the music supervisor. He was helping with the playbacks, and Janine was, too. The Bernstein estate had a huge say in what was going on. I had worked a lot with Garth Sunderland, who is their music person. We all got along, but it's a long, involved, difficult project. Once we got into post-production, it was mainly shortening things, lengthening things, and underscore cues, cues that they didn't need music to shoot to, so we didn't pre-record it. Then they would go dub a little bit, and then maybe they'd want something else, so it just kept going. We'd do a little bit, then stop, they would dub, we'd mix, repeat, repeat repeat, then, eventually, it got finished.
Steven Spielberg is not a musician, but was he actually able to speak that language with you?
Steven has an unbelievable instinct for music. With all his films that he's done, mostly with John Williams, if you actually go back and study them and listen to the way the music is dubbed, it's not just like, 'It's loud. Let's just turn the music down.'  The music is always moving. In music, we call that the phrasing. Every melody or motive that you're playing has a direction that's going somewhere. It's nuanced, and it's complicated, but it's never just flat. It's never just soft than loud, it's always becoming something else. In West Side Story, it's different, because the music is really upfront, but he is always fantastic with dubbing. For instance, in the 'Tonight Quintet,' right before the rumble, every time there's a big climax, there's a setup. They slam a gate, or somebody slams something, and it just elevates each section. There are five sections, and then everybody sings together in the quintet. With each one, the sound helps build the music. It's a brilliant idea. Those guys just instinctively know music is really important to him, and they dub it that way. It's not a very common occurrence, so he's the perfect person to do West Side Story.  He has a natural instinct.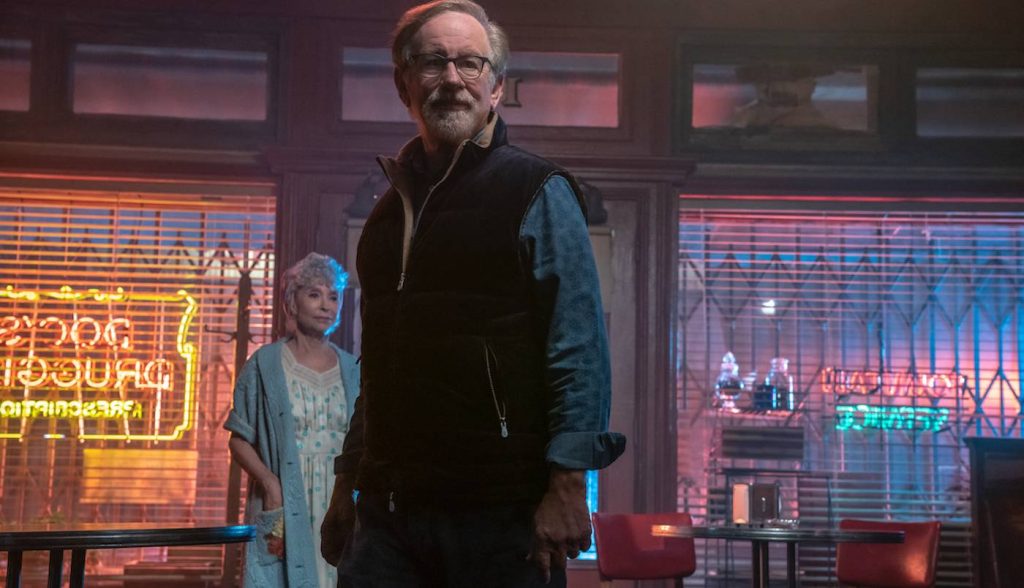 How has this experience changed you? 
West Side Story, as I said, has been a big deal in my life. I don't think I've ever had as much of a feeling of loving something as I did when I was in high school, doing these musicals. There were hundreds of us involved in it, and I loved it. It just was a completely pure feeling. We were all just doing it for the love of it. That is the feeling I get with this movie. We're all professionals, but it's like that wonderful feeling of something that's new to you, that brings this feeling of love, and just wanting to be involved in it all the time, and for it to go on forever. For me, as difficult as the project was for various reasons, COVID being one of them, this has been one of the most satisfying things I've ever done.
Featured image: Ariana DeBose as Anita in 20th Century Studios' WEST SIDE STORY. Photo by Niko Tavernise.