"Red Rocket" Writer/Director Sean Baker & His Cast On Their Charmingly Offbeat Comedy
Sean Baker, indie writer/director of award winners Tangerine and The Florida Project, has been very successful in creating narratives that feel authentic. Determined to always film on location, never on a soundstage, and a champion of hiring locals and newcomers in featured roles, he has employed guerrilla filmmaking and made more than one career for his performers. You can never see a Sean Baker movie coming, but once it arrives, it's hard to forget.
His new film Red Rocket (in theaters now) stars Simon Rex, who has garnered praise for his magnetic portrayal as a washed-up porn performer and "suitcase pimp" named Mikey. In porn jargon, a suitcase pimp is a slur for an unemployed boyfriend or husband meant to be taking care of business details, but mostly taking advantage of a female porn performer. Driven out of L.A., Mikey returns to his hometown in Texas to regroup, descending upon his ex Lexi (Bree Elrod)—whom he's still technically married to. He starts working angles, including rekindling his relationship with Lexi and charming a redhead appropriately named Strawberry (Suzanna Son) at the local donut shop, hoping he can get her into the porn industry. He's doing all this while trying to stay one step ahead of the local drug queenpin he's pushing for, and her enforcer, June (Brittney Rodriguez). Baker cast Rodriguez after he saw her walking her chihuahua down the street in Texas City, which gives you a glimpse of why his films feel so singular. 
The Credits chatted with Sean Baker and his cast—Simon Rex, Bree Elrod, and newcomers Suzanna Son and Brittney Rodriguez—about the quirky, compelling, character-driven indie that is Red Rocket.
The concept of the suitcase pimp is definitely a benefactor of the patriarchy. Sean, as director, how did you consider that, and sexual politics in general, when creating Red Rocket?
Sean Baker: First, we brought five consultants on board, four of them being from the adult film world, one being a sex worker from outside the adult film world. It was important for me for the representation to be right, and also to be appreciated by them, even though we were focusing more on a darker aspect of their industry and an archetype, a suitcase pimp, which is an actual term for somebody they might not be proud of in the industry. They understood why I wanted to tackle it, and they really helped me do it in a way where we weren't slamming the industry entirely, just judging this particular archetype. They were incredibly helpful with Strawberry, quite honestly, and the Lexi character, asking for more agency to be given to Strawberry. It was very important to them for this story to not simply turn into the big bad wolf and the innocent little sheep. Regarding sex work in general, obviously, I support sex work. I feel that sex workers have this incredibly unfortunate stigma that they've had to deal with for forever, so one of my intentions with making this film is just to approach it in a humanist way, with the universal stories that just help chip away at the stigma. I don't want to preach.
The film is inspired by Sugarland Express and Italian exploitation films. Sean, how do those movies fit into the cinematic language of the film?
Sean Baker: Yes. Giallo, spaghetti westerns, euro-crime, and what they'd call sex comedies. I love the craft of those films. I think they're classic. They're controlled. Cinematographer Vilmos Szigmond's work on Sugarland Express and Close Encounters, the way he shot landscapes, I wanted to shoot those landscapes like that. There's also the constant moving with the characters. With Mikey, we wanted movement, because he's constantly moving and hustling. Also, the approach to the subject matter with those early Italian genre films, they were bold and honest in their approach, and they had that balance that I'm looking for with tone. That's something I had to really research because we're dealing with this rollercoaster of emotions that we were trying to have the audience experience. Laughing, then questioning why I was just laughing, then laughing again, I saw a lot of that in Italian cinema.
Bree, how did you prepare for your role as Lexi? 
Bree Elrod: I did a lot of research. I watched a lot of porn. I watched porn documentaries. Because Sean based Simon's character, and my character to a certain degree, off of real people in the porn world, I wanted to know what it was like, and I wanted to honor the profession, and not make light of it or do a stereotypical portrayal.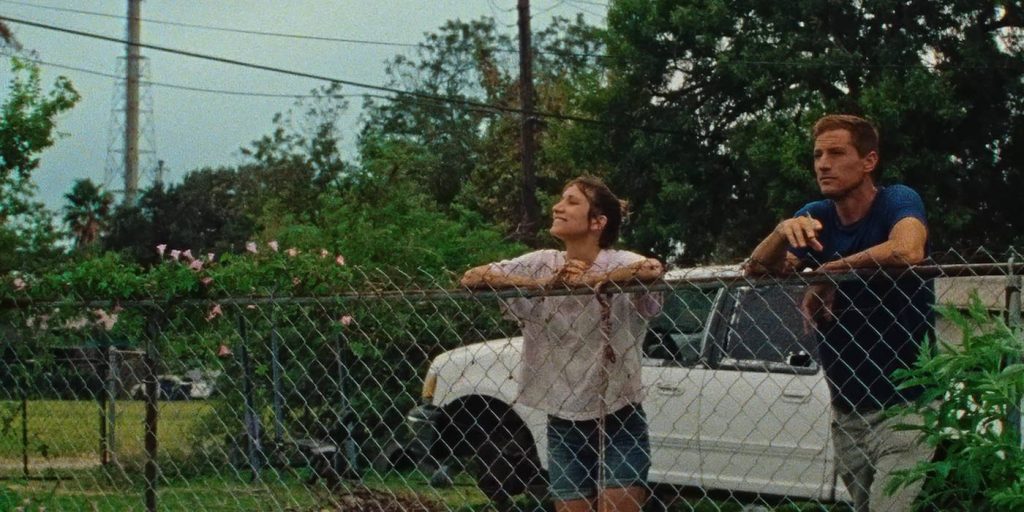 In what way does Lexi stand in her power as a woman?
Bree Elrod: Lexi has real power over her body. I found exploring that was really interesting. Lexi's walk is different than my walk. She owns her body in a way, because of her work and because of her history, and that was a really powerful thing for me as a person to explore. Whenever she walks into a room, she's really in the room. She has a huge presence. As a woman, I think that's very powerful.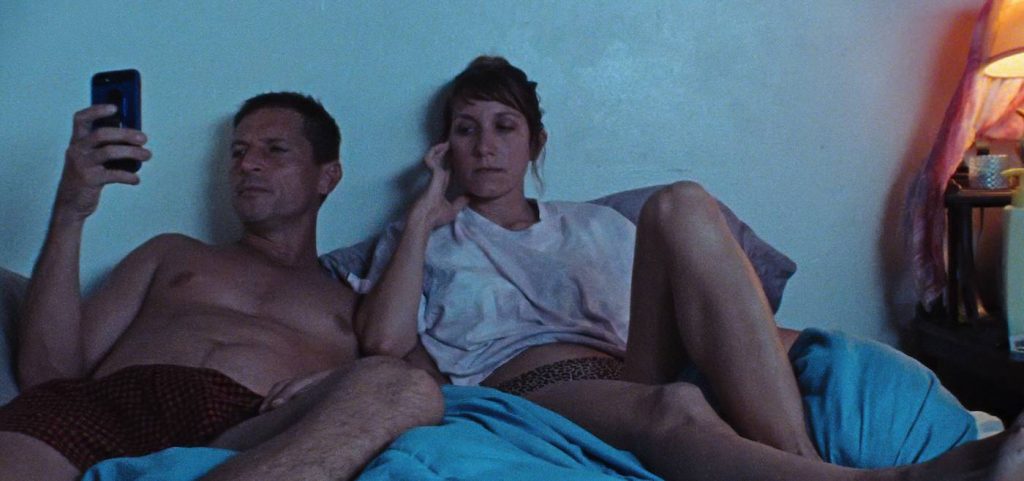 Suzanna, what was your experience doing what Sean has become known for, which is guerilla filmmaking? 
Suzanna Son: For me, it was the roller coasters. I think we did it as safely as you can do it, but it's so frightening to strap a huge camera to the front of a rollercoaster, and it was so rickety. I was so scared, and I was drinking a green matcha something or other, and Sean said 'Oh, yeah, drink that, because if you throw up it'll be a beautiful color! 'That scene was really rewarding because after I had done it, and I think we had to ride the rollercoaster twice, I felt like I could finally call myself an actress. I thought, 'I've acted on a rollercoaster. I've been hazed.' I tried to make my reactions match the character, but that was some real fear.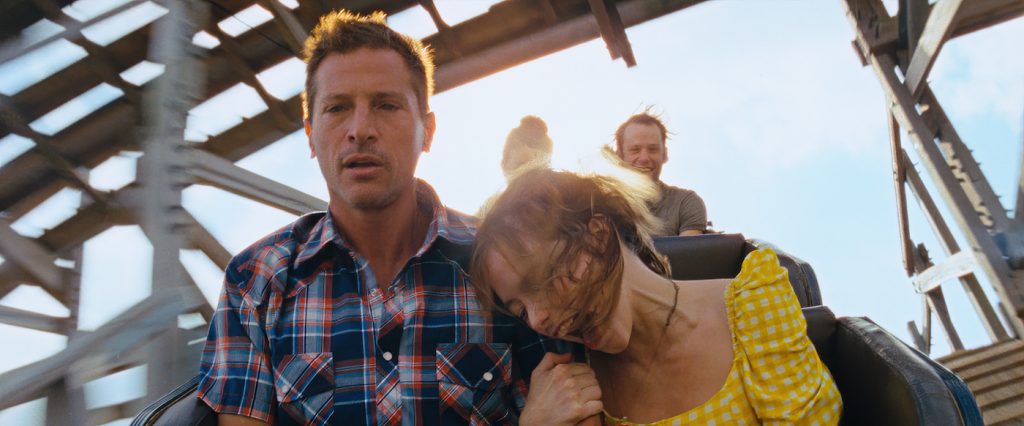 Brittney, as a non-actor, how did Sean make you feel comfortable? 
Brittney Rodriguez: I definitely felt welcome. I feel like Sean has a way of speaking to people. He may not speak to me the same way he tells someone else something, or vice versa. He has a way of just relating and being able to communicate in a way that we can individually understand. Eventually, all the nervousness went away and I was happy filming. I went from being onscreen filming to actually doing a little bit of production with him, so it translated well.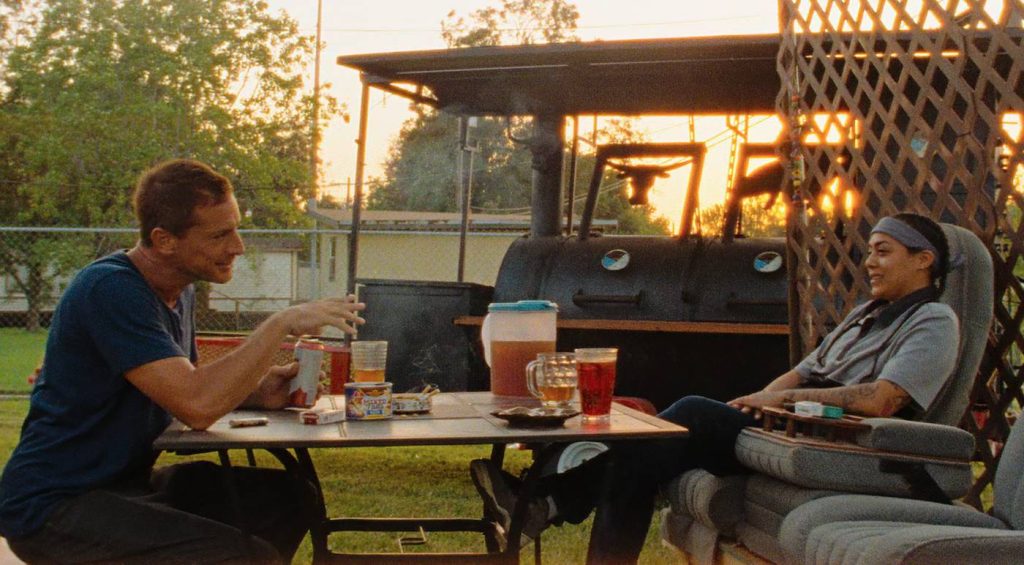 Sean, your work bears out how valuable filming on location can be. The place you film always becomes another character. Why Texas City?
Sean Baker: I was drawn to refinery row. I was drawn to the Texas Gulf because we wanted to have the gas industry as the backdrop. The theme of fossil fuels is obviously a hot topic right now, but also knowing that these refineries are incredibly visual, if I found the right place, it would become a character, like you just said. The last time that those refineries were shot on film, if you think about it, was Urban Cowboy, which is the late 70s. My producer and I drove to South Texas, and then drove North right up the Gulf, starting at Corpus Christi, looking at every refinery town, falling in love with almost every one, but then coming across Texas City. When we drove into Texas City, there was this big water tower. It says 'Texas City, The All-American City.' Right away, it was speaking to me. Then I started to understand the history of Texas City. It's a huge refinery town, in which everybody in the town is working somehow with the refineries. They've had incredibly tragic events that have happened over the last 100 years, a huge explosion and a chemical leak. Galveston right next door had its 1906 hurricane that killed 15,000 people. It was the worst natural disaster in American history. Juneteenth happened in Galveston, and it's near the Texas Killing Fields, and the port at San Leon was a hub for the slave trade. I could feel the dark history of the town. It was heavy in the air. I hope you can feel that through the screen.
Simon, you had to really go on trust in the entire experience. What were your expectations going in? How was the experience of the shoot, and working with Sean? How did that enhance your performance?
Simon Rex: It's hard to trust people, but the gut is really the instinct that we sometimes ignore. In this situation, my gut trusted him and I didn't even know him. All we did was talk on the phone. I just could tell from his work. He said to me, 'Do you trust me? We've got to just go. As far as agents, managers, contracts, and money, just let's not worry about that right now. You trust me? Let's just make this movie.' I said 'I've got nothing to lose. So yes, let's go.' To make a movie during COVID was very ambitious, so the whole time, I didn't even feel confident that we would get through it, because at any moment if someone tested positive for COVID, we would have to shut down the production. So it was kind of going out on a ledge the whole time, which I think worked. Working with Sean, he's very open to ideas. With him, it just felt very free. He put me in a world with real people, in a real location, and real sounds, and it just made my job so much easier.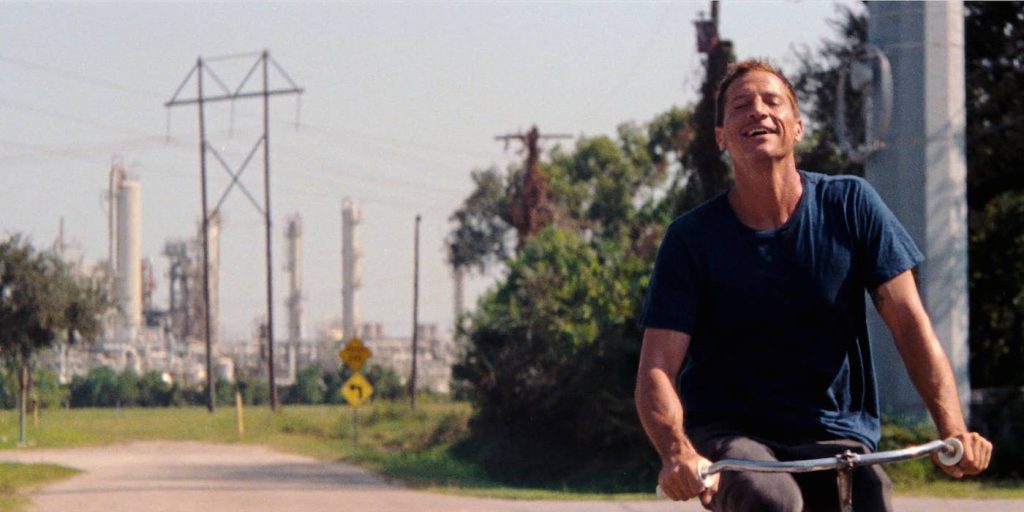 Featured image: Simon Rex and Suzanna Son in "Red Rocket." Courtesy A24.