How Vietnamese Filmmaker Bui Kim Quy Faced Death, Real & Imagined, in Her Film "Memoryland"
When her second film Memoryland held its world premiere at the Busan International Film Festival's New Currents competition last month, Vietnamese director Bui Kim Quy had to give it a miss due to her health conditions.
"I was diagnosed with lung cancer after the shoot wrapped in late 2018. Since then I have been undergoing treatment (which also explains why we had a drawn-out post-production). This pre-existing medical condition prevented me from getting the vaccines. I live in Hanoi and can't even travel by plane or by car to other places in Vietnam, let alone traveling abroad," says Quy.
While she is now nursing herself back to health, at one point she was even making arrangements for her own death, including getting a traditional in-ground burial plot for herself and one for her mother – not unlike the elderly couple in Memoryland who hire a funeral planner to make sure their burials will be handled in the traditional way after their death.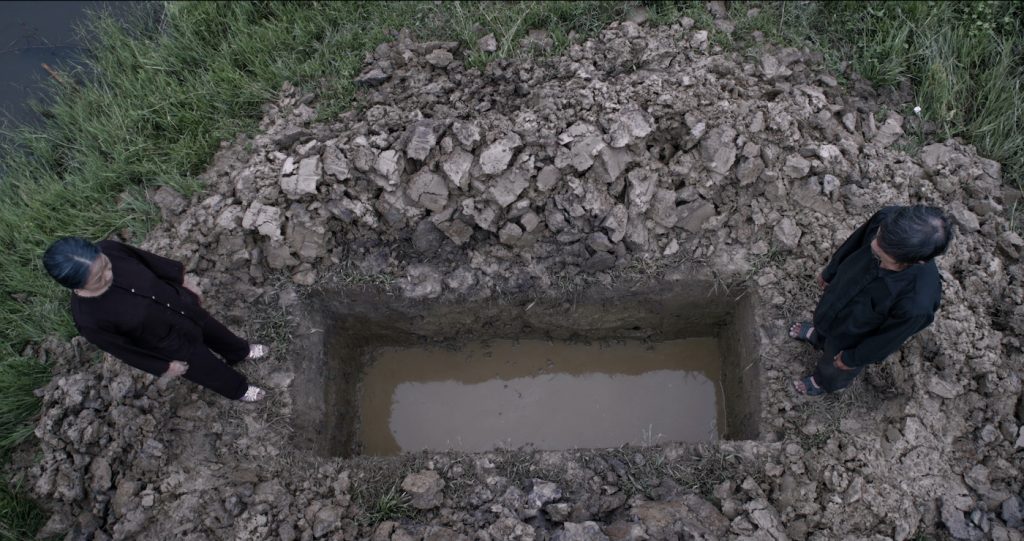 Death serves as the central theme that weaves three interconnected stories together in Memoryland, which also include a young man who chooses to cremate his mother in the city instead of a traditional burial in her village and a young widow who brings the ashes of her construction worker husband back to the village of his ancestors.
The film is partly based on Quy's personal observations of death. In a letter her father wrote before he died in 2012, he opted for cremation to make it simple for the family. But the family decided to follow the traditions. "After the burial, we could feel that my father's departure from this world was a happy one," says Quy.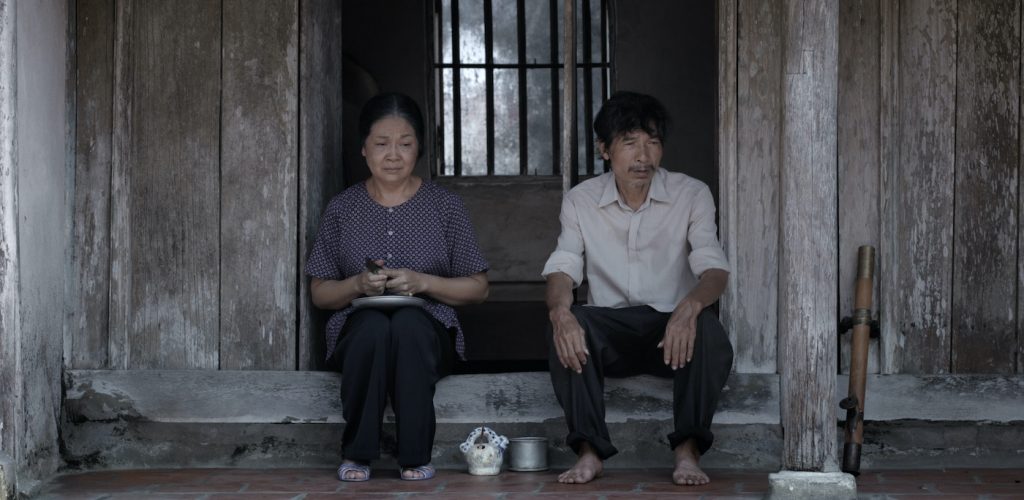 "Birth and death come in a cycle, which will only be complete with burial. Old people don't wish to have their bodies burnt through cremation," Quy says. "But burial land is becoming scarce because of modernization and traditional burial practices are vanishing. Preparing for death and worshipping the dead are essential in Vietnamese culture. I love these aspects of our culture and will continue to tell stories about them in the future."
As a child, Quy took to funerals rather than weddings. She vividly remembers funeral processions, including how family members sent the deceased to the afterworld through a symbolic bridge – and how she liked to run alongside them. But this once common funeral rite is now almost a rarity, as traditions have been made simplified.
Quy was born and grew up in the 1980s in a small village in the suburb of the capital Hanoi. Surrounded by paddy fields, it had a pond in front of the communal house and a temple right in the middle of a rice field, with lots of centuries-old trees around it. This seems like the perfect rural setting for Memoryland, but her village has lost much of its character due to rapid development.
"Modernization has brought on a great sense of loss. Many trees were cut down to make way for roads and the communal house area has become smaller, so has the cemetery," Quy says.
In the end, Memoryland was filmed in Thanh Hoa province, northern Vietnam, the home province of producer Nguyen Mai. Mai is now based in Munich after moving to Germany 15 years ago. She was able to travel to Busan and attended Memoryland's post-screening Q&A with a live audience.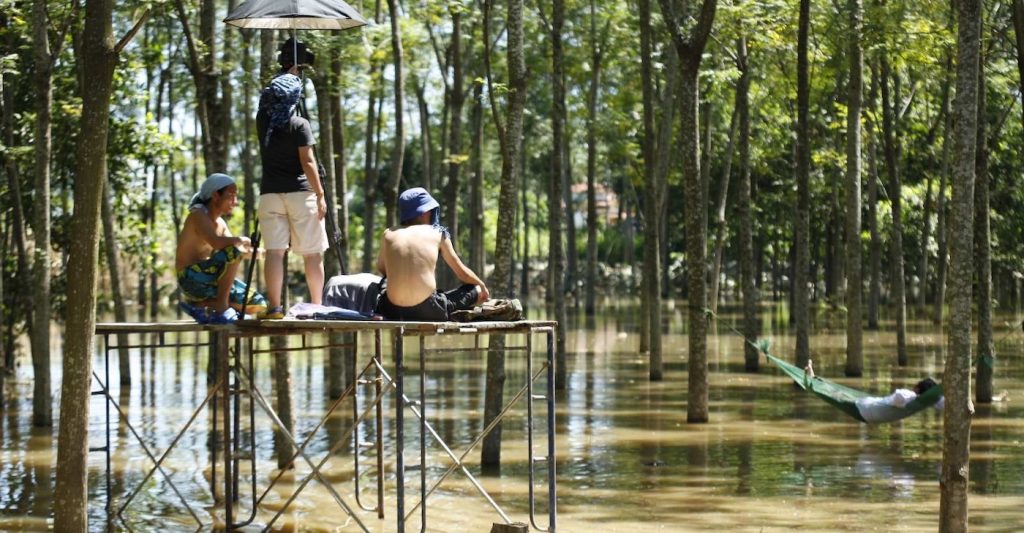 "The Korean audiences raised many interesting questions. Many of them noticed the similarities between Vietnamese and South Korean funerary customs. The elderly audiences felt that a part of their lives was reflected upon in the film," says Mai.
Quy has enjoyed a strong relationship with the South Korean film festival. Memoryland is supported by Busan's Asian Cinema Fund for script development, while her feature debut The Inseminator received the same fund for post-production and had its premiere at the festival's A Window on Asian Cinema section in 2014.
Mai produced both films alongside Dang Xuan Truong, Quy's husband, who also served as cinematographer and production designer. Truong won the best cinematography award at the ASEAN International Film Festival in 2015 for The Inseminator.
After Busan, The Inseminator went on to play in Rotterdam, Gothenburg, Taipei, and Munich, and most recently in Locarno this year. But the film, about a dying old man who takes extreme measures to find a bride for his son to continue the family lineage, was banned in Vietnam.
"My film has violated the Cinema Law, which forbids any incestuous behavior onscreen," Quy says. "I could have got away with it if I changed the daughter's character: to make her an adopted daughter of the old man, rather than his biological daughter. But that's not my vision and what's depicted in the film did happen in real life. By keeping to my story, I've fulfilled my duty as a filmmaker, just like the censorship regulators have fulfilled theirs by banning the film."
Going forward, Quy hopes that the new Cinema Law will allow films to be rated for different audiences, making it possible for films like The Inseminator to be screened in film festivals and for academic purposes.
It came as a big relief to Quy and her team that Memoryland has passed the local censors, with an NC-16 rating. It has just screened at the Vietnam Film Festival, which ran from November 10-16. However, Quy says that it is very hard for low-budget, independent films to get a theatrical release, as the distribution system is mostly for commercial films.
As her health is improving, Quy has a couple of new projects in development, one of which is set in the same village as Memoryland. She is also producing an experimental project for seven of her students at the Hanoi Academy of Theater and Cinema. She has full confidence in the future of contemporary Vietnamese cinema.