"We're Here" Director Peter LoGreco on Season Two of HBO's Joyous Unscripted Series
"Drag heals the world!"
So declares drag queen Eureka O'Hara on the new season of HBO's Emmy-nominated unscripted series We're Here. Even the most diehard skeptic will find it hard to disagree with her.
Season 2 of We're Here launches today and coincides with National Coming Out Day, which celebrates the act of coming out as LGBTQ and reassures those who cannot that they are loved.
It's a fitting national celebration to mark. In each episode of We're Here, three extremely confident and colorful drag stars – Bob the Drag Queen; Eureka; and Shangela – descend upon a different conservative small town. Their mission: transform three locals into fabulous drag queens for a one-night-only public performance. Some of the queens' "drag daughters," as they're known, are LGBTQ people struggling for acceptance from their families or from themselves; others are allies who want to make a joyous public statement in support of someone LGBTQ in their lives.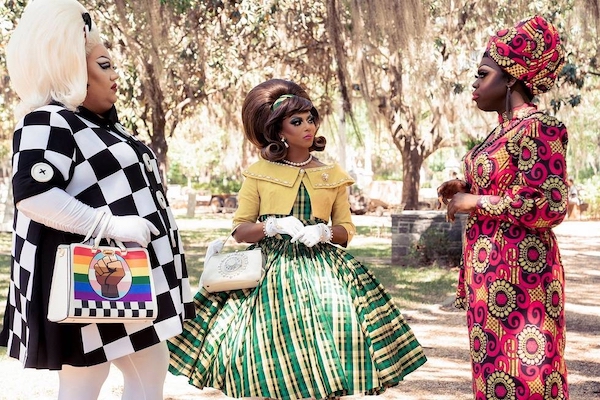 Over the course of the drag makeovers, the three queens, all seasoned RuPaul's Drag Race veterans, help their drag daughters confront their issues, reach out to friends and family, and, ultimately, experience the unbridled love of local audiences and loved ones, who cheer wildly as the newly minted glamazons strut and lip-synch under massive wigs, eyelashes and heels.
"The ability to be freed to inhabit and celebrate another part of yourself and be given permission to do that, and do it in such a public way and yet still feel safe, I think, is very uniquely empowering," says Peter LoGreco, who directs and executive produces.
The first season of We're Here dropped in Spring 2020 in the midst of the first COVID-19 lockdown, and then later, nationwide street protests against racism and police violence. If it wasn't quite a watercooler show, television critics raved, a clutch of award nominations rolled in, it found an audience, and HBO renewed it by June.
As critics have observed, We're Here seems like standard queer reality-TV makeover show (if such a thing could be standard), but each episode generates the raw emotions that are the hallmark of great documentary television and film. That's no accident.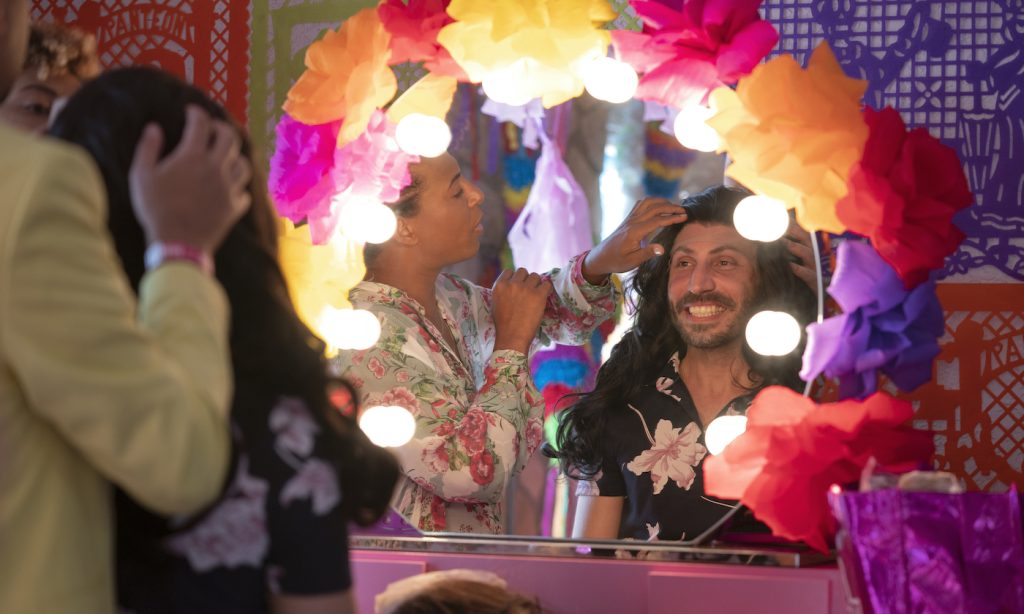 Director LoGreco comes from a documentary background and pushes first and foremost for authenticity in every step of making the show. That starts with casting. Says LoGreco, "It's a very specific instruction to everyone involved not to lead with the show. One of the hardest criteria to get over when casting someone is [that person] wanting to be on TV. I want people who don't want to be on TV. That can create other, different challenges because people can start out really reticent, but it can also make the journeys that they go on that much more meaningful."
Some unscripted shows loudly announce casting – "Hey! We're making a TV show, do you want to be on TV?" as LoGreco puts it. We're Here starts with extensive research and the production team invests significant time on the ground in order to grasp a particular small-town culture and community. Eventually, they find their way to the people who truly could use a visit from Bob, Eureka, or Shangela.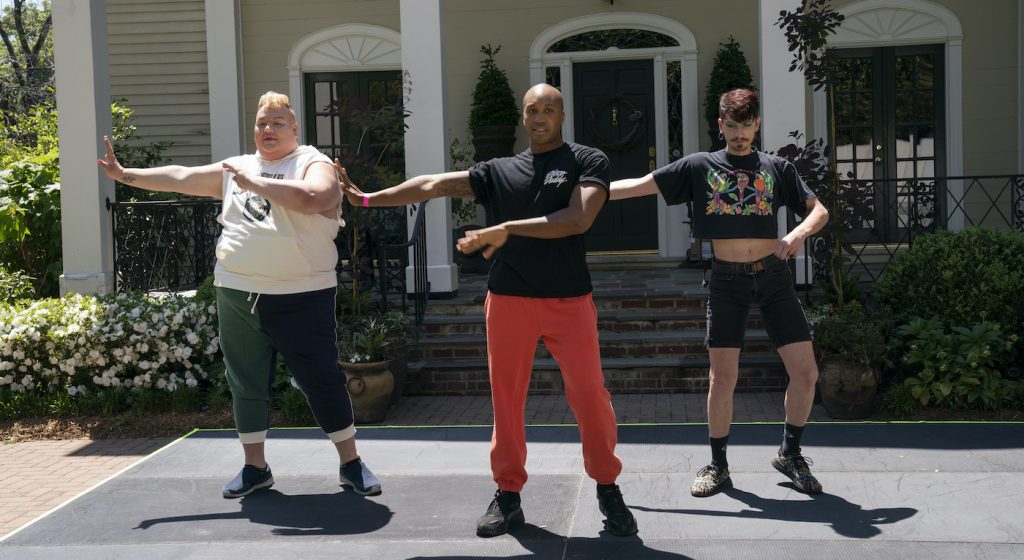 LoGreco spent a week in Selma, Alabama, during the pandemic shutdown. "There is no substitute for being on the ground, as social media savvy as everyone [on the casting team] is. 'Oh, wow, well, you're actually willing to show up here in our little town and walk through the door? So now I'm going to tell you about this person that I know.' We've encountered that more than I ever thought," he says.
The effort shows. We're Here does a remarkable job of highlighting stories of overlapping identities often overlooked in media: A black lesbian tattoo artist fighting for her place in a white male-dominated business in Spartanburg, South Carolina; a Tejano youth in Del Rio, Texas, exploring transgender identity while craving acceptance from a traditional, if loving, family; a young gay Tunisian in Evansville, Indiana, who was granted asylum from persecution and wants to celebrate his sexuality.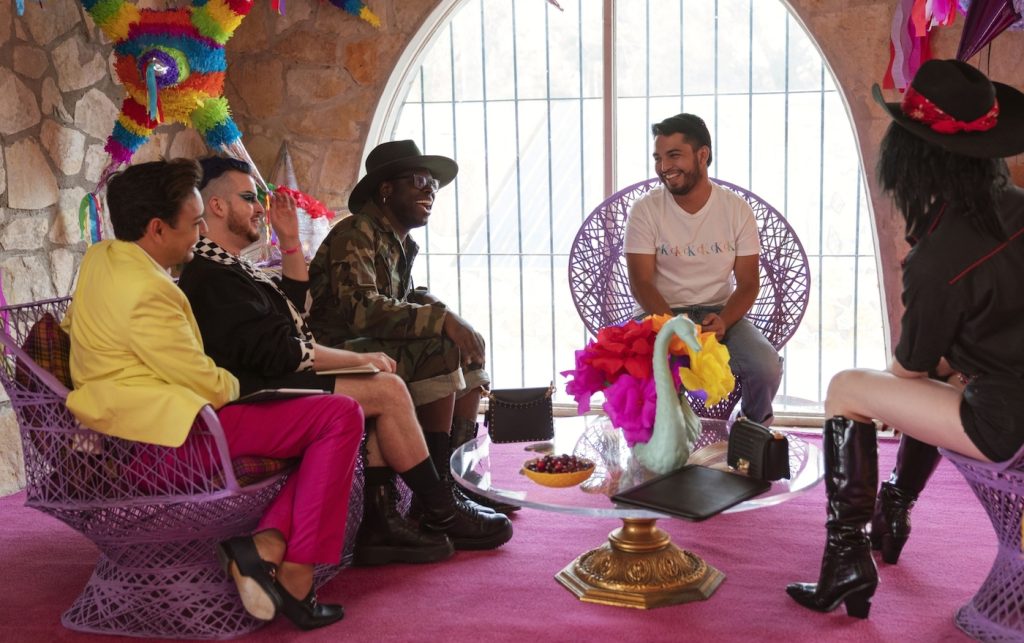 "It's important to take some risks in terms of the [subjects] that you choose to work with and push a little further – otherwise it becomes difficult to have the level of diversity that we've had, and intersectionality. Trying to find people who represented queer identity front and center but also had another significant facet of their identity was an important part of how we could show their journeys are not monolithic. That's been a gratifying part of deepening the storytelling this season," LoGreco says.
During shooting, We're Here crews walk a fine line. On the one hand, the 12 or 14 core footage-capture shooters are looking to be as unobtrusive as possible as they shoot intimate scenes between friends and family. On the other hand, the show subjects need to start having fittings for the climactic drag show more or less from Day One. An enormous design team conceptualizes and oversees the drag performances.
"We joke about the fact that we feel like we're making two or three different shows within the scope of a [seven or eight day] shoot and planning differently for each of them, and yet they all have to attempt to integrate," says LoGreco. The crew swells to around 75 to 80 people on the day of the drag show, which features elaborate hair and makeup, sets, backup dancers, and attention-grabbing costume changes.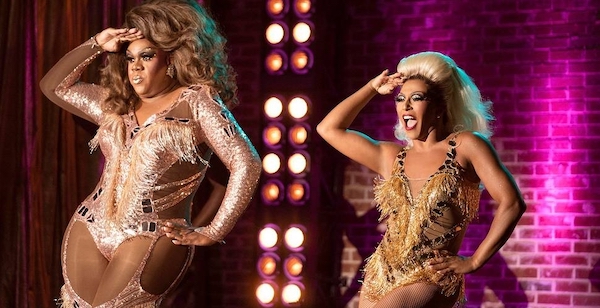 The drag shows, which take up the last quarter or so of each episode, deliver a satisfying payoff. One reason they work so well is their specificity. Performances are tailored to the stories and communities of the first-time drag queens.
In a performance from Episode 3, for example, Esael, a young Mexican-American who comes out as gay to his mother and father over the course of the episode lip-synchs to a song by Mexican pop icon Thalía. Says LoGreco, "When he heard he was doing a Thalía song, he was like, 'Ehhh, I don't know, my Mom listens to that,' and we were like, 'Exactly!' We didn't plan this, but she sings every word while he is lip-synching. She's probably lip-synching better than he is, and people were going crazy. [The drag show is] not just fun and loud and hot, but it's also story."
And that's why, at least in part, on We're Here, drag heals the world.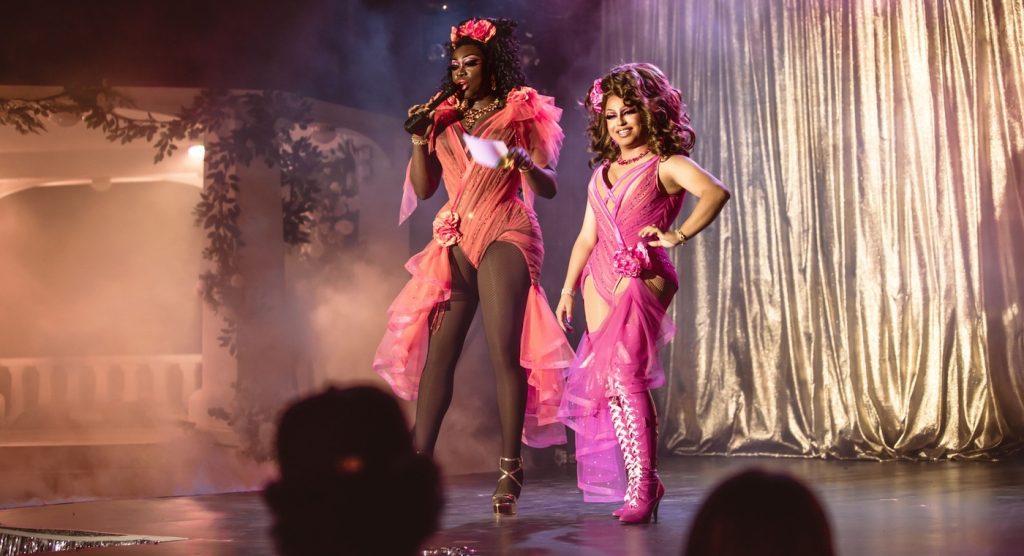 For more on Warner Bros., HBO, and HBO Max, check out these stories:
Timothée Chalamet Reveals First Look of Himself as "Wonka"
"The Matrix Resurrections" Cast Reflects on Legacy of "The Matrix"
New "The Batman" Footage Revealed in DC FanDone Trailer
Featured image: Shangela in "We're Here." Photograph by Courtesy of HBO