"The Many Saints of Newark" Director Alan Taylor Pictures a Young Tony Soprano
When writer David Chase created HBO's The Sopranos in 1999, he ushered in the age of what is now fondly known as Peak TV. Often staged by director Alan Taylor, Chase's contemporary crime drama, led by the late James Gandolfini as mob boss Tony Soprano, picked up 111 Emmy nominations including 21 wins by infusing a crew of New Jersey Mafiosi with gritty eloquence, Shakespearean-level betrayal, homicidal rage, family dysfunction and loads of psychological nuance. In The Many Saints of Newark (now playing in theaters and on HBO Max) Chase reunites with Taylor on a big-screen prequel set in the late sixties and early seventies when Tony Soprano came of age. Taylor says,  "It's funny because, with The Sopranos, David Chase's brilliant idea was to take the classic America gangster story, put it on the small screen and make it contemporary. Now we're undoing all that cleverness by putting the story on the big screen and making a period film."
Speaking from his Brooklyn home, Taylor details how he shaped the prequel's fiery performances, explains what it was like working with the intimidating Ray Liotta, and how Micahel Gandolfini won him over before filming began by delivering a heartfelt dinner speech.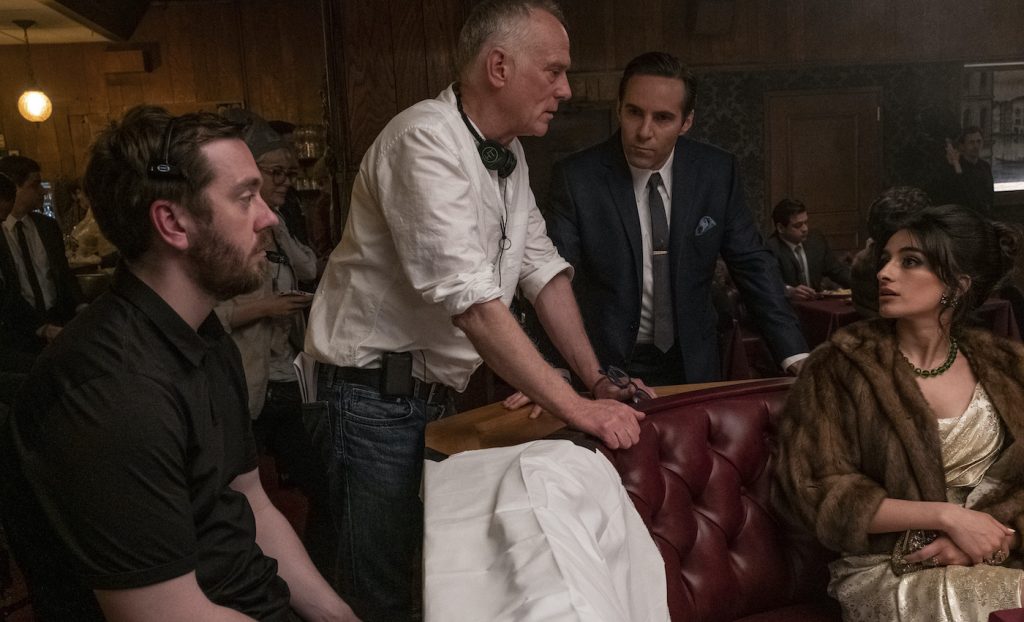 The world of the Sopranos looks beautiful on the big screen. How did you stage the story so it feels cinematic in scope?
I thought long and hard about the spirit of The Sopranos in building this big-screen experience. We tried to be epic in places while also making it continuous with the show by using this spartan, clean visual language I learned from David Chase. He didn't like any affectations or prettifying on the show, and we wanted that kind of rigor in the movie as well. We do have surreal, strange, beautiful things in this movie as well, but it's captured in a sort of straight-ahead way.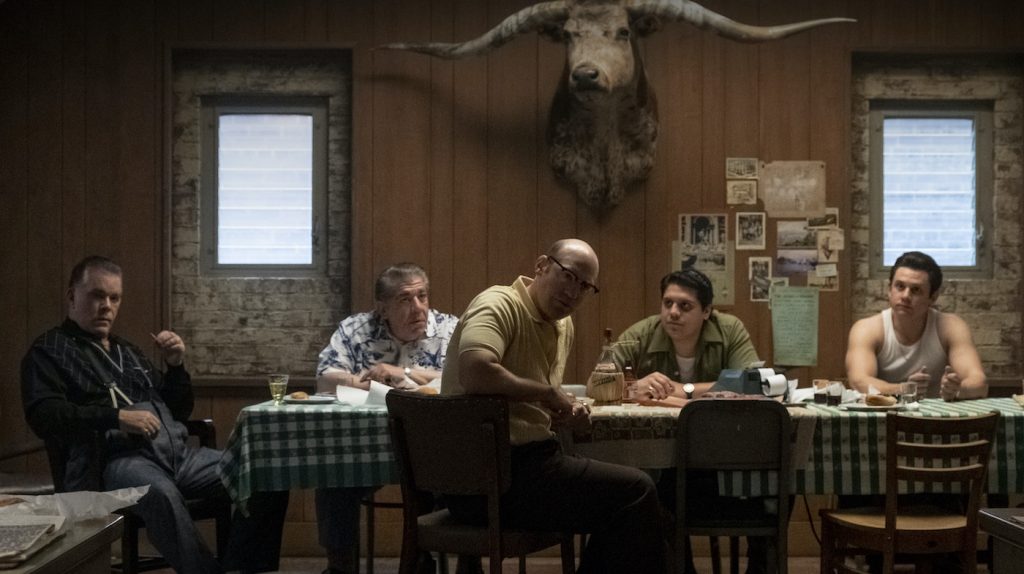 A simple approach works well when the performances are so strong, especially from Alessandro Nivola as Young Tony's hothead uncle Dickie. It feels like he's the guy driving the narrative.
I'm glad you highlight that. A lot of people probably come to this film thinking it's going to be Tony's origins story first and foremost, but this is very much Alessandro's movie because all the storylines connect to him. On the TV show, Jim Gandolfini was the pillar because he managed to be smart, sexy, dangerous, psychotic, funny, damaged, sympathetic all at once. That's the way I thought about Dickie. We had to find someone who could do all that and when Alessandro put himself on tape it was flawless: the voice, the range, the mannerism, the energy.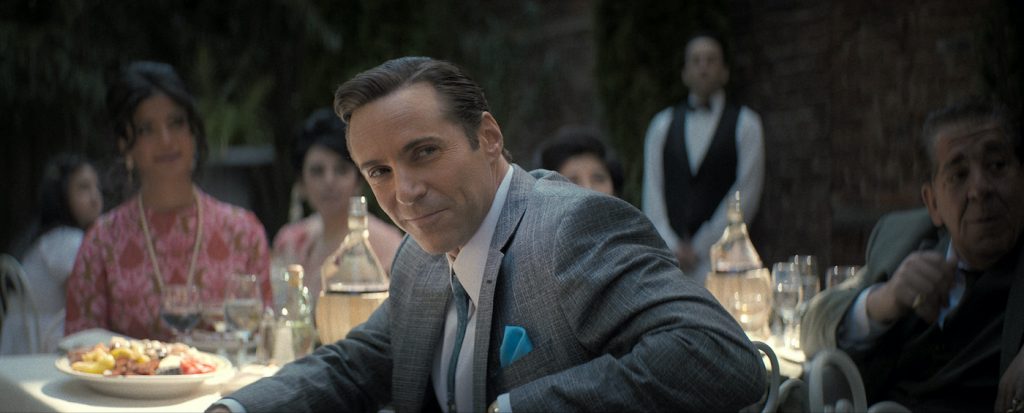 How did you harness all those elements when Nivola showed up on set?
He did so much prep, I just tried to keep him on the rails with what I'd fallen in love with in his audition. Alessandro has a sometimes unnerving process of starting and re-starting a scene, which can take other actors time to get used to. I think he picked up some things from De Niro in the way he works, and it paid off.
In terms of casting, the big hook has to do with James Gandolfini's son Michael taking on the role of a teenaged Tony Soprano. How did that happen?
We looked at teenagers in New York, Los Angeles, and Chicago but David had the idea in the back of his mind about putting Michael in the movie. I was wary because I'd never seen Michael act before and beyond that, he's lost his father. Can we really ask him to come in and immerse himself in this project? But Michael auditioned and did great. We had a kickoff dinner with the cast and crew where he thanked everyone "for giving him a chance to say hello to his father again and goodbye to his father again." There was not a dry eye in the house.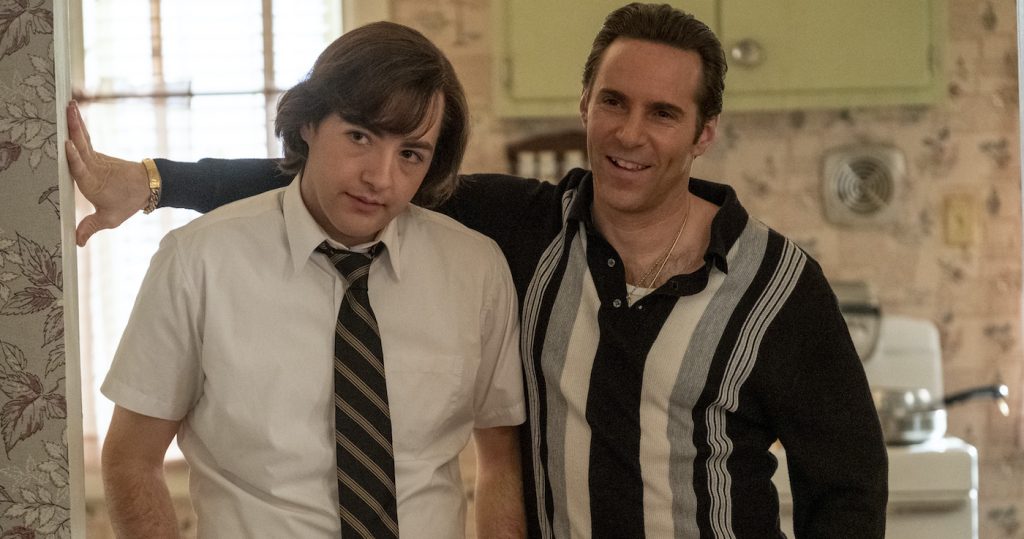 What did you do to shape Michael's performance?
More often than not, my guidance was not to make sure he feels like Tony but to pull him back from being too much like the character his father played and focus on the fact that Tony [at this time] is still unformed, he's still sensitive and soft. Until the end of the film, he's this kid who's concerned about his mom, looks up to his uncle for guidance, and is getting the worst parenting ever.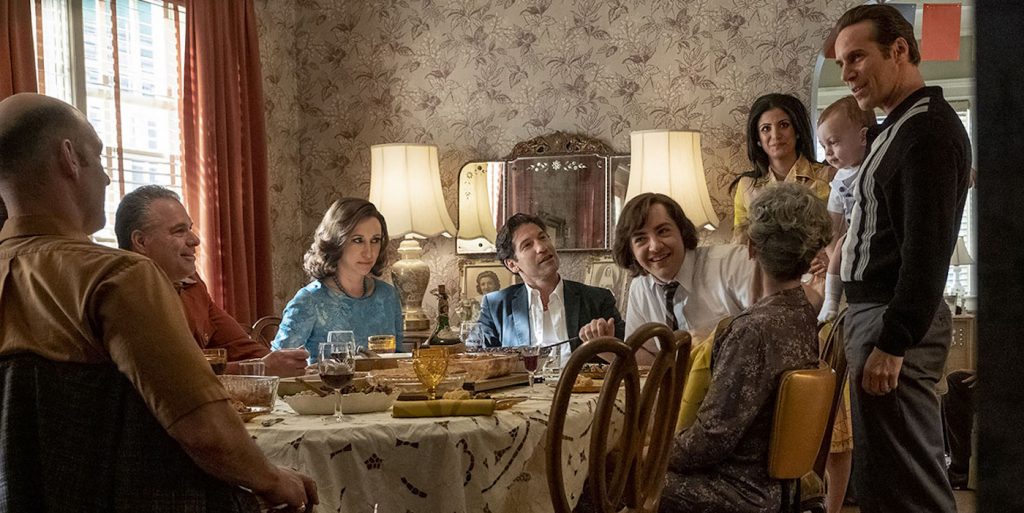 New Jersey in the movie feels different from the New Jersey we know from the series. What changes when we go back in time and what remains the same?
The big things stay the same: The tone, the balance of violence and humor, the quality of the performances. But a lot of things changed. The show was late-twentieth-century New Jersey tacky. For the movie, we have better suits, better cars, better music, nicer dresses on the woman. We're seeing these visuals through a golden age filter because that's how Tony remembered it. My favorite line in the series is when Tony says "I feel like I came in at the end of something." But of course, of course, it's The Sopranos world so we start out romanticizing the past and then obliterate any sense of romance as soon as we set up the story.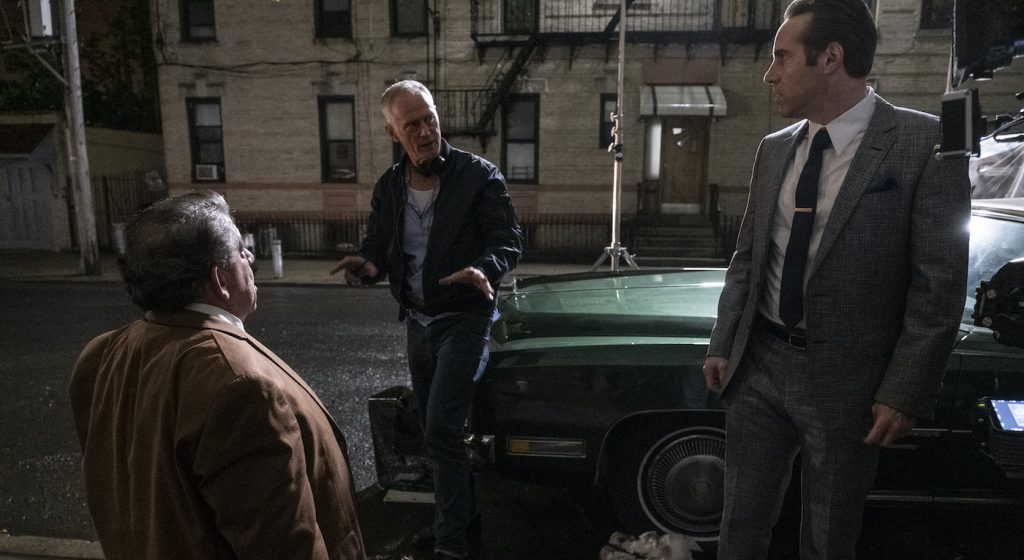 That sense of vintage glamor is personified by fresh-off-the-boat Mafia wife Giuseppina played by Italian actress Michela De Rossi.
Isn't she something? David and I went to Rome and cast Michela there. She knows how to be funny but there's a real spark and intensity to her character. She's very different as an actor from Alessandro. He's very internal in his process, whereas Michaela changes everything she does in a scene based on what the other person's doing. She had very little English when she came over to make the movie.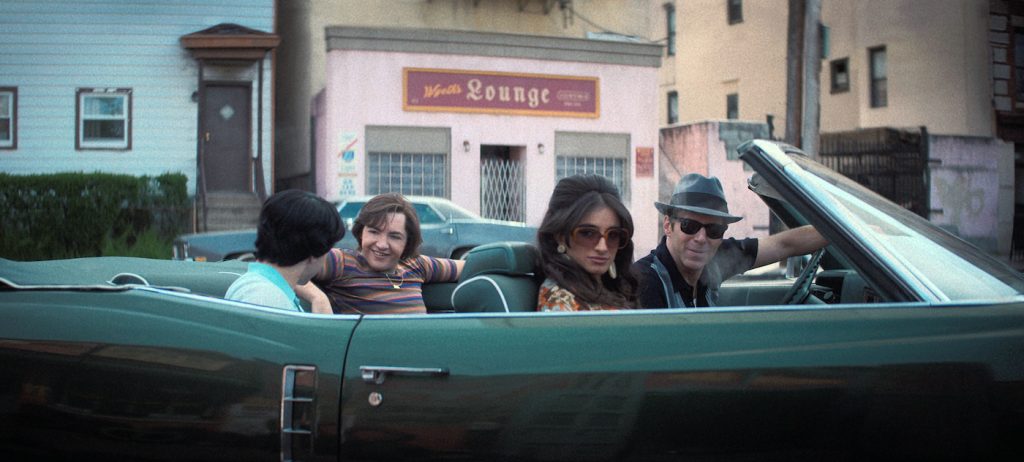 Giuseppina makes a big impression on Black numbers runner Harold (Leslie Odom Jr.), who draws the viewer into the 1967 Newark race riots. What was it like re-creating this historic event, complete with fires and tanks rolling down the street?
Working with production designer Bob Shaw, we took over two or three blocks of Newark and transformed it to match the period. That was exciting but the peril comes in not getting it right. Everything you see in the film is grounded in research, including the young black child getting shot by the police, who wound up on the cover of Time magazine. At that location, people who'd grown up during that time had tears in their eyes, telling us "That's exactly the way it looked, that's how it felt."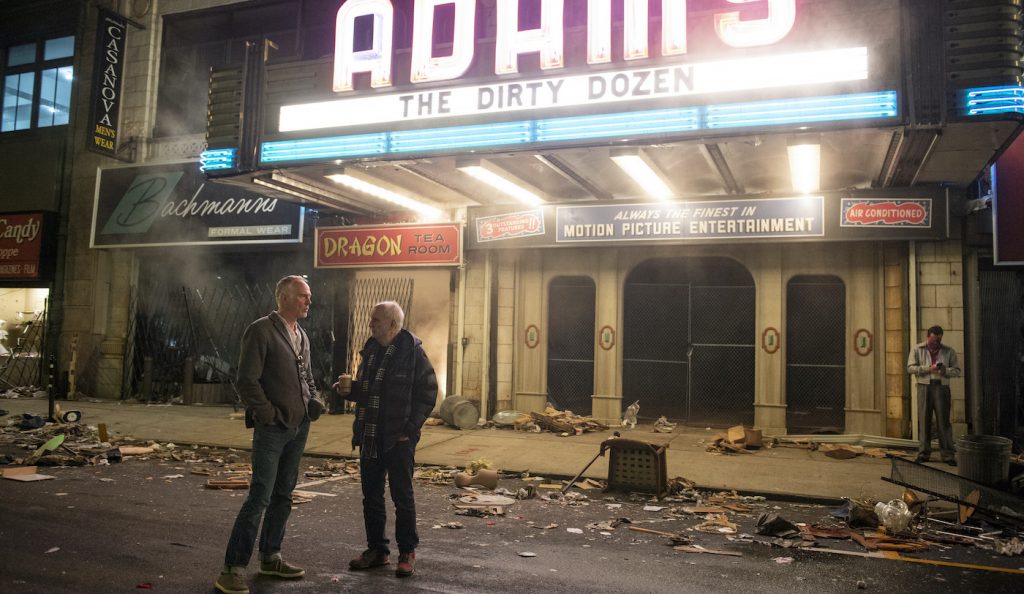 All the mob guys are racists including the Goodfellas-famous Ray Liotta in the role of Dickie's brutal father.
Yeah, a Nasty alpha male. I was really keen on casting Ray because — I don't want to give anything away but in Ray, we get this powerful performer who carries this whole mythology of gangsterism from [Martin] Scorsese, and then we're playing against that as well.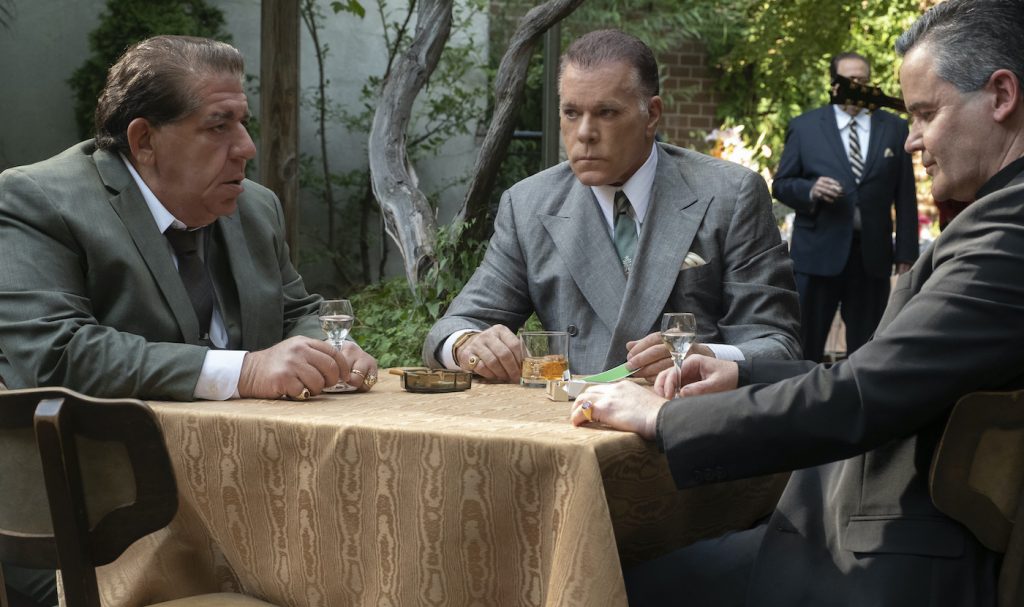 Ray Liotta seems so menacing on screen. What's he like to work with?
Ray looks like he could bite your head off but he's nice, unpretentious, and funny. Although he does have a few rough edges. There was one scene where he and I got a little bear-ish with each other.
You contributed to the birth of Peak TV era by directing Mad Men, Game of Thrones, The Sopranos, Deadwood, Nurse Jackie, Sex and the City, and Six Feet Under. Then you took a shot at blockbuster movies. Why?
I came out of film school thinking I only want to do movies and TV is stupid. David thought the same thing so it's ironic that he gave birth to the golden age of TV and I rode in on that work he created. Then TV got bigger and bigger, Game of Thrones led to a couple of opportunities that I couldn't say no to so I jumped into these blockbusters working with budgets I'd never had before.
You directed Thor: The Dark World and Terminator: Genisys. How did that go?
It did not work out. I loved the actors and respect the hell out of Marvel and the source material for Terminator. Thor made tons of money and my terminator was the second biggest grossing Terminator movie of all time, so yay. But it was no fun. By the time I staggered out of that experience, I'd lost the joy of movie-making. I'd forgotten why I wanted to be a director. It became a matter of going out into the wilderness, doing some small things, going back to Game of Thrones. Then when David called about doing The Many Saints of Newark, it became sort of a redemptive act of coming back to life again as a director.
Newark includes locations and references from the series that will surely be appreciated by hardcore Sopranos fans. 
Going back to Satriale's butcher shop felt good, [representing] the idea that some things just don't change. And of course, Holsten's diner carries weight because of where the TV series ends up, so that's a nice echo. But we didn't really do many easter egg-y things except for when Junior comments on whether Tony has the makings of a varsity athlete. The other thing we carried deliberately from the show is the food. We made sure to service the food a couple of times,
It's intriguing to see Tony's bitter mother Livia (Vera Farmiga) and the conniving Junior (Corey Stoll) as young adults, but John Magaro's take on a 25-year old Sylvio, originated by Steve Van Zandt, really jumps out.
John spent a lot of time with Steve Van Zandt and sort of absorbed Sylvio that way. At the premiere in New York last week, spontaneous applause broke out when he walks across the room doing the perfect Sylvio in the way he pitched his voice and hunched the shoulders.
So many performances in Many Saints of Newark seem to forecast what the characters will become thirty years down the line. It's like the philosopher says: "Character is destiny."
Which again, I would hammer back into the main theme. These people are locked into who they are. We may tell ourselves that we can look at our bad habits and liberate ourselves, but in our film, the characters are fully formed. There's a real inevitability as to where they're going in life.
Featured image: Caption: (L-r) ALESSANDRO NIVOLA, MICHAEL GANDOLFINI and director ALAN TAYLOR on the set of New Line Cinema and Home Box Office's mob drama "THE MANY SAINTS OF NEWARK," a Warner Bros. Pictures release. Photo Credit: Barry Wetcher