Twisting the Natural Hair of "Candyman" from Art Chic to Dark Terror
Can having great hair protect you from a monster in the mirror who cuts down his victims at the mention of his name a mere five times? There's evidence in the new Candyman that it can. Department head hairstylist Jessi Dean stepped elegantly into the glossy art world of Anthony McCoy (Yahya Abdul-Mateen II) and Brianna Cartwright (Teyonah Parris). The killer begins as a mere myth, but hair and terror intertwine as the rumors prove true and the slayings mount.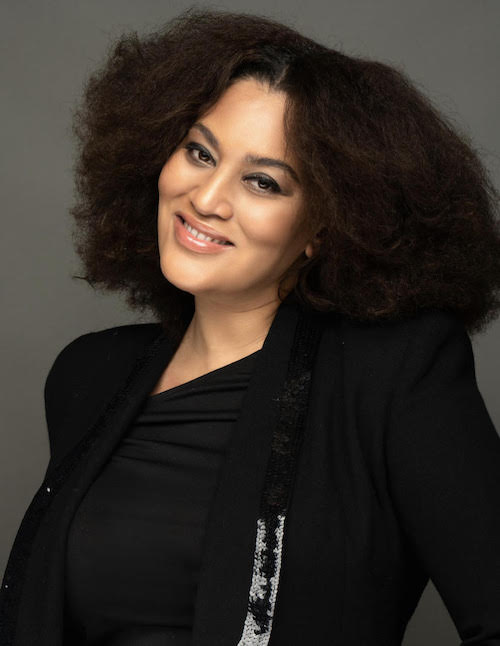 CAUTION! SPOILERS AHEAD!
Anthony and Brianna initially present as an enviable pair. Talented, beautiful, and tender, the rising stars of the art world seem nearly invincible. Dean created gorgeous styles for Parris that elevated her credibility as the director of an art gallery including a surprising accessory. "The pieces I used for Teyonah were necklaces," Dean revealed. "I took necklaces and adorned her hair with them. I also broke them up in pieces and pinned them in her hair."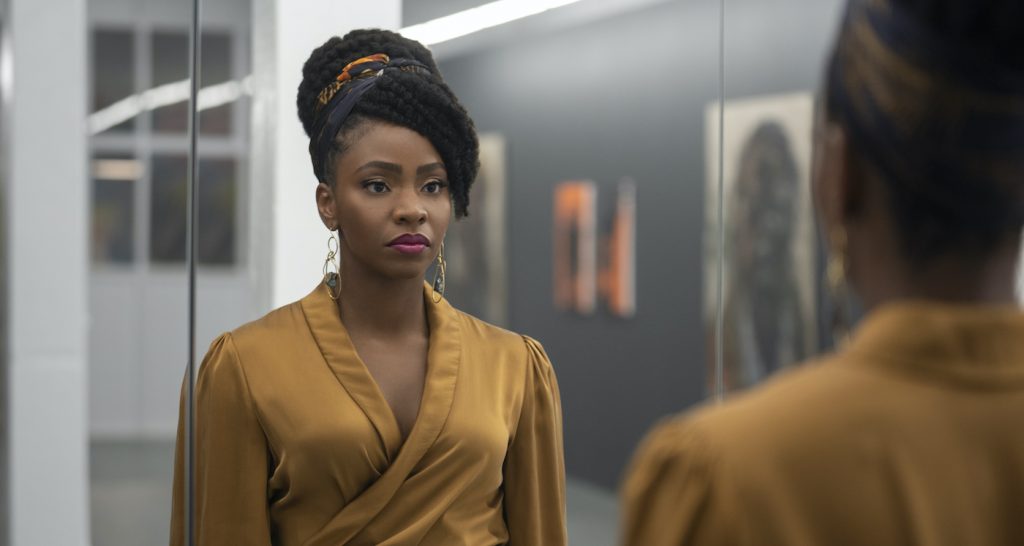 Dean ensured that the character had a creative gravitas while still emoting a professional spirit. When Anthony becomes lost in his art, Brianna maintains a rational and grounded perspective. Dean added that there were "more art accessories I built for her. The twists were put in and then just shaped according to days and costume and collaborating with the overall look."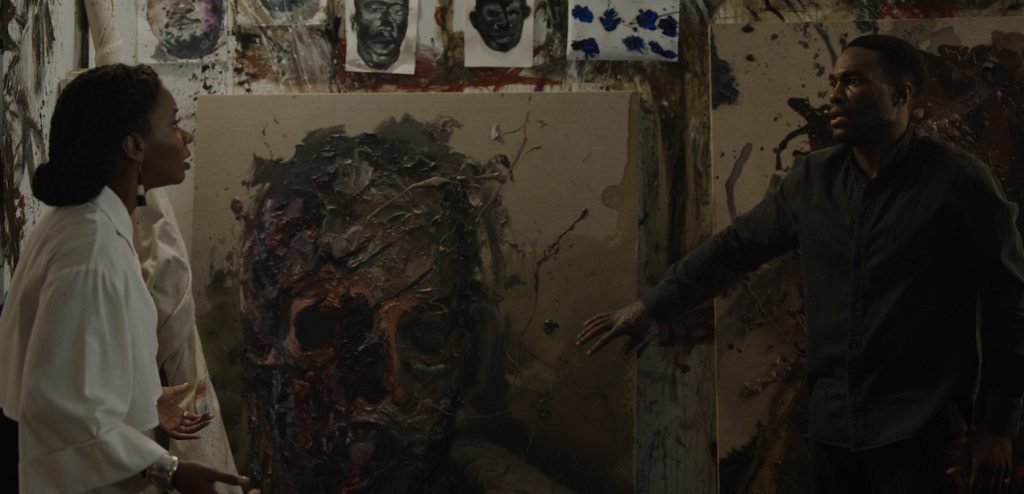 Even as Anthony grows consumed by the consequences of calling on Candyman, Brianna keeps her composure. In the face of madness, she clings to her career for stability and leaves no hair out of place. "It was more so, she's put together when she's curating in her gallery and things like that," Dean explained. "When she is fearful and uncertain to a certain degree, it was loose, but still, there were some sections that were being contained in the front."
But in the end, Candyman saturates the community, and Brianna sinks into his sticky domain. "She started contained, but you can't help but loosen up when you're running for your life, right?" Dean laughed. "Things just kind of unravel, right? That was pretty much the essence of it. How would this woman that owns this gallery sculpt and shape her and her expression of hair?"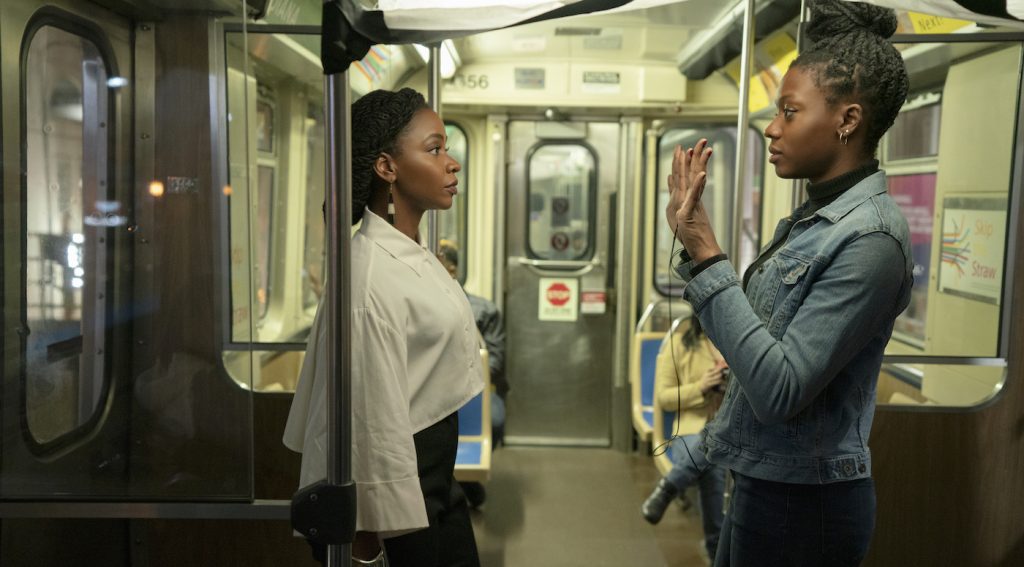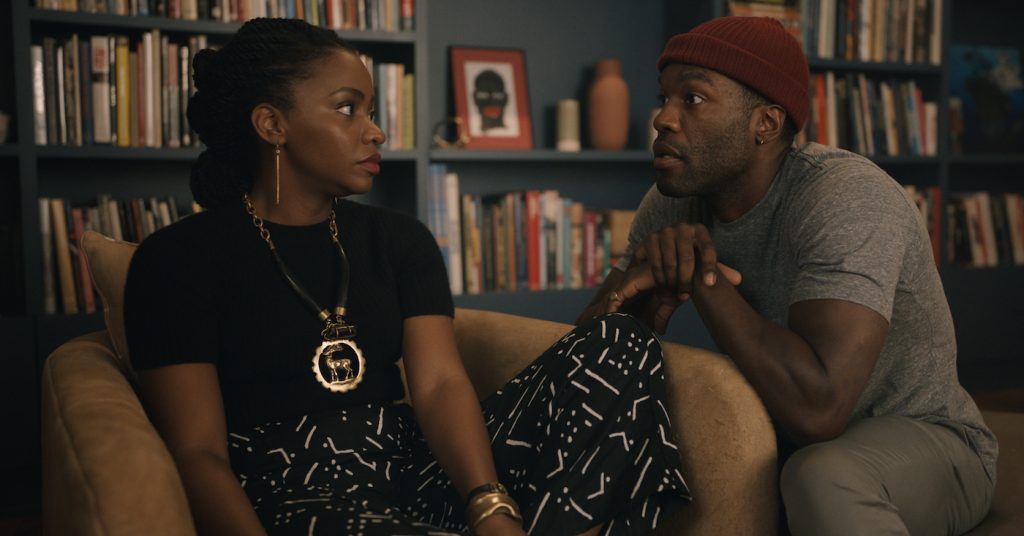 Despite their shorter styles, Dean found expressive and distinctive ways to portray the men of the film. There's a particularly telling contrast between playful and confident Troy (Nathan Stewart-Jerrett) and the struggling and vulnerable Anthony. "The free spirit of Troy I felt," Dean said. "That rang through with his ringlets up top. With Anthony, he's also an artist. He has his way about him that I thought the part would just add that touch."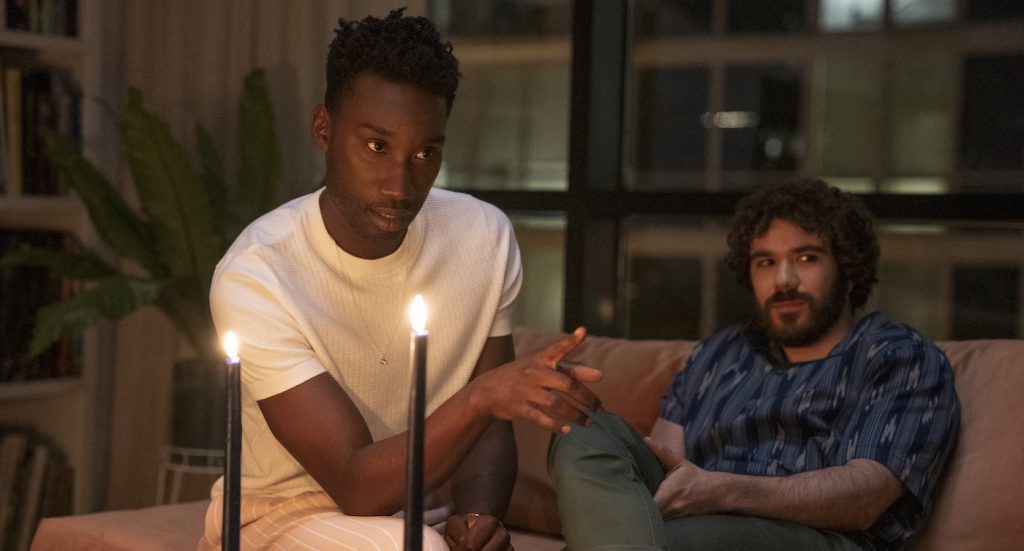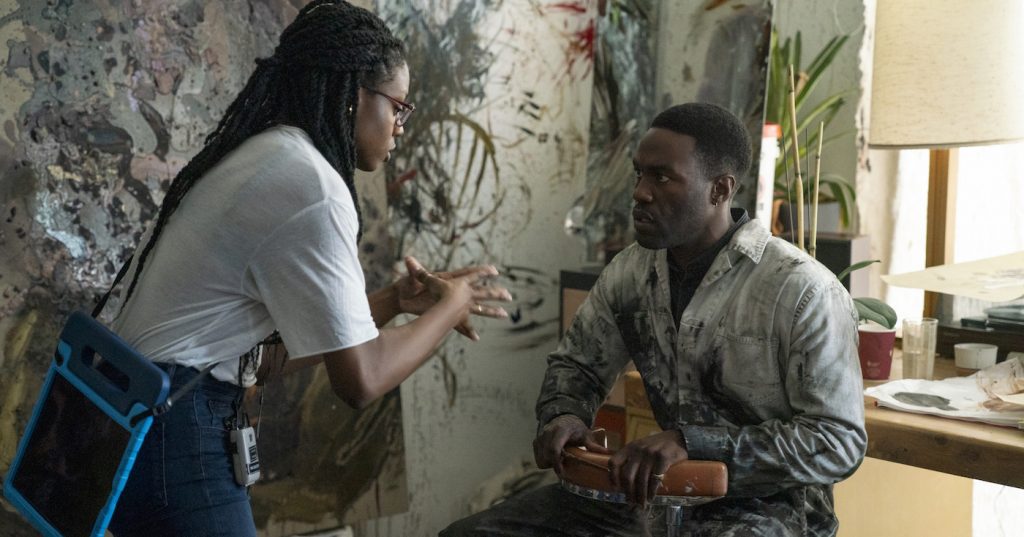 When Candyman was announced, executive producer Jordan Peele described it as a "spiritual sequel." There are many satisfying moments and details that reflect on the 1992 original, but the return of Vanessa Williams as Anne-Marie McCoy is one of the greater thrills. "From the original film, she was there in Cabrini–Green housing project and then to now – she's no longer living there," Dean said of the character's return. "She's transitioned, you can tell, from '92 to now, but yeah, she remained the same with her hair in regard to the natural state of it. It was a journey that took place with the twist versus the curly texture. But all the same, that is what remained true was the essence of the natural hair."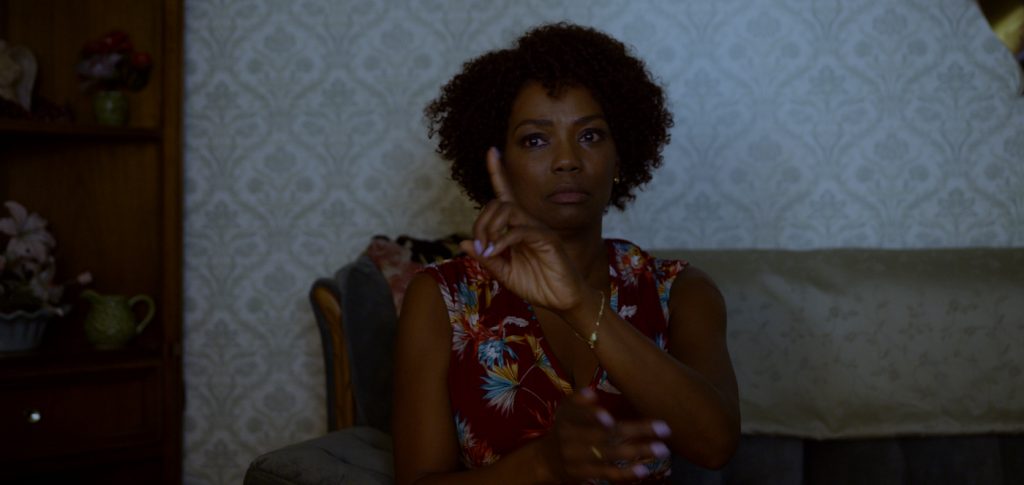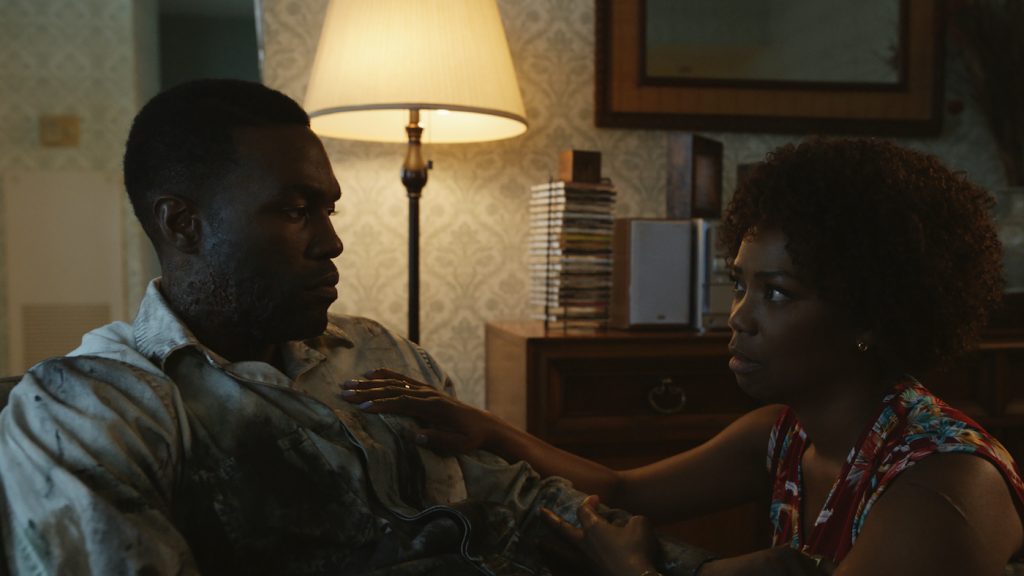 The variety and extent of Dean's designs in the film are mesmerizing, even though many characters are cut down before we have long to enjoy their style. However, Candyman serves as a beautiful showcase for natural hair. "It was very important to celebrate it and also show the different shapes and forms of it as it pertains to culture," Dean said. "It was extremely important for me to capture that."
Candyman seems more committed to incorporating natural hair than it's its predecessor of nearly three decades. Dean's contributions are likely to have a lasting impression on how designers invest their time in styling Black actors on screen. "During my career, I have seen the industry grow in regards to natural hair. There is an increased acceptance and a desire to show natural hair on screen for women of color," Dean affirmed. "I have seen a desire to capture the changing world, changing viewpoints and simply the changes of the time. It has been a pleasure to see and watch my counterparts dive in on this natural hair journey on screen. I have appreciated their work and it has been inspiring to watch."
Candyman is in theaters now.
For more on Candyman, check out these stories:
How "Candyman" Composer Robert Aiki Aubrey Lowe Manipulated Madness Into Music
"Candyman" Review Round-Up: Searing, Strikingly Beautiful, & Savage
New "Candyman" Video Puts The Focus On The Art Behind the Horror
Go Inside "Candyman" With Writer/Director Nia DaCosta and Co-Writer/Producer Jordan Peele
"Candyman" Director Nia DaCosta's Stirring Juneteenth Message
Featured image: (from left) Anthony McCoy (Yahya Abdul-Mateen II) and Anne-Marie McCoy (Vanessa Williams) in Candyman, directed by Nia DaCosta.