Writer/Directors Aron Gaudet & Gita Pullapilly on Their Couponing Caper "Queenpins"
"Two buddy comedies for the price of one," says Aron Gaudet about Queenpins, the quirky indie escapade set in the thrift-minded world of extreme couponing that he co-wrote and co-directed with Gita Pullapilly. Starring Kristen Bell, Kirby Howell-Baptiste, Paul Walter Hauser, and Vince Vaughn, the film follows two best friends who wittingly become embroiled in a multimillion-dollar counterfeit coupon scam, and the loss prevention officer and U.S. postal inspector hot on their tails.
Queenpins, an STX films release that shot over 30 days in and around Los Angeles, marks the married moviemakers' comedy debut. Among their past projects are the award-winning documentary The Way We Get By and the drama Beneath the Harvest Sky. Both Pullapilly and Gaudet were selected as Variety's "directors to watch" in 2014 and appointed Guggenheim Fellows for their film work. They are also known for launching the India-U.S. Film Initiative in 2019 to bring together studio heads, talent agents, and Hollywood and Bollywood filmmakers to share best practices and engage in inclusive, constructive dialogue.
The Credits spoke with the pair about what inspired Queenpins, how they cast their leads, and why they shot during the pandemic. The following interview has been edited for length and clarity.
Where and how did you come upon the story this film is inspired by?
Gita: Aron and I take deep dives on the internet and somehow I ended up on a coupon blog where they talked about this $40 million coupon caper, and it had the name of the detective there. And fortunately, we were able to reach the detective in Phoenix, Arizona, who then told us about the coupon caper and what took place, and we very quickly ended up taking a drive to Phoenix.
Aron: We talked with him and he showed us photos from the investigation. He showed us actual counterfeit coupons the women had used and really just filled us in on what that story was and then we kinda jumped in with both feet.
What made you think 'we've got to bring this to the screen,' that it would make an entertaining movie?
Aron: I think it was the extreme couponing, the idea that these women made millions of dollars with coupons, and then that it was postal inspectors that came after them. It all felt very absurd. We didn't know a lot about the world of coupons or the world of postal inspectors.
Gita: And also, only in America. Coupons aren't really a thing anywhere else in the world. And coupons in America are basically what keeps the economy driving, so we were fascinated by all of it.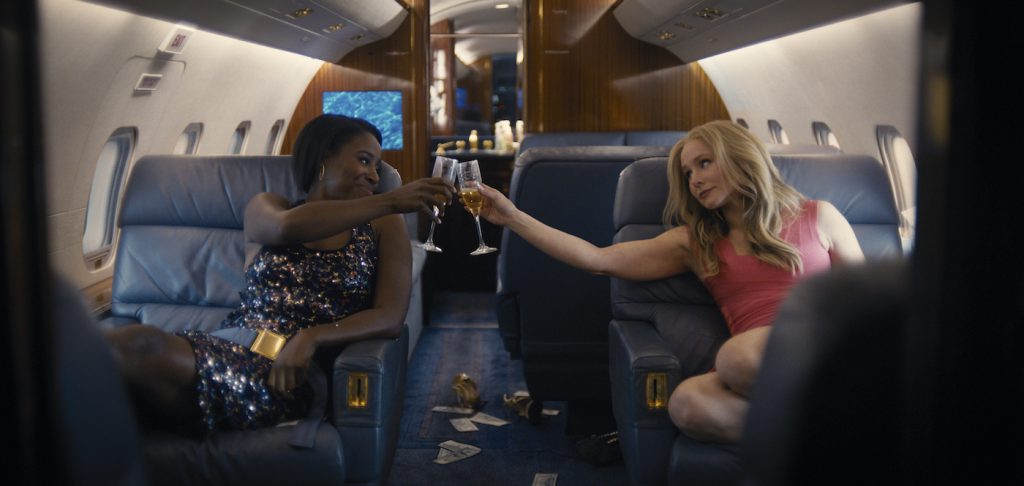 How did Kristen Bell come to be involved? Were you writing with her in mind?
Aron: We weren't writing with anyone in mind, but when we heard the name Kristen Bell, we were like 'oh, she would be perfect.' And when we met her, she said something to us and we knew she was Connie. She was like, 'A lot of times, even if I'm doing something in a movie or a TV show where maybe I'm breaking the law or doing something bad, audiences still enjoy watching me do bad things.' And we knew that's exactly what we needed for Connie, was somebody that's just so likable that even if she's breaking laws and doing criminal things, audiences would still enjoy her.
What was it about Kirby that made you say, 'She's the one'? I know she and Kristen had worked together previously, but the chemistry between these two characters is so critical to the story.
Gita: When we were looking for who could be the right JoJo, it was Kristen that told us about Kirby and thought that she could be a good fit.
Aron: We had watched her on Killing Eve and Barry and we were familiar with, her but we had never met her.
Gita: So then we invited her over to our house and we had samosas and Indian tea and we were getting to know her and hours later — she was at our house for hours — we knew that she was gonna be our JoJo.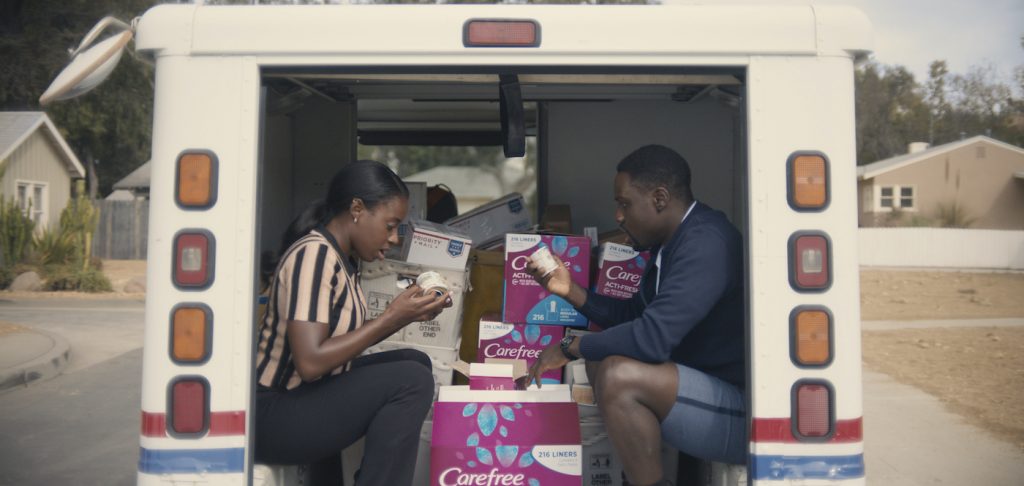 The same goes for Vince Vaughn and Paul Walter Hauser, who is so funny. Their story serves as a type of 'buddy movie' within a 'buddy movie.'
Aron: We use coupon lingo: We say it's two buddy comedies for the price of one. We were trying to do something where is it possible that you could root for both duos, even though Paul and Vince are coming after Kristen and Kirby and you don't want to see them get caught, can you still be enjoying Paul and Vince on their adventure? They hadn't worked together like Kristen and Kirby, but they did have this friendship happening off-camera that really continued on camera and it felt like they had such great chemistry, too.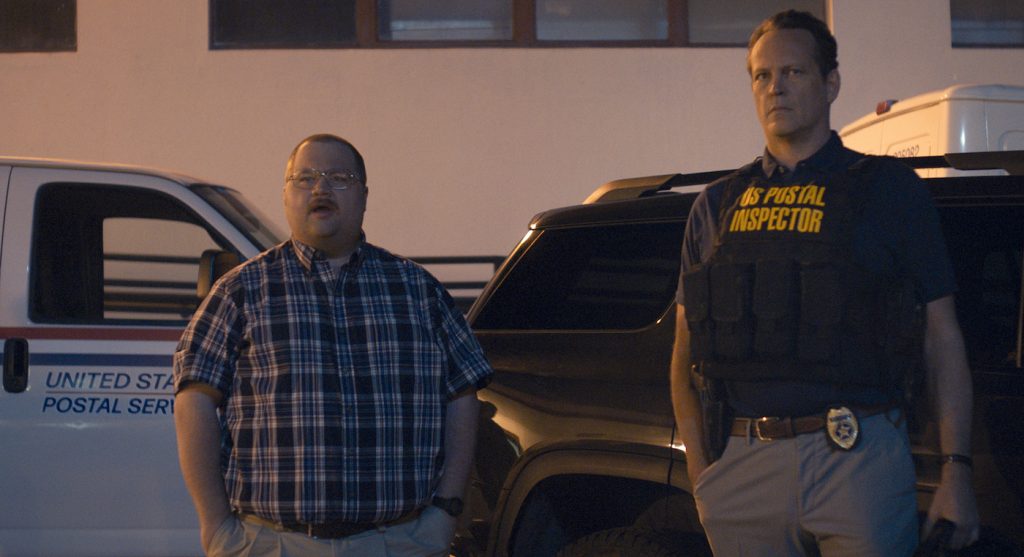 Did you shoot back and forth between the two stories or shoot Kristen and Kirby and then move on to the guys?
Aron: It was going back and forth, but it was interesting. You're shooting with the women and then you're shooting with the men and it would feel like a totally different vibe, but it would still be fun and exciting and it felt like oh, this is going to edit together really well. Also, Kristen and Kirby's characters are best friends from the start. Vince and Paul's characters, in a way it's like the love story of the movie, where they don't start out as friends and they don't really get along and they grow to really appreciate each other.
Tell me about writing and directing together. What's your process? And do you leave the office behind at home?
Aron: [Laughs] The office is at home! We don't have children; the movies are really our children. Ours is a two-person writers' room. We're right next to each other, working on the script together. Not a word goes into the script that we both don't agree on.
Gita: You have to be open to the other person's input and perspective. We can't be precious with our ideas, we have to just serve the story. We ask our cast and crew as well to be in service to that. And then when we're directing, Aron and I are behind two separate monitors and we don't like to be influenced by each other. But we also come from a female perspective and a male perspective. I'm Indian-American, so I come from a whole different cultural background than Aron, who came from rural Maine. But if we feel that we both got it in a scene, then we know it's gonna relate to a huge audience rather than just one person's perspective.
You shot in LA during the height of the pandemic. How was filming affected by the circumstances? And why did you choose to move ahead rather than wait?
Aron: We were supposed to open production offices on March 16th of 2020, and on March 13th everything shut down and our movie fell apart. But with every independently financed movie, the movie has an insurance policy in case it shuts down for some reason. Ours, since it was bought right before COVID, did not exempt COVID. Every insurance policy after the pandemic, there's an exemption for COVID, so no independent movie could get financed and get insured. We had this golden ticket. We were the only independent film shooting in Los Angeles during that time, so that was one reason why we did go, because of opportunity — we could go.
Gita: Shooting during the pandemic was hard. To make this movie, we needed to get the buy-in from our cast and our crew and to do that we needed to be open and honest with them. Each cast member and crew member received a letter from us that talked about personally what it meant to us for them to sacrifice and take the time to make a movie like this with us, and how we work, and how things were going to be different with COVID, but how if we do our jobs right, we can bring people a little joy and a little happiness.
Queenpins is in select Cinemark Theaters nationwide on September 10, then streaming on Paramount+ on September 30. 
For more films coming out from Paramount, check out these stories:
Celebrate Friday the 13th With Every Kill in the Legendary Horror Franchise
"Mission: Impossible – 7" Team Celebrate First Assistant Director Mary Boulding
"South Park" Creators Trey Parker & Matt's Epic New Deal Includes 14 Movies for Paramount+