"The Falcon and The Winter Soldier" Director Kari Skogland on the Evolution of the Hero
The Falcon and the Winter Soldier director Kari Skogland had her work cut out for her. Direct roughly six hours worth of action (practically two Avengers films' worth), introduce a brand new location to the Marvel Cinematic Universe (Madripool), brand new villains (the Flag Smashers), a brand new Captain America (Wyatt Russell's John Walker), and continue the long-established character arcs of Sam Wilson (Anthony Mackie) and Bucky Barnes (Sebastian Stan). Oh, and handle the fallout from Avengers: Endgame. This was before Covid-19 shuttered production and the American political and social landscape was rocked by widespread, historic upheaval, with the largest mass protests in the country's history in the wake of George Floyd's murder.
Skogland and her talented team stayed the course and delivered. The Falcon and The Winter Soldier offered not only thrills and action that rivaled any Marvel film, but also character portraits, especially in Mackie's Sam Wilson, that spoke to the turmoil within the MCU and the tragedies roiling the real world. Skogland spoke with us about trusting her collaborators, responding to the larger world around the production, and about why Sam Wilson is a different kind of Marvel superhero.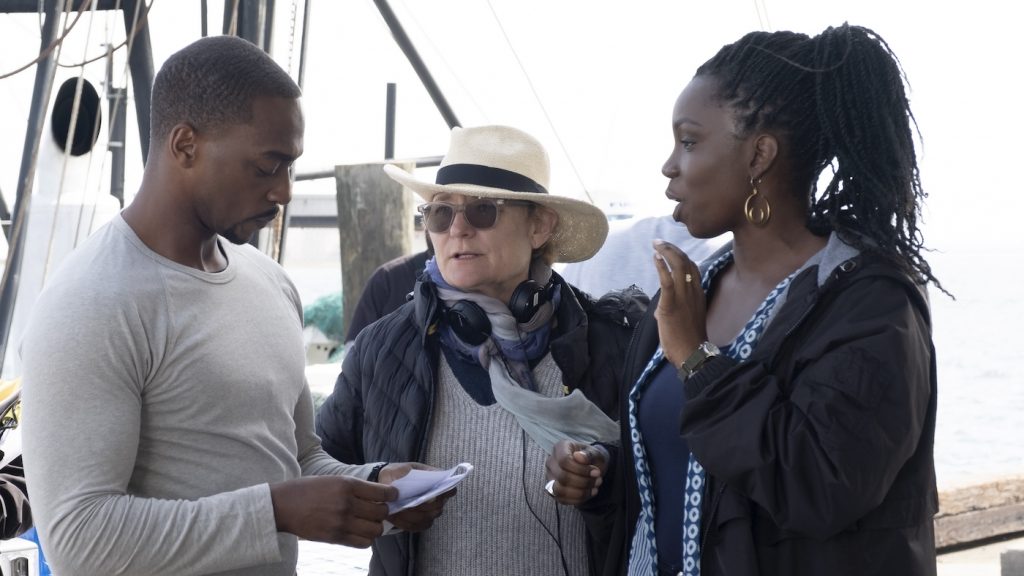 The action in this series is unsurprisingly thrilling, but it feels heavier than most Marvel films. Can you unpack that for us?
Each action wants to have its own storyline within the story. People just fighting each other isn't interesting. Everything must come from character. You're designing not only that, but you're saying, Okay, we've got six or eight big set pieces, let's look at each one of them and ask what's the big story in all of them is, and then break it down. In the first big action set piece, we saw Falcon flying with a lot more air time, so I wanted that to have its own Falcon quality. The Bucky nightmare sequence needed to evoke the Winter Soldier. And from those, onto our first big set-piece, which was the fight on the truck tops.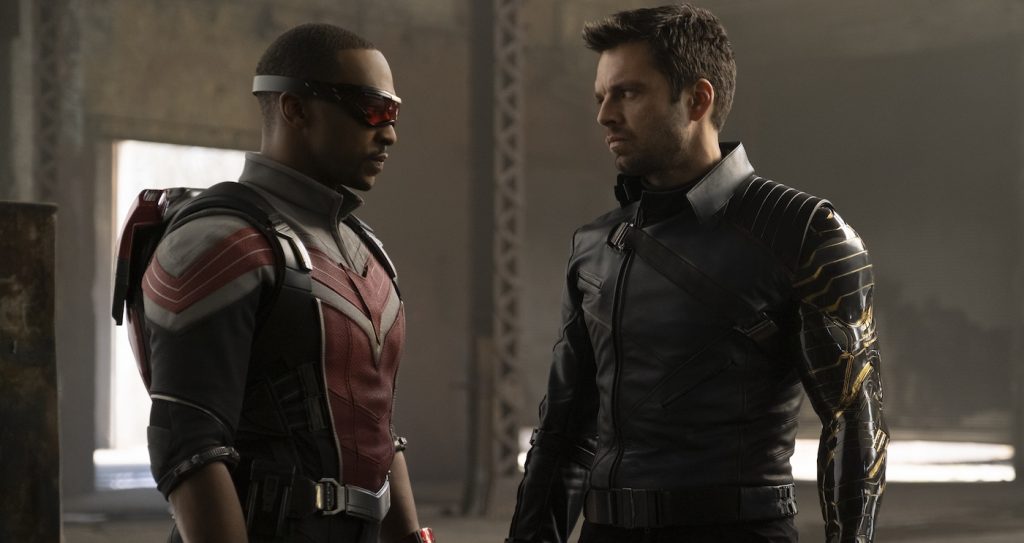 That truck top sequence was both thrilling and quite complicated, involving Sam, Bucky, the Flag Smashers, and the new Captain America mixing it up. How did you approach it? 
That had to be about them [Sam and Bucky] not working well together, and then in comes Captain America with Lemar (Clé Bennett) and, oh my god, they're a well-oiled machine. So we really highlighted the character differences. Then ultimately at the end, where there's this divide and conquer mode, Sam has to take on the villain [Karli Morgenthau, played by Erin Kellyman], and it was really important that he refused to. I really wanted us to see him refusing to fight. Sam still believes he can somehow get through to this person. Because it's all about that storyline was really about unpacking what is it to be a hero today.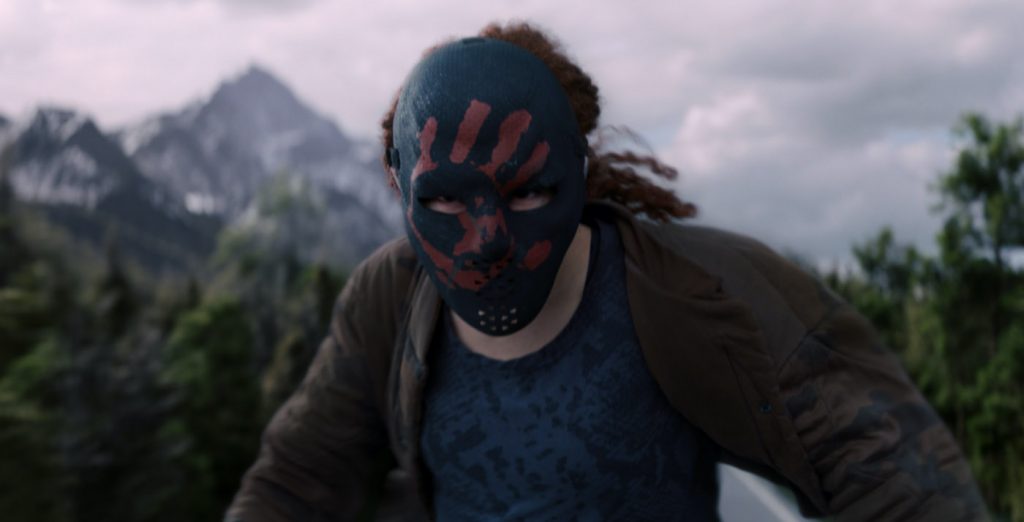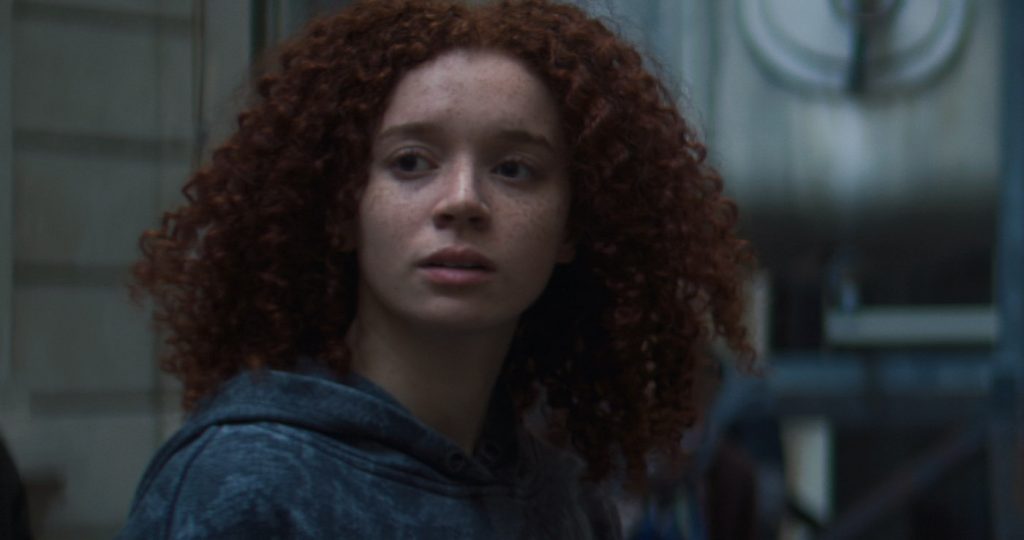 What does it mean to be a hero today?
It's no longer the soldier-warrior paradigm, which it was in the original Captain America. It's now first responders, front line workers—it's expanded to be quite a different definition. That's the journey we were trying to take our guys on. This new definition is not about just beating the sh*t out of your opponent but finding out what your opponent is fighting for. Then, you can either you can bring them away from the dark side, or at least tackle what they're fighting for and extinguish the negative side to it. In each case, you break it down and you figure out what the DNA of the character is behind every scene, and what every scene wants to be talking about.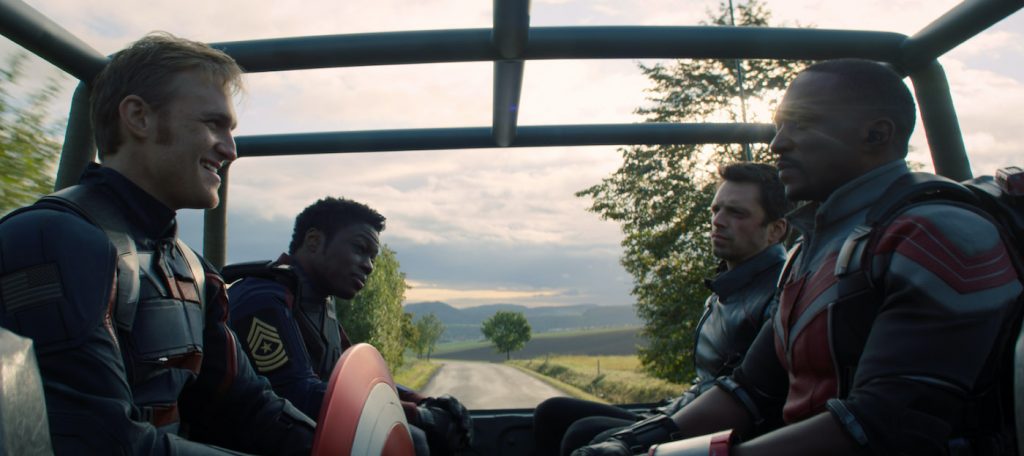 Did you vary filming techniques when dealing with the main characters?
I tried to have an experiential quality to the camerawork. So in the first episode, the Bucky storyline with his psychologist, that used very intense camera angles because we were in the prison of his brain. Whereas with Sam, we were following him. The camera was moving and hand-held at times, it was fluid. Then that merges by episode two because we're with them both. I also tried what I call ping pong editing, to eliminate edits, so it felt more fluid as compared to cutting back and forth. I also tried to make it as cinematic as possible, not just in the big shots, but in any close coverage. I liked to stack people and get a sense of depth so you get more information, versus just a single shot. You get as much information off dialogue as you get on dialogue.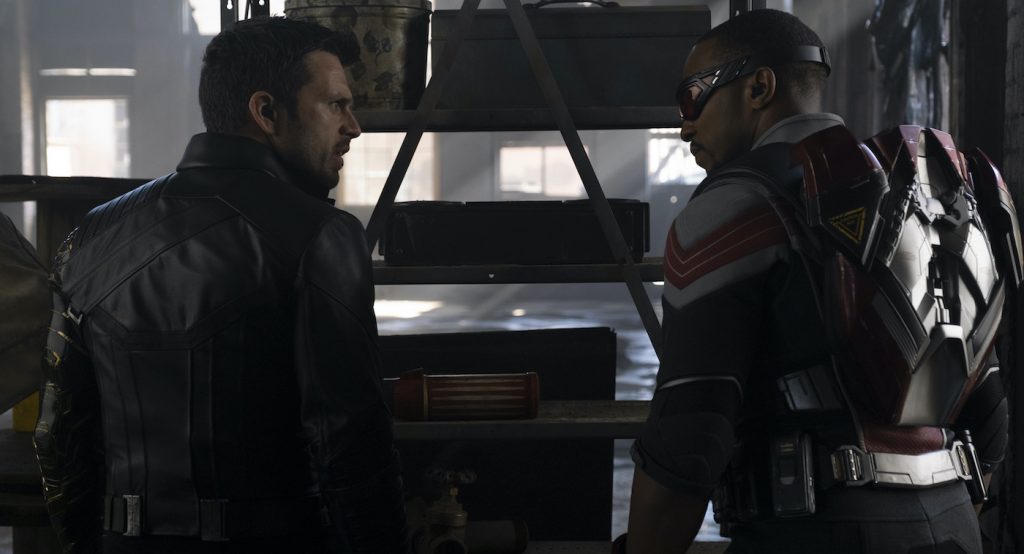 The series not only feels grittier than most Marvel films, but it also nods at what's going on in the real world. Can you talk about that?
This is set after Avengers: Endgame, which was a big, other-worldly spectacle, so this wanted to be the absolute opposite of that. So as much grit as I could put it into without falling outside the Marvel paradigm so it really felt grounded visually. We used light flares and things to dirty up the imagery and give it organic energy that made it feel a little messier. We couldn't have predicted the pandemic, of course, and we began shooting before that, so when we shut down for a bit we used the time very wisely and continued to edit. All the themes that were naturally a part of the series were all now becoming more heightened. The unrest in the U.S. around the Black Lives Matter protests made our story so much more poignant in its relevancy because it's a discussion we all need to have and continue to have, so we sharpened our pencils where we needed to, which was mostly in little character opportunities to embrace elements. With our lead characters, like Karli (Erin Kellyman) and even the John Walker character, we kept calibrating them.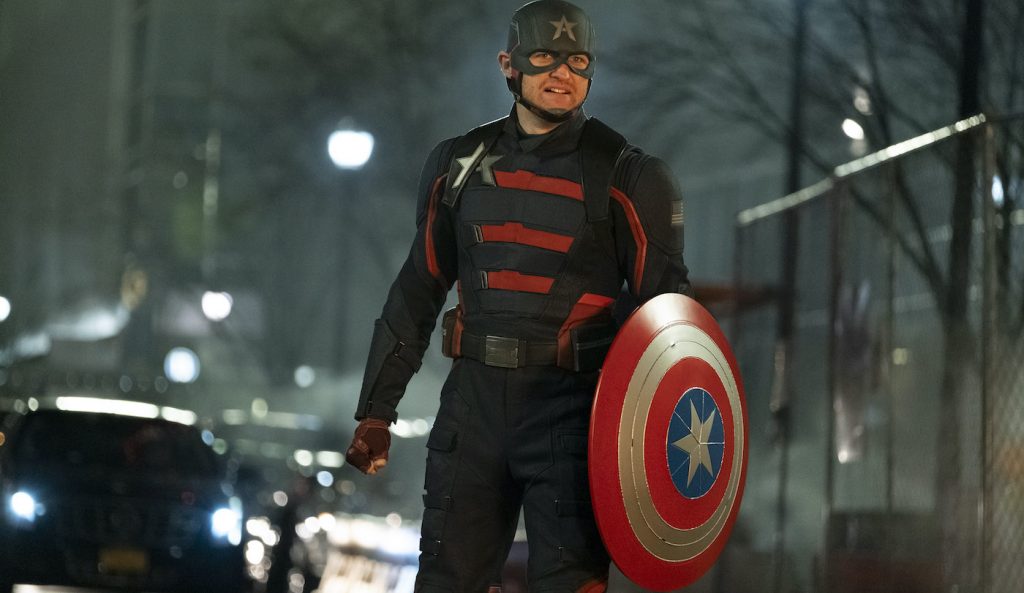 The John Walker character is more nuanced than just being a fascist Captain America—but he's sure no Steve Rogers.
He's really suffering from more of Imposter's Syndrome, right? The opening scene in episode two where we get his nervousness, and we see him as a real human, is a great setup. It was Kevin [Feige, Marvel Studios president]'s idea, to really get inside of him, and then he goes onto the whirlwind tour, but we know underneath all that is this real person with fear.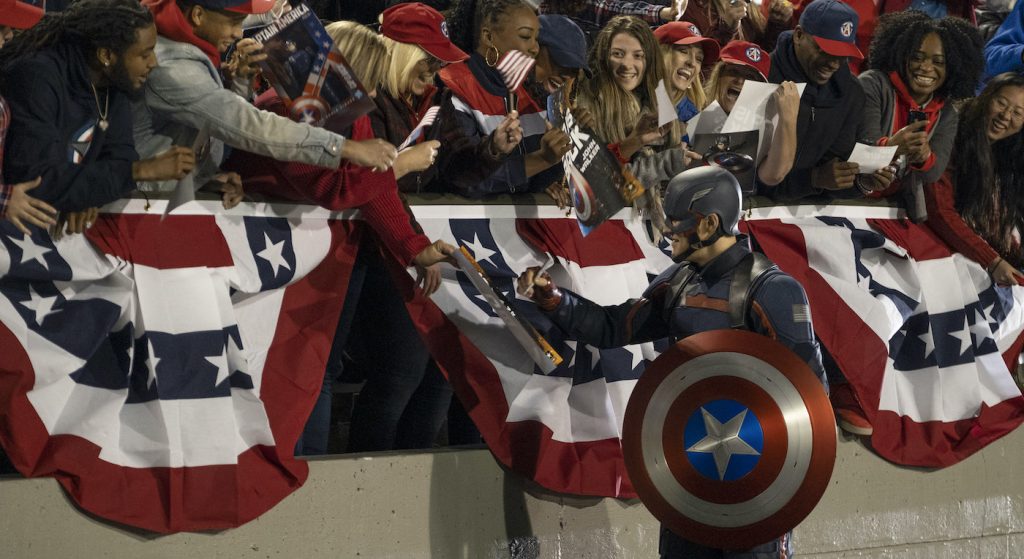 The series begins to reveal John Walker's character deficits while it simultaneously shows Sam Wilson's inherent decency.
Yes, and when we see John Walker get crushed by the Dora Milage and he's feeling not just vulnerable, but he's realizing he might not have what it takes physically or even mentally, that's when we hear that story of the medals he won and he refers to it as "the worst day of my life." We realize something happened that was not right, those medals were maybe not deserved. He even says to the tribunal,  "You made me, and now you're abandoning me." I think that's true of a lot of soldiers who feel like they were following orders, and now you're telling me that was the wrong thing to have done? I think those were all the nuances that add up to a guy who wants to do the right thing, but he doesn't have inside his soul. He's got some kind of switch in there that he's not able to control, and it comes out in the worst of ways.
There are so many iconic shots in this series—John Walker's blood-covered Captain America shield stands out as one jaw-dropper.
We made very careful planning because they were supposed to be shocking. On the one hand, we were deconstructing and staining what that shield had been. We just tearing it apart to the point where it could no longer be. That was really four episodes of finding out what that shield means to everybody. That shield is a metaphor for the flag, so it means something different for everybody, so really understanding where we were going with it when he uses the shield as a weapon of destruction. That was really important to get that right, and also for it to be bloody. It had to have some gore, but of course, we couldn't actually show the level of violence we were portraying, so we wanted to make it suggestive. Your imagination plays a bigger part.
Another iconic image—Sam Wilson finally taking on the role of Captain America—tell me about building to that moment.
Lots of discussions went into that final image with Sam. The planning for the costume itself was months of very detailed work, and of course, that was based on the comic, we pulled from that iconic image and the history of that character.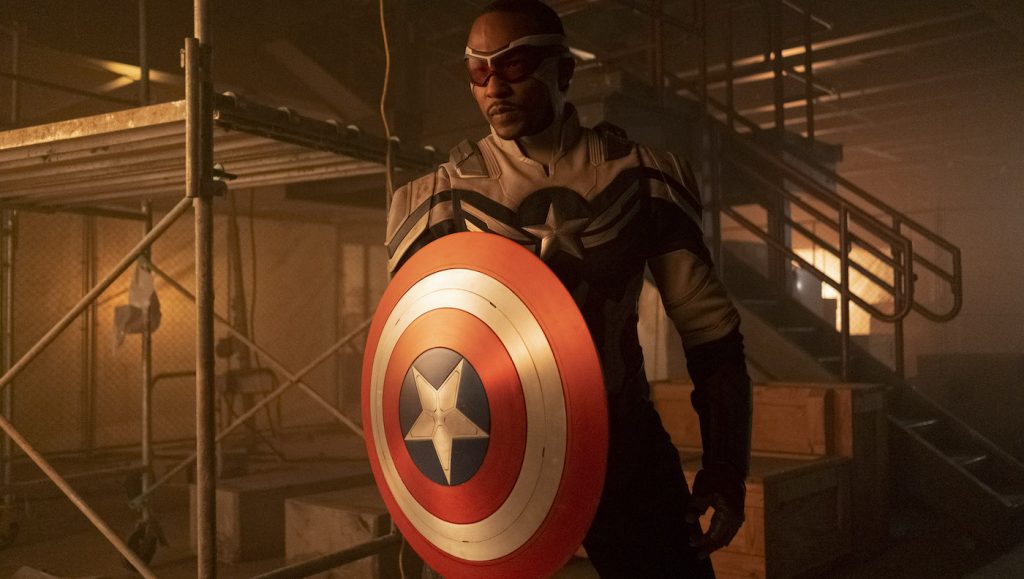 Featured image: Falcon/Sam Wilson (Anthony Mackie) in Marvel Studios' THE FALCON AND THE WINTER SOLDIER exclusively on Disney+. Photo courtesy of Marvel Studios. ©Marvel Studios 2021. All Rights Reserved.