"A Quiet Place Part II" Photos Reveal Ambitious Scope of Sequel
Memorial Day Weekend represents a big moment for theaters, theater-goers, and movie lovers. Two of the year's biggest titles—John Krasinski's A Quiet Place Part II for Paramount and Craig Gillespie's Cruella for Disney are hitting theaters on May 28. Add the fact that the CDC has changed their guidance and stipulated that vaccinated people can eschew wearing masks and can gather indoors, and in large groups, under many circumstances signal a major seachange for theaters and those of us eager to see movies on the big screen again.
With that in mind, let this batch of photos from A Quiet Place Part II fire up your imagination for what it'll feel like to see a film critics loved, and have called "nerve-shredding" and the kind of viewing experience "movie theaters were made for," on the big screen. If you're going to get hunted by aliens, there's no better way than on the biggest screen possible.
The images tease the larger world Krasinski's film is exploring, after having spent the entirety of the first film dealing solely with the Abbott family and their fight for survival against the nameless, numberless alien predators who are hunting humans by sound. You'll see some behind-the-scenes shots of Krasinski, his cast, and his crew on set. You'll also notice one shot in particular, of Djimon Hounsou's character, in what appears to be an image from before the alien attack. We've seen a glimpse of this in previous trailers—Part II will reveal life a bit before Earth became an alien hellscape.
Part II's main focus is tracking the remaining Abbotts (Krasinski's Lee Abbott was lost in the first film) as they venture out into the wider world and come into contact with other survivors. Evelyn (Emily Blunt), Marcus and Regan (Noah Jupe and Millicent Simmonds, respectively), and the baby born in the bathtub in that unforgettable scene from the 2018 film will encounter fellow survivors (played by Cillian Murphy and the aforementioned Djimon Hounsou), as they try to figure out how to live—possibly live together—without drawing the hunters towards them.
In sum, we can't wait to see this movie the way it was intended—shrieking with fear and joy amongst a bunch of strangers in a darkened theater. Check out the photos below.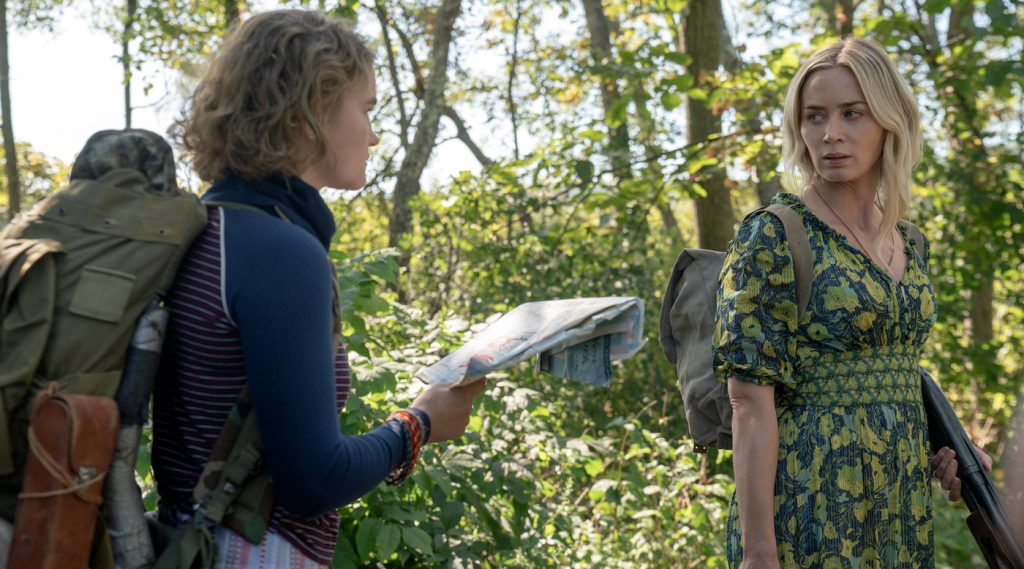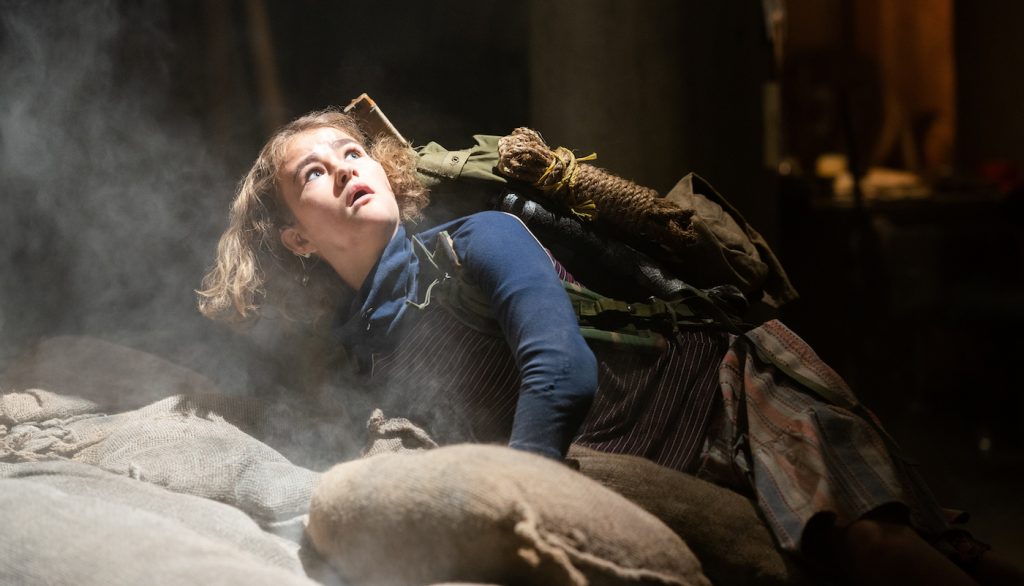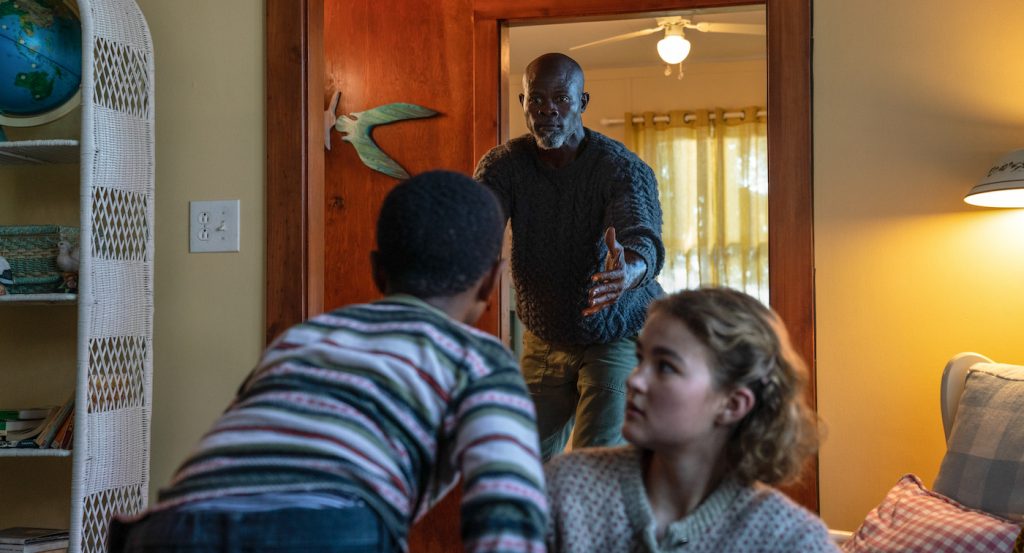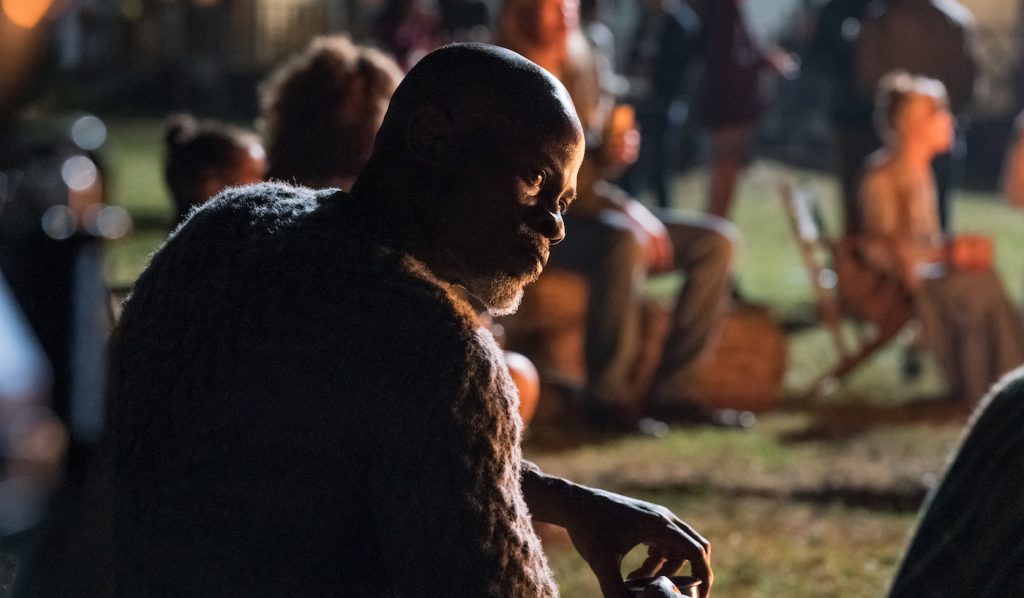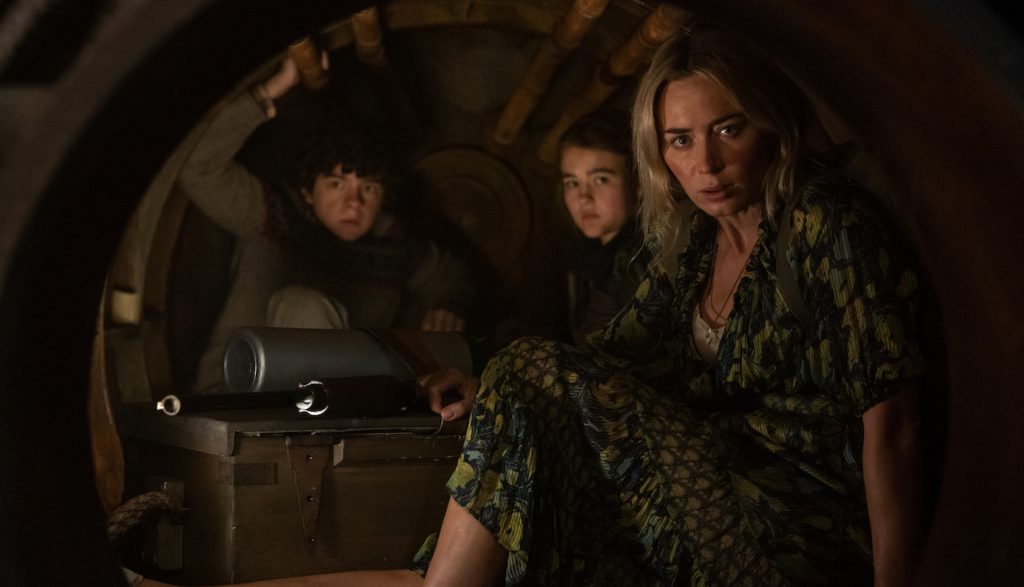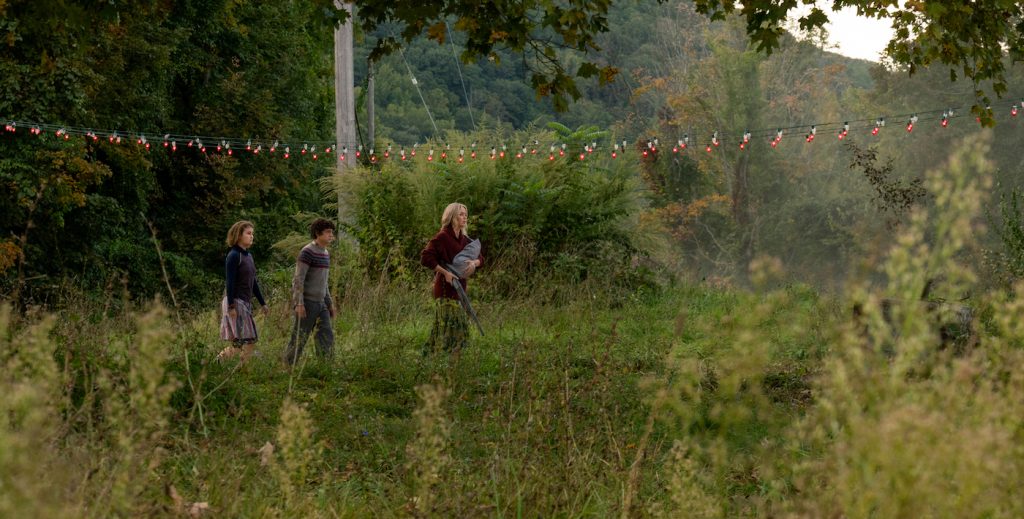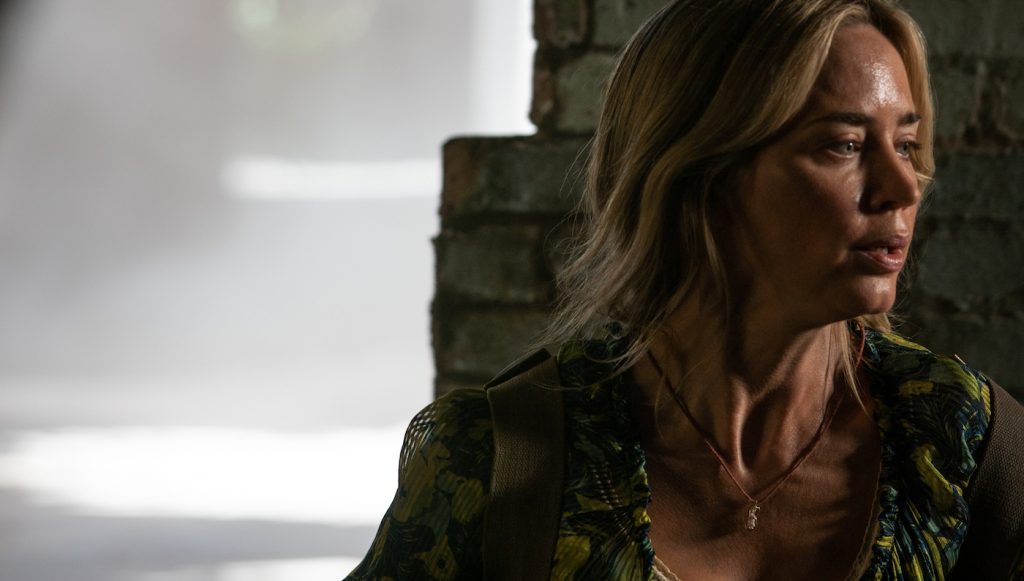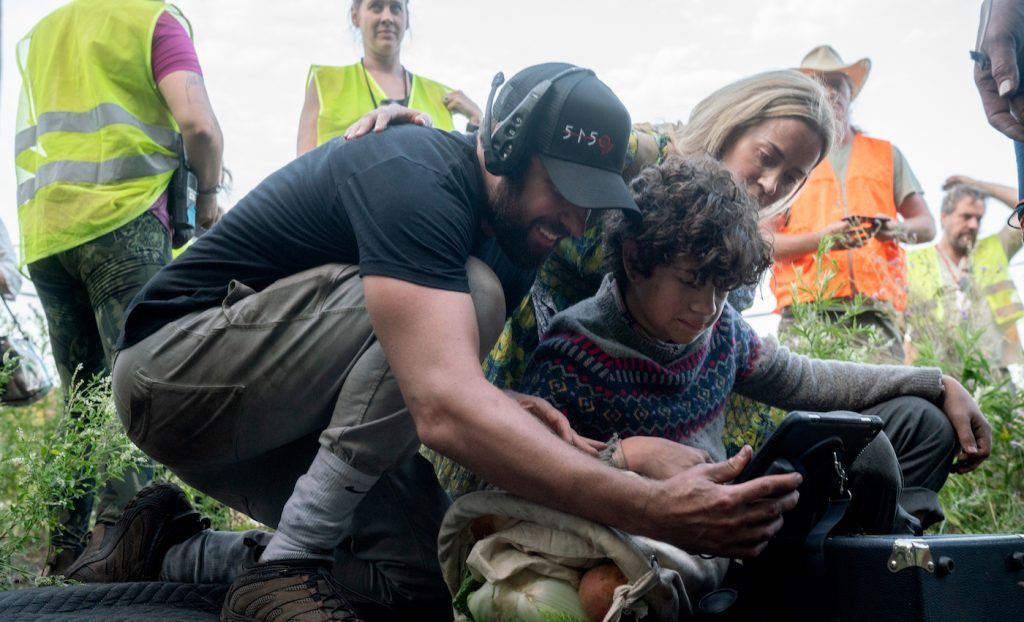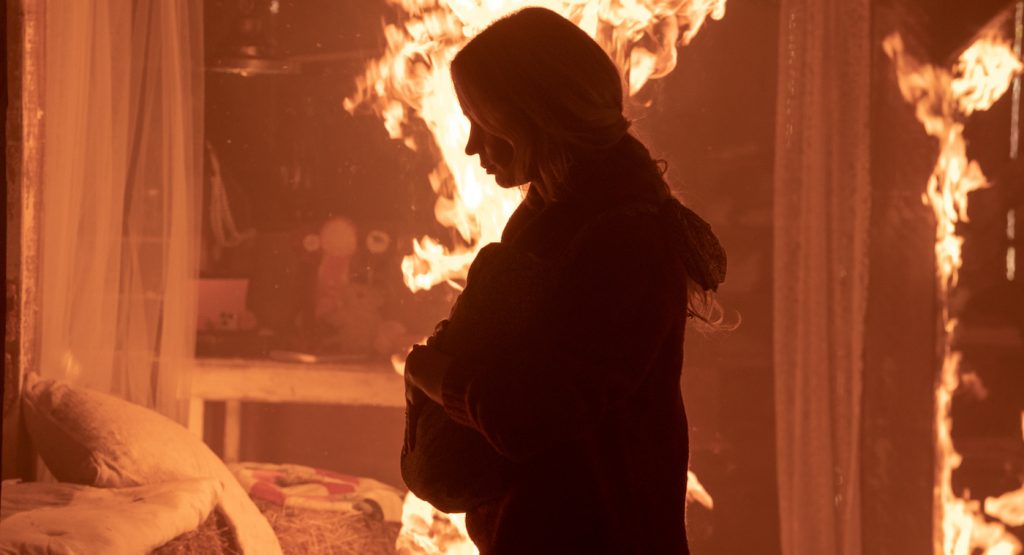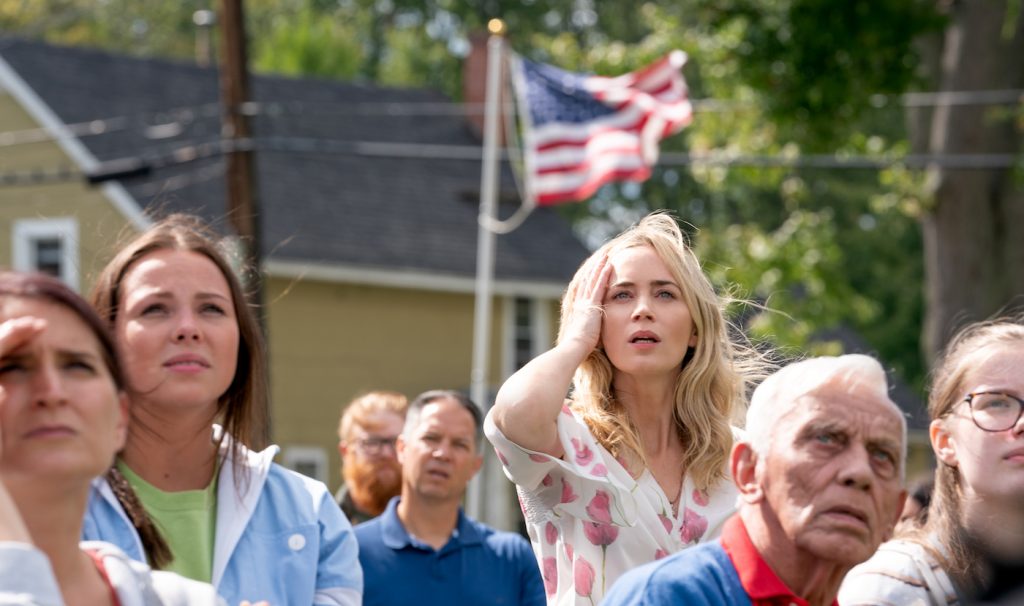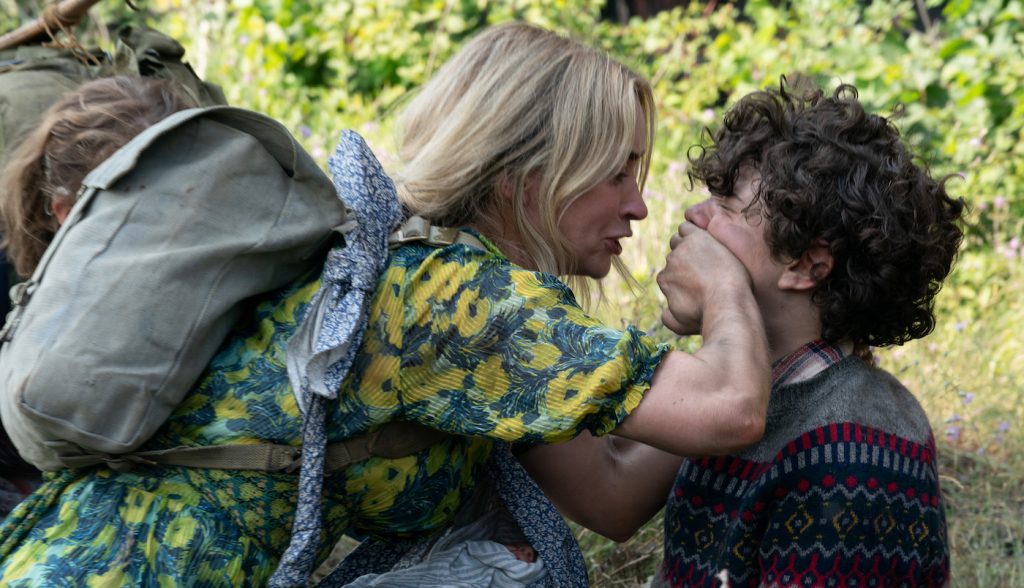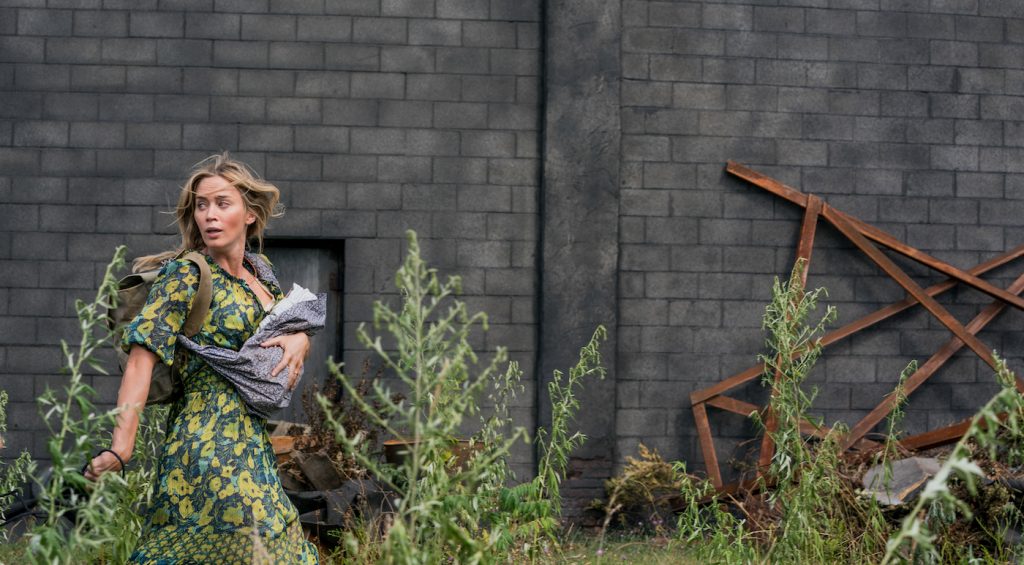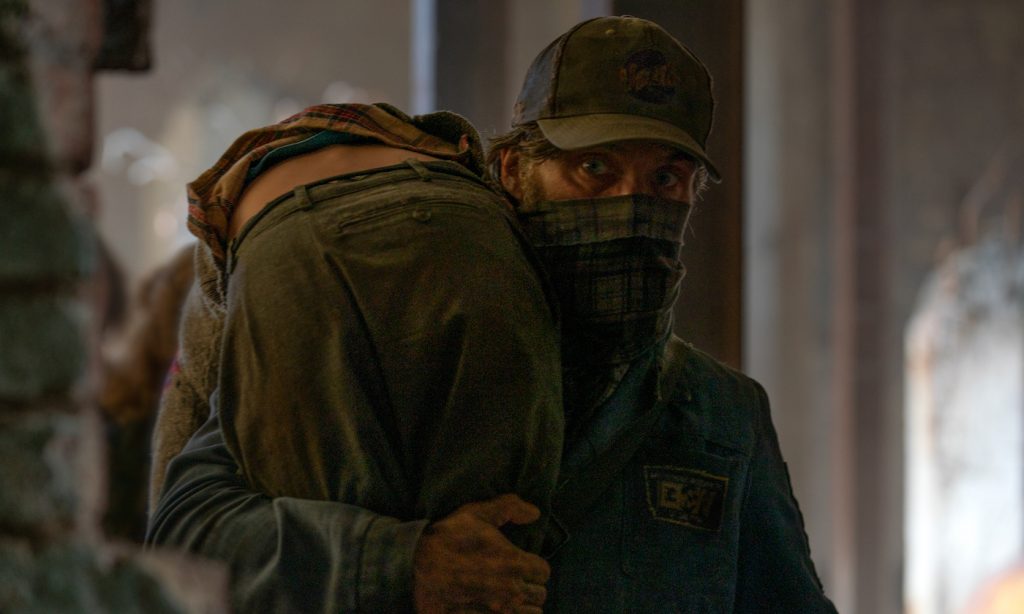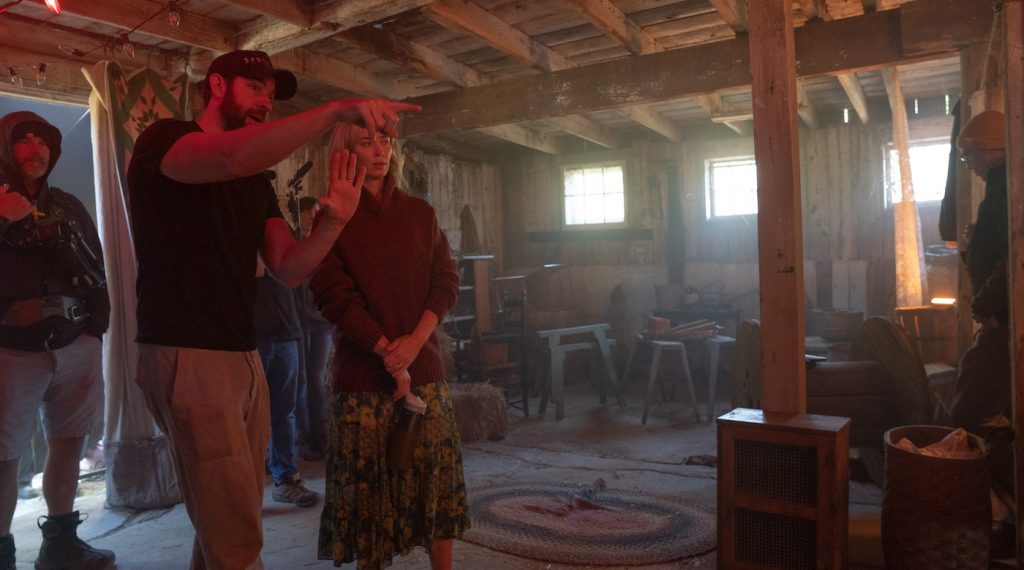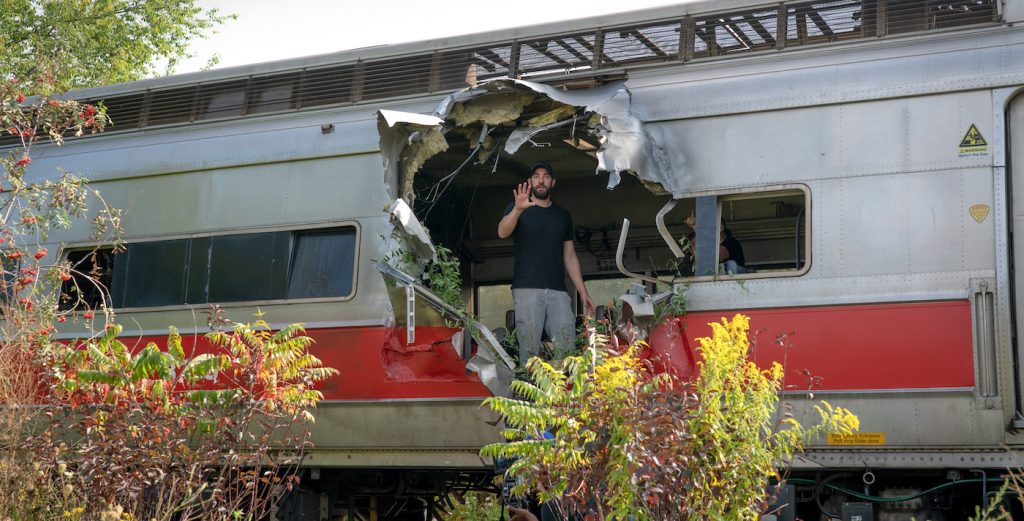 Featured image: Evelyn (Emily Blunt) braves the unknown in "A Quiet Place Part II." Photo by Jonny Cournoyer. Courtesy Paramount Pictures.