Oscar-Nominated Editor Mikkel E.G. Nielsen on Giving "Sound of Metal" its Rhythm
This interview is part of our ongoing Oscar series. It was originally published on April 13.
Excitement was running high. The team behind Sound of Metal, Darius Marder's offbeat drama about a punk rock drummer (Riz Ahmed) who faces life-changing decisions after losing his hearing, was gathered together via Zoom to watch the Oscar nomination announcements. Mikkel E.G. Nielsen, the film's editor, was settled in front of his computer at his home in Copenhagen when the unthinkable happened. The screen went blank.
"My son needed some power for his phone so he unplugged the computer and everything went dead," says Nielsen, adding with a smile. "That's what we call certain needs for certain times."
When the connection was re-established, Nielsen learned that the film had received six nods, including Best Picture, and that he was nominated in the Best Film Editing category. In addition to being a first for Nielsen, it's the first time a Scandinavian-born editor has been recognized by the Academy.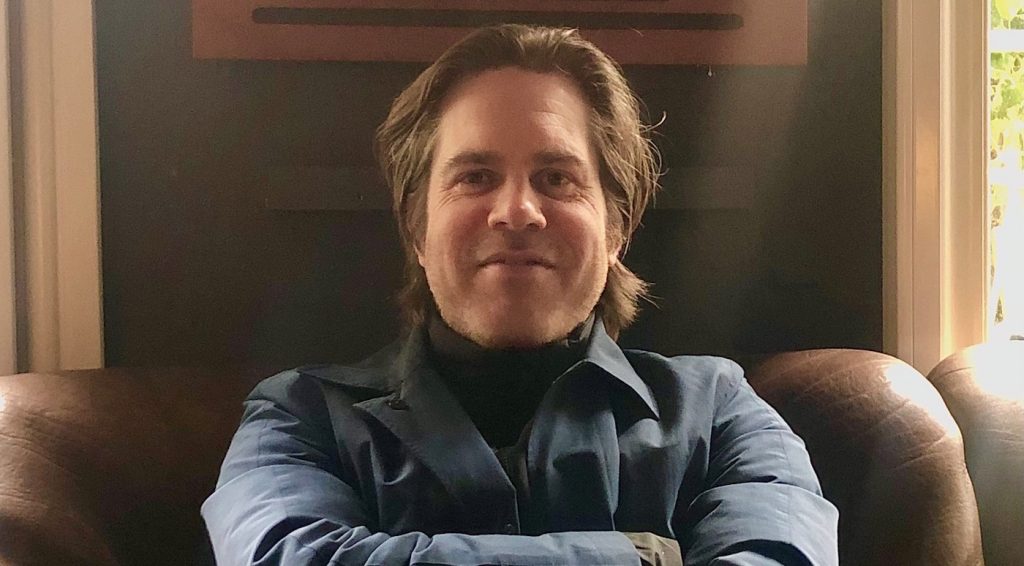 "It's not anything I have ever dreamed of, so I'm honored and grateful," continues Nielsen as he chats on the aforementioned computer. "We all are grateful that the film is getting this kind of attention."
Nielsen, whose credits include Madame Bovary (2014) and Beasts of No Nation (2015), admits that he never imagined his work on Sound of Metal would get this reaction. As he tells it, he landed the gig by luck.
Though Sound of Metal was shot in Marder's home state of Massachusetts, he wanted to make it an international affair. Ahmed, whose performance landed him a Best Actor nod, is from London. Cinematographer Daniël Bouquet is Dutch. The sound mix was done in Mexico, headed by French sound designer Nicolas Becker. (Becker, along with Jaime Baksht, Michelle Couttolenc, Carlos Cortés Navarrete, and Phillip Bladh, is nominated in the Best Sound category.)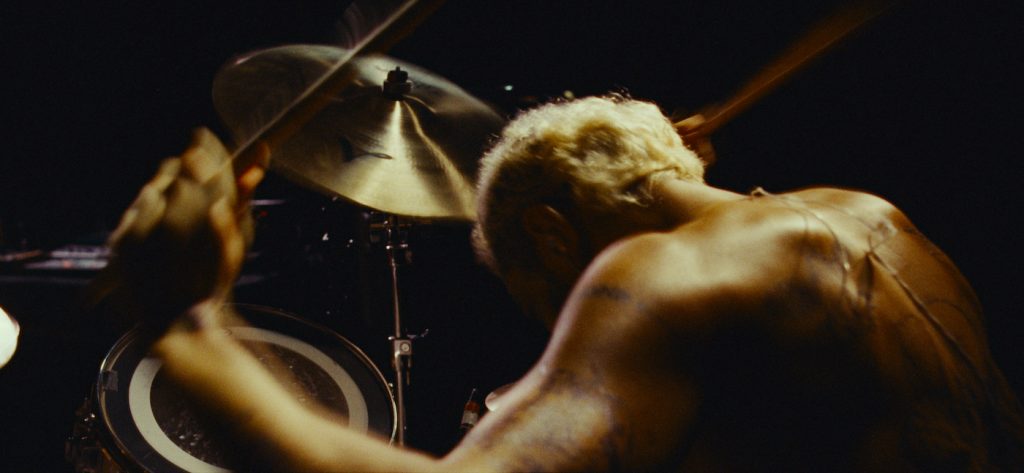 Marder wanted a Scandinavian editor to cut the film. Principal photography was nearly finished before he started interviewing possible candidates. Nielsen wasn't the first. After reading the script and watching dailies, he knew Sound of Metal was special. Marder, who began his career as an editor, had been developing the film for over a decade. The inspiration initially came when he signed on to cut a documentary about a punk rock band shot by Derek Cianfrance. Marder learned that Cianfrance had been a drummer but gave it up after developing tinnitus. And the idea for Sound of Metal was born. Marder wrote the screenplay with his brother Abraham Marder and shares story credit with Cianfrance. All three are nominated for Best Original Screenplay.
When Nielsen first met Marder, he detailed how he wanted the process to work. Nielsen let him talk, but after Marder finished, Nielsen surprised the director.
"I asked if he wanted to hear how it would be if I edited the film," Nielsen remembers. "I can't just jump into this with someone who's had it in his system for 12 years. I have to sit with it for a while. I have to find my own thing. I'm not sure about anything. I don't know anything but I know how to get somewhere. How else would I ever get involved in the characters?"
Turns out that's exactly what Marder wanted to hear. He had promised himself that he would hire the first editor who challenged his vision. Nielsen got the job by insisting that Marder agree to let him do the first cut completely on his own.
"The first two or three weeks I didn't even edit," continues Nielsen. "I only watched and selected material to find the rhythm. How it breathes. How the DP works with the camera. How Darius is talking to his actors. What the actors do in the scene. Suddenly, you find that the film has its own language. I knew this is how I'm gonna edit it."
The initial cut came in at three hours and 45 minutes. It was long, but it allowed Nielsen to experiment and find unique moments that weren't obvious in the script.
"They shot a lot of extra scenes," explains Nielsen. "I put some things together which I don't think were as they had been intended. You could say that I made mistakes but sometimes these mistakes become hidden gems. That's something we would never have found if Darius and I were working together."
As an example, Nielsen cites an early scene where you see Ruben, Ahmed's character, performing his morning routine. He wakes up in the airstream that he and his girlfriend and musical partner Lou (Olivia Cooke) live in while on tour, brews the coffee, blends a smoothie, plays an old blues song, and does push-ups. The sequence is mundane, filled with everyday sounds. But it becomes heartbreaking after Ruben loses his hearing and the same tasks are performed in complete silence.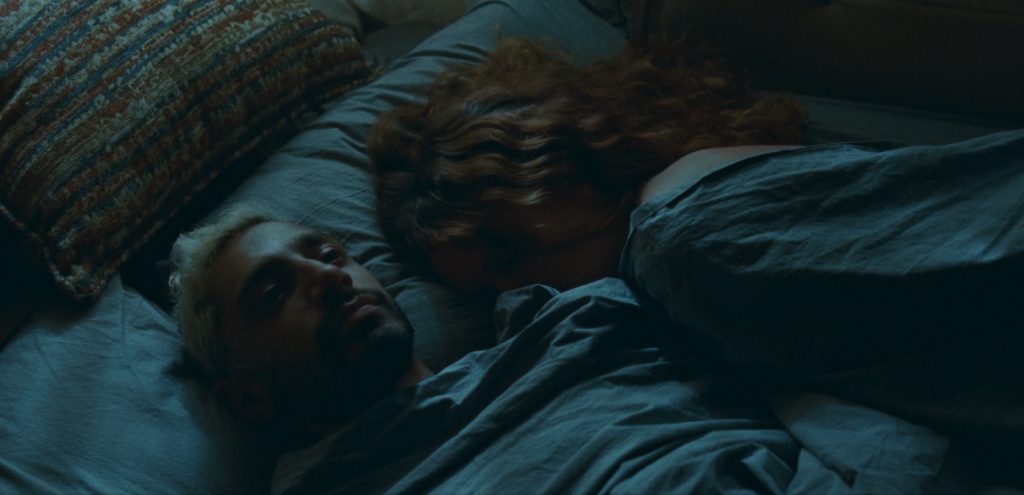 "And that's a language we create because we want to awaken your senses. I think it's almost the same in the first pass as it is in the final film," adds Nielsen. "Sometimes you just hit it. That's how the material speaks to you. This is how it wants to be put together, very clinical, just boom, boom, boom."
Together, Marder and Nielsen shaped the initial cut into the final two-hour, ten-minute version. They strove to put the audience into Ruben's head throughout the journey. We meet him as a cult musician and recovering addict. We feel his frustration when he loses his hearing and is pushed into entering a facility specifically designed for deaf addicts. It is run by a recovering alcoholic (Paul Raci, who was nominated in the Best Supporting Actor category) who lost his hearing in Vietnam. Finally, we share Ruben's desperation as he attempts to regain his previous life with cochlear implants and to reunite with Lou.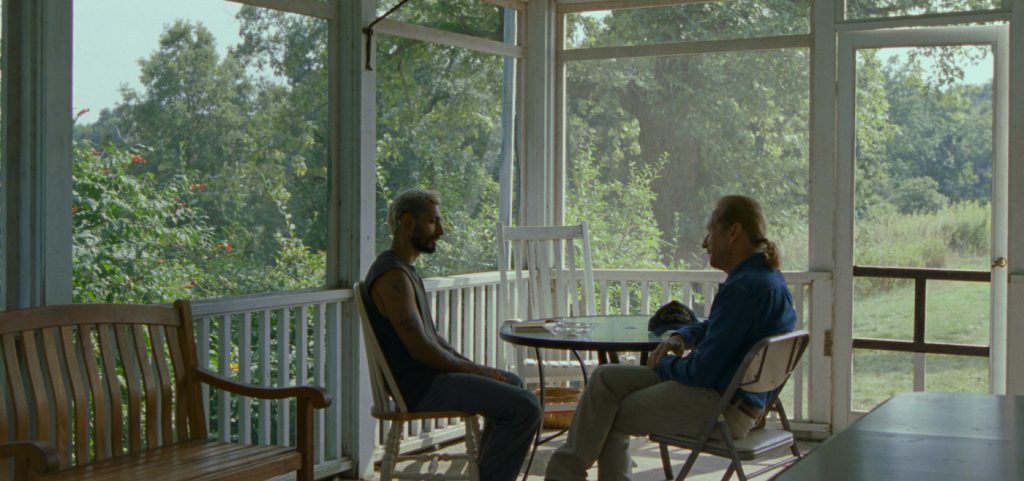 Through the process, Nielsen could feel the film's unique rhythm taking shape. Sound of Metal starts out loud and jarring with its concert scenes. The rehab sequences offer a quiet serenity that is so real, to Nielsen, they play like a documentary. The post-cochlear implant segment feels uncomfortable and disorienting as Ruben struggles to return to his previous life.
"You find the arc of the film but then you start working with the internal and the external sounds of it. Sound is so incredibly powerful from an editor's point of view because it's storytelling," says Nielsen. "Early on in the process, we found out that the concert should open the film. By doing this, we have a circle, first of Ruben sitting at the drums and then Ruben sitting on a city bench. You start and end with exactly the same image. It's like he's eager to get started and he's eager to find inner peace in the end. For me, it's a circle."
Sound of Metal is streaming now on Amazon Prime.
For more of our interviews with Oscar nominees, check these out:
Oscar-Nominee Daniel Kaluuya on Honoring Fred Hampton's Legacy in "Judas and the Black Messiah"
Oscar-Nominee Yuh-jung Youn on Creating Family in "Minari"
Oscar-Nominated Screenwriter Kemp Powers on Finding Truth & Beauty in "One Night In Miami"
Oscar-Nominee Alan Baumgarten on Editing Aaron Sorkin's Rapid-Fire Dialogue in "The Trial of the Chicago 7"
Oscar-Nominee Terence Blanchard on Scoring Spike Lee's Da 5 Bloods
Oscar-Nominated DP Sean Bobbitt on Framing a Historic Power Struggle in "Judas and the Black Messiah"
Oscar-Nominee Shaka King on Writing & Directing "Judas and the Black Messiah"
Editor Gabriel Rhodes on Cutting the Oscar-Nominated Doc "Time"
Oscar-Nominated Makeup Department Head Gigi Williams on "Mank"
Featured image: Riz Ahmed is Ruben in SOUND OF METAL. Courtesy of Amazon Studios