Oscar-Nominee Terence Blanchard on Scoring Spike Lee's "Da 5 Bloods"
This interview is part of our ongoing Oscar series. It was originally published on June 12, 2020. Terrence Blanchard is nominated for Original Score.
Spike Lee's films' timeliness speaks to his prescience, and to his fearless, decades-long willingness to examine the continued and persistent injustice experienced by Black Americans. His new film Da 5 Bloods lands in the midst of a pandemic disproportionately affecting Black, Hispanic, Latino, and Indigenous communities, and a wave of demonstrations protesting police brutality and systemic racism against Black people by those who are sworn to protect all Americans following the murder of George Floyd. Composer and longtime collaborator Terence Blanchard created the score for Da 5 Bloods, and he shares Lee's desire to imbue this and all his projects with that strong sense of purpose. The film begins streaming today, June 12, on Netflix.
It has proven a successful formula, as exampled by Blanchard's many awards and nominations from their work together, most recently with BAFTA and Oscar nominations and a Grammy win for BlacKkKlansman. The Credits spoke to Blanchard about his inspiration for Da 5 Bloods, and how his association with Spike Lee inspires him to continue growing as an artist.
The album What's Going On by Marvin Gaye figures prominently in Da 5 Bloods. How did that influence you in creating the score?
It's interesting with Spike's films, he uses the source material in a way that lets you know the timeframe and gives you a flavor of the period. What it does for me, when it comes to Marvin Gaye, obviously, it inspires me to be better. What I tried to do with the score is to make the film timeless, and allow the source material to be the frame that sets the period.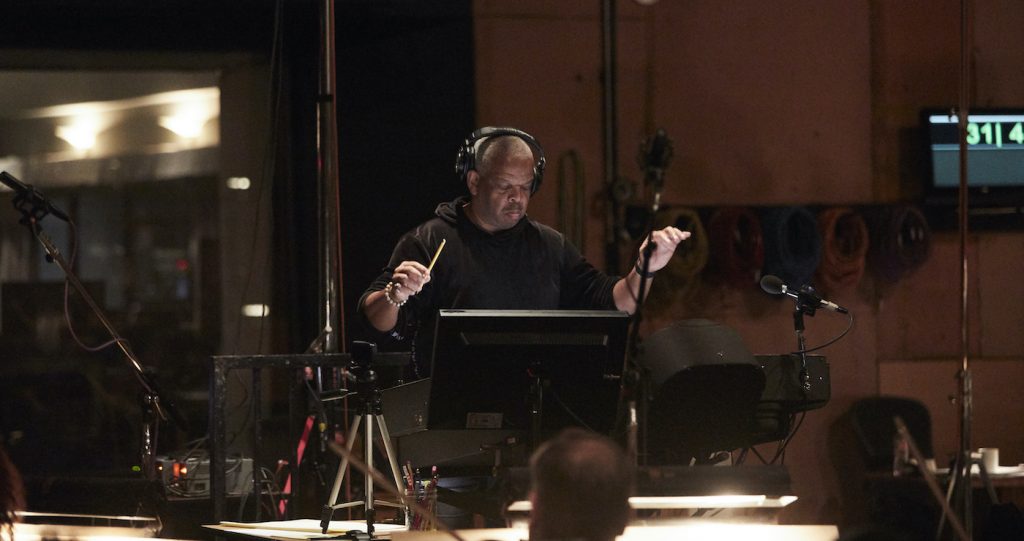 Any art can be an act of consciousness-raising, and that's certainly true for artisans working on a Spike Lee movie. How does your work reflect that intention? 
Just by dealing in the truth of my own experiences, and in my own truths in terms of how they reflect the characters and the story. I remember the way I created the introduction to Malcolm X was remembering an experience I had as a kid. I was in a summer jazz program in the park, and a person who grew up in a church knowing Martin Luther King Jr. Somebody put on a record of Malcolm X, about 'the blue-eyed devil' and saying that the revolution is going to have blood. People were cheering, and it scared me to death. That's where the heartbeat in the intro came from for Malcolm X. It's related to my actual experience of hearing one of his speeches for the first time. The same thing applied in Da 5 Bloods. I'm old enough to have had uncles in the Vietnam War who told their stories. One scene that captures the emotion for me is the one where Martin Luther King Jr. dies. I always thought about the irony of these guys putting their lives on the line for a country that doesn't really give a sh*t about their lives. While they are doing that, the person that's fighting for their rights to just be is murdered. They are out there protecting the people who, in their own country, are actually killing them. The irony of that is incredible, and yet they still did their jobs. That speaks to their heroism, their bravery, and their integrity. Those are all the things that are floating through my mind while I'm writing the music for these guys. I always try to make sure that I draw on my own experience.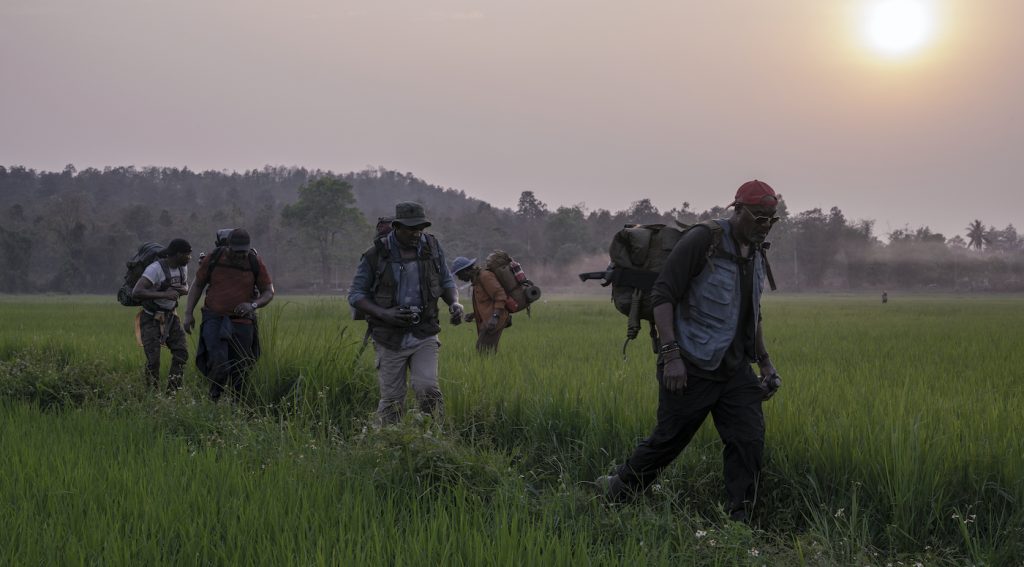 There's a wind instrument used in a number of cues that is really haunting. What is it, and how did it wind up in the score? 
It's called a Duduk. The guy who played it is Pedro Eustache. He's an amazing reed player. He's one of those freak-of-nature dudes who can play hundreds of instruments. When he came in, he immediately fit the film, and we started adding him to places we didn't originally have him. He brought a certain color and tone to the film that was perfect.
This is one of your most elegiac scores. It feels like it is expressing loss of innocence, the emotion of these Black men coming back from Vietnam to both racism and rejection, and the emotion of what's happening out there right now. Can you talk about that in terms of the film?
There is the sense, when working on Spike Lee films, that these films are much bigger than us as individuals. The importance of his movies is incredible. My contribution is just writing and putting notes on a page. These guys are giving their lives. The least I can do is pay attention, and try to do my job to the best of my ability. Spike gives me the ability to do that. When I look at what's going on in this country emotionally, that helps to drive my work too. With BlacKkKlansman, I think what shook everybody up was that montage at the end. You watch the movie and you think, 'that was then, not now'. Then you look at the montage, and realize, 'no, it's right now.' I think that's what happens with this film Da 5 Bloods. You can watch this movie and think, 'That was a hell of a period'. Then, you look at Delroy Lindo's character, what he's dealing with, and really, we are still struggling with the same issues. We have a country that likes to pride itself on being a place that is more progressive than it actually is.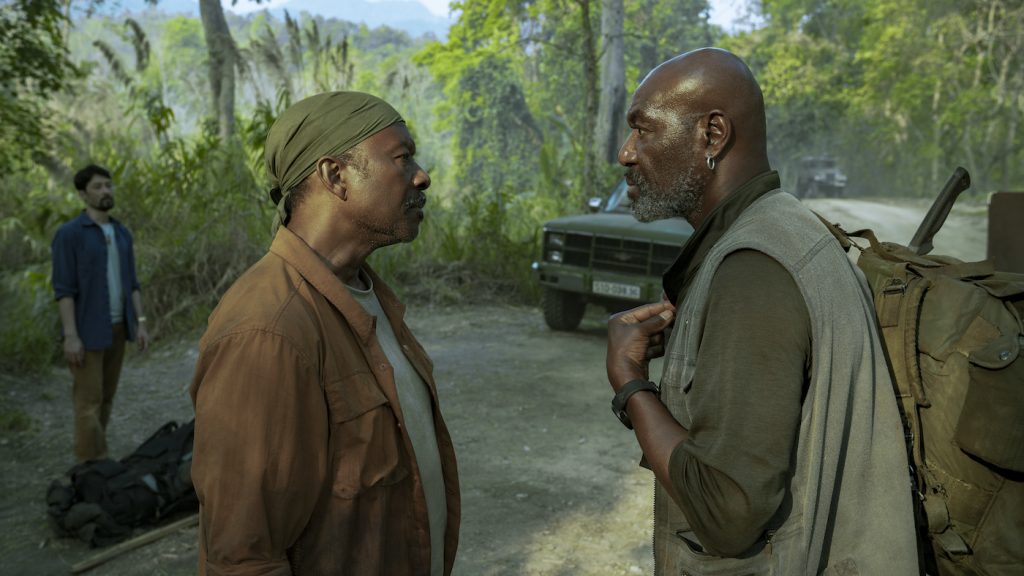 Spike is conscious and very aware of what's going on, and that's the thing that makes it an honor to work on his films. We are trying to make these statements that are much broader than the films themselves. In terms of subjects he examines, it keeps coming back to the same thing. Aren't people tired of dealing with this? We've gotten to the point now where we are all asking 'why don't we just fix this because your approach is not working.' That's the beautiful thing about watching the people in these demonstrations and protests. I love seeing people from all different backgrounds protesting this injustice because they know. It's almost like they're saying 'we are not going to have this sh*t on our watch, and it's our turn with this country, so we're going to nip this in the bud right now.'
What is the most joyful aspect of working with Spike Lee?
He's brilliant. This guy is unique. He has his own style, and he stretches himself with every project. He doesn't rest on his success. He doesn't just sit and think he's done. No. He's always trying to push the envelope. Like any person with curiosity, he's always trying to better himself and learn. That makes everyone he works with reach a little higher with every project. He also gives us a lot of room. He trusts us to the point where he gives us room to do our thing. When anyone that brilliant puts that much trust in you, you just can't f*ck it up.
For more interviews with Oscar nominees, check out these stories:
Oscar-Nominee Daniel Kaluuya on Honoring Fred Hampton's Legacy in "Judas and the Black Messiah"
Oscar-Nominee Yuh-jung Youn on Creating Family in "Minari"
Oscar-Nominated Screenwriter Kemp Powers on Finding Truth & Beauty in "One Night In Miami"
Oscar-Nominee Alan Baumgarten on Editing Aaron Sorkin's Rapid-Fire Dialogue in "The Trial of the Chicago 7"
Featured image: DA 5 BLOODS (L to R) Director SPIKE LEE, ISIAH WHITLOCK JR. as MELVIN, DELROY LINDO as PAUL, JONATHAN MAJORS as DAVID, CLARKE PETERS as OTIS and NORM LEWIS as EDDIE of DA 5 BLOODS Cr. DAVID LEE/NETFLIX © 2020